Naturally gluten free and packed with protein, these Cinnamon & Sugar Protein Donuts and BONUS recipe Cinnamon Swirl Banana Bread will quickly become your new favorite breakfast!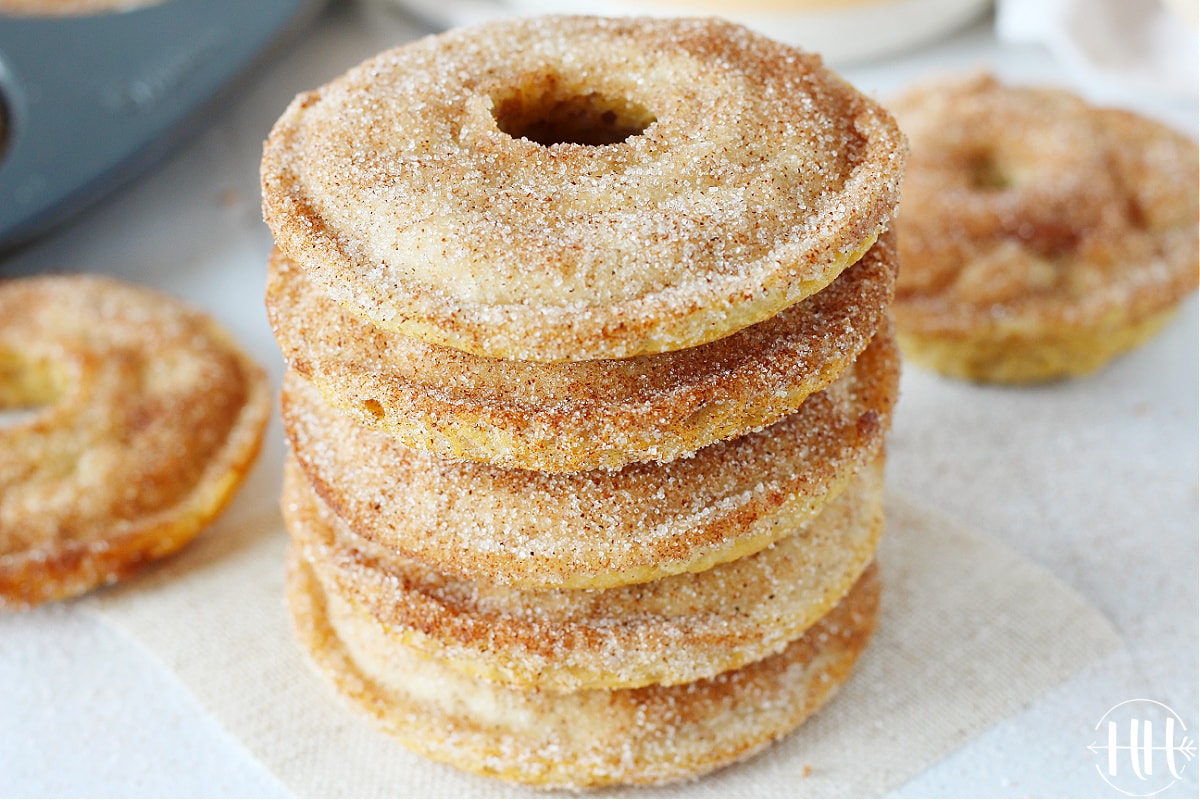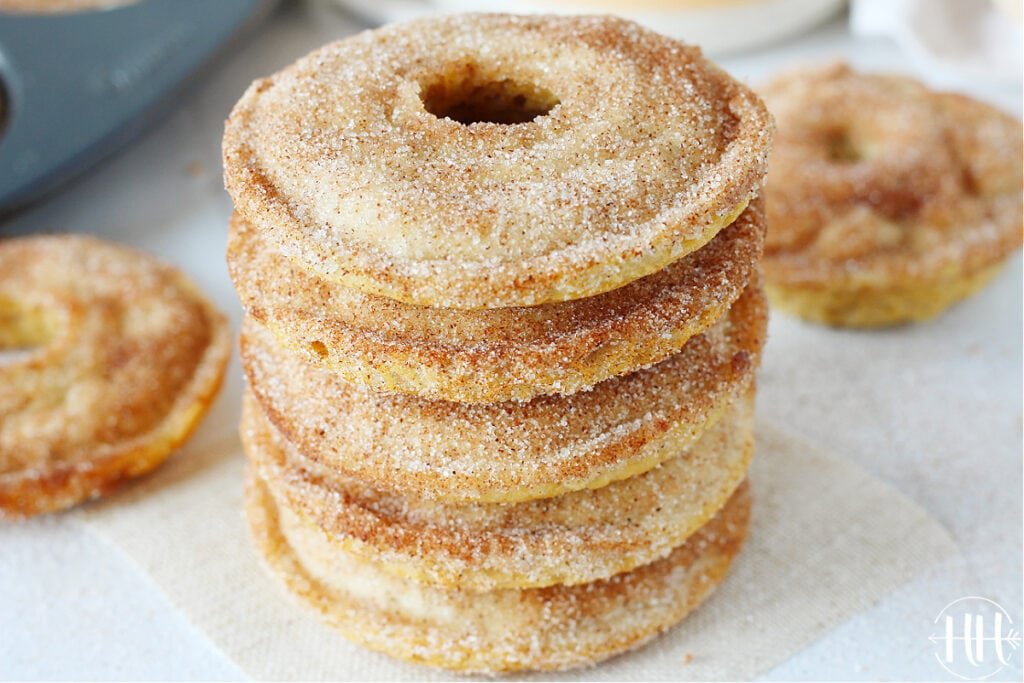 Both the healthy donuts and banana bread are light, fluffy and absolutely delicious. Use monk fruit sweetener in place of regular sugar for a sugar free recipe option.
Naked Cake and Naked Bake from Naked Nutrition are just what you need to enjoy breads and donuts but not suffer from sugar and carb overload!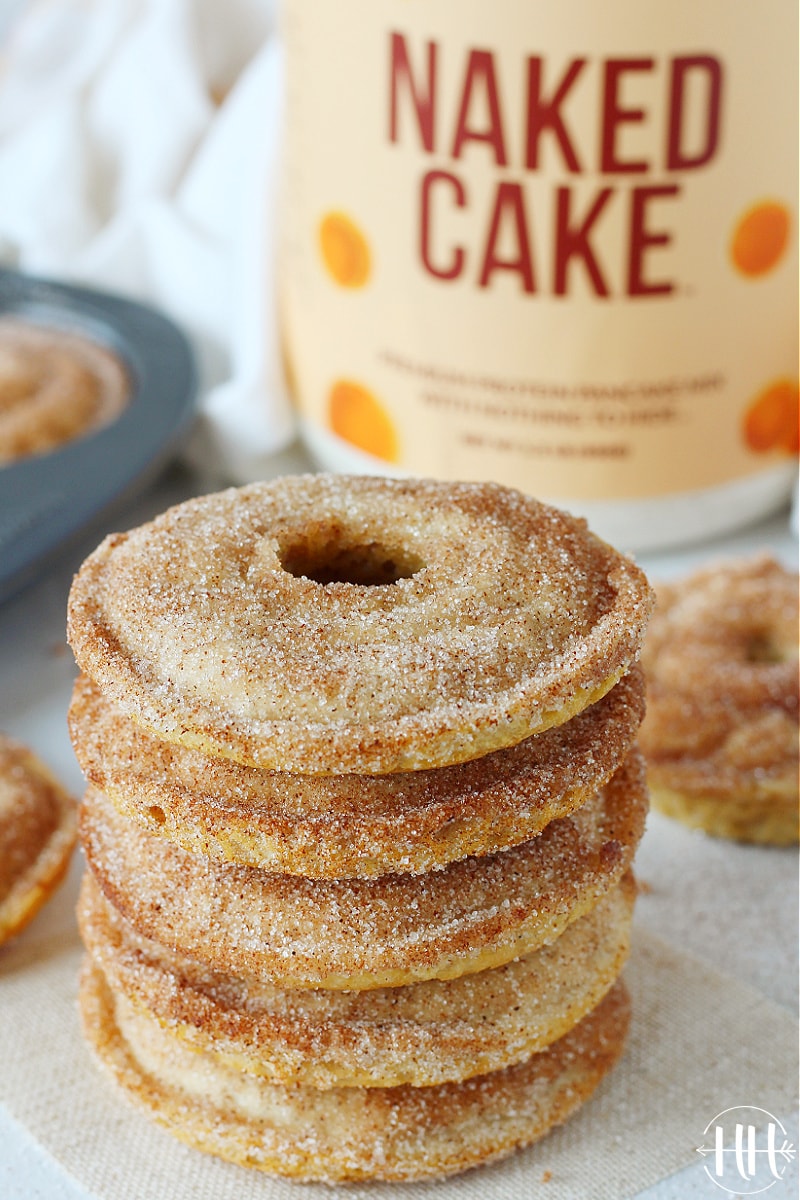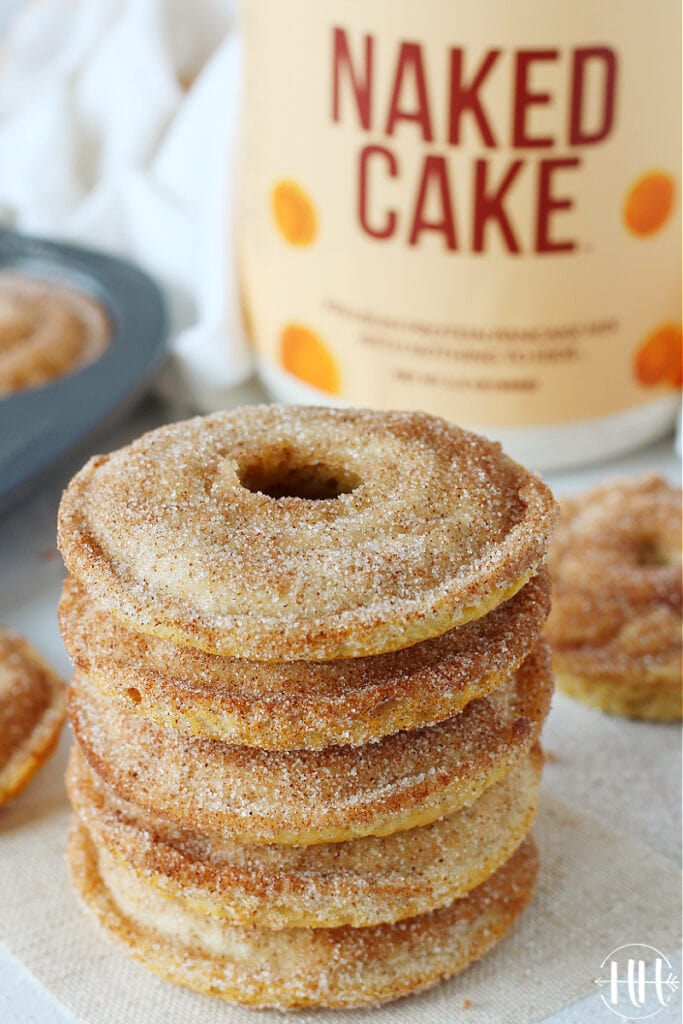 Naked Cake is a protein pancake mix BUT my mind instantly went to donuts! My kids' favorite breakfast is donuts and since we are usually rushing around in the mornings I rarely make them.
Enter Naked Cake Protein Pancake Mix…FAST DONUTS!
All you need is the protein mix, water, melted butter, monk fruit sweetener (or any sugar) and cinnamon. The entire process from mixing the batter to baking the donuts and covering in the cinnamon-y sugar goodness takes less than 20 minutes.
This is seriously the quickest and most protein packed donut recipe EVER! You can thank me later. 😉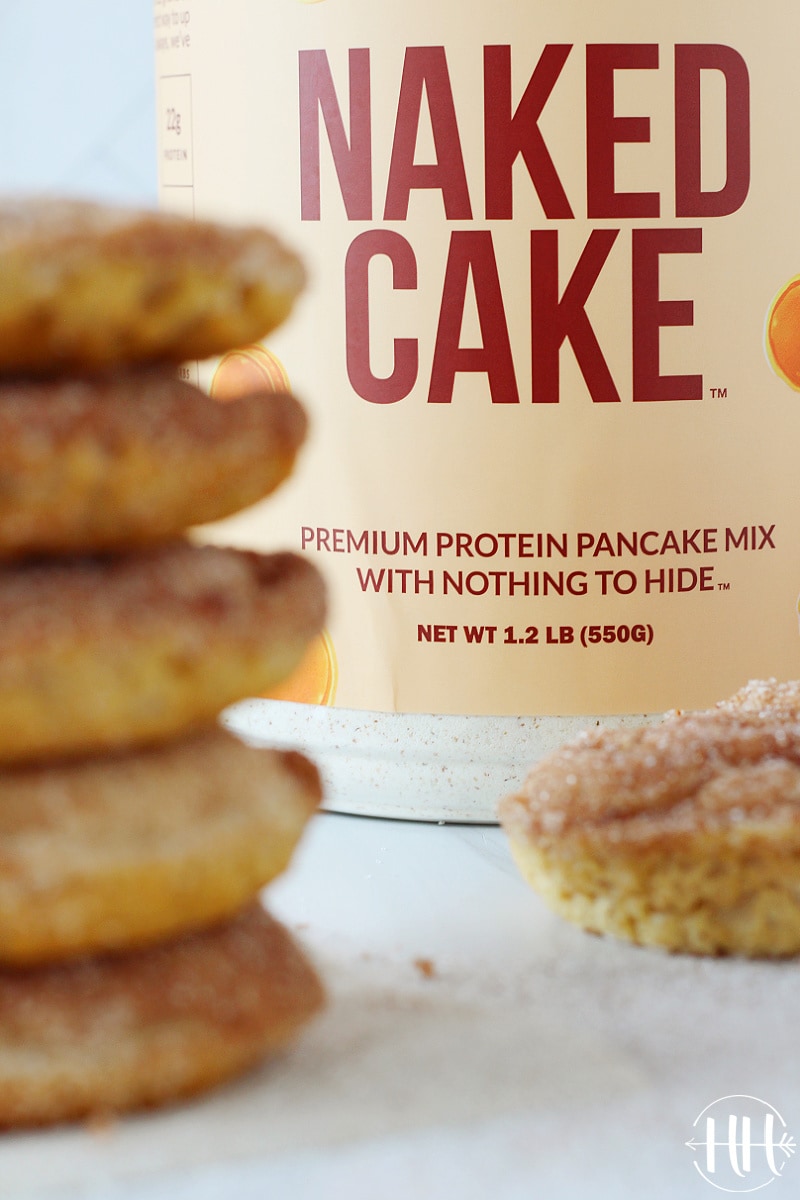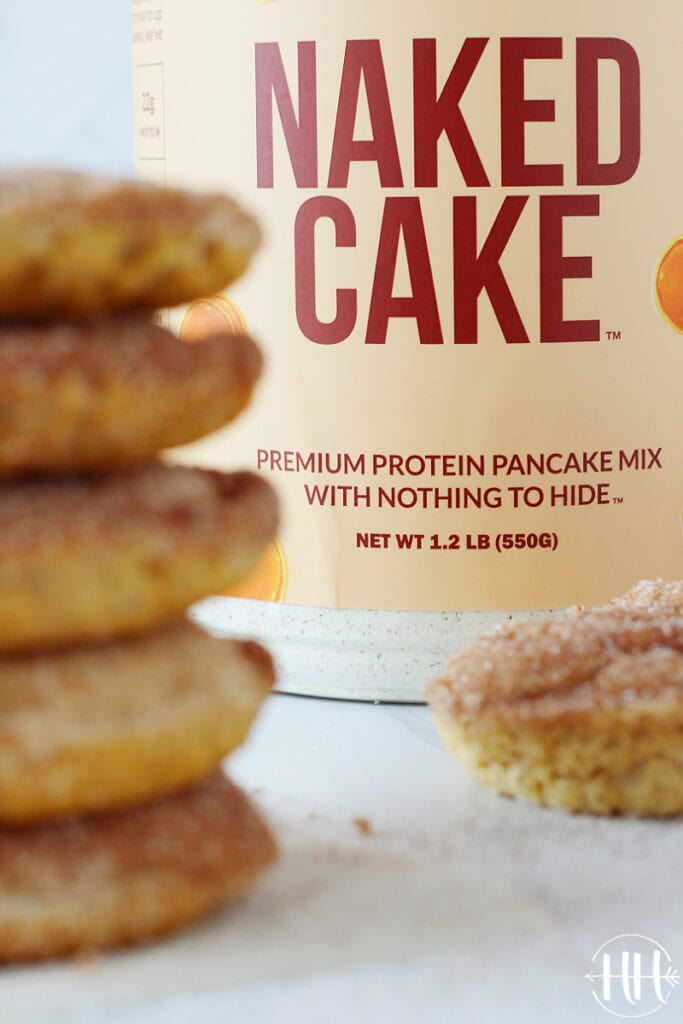 Are you curious about the bonus recipe? Ya, it's a goodie too!
Naked Bake is a premium gluten free banana bread protein mix that you mix with water to create various recipes like smoothies, muffins, bread, or pancakes. One serving of this mix has 15g protein, 5g sugar, 17g carbs, and 180 calories. Plus, there are no artificial sweeteners, flavors or colors!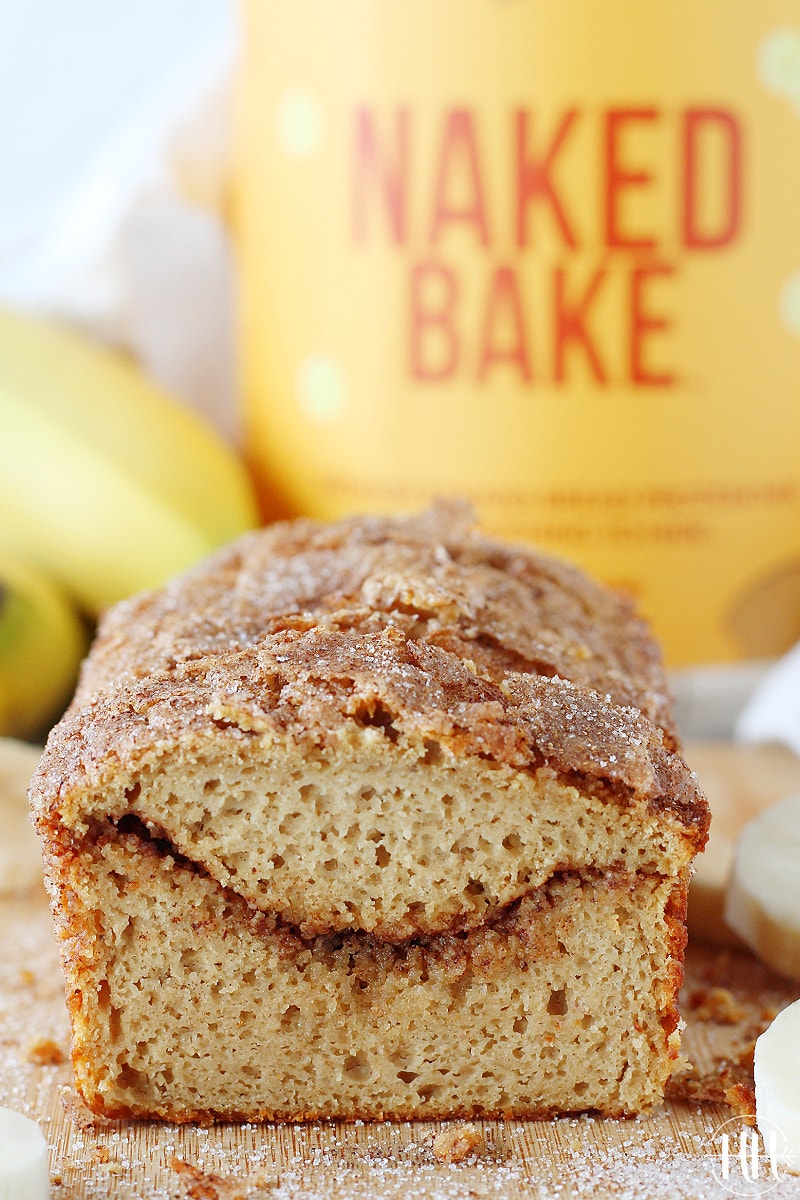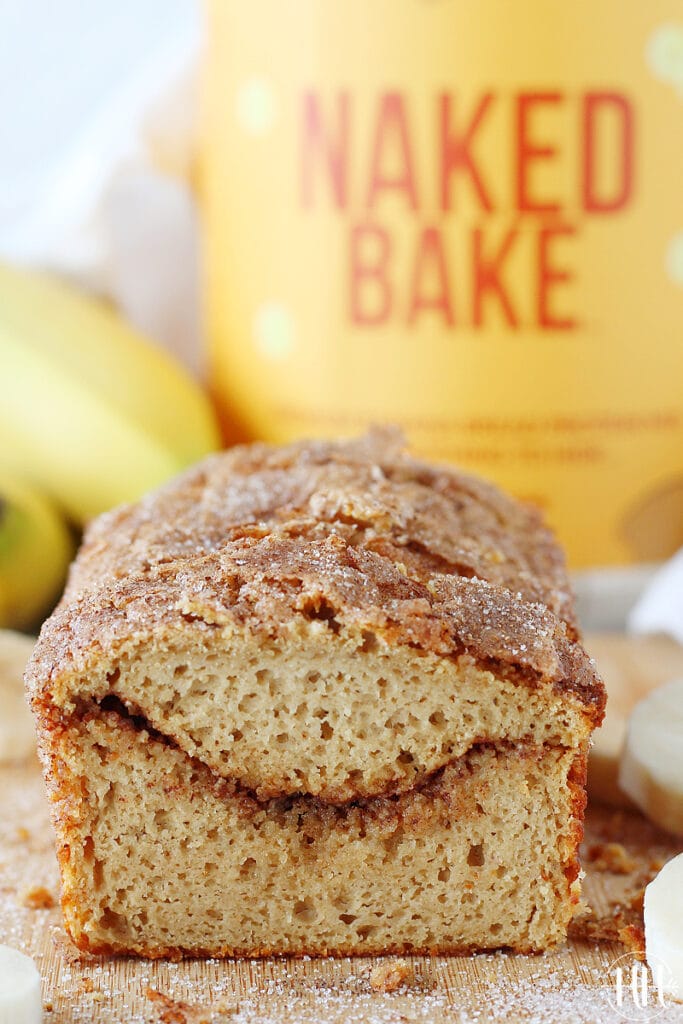 When I saw this mix I knew I had to make a few fun mini loaves of my favorite cinnamon and sugar banana bread. Instead of one large loaf I made two smaller loaves stuffed with cinnamon and sugar, well monk fruit sweetener. 😉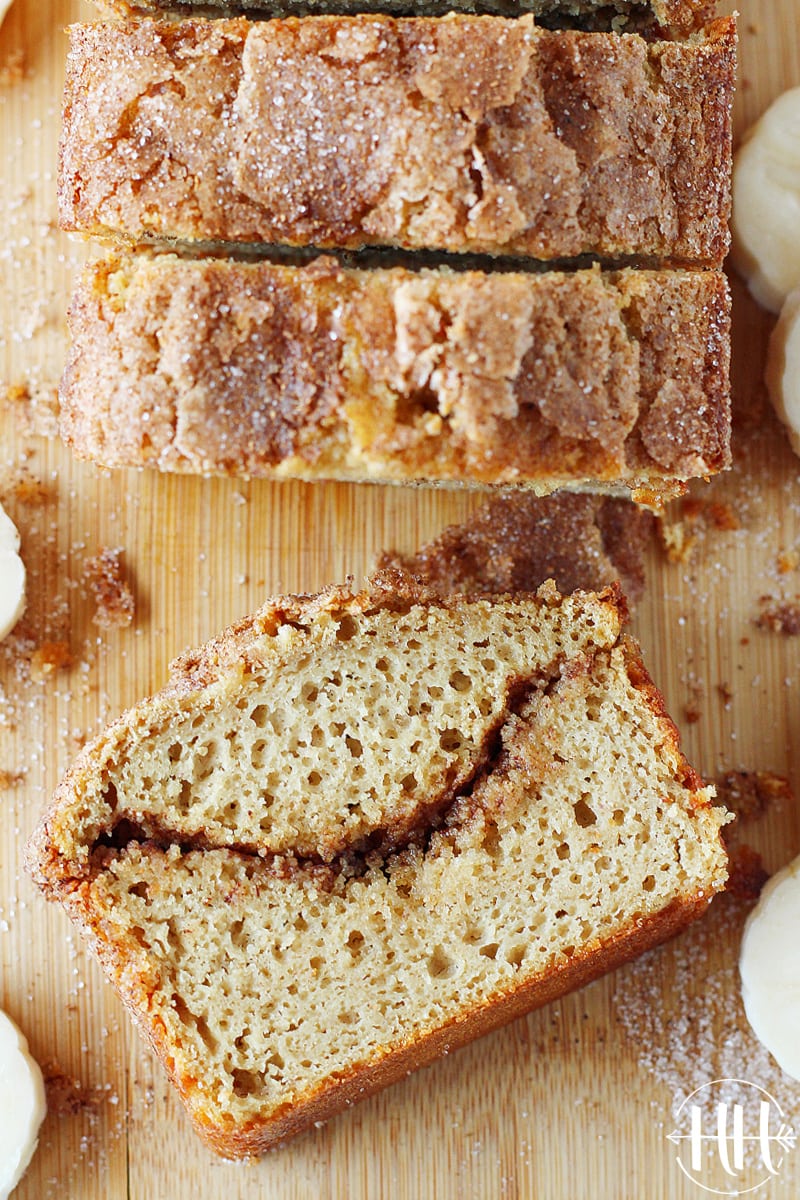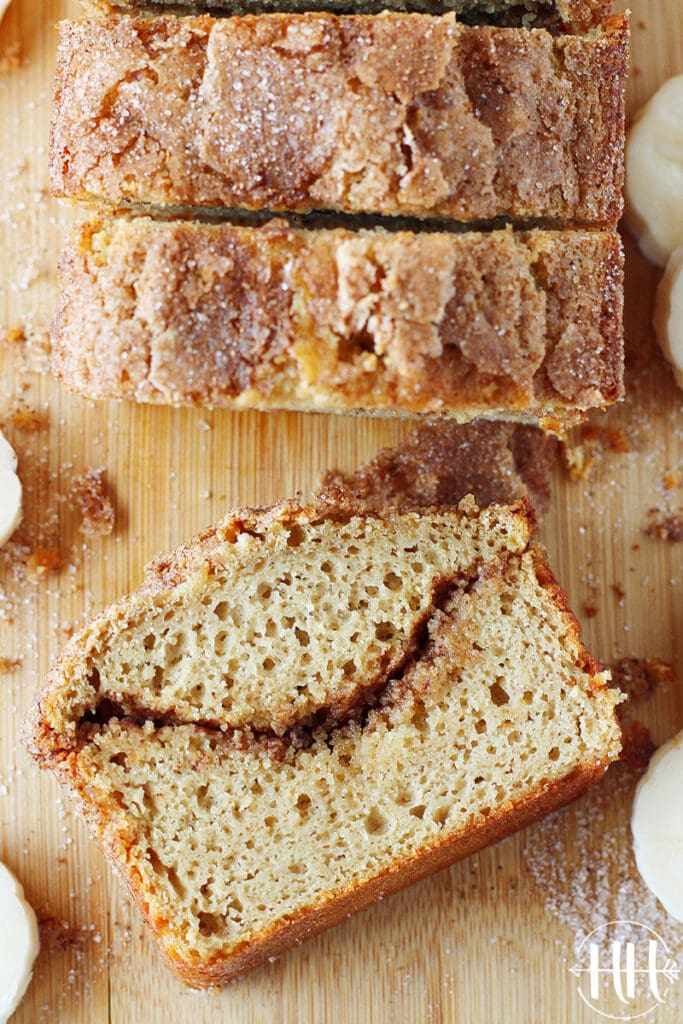 Cinnamon Swirl Protein Banana Bread Ingredients:
5 servings of Naked Bake Protein Mix (10 scoops)
8.5 ounces water
3 Tablespoons monk fruit sweetener or sugar
1 teaspoon cinnamon
How To Make Protein Banana Bread:
Make the banana bread batter as stated on the package. Spray two small loaf pans (6″x 3″) with non-stick cooking spray. Pour 1/4 of the batter in each pan. Sprinkle 1 Tablespoon of the cinnamon and sugar mixture over each batter then pour the other 1/2 of the batter evenly over each cinnamon and sugar mixture. Sprinkle the remaining cinnamon and sugar mixture over the top of each batter. Bake at 350F for 25 minutes.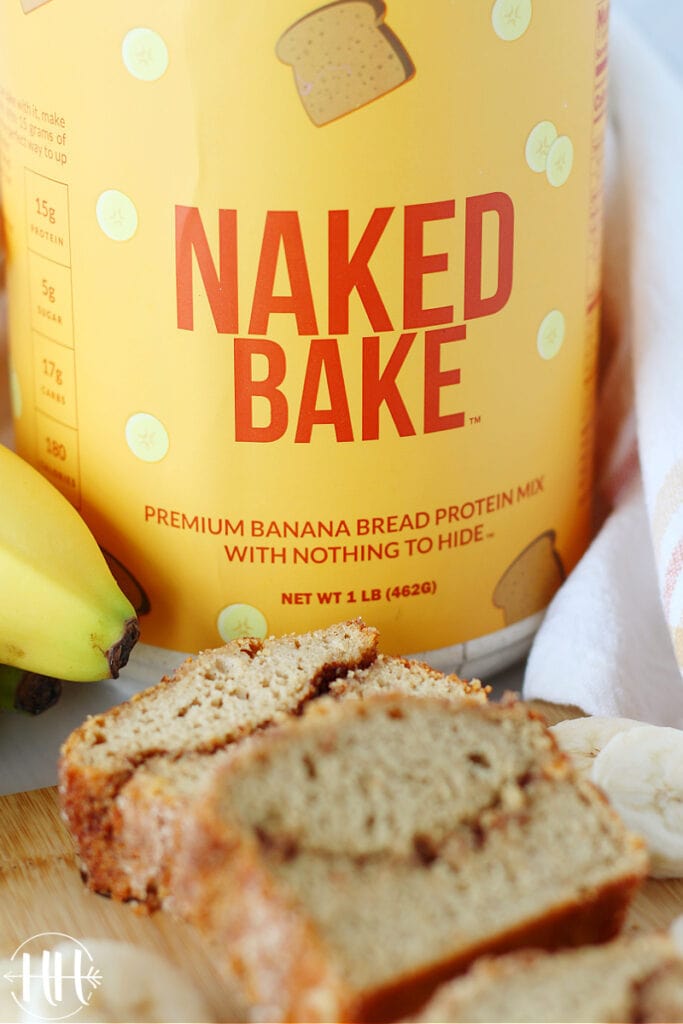 Well I know you are sold on these Naked Nutrition protein options so let's get you the Cinnamon & Sugar Protein Donuts recipe!
PS…If you are looking for another sweet protein recipe, be sure to see this Chocolate Chip Cookie Protein Cake with Naked Nutrition Vegan Vanilla Protein Powder.
Cinnamon & Sugar Protein Donuts
These Cinnamon and Sugar Protein Donuts are gluten free and only take minutes to make thanks to Naked Cake Protein Mix from Naked Nutrition. Blend the protein mix with water and once baked dip the donut tops in melted butter and cinnamon and sugar. A protein packed and healthy recipe for breakfast or a fun snack!
Equipment
1 donut pan (6 donuts)

1 medium sized bowl

1 whisk
Ingredients
2

servings

Naked Cake pancake mix (100g or 4 scoops)

1/2

cup

water + 1 Tbsp water

2

Tbsp

melted butter

2

Tbsp

monk fruit sweetener

1/2

tsp

cinnamon
Instructions
Preheat oven to 350F. Spray a donut pan with non-stick cooking spray.

In a medium sized bowl, whisk together 4 scoops pancake mix with 1/2 cup + 1 Tbsp water.

Pour evenly into a donut pan making 6 donuts.

Bake for 12-13 minutes or until toothpick inserted comes out clean.

While the donuts bake mix the monk fruit sweetener and cinnamon together in a bowl wide enough for a donut to fit.

In another bowl shallow enough for the donuts to fit, melt 2 Tbsp butter.

Once the donuts are baked and cool enough to touch, dip the tops of each donut in the butter and then in the cinnamon and sugar mixture.

These are best eaten the same day or store any leftovers in an airtight container for 2 days.