Low Calorie Baked Donuts…?
Never heard of it.
Until now…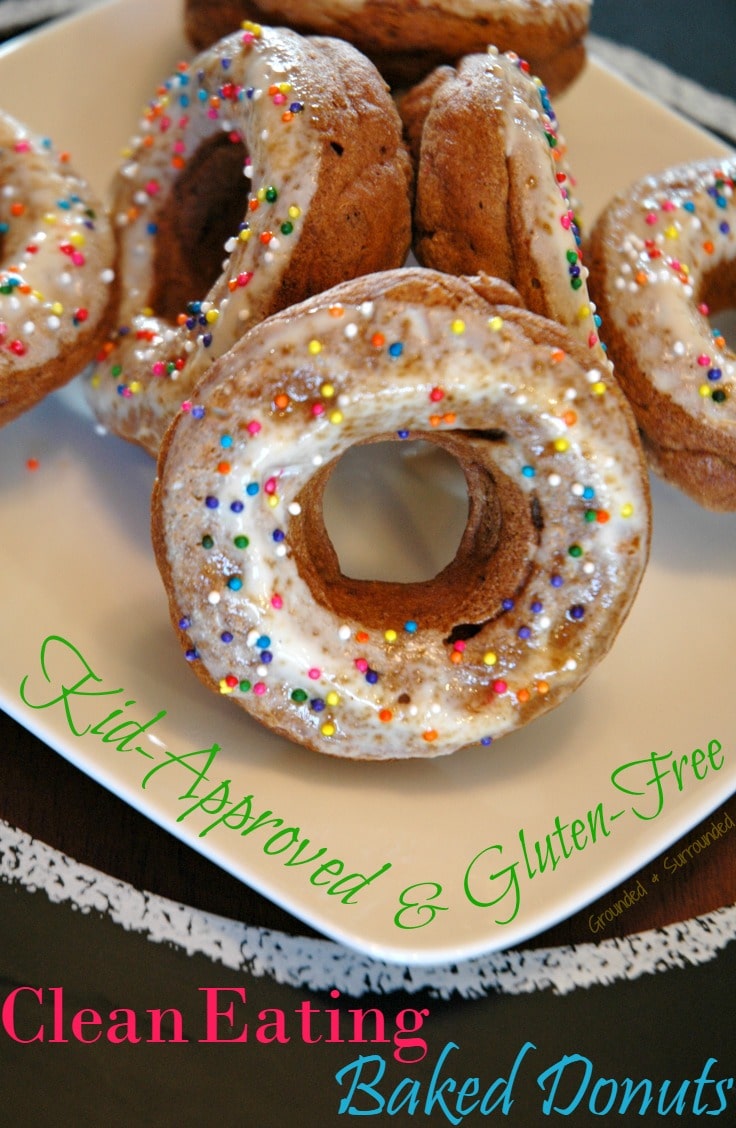 We had a donuts themed party for my son's 5th birthday and it could not have been more fun.
After purchasing what seemed like 1000 donuts of every size, color, and kind of sprinkle you could imagine, I started to wonder if I could make our own donuts. Healthy donuts.
Donuts I would be able to eat and not feel sick afterwards.
Most importantly, donuts that even the kids would like. I knew this would be no small feat because my kids LOVE donuts and sometimes my "healthified" recipe ideas are not always well received.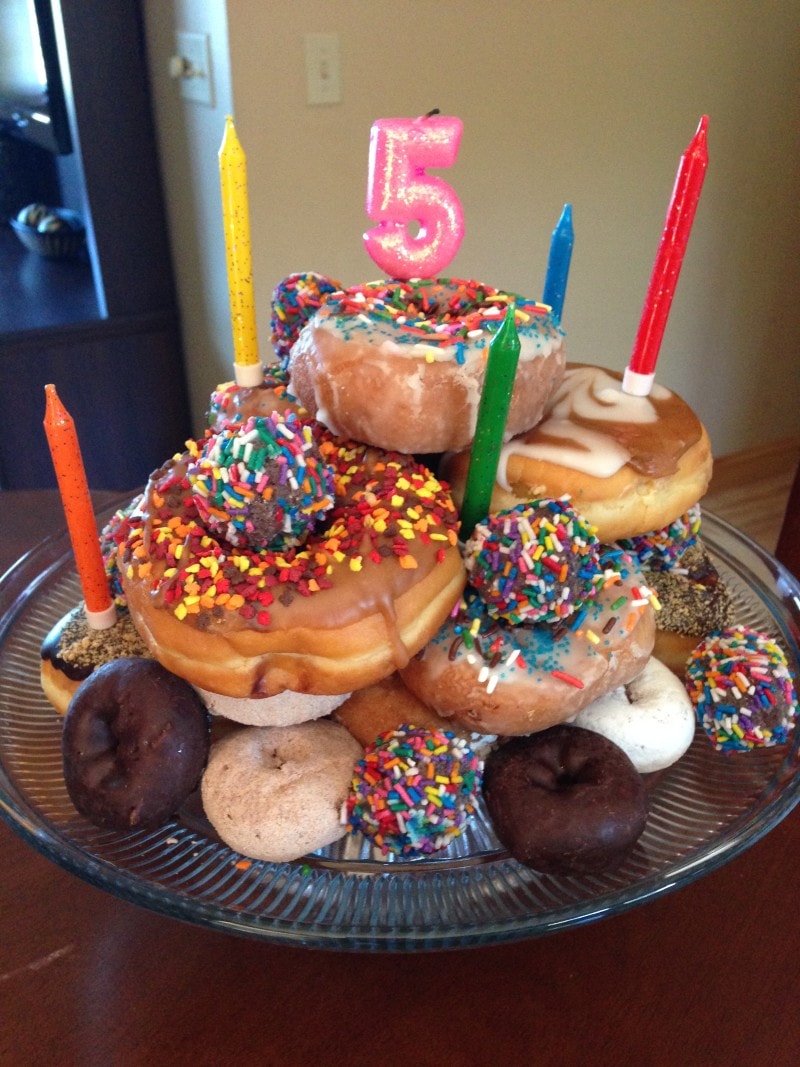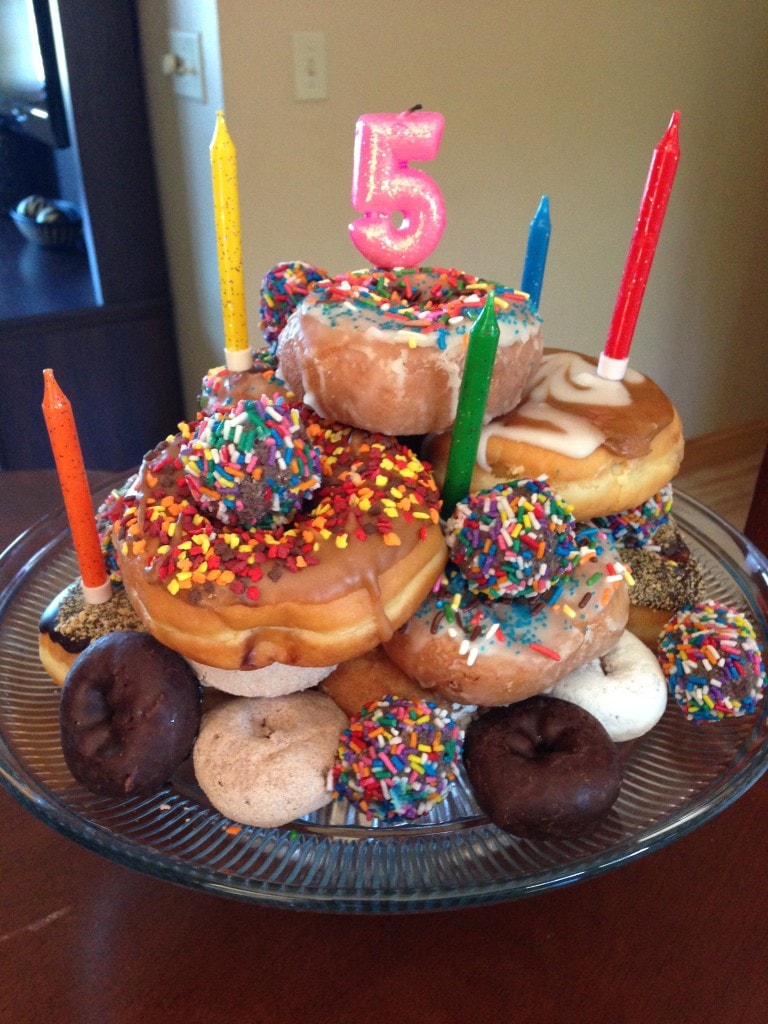 How cute was his cake? I mean seriously!
To start the process, I knew I had to find the perfect donut pan.
Who knew it was so difficult to find a pan at the stores I normally shop? So I went to the almighty Amazon and purchased a Wilton Nonstick 6-Cavity Donut Pan.
My next purchase may have to be this adorable heart-shaped donut pan because it is so stinkin' cute!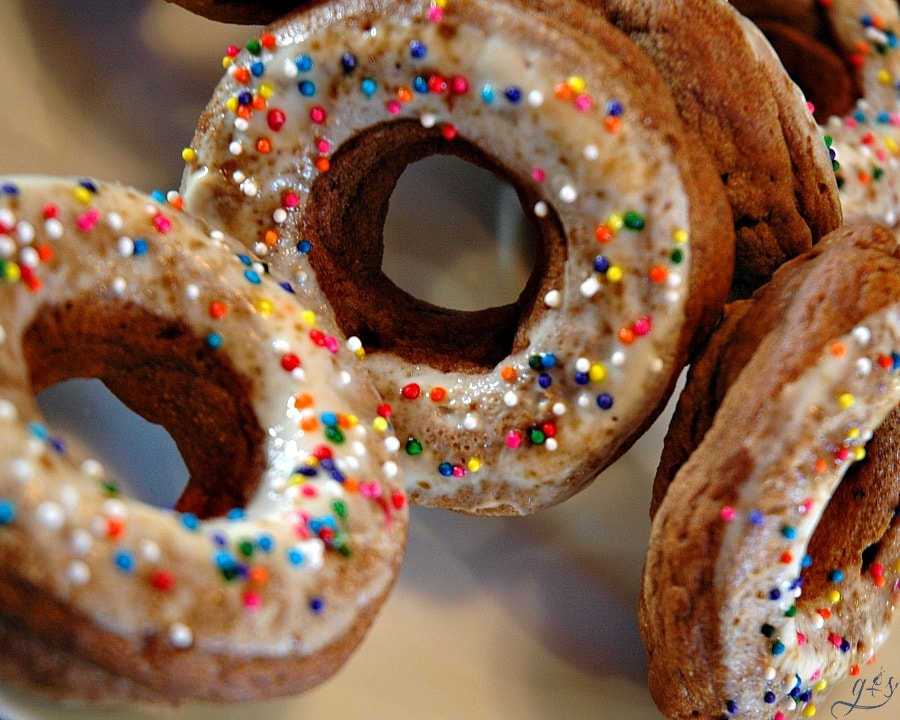 Next, I needed to develop a one-of-a-kind recipe! I browsed Pinterest to see what others had come up with and to see if I could find a recipe that I just loved. If that were the case I didn't have to bother with figuring it out myself!
There were a lot of great recipes but none that were exactly what I wanted and even fewer that were low in calories and sugar.
So for the next couple of months I perfected this Low Calorie Baked Donuts recipe.
I wondered if my kids would grow weary of donut tastings, but they were troopers and just kept eating them. 😉
That's not to say I didn't have some flops! Oh boy, we had a batch that were so sweet it made your face pucker. Anybody that knows me knows I hate throwing away food but there was no getting around it!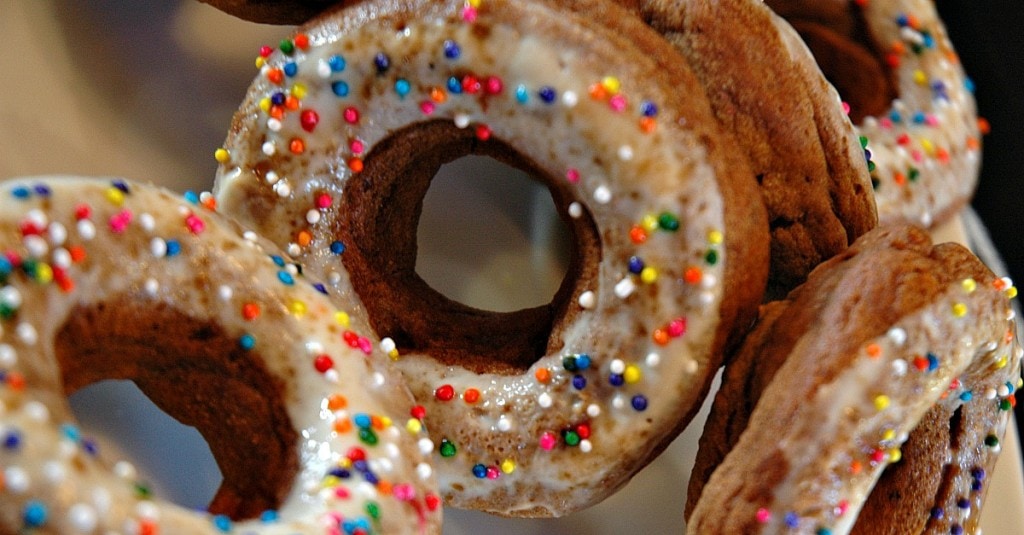 In the end, after much trial and error in the making of these clean eating Baked Donuts, I can honestly say my kids really do like them! Yay!
You are going to love these photos from our Low Calorie Baked Donuts shoot!
I feel I should say…our kids are used to eating healthy 90% of the time so these donuts aren't too much of a stretch for them to gobble up. However, if you have just started your journey to healthier living and your kids are not used to eating this way yet, they may not love these quite as much as ours did.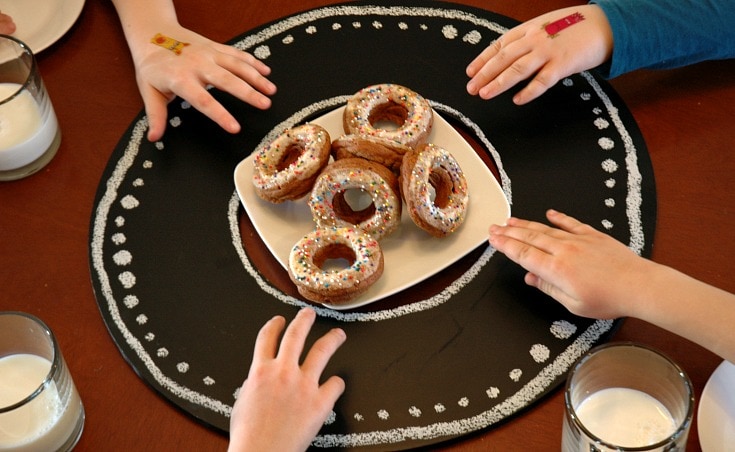 I am willing to bet that 2-3 years ago, our kids would not have either, but they have grown accustomed. So do not be discouraged, if they turn their noses up at them the first time just try again!
The Low Calorie Baked Donuts are worth it and, more importantly, your kids health and future health is well worth it!

Now, without further adieu here is the delicious dairy free and gluten free recipe!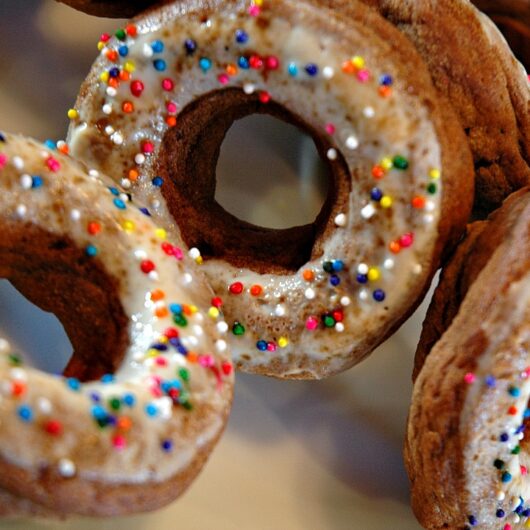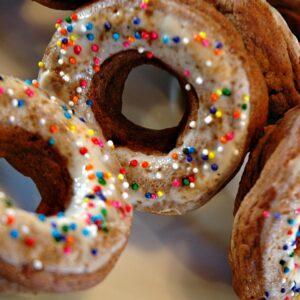 Print Recipe
Clean Eating Baked Donuts
Healthy, gluten-free baked donuts to the rescue! Breakfast will never be the same. This simple recipe is low in calories AND most importantly taste AMAZING! Your kids will love these donuts and not even miss the sugar-laden ones. groundedandsurrounded.com
Equipment
donut pan

mixing bowl

piping bag or Ziploc storage bag

spatula/scraper
Ingredients
Donut Ingredients
3/4

cup

gluten-free flour blend

G&S GF Flour Blend Recipe

1/4

tsp

baking powder

1/2

tsp

baking soda

1/4

tsp

ground cinnamon

1/8

tsp

stevia powder

2

Tbsp

egg whites or 1 egg white

1/4

cup

applesauce

1/4

cup

plain unsweetened almond milk

1/2

tsp

vanilla extract

2

Tbsp

water
Glaze Ingredients
1

Tbsp

plain dairy free yogurt

1

tsp

plain unsweetened almond milk

1/2

tsp

vanilla extract
Topping
1

Tbsp

sprinkles

optional, but it makes it extra special for kids
Instructions
Donuts
Whisk all ingredients together in small bowl.

Grease donut pan with extra-virgin olive oil spray. I know it is a non-stick pan, but grease it anyhow or the donuts will be a stinker to remove!

Scoop batter into greased donut pan or put mixture in Ziploc bag.

Cut the corner off of the bag and pipe into the donut pan wells.

Bake @ 375F for 30-32 minutes or until donuts are fairly hard to the touch and golden brown. They may seem over baked, but the inside will be just right.
Topping
Mix together glaze ingredients and pour onto small plate.

Dip one side of the donut into glaze and then dip that same side in colored sprinkles for the kiddos. Enjoy!
Notes
541 cals for 6 donuts
90 calories/donut