Are truffles ever a bad idea?
Don't be silly, of course not.
That is why I am thrilled for you to try these 4 Ingredient Hot Cocoa Truffles!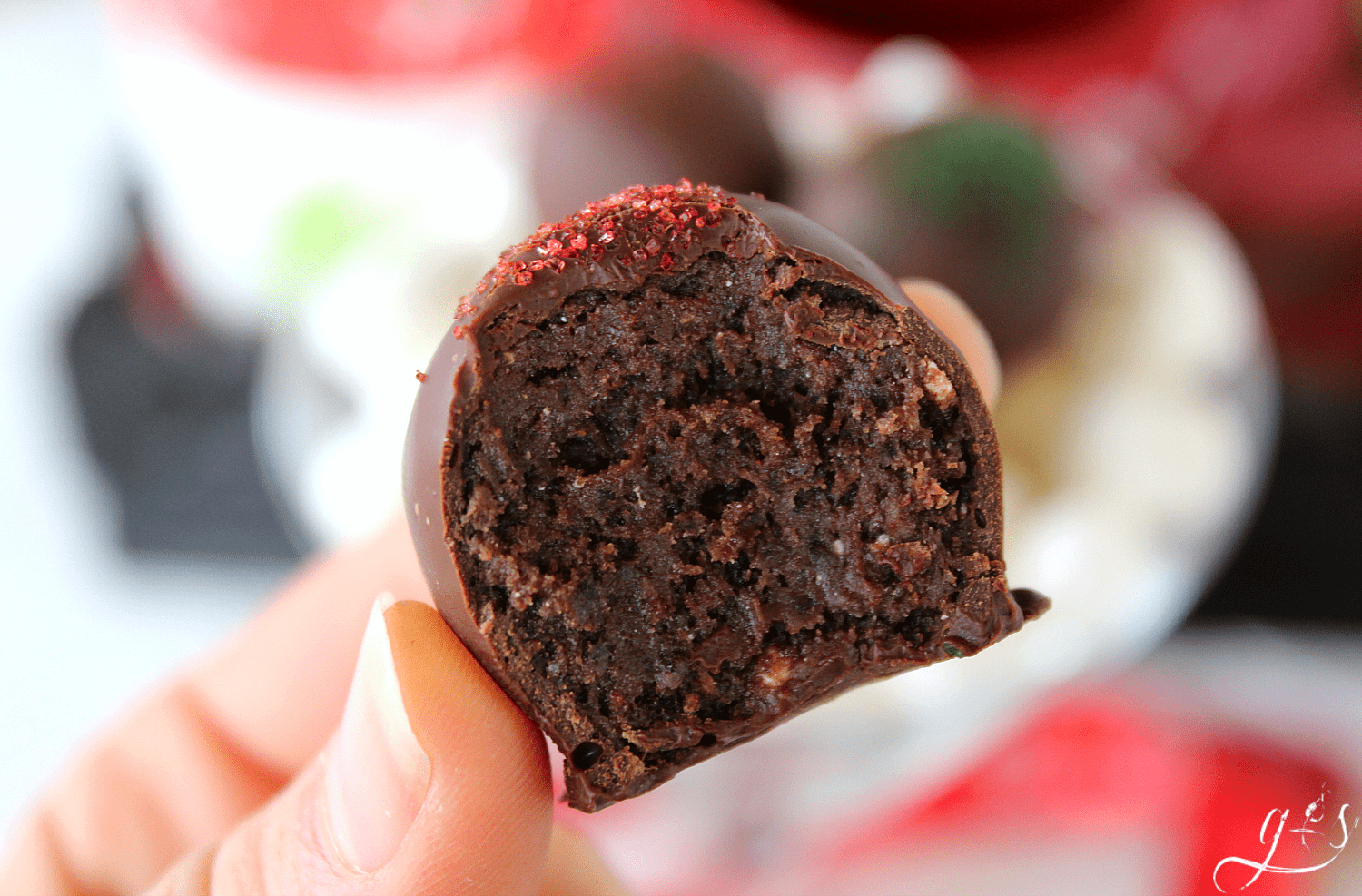 Years ago, I made batches of Oreo truffles to accompany frosted sugar cookies on Christmas goodie trays. The truffles were simple to make and required much less time than my sugar cookie recipe.
For example, I once made the mistake of starting my sugar cookies adventure in the late afternoon thinking it would be a great evening project while watching Christmas movies. Well 6 hours later I was exhausted and was left with a disaster of a kitchen and more sugar cookies than I knew what to do with.
Naturally, I ate as many as I could stomach because I deserved it. 😉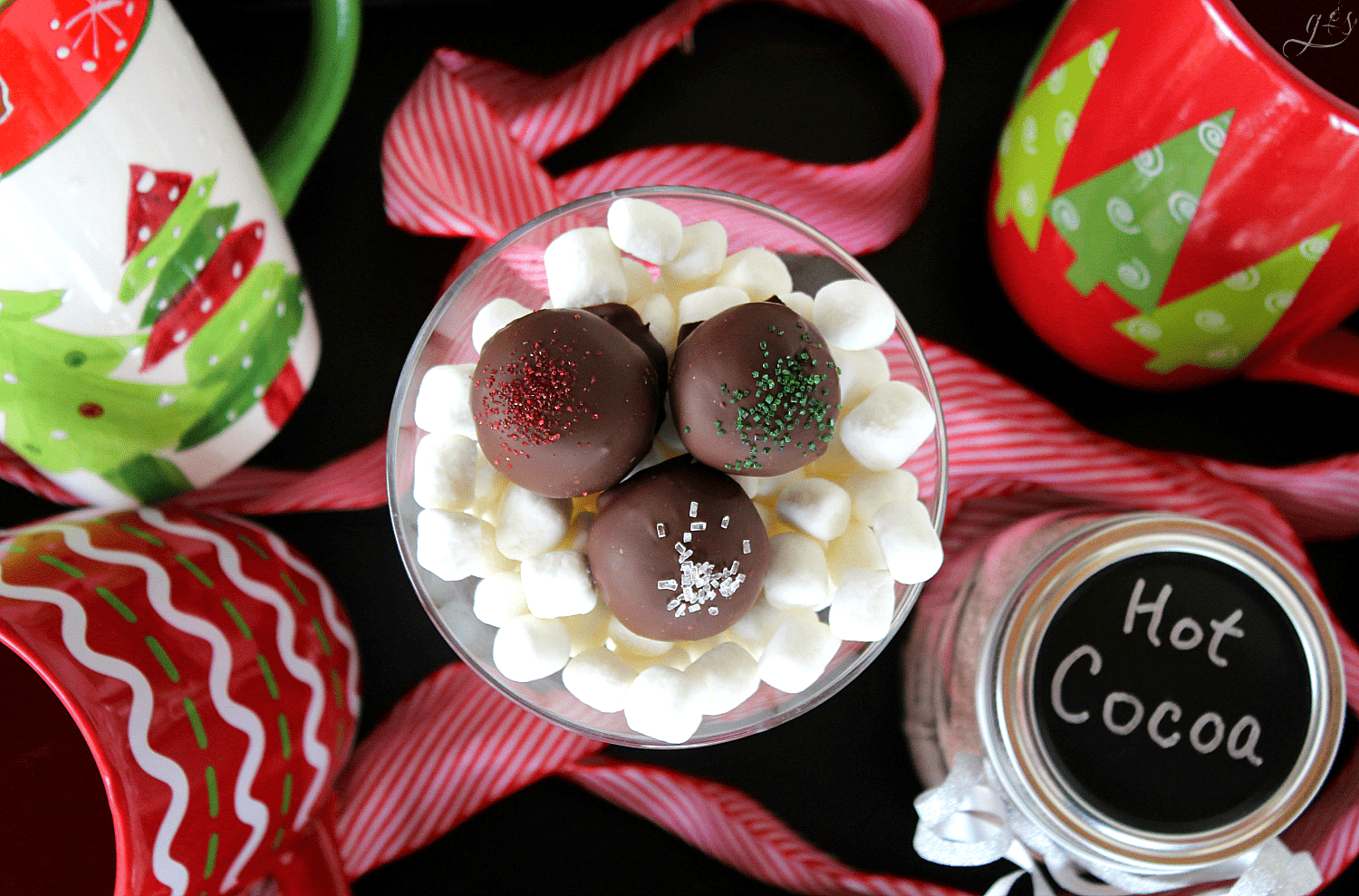 You see, after hours of slaving away mixing the batter, rolling out the dough, deciding which of my 30 cookies cutters to use each time, baking the cookies, allowing them to cool, and then frosting and decorating all.of.them I justified eating a bazillion of those mouthwatering reindeer, snowmen, and angels.
4 Ingredient Hot Cocoa Truffles #simple #Christmas #dessert #gift
Click To Tweet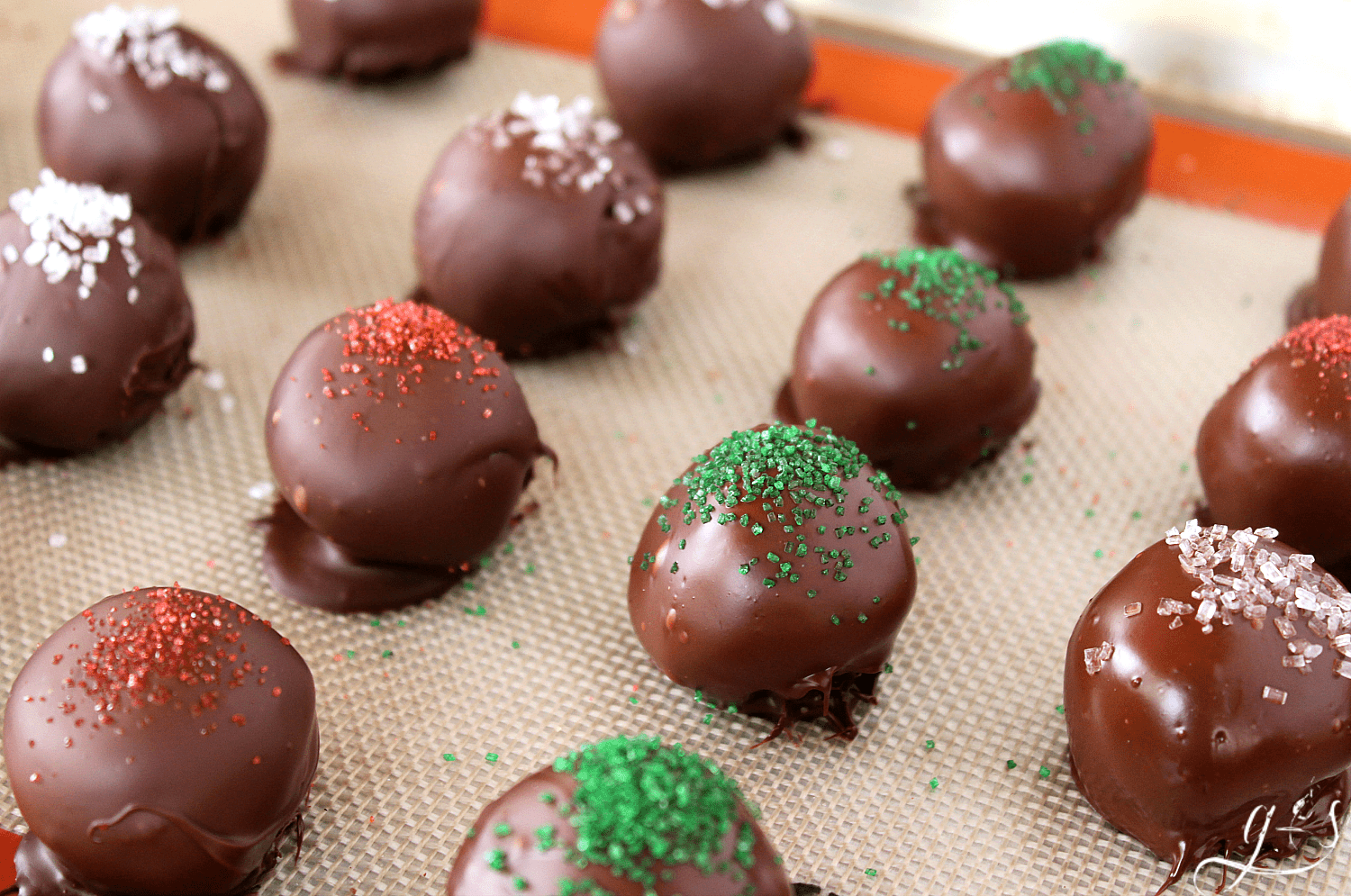 That is why these 4 Ingredient Hot Cocoa Truffles have my heart.
There is no rolling out of dough, frosting to mix, or a kitchen sprinkled with flour from floor to ceiling. Ha! Nope, these truffles are so simple and so oh-so amazing.
You have pretty much hit the holiday jackpot with these!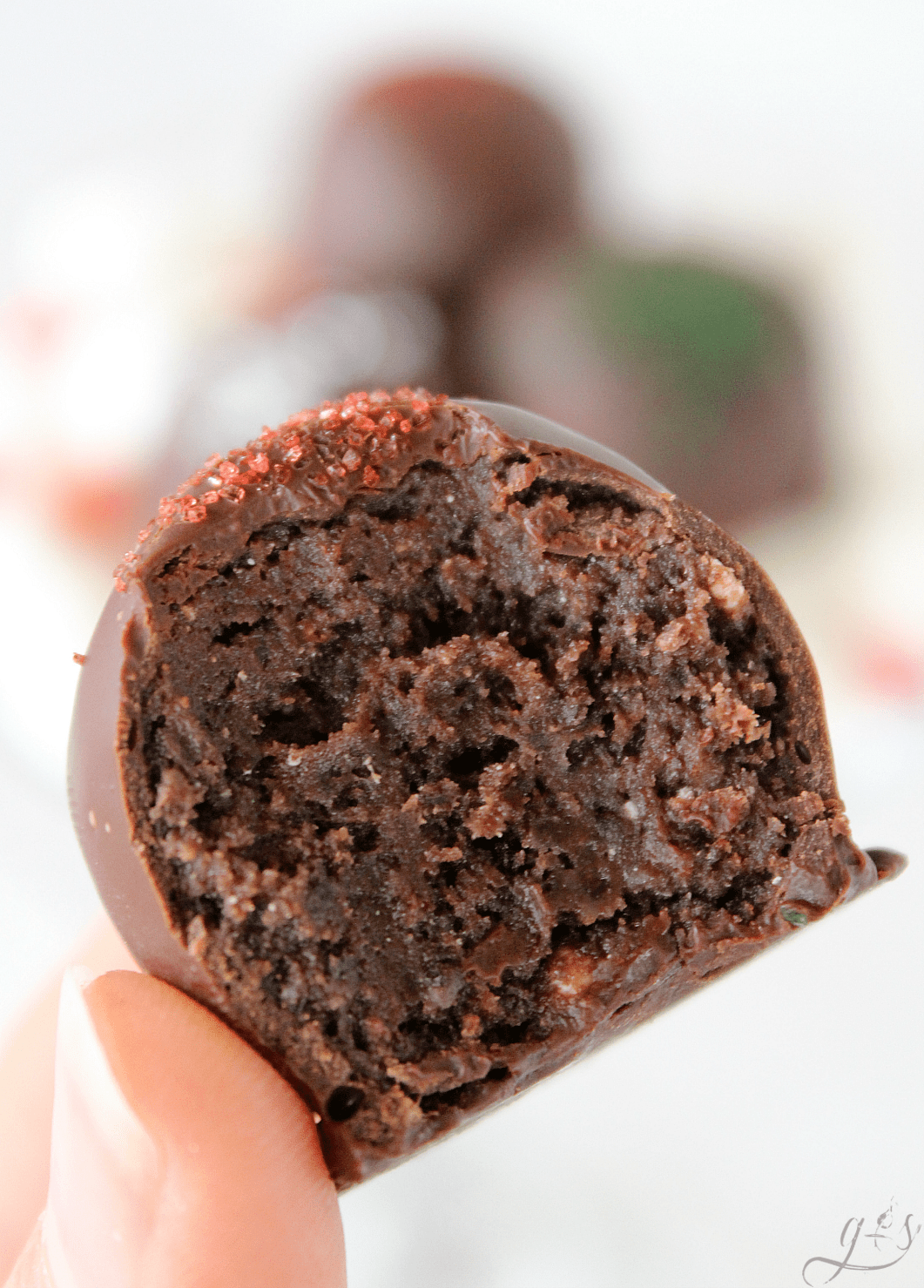 All you need to do is crush up some Chips Ahoy hot chocolate cookies. Yes, you read that right, Chips Ahoy instead of Oreos. I simply could not pass up these seasonal hot cocoa flavored cookies. And since any cookie will work in this recipe I knew it wouldn't make a bad truffle.
Is there such a thing?
After the cookies are crumbled you will add in some room temperature cream cheese and mix. Once you form the dough into the perfect little spheres of deliciousness you freeze them for 30 minutes. Once frozen, you will dip in melted chocolate and sprinkle with a few sprinkles. Boom. Your done.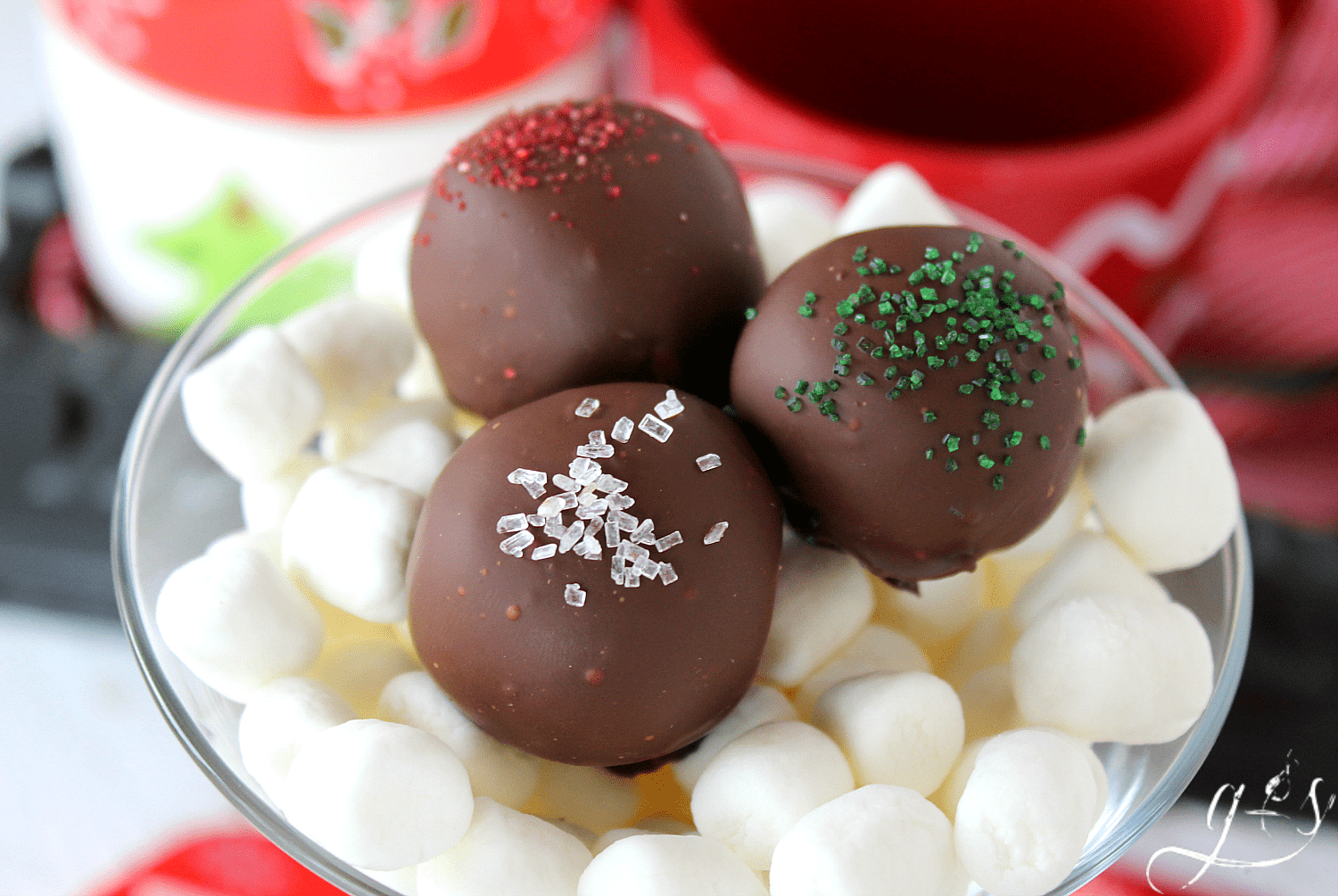 See? Simple and sensational!
It truly is the perfect holiday recipe! Enjoy these sweets by finding the recipe at Living Well Spending Less. You will love browsing through Ruth's other holiday posts as well. Merry Christmas to you and yours!