I love experimenting with different pancake recipes all year long.
But these Lemon Zucchini Freezer Pancakes recipe takes the (pan)cake for the best summer flapjack flavor combination.
And I can guarantee the sweet smell from your kitchen will sell you on these pancakes long before you taste them!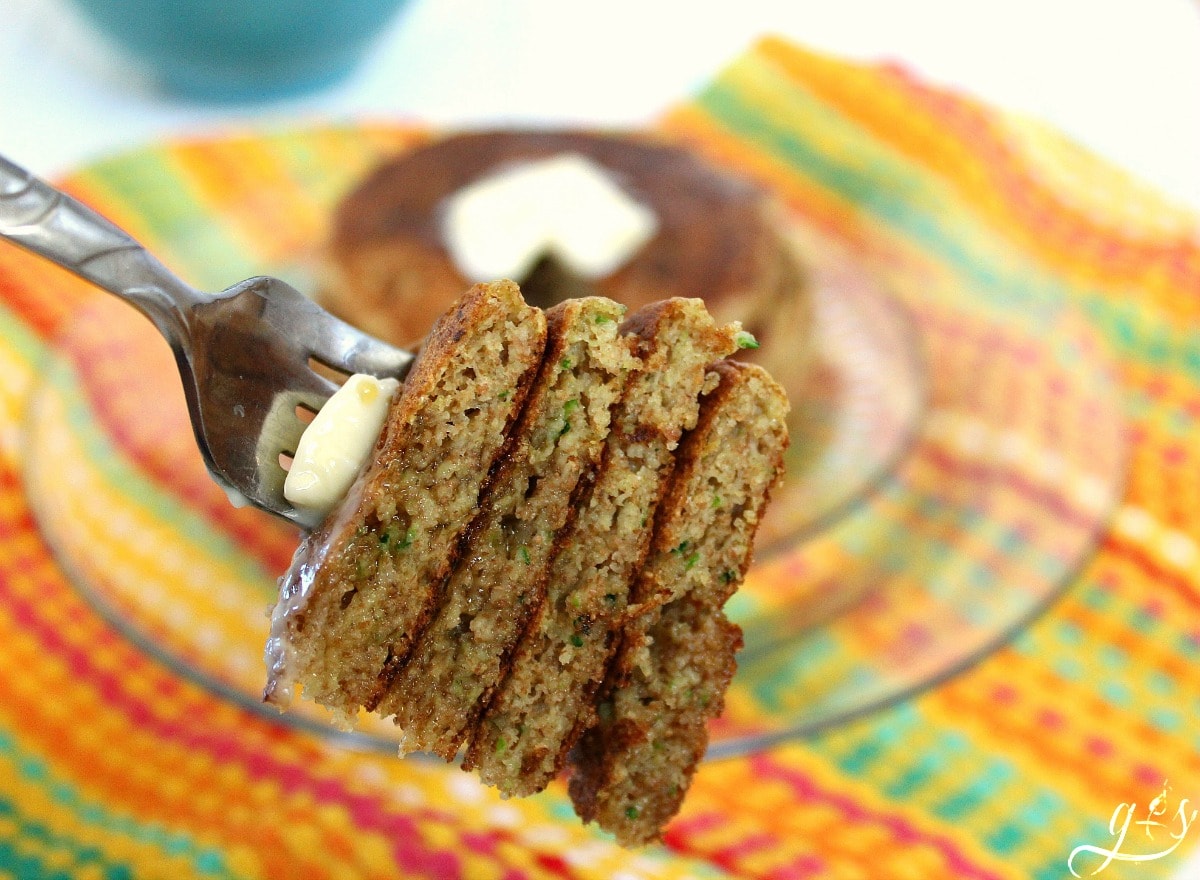 These delicious Lemon Zucchini Freezer Pancakes are simple to prepare and utilize the abundance of a favorite summer vegetable of mine: zucchini!
Why is it that whether I plant 1 zucchini plant or 10, I always have more than I know what to do with?! But all those zucchinis sitting around sure do inspire me to create some great recipes!
New Breakfast Recipe: Lemon Zucchini Freezer Pancakes
Click To Tweet
As a side note, I was sort of obsessing over lemons when I created this recipe. You're welcome. 😉
I get on lemon kicks and I use the juice and zest in everything.
I am so glad I did because it adds a certain brightness to the pancakes that really take them to the next level!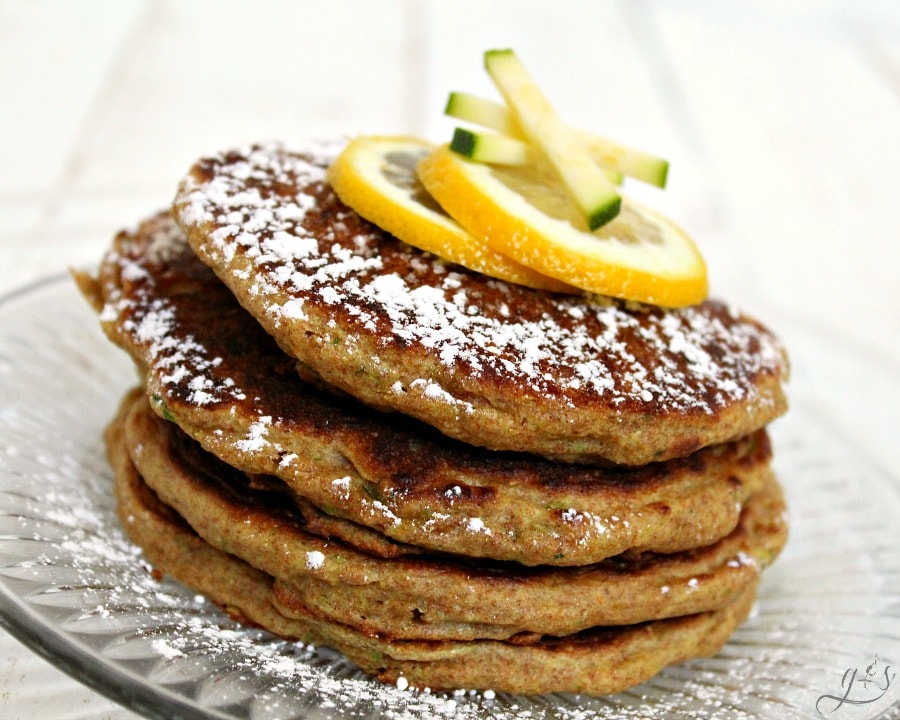 Aside from the fact that this recipe is simple and healthy, it also serves a crowd. However, if you don't have a crowd to feed, freeze these flapjacks to serve another day.
When you are ready to serve, put them in your toaster to quickly warm up!
Having a freezer full of breakfast and snack items is a life-saver when the morning has gotten away from you and the kids are 2.8 seconds away from a "hangry" meltdown.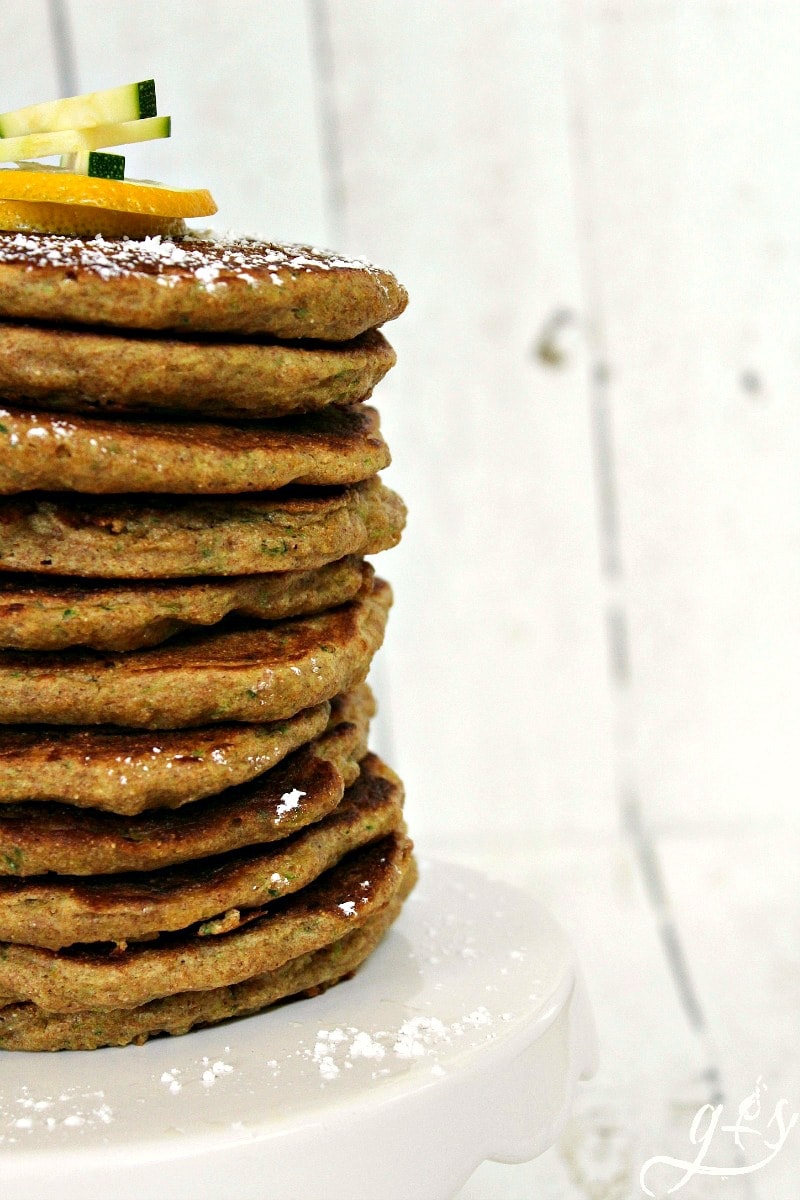 I regularly make extra baked goods like these pancakes to freeze for a quick meal, snack, or lunch box option.
Simply place muffins or pancakes on a baking sheet and place in freezer. When frozen remove from pan and store in a plastic storage bag.
When I freeze granola bars I wrap each bar in saran wrap then place in a plastic storage to store in the freezer.
Here are a few of my favorite freezer-friendly recipes:
Ruth from Living Well Spending Less has graciously featured this recipe on her blog! She focuses on finding "practical solutions for everyday overwhelm" by sharing simple recipes, life, home, and financial tips. I just know you all will love her blog as much as I do!