We are excited to be sharing our Mother's Day with you this year!  We celebrated a bit early this year with a fancy all-girls date night, and look forward to sharing our experience with you along with some fantastic ideas to help you plan a FABULOUS Mother Daughter Date Night of your own!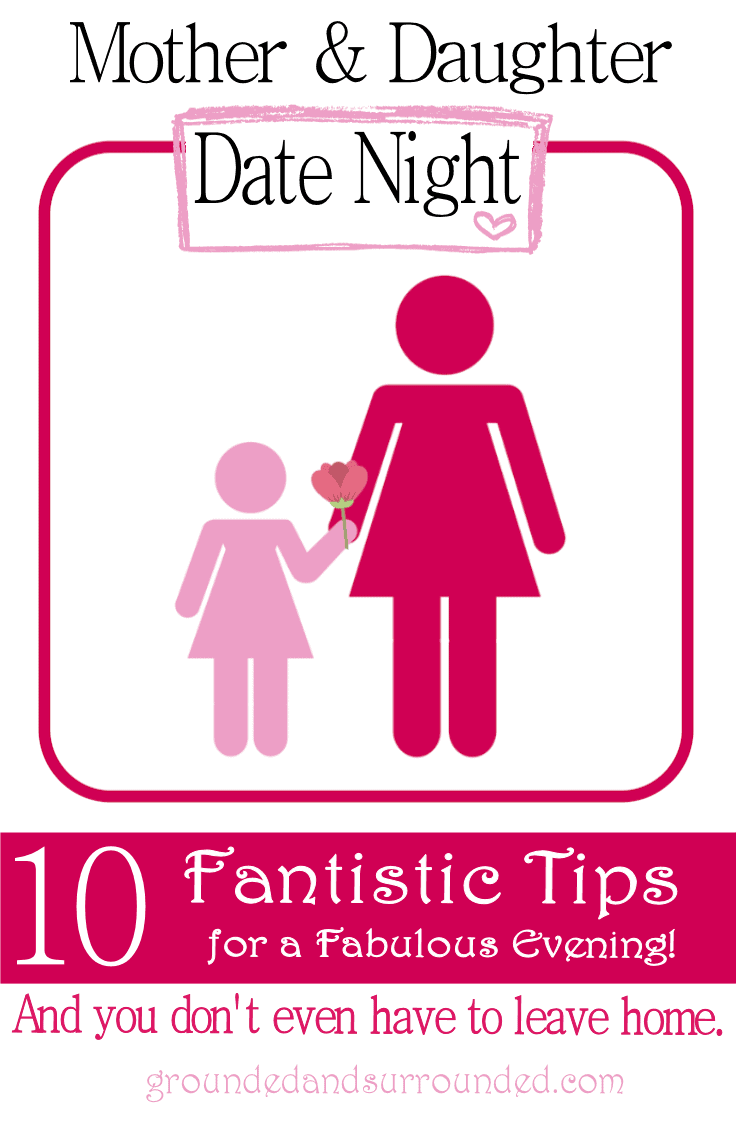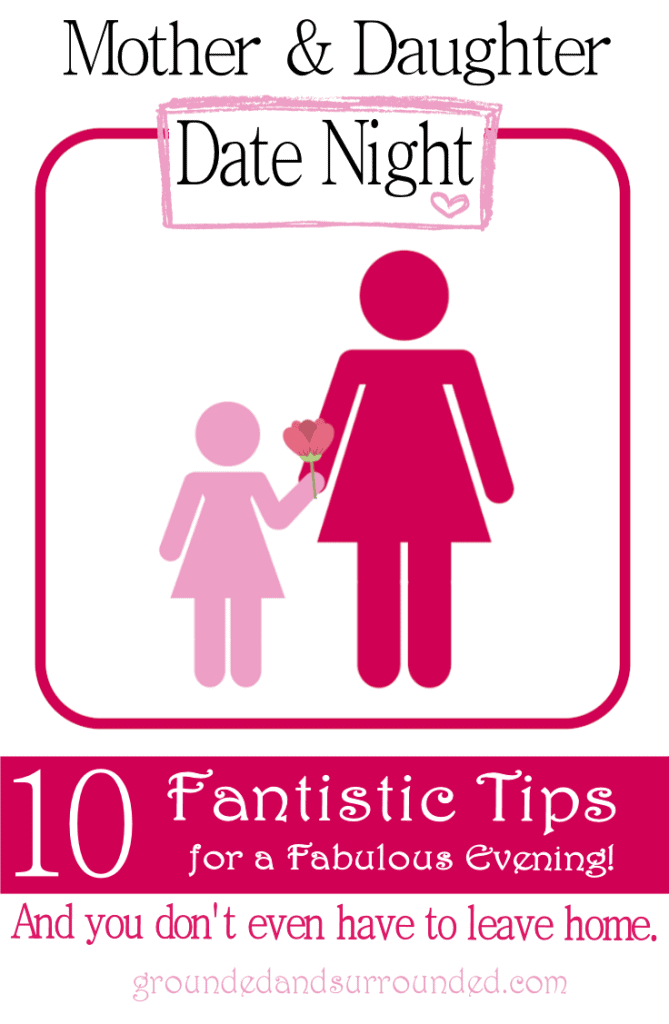 Disclosure: We received free product in exchange for an honest review of the Lilla Rose Flexi Clips.
Our whole goal was to keep the event simple, stress-free and focused on making memories with our little girls!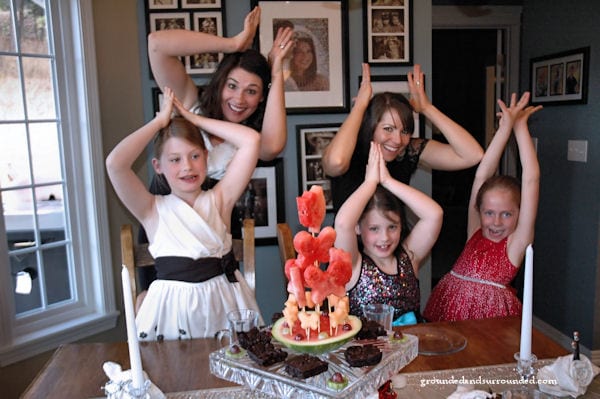 Our plan for the evening was three-fold:
1. Dress up Fancy
2. Capture the Moment
3. Have Fun
I am pleased to say that we accomplished all 3 of our goals!  
Now it is time for us to share our 10 Fabulous Tips for a Fantastic Mother Daughter Date Night:
#1 – Keep it Simple. Little girls are easy to please!  All they want is your focus and attention.
#2 – Dress up.  Kids love to get dressed up.  Make a point to join in the fun and let your daughter know you are doing it for her.
You can easily make fancy hair with the Lilla Rose Hair Accessories.  Check out this video we made at the beginning of our date night….4 fancy hairstyles in less than 6 1/2 minutes!
#3 – Capture the moment.  Ask your husband or friend to do a quick photo session with you and your daughter.  This makes her feel important and helps you remember the special night.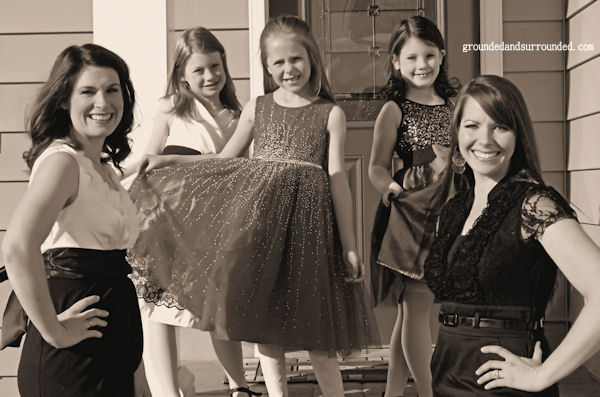 #4 – Have some fun.  Don't be afraid if the night turns a bit silly.  Laugh and have fun with your daughter.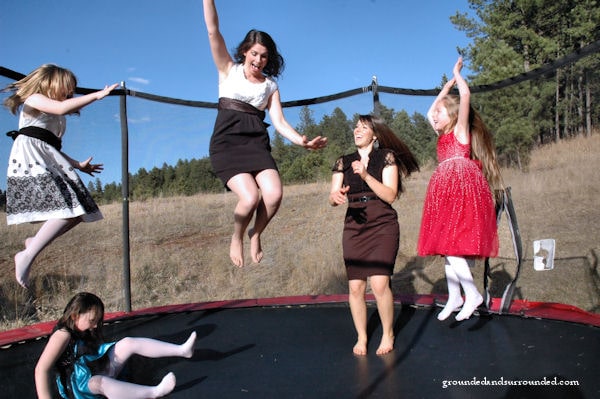 #5 – Plan some special treats.  I cannot tell you how  excited our girls were to eat the fruit-popsicles.  This treat is so simple to make with cookie cutters, melon, and a few wood kabob sticks.  We also enjoyed Sammi's Secretly Skinny Double Chocolate Brownies.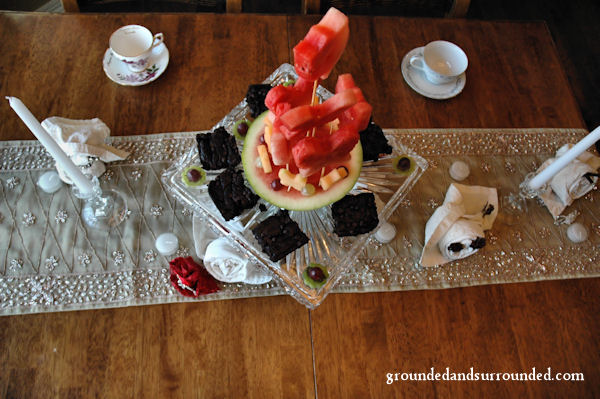 #6 – Talk to your daughter.  Ask her questions about school, life, friends……take this opportunity to really connect with her.  Here are some great tips to get you started.
#7 – Invite a good friend to share the evening with.  Just making a plan with Sammi helped me take the night to a whole new level.  Our kids were excited to share the evening together, and it made it feel extra special!
#8 – Play a game.  Kids love games!  We played Quelf Jr., and the girls were giggling the whole time.  Especially when Sammi had to pretend she was a dinosaur on the prowl and when I smelled Talia's armpit and told her it smelled like cookies.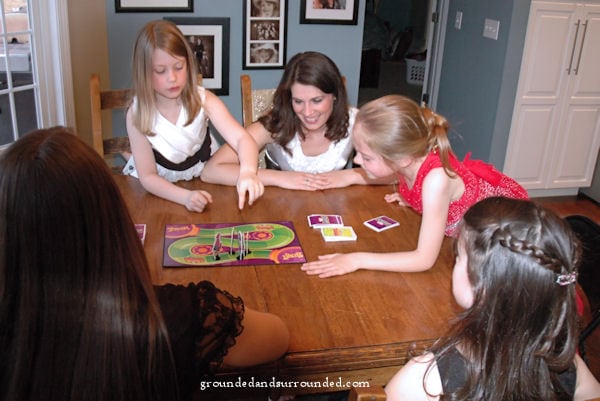 #9 – Dance with your Daughter.  Turn on some of your favorite tunes and take a spin around the living room.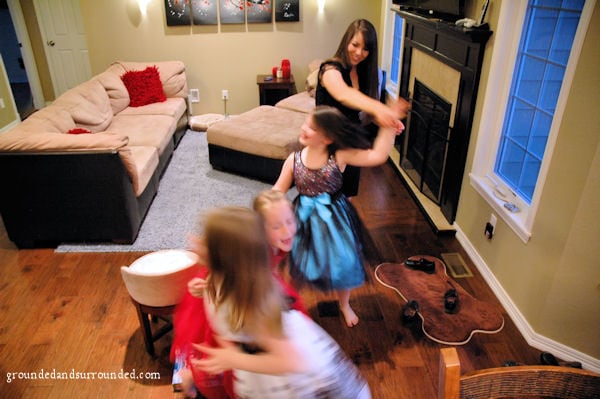 #10 – Say I love you.  End the evening with lots of hugs and kisses, and don't forget to tell your little girl that you love her.  It is even better when you can tell her 3 specific things you love about her!
A huge part of our fun evening was playing with the Lilla Rose hair accessories.  I had never used one of their Flexi Clips before Dory sent us some samples, and I have to say I was quite impressed.  It takes a bit to get used to how they work (and I am at a disadvantage since I am left handed), but once you do they are incredibly versatile.  I love how quickly you can put your hair up and how fabulous the clips look.  The little girls felt special when we put them in their hair, my youngest said, "It's so beautiful, mom!"

Sponsored by: Dory Heatwole
Delightful Do's ~ Independent Lilla Rose Consultant
Find me on Facebook or SHOP Online