I am a little slow to jump on the "Instant-Pot" bandwagon.
It wasn't until Cosori sent me their amazing Cosori Multi-Functional Pressure Cooker that I had used one and, my-oh-my, I am in love with my newest kitchen appliance.
Naturally, I was a little nervous. Pressure cooker? Couldn't that explode if done wrong?
Funny not funny.
However, once I read the instruction manual and used the Cosori pressure cooker I quickly realized there was nothing to be scared of. They walk you through the many different functions of the cooker and a few simple recipes to try.
The first recipe I tried was actually from Pinterest..because…you know…I LOVE Pinterest! I had a whole chicken that was begging me to roast it and I knew the Cosori was the perfect way to do that.
Can you believe it only took 30 minutes to roast the chicken?! Holy moly!
I had the moistest and most flavorful roasted chicken I have ever made. PLUS, chicken broth to freeze and use in soups later.
#winning 😉
Needless to say, I was sold on this new kitchen appliance the COSORI 6 Quart 8-in-1 Multi-Functional Programmable Pressure Cooker, Slow Cooker, Rice Cooker, Steamer, Sauté, Yogurt Maker, Hot Pot and Warmer.
Ummm, that's a mouthful! Ha!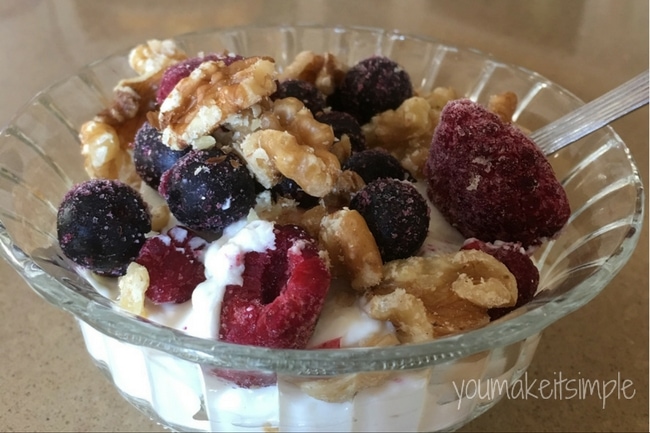 The next recipe I tried was Greek yogurt. You all know my deep affection for plain Greek yogurt. The stuff is amazing and there is always a container or two in our fridge!
The recipe I used was super easy and walked me through each step so I was really optimistic. Are you ready for the buzz kill? Ya, the Greek yogurt tasted just fine, but the texture was off. I'm not blaming the recipe though, I think the low quality ingredients were to blame. I used store-brand milk and Greek yogurt (2 Tbsp as the starter) when the recipe clearly called for high-quality organic milk and yogurt.
Next time, I'll listen! 😉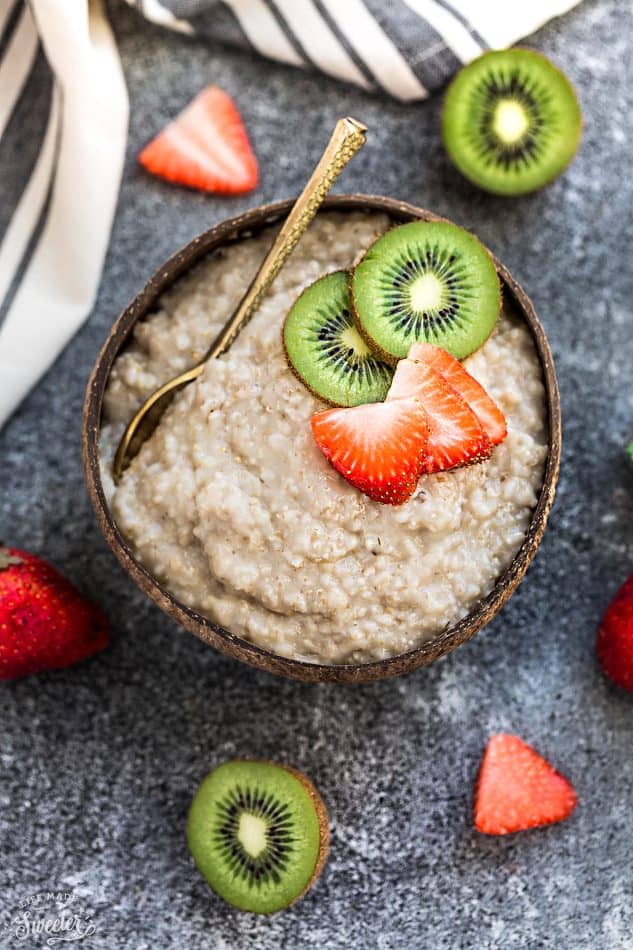 Last but not least, I made steel cut oats in the Cosori pressure cooker. Oh my heavens, the texture of the oats was PERFECT! Light and fluffy and just PERFECT! The best part? I didn't make a huge mess like I always do while making them on the stove.
Seriously you guys, every.single.stinkin'.time. they boil over because I am not paying attention. The struggle is real.
Well not anymore! Bye bye stovetop steel cut oats you've been replaced by the mulit-functional pressure cooker. Not to mention, it took all of .27 seconds to make it! #onehappygirl