This "Bible Verses for a New Home" post is meant to inspire you to write or say God's Word in your own home whether you have lived there 30 years or are just drawing up the plans for a new house.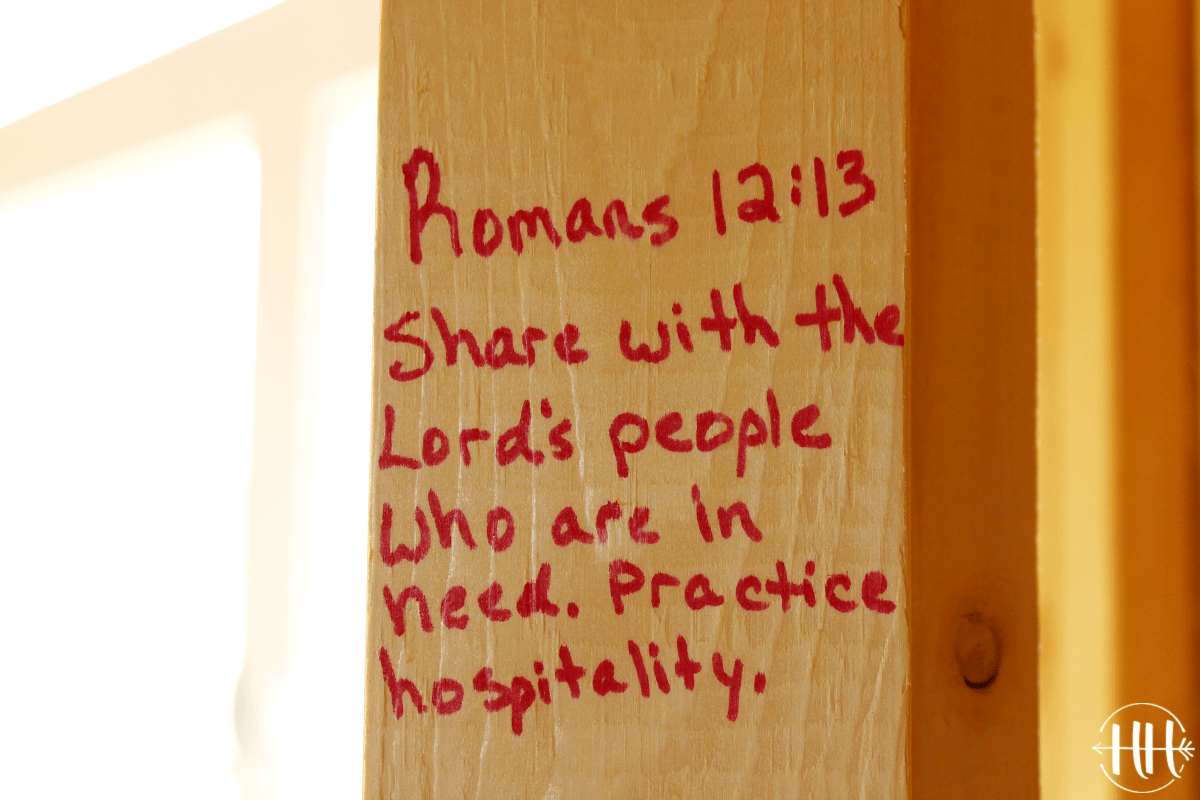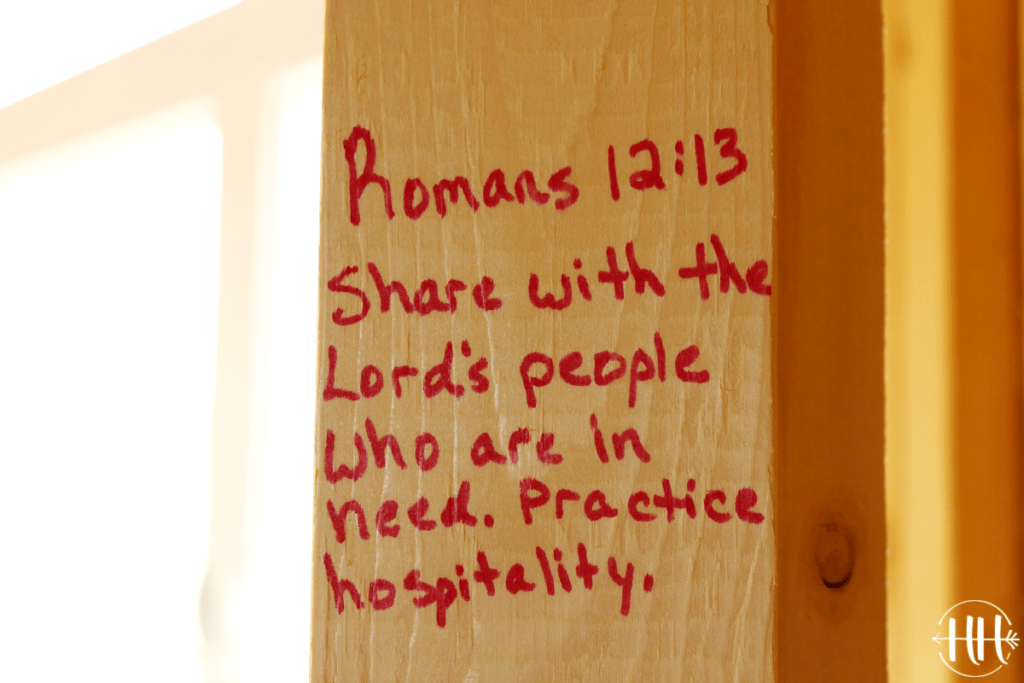 We are fortunate enough to have built our home from the ground up.
Every board you see is thanks to my husband's hard work, many hours of watching YouTube videos on house construction, and most importantly, God's provision.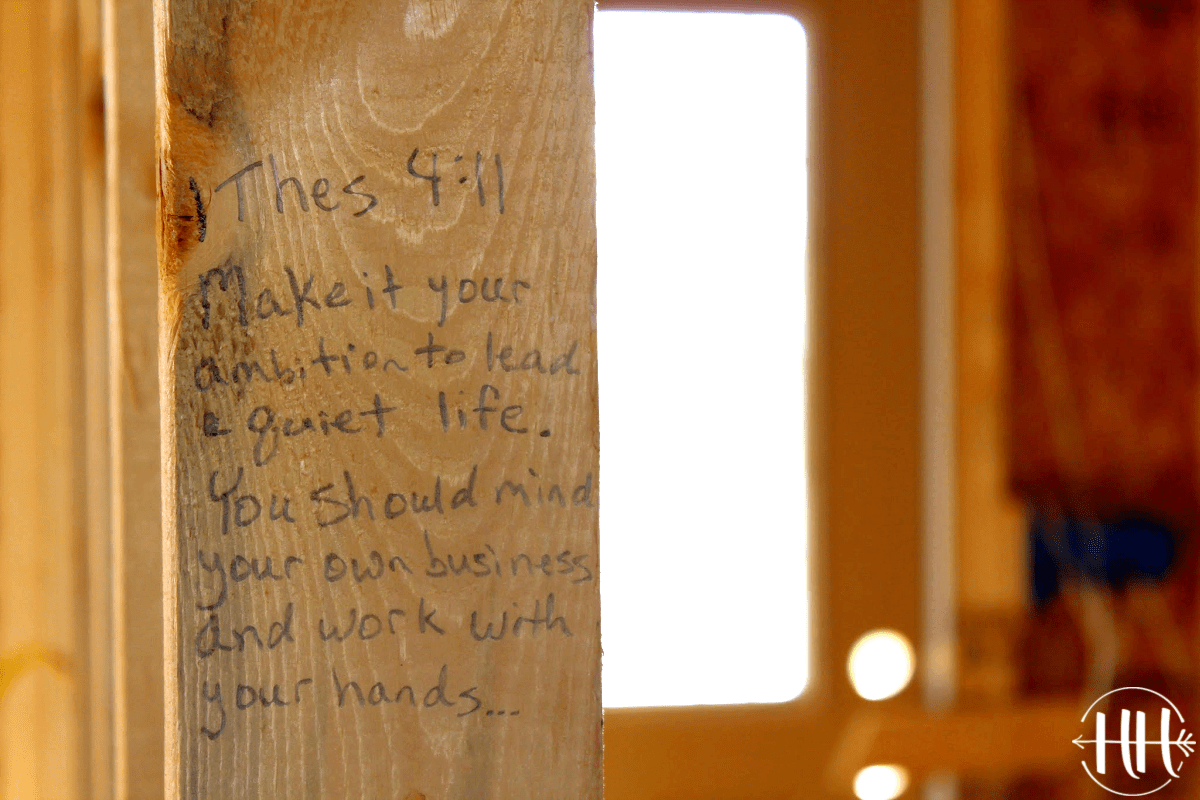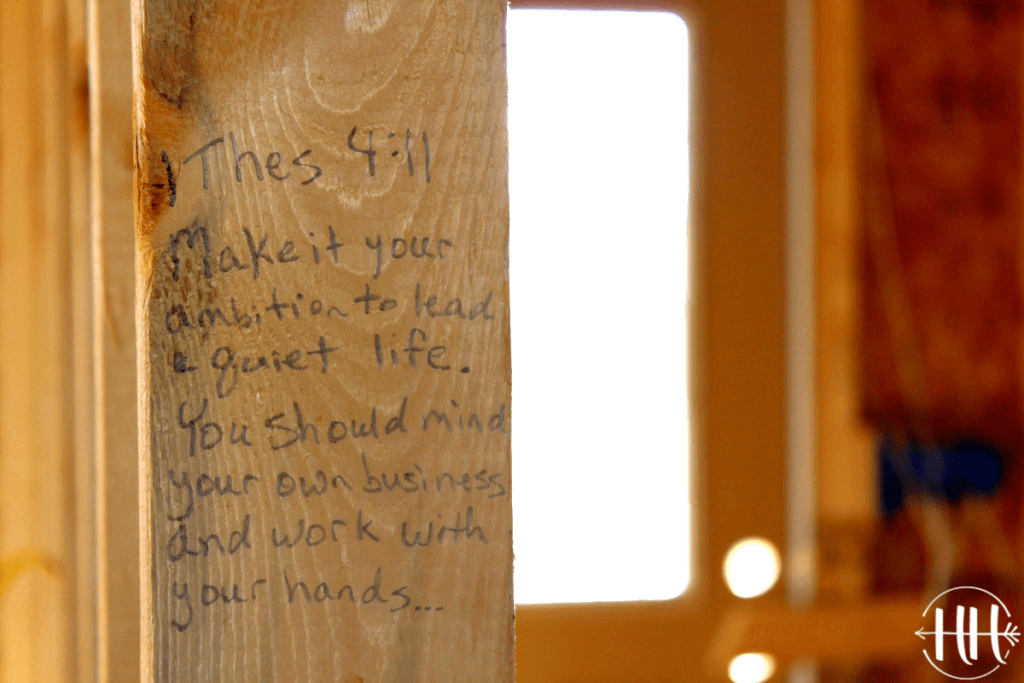 I am not sure where I first saw this idea to write Bible verses into the framework of our home, but I am so thankful I did.
It has been two years since we have moved into our home and I am just now getting this post written…because life, amiright?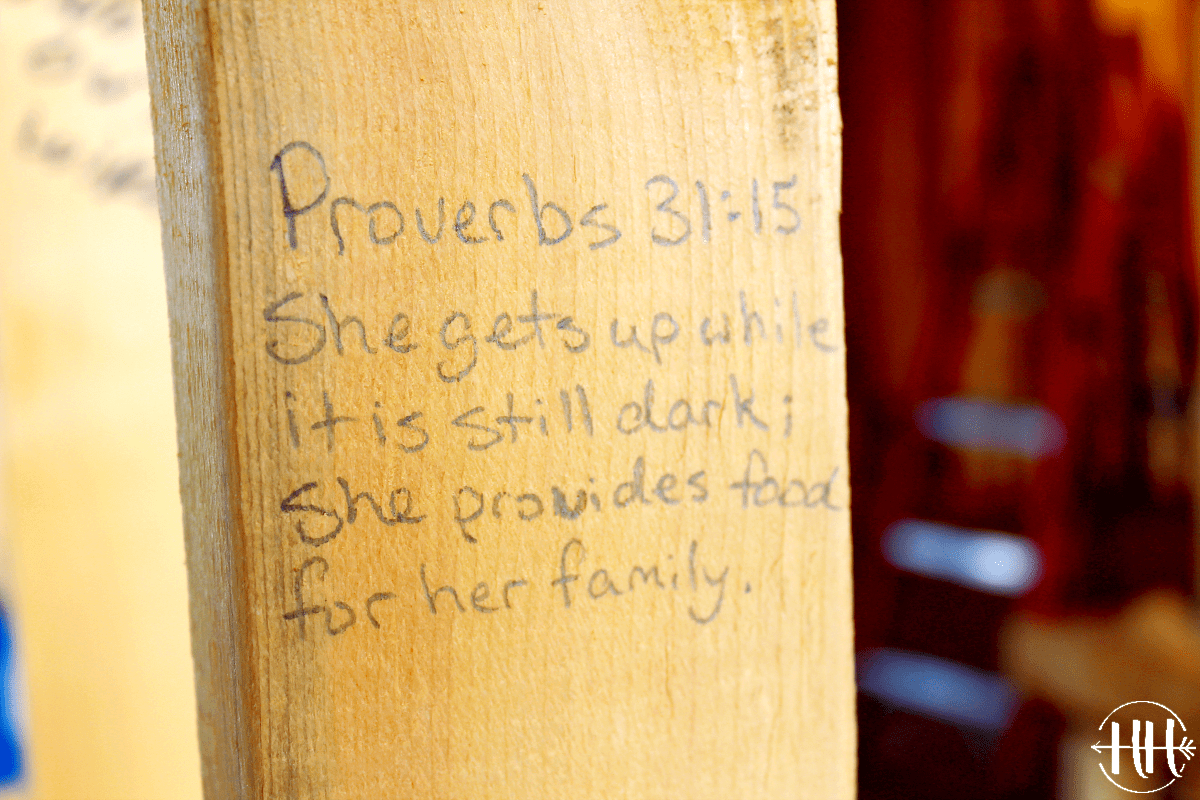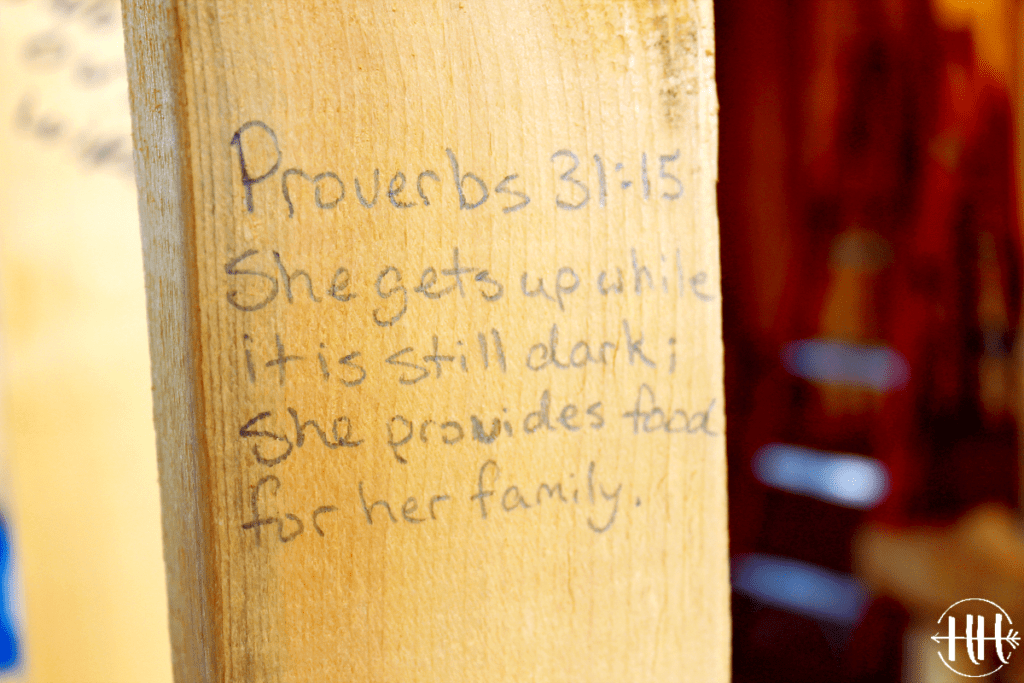 However, the lapse in time has served a purpose. It has reminded me once again how faithful God is.
I have always dreamed of building my own home, but never actually believed it would happen. I thought, "Maybe when we are 40 (obviously that is a magical birthday that fulfills all of ones life's hopes, lol) or we are retired we'll be able to do something like that."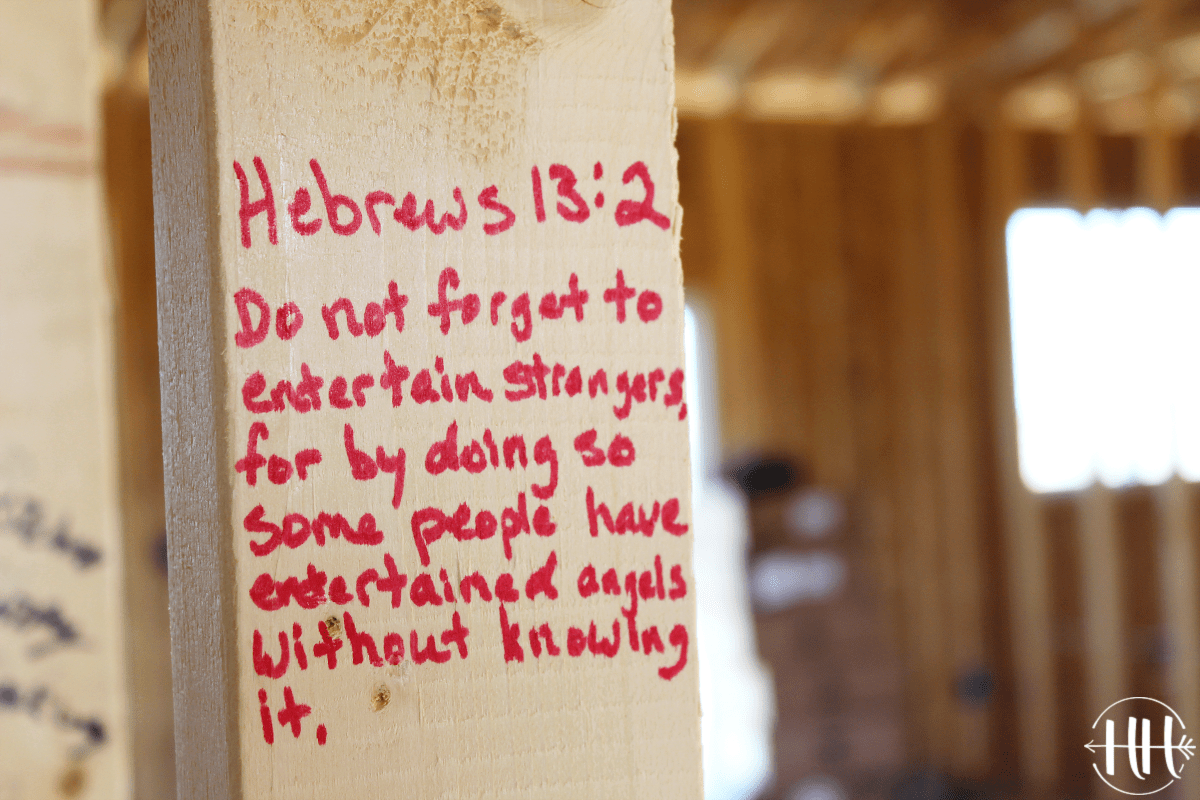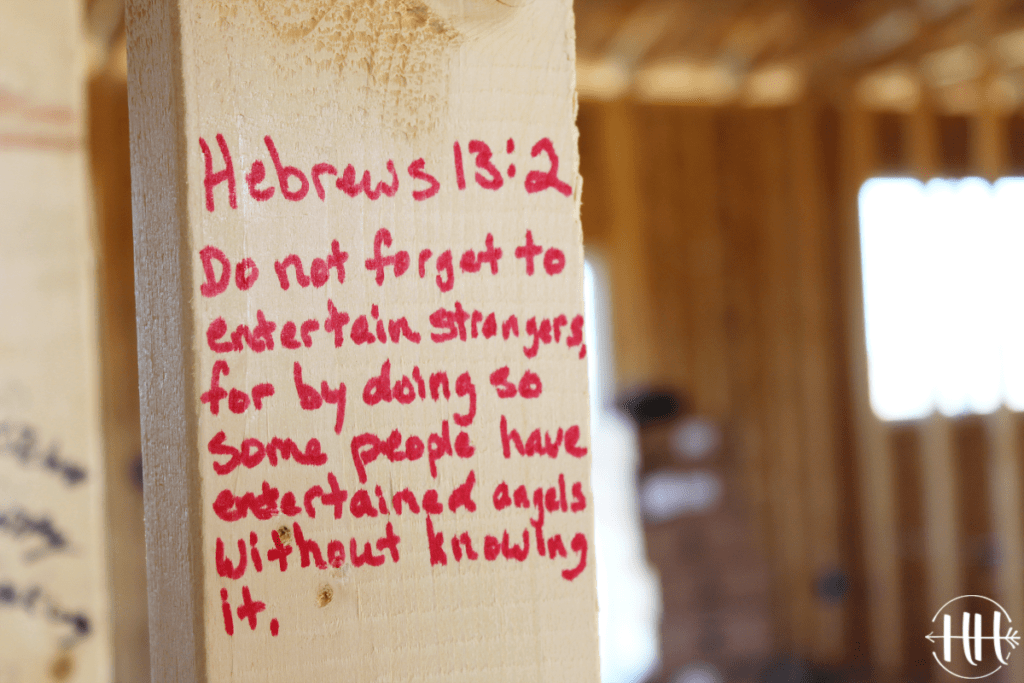 Uggghhhh, wrong! God had SUCH a great plan, I just needed to believe it could happen. This is incredibly difficult for a girl who is not a dreamer, like AT all. Ryan is the dreamer of this marriage. 🙂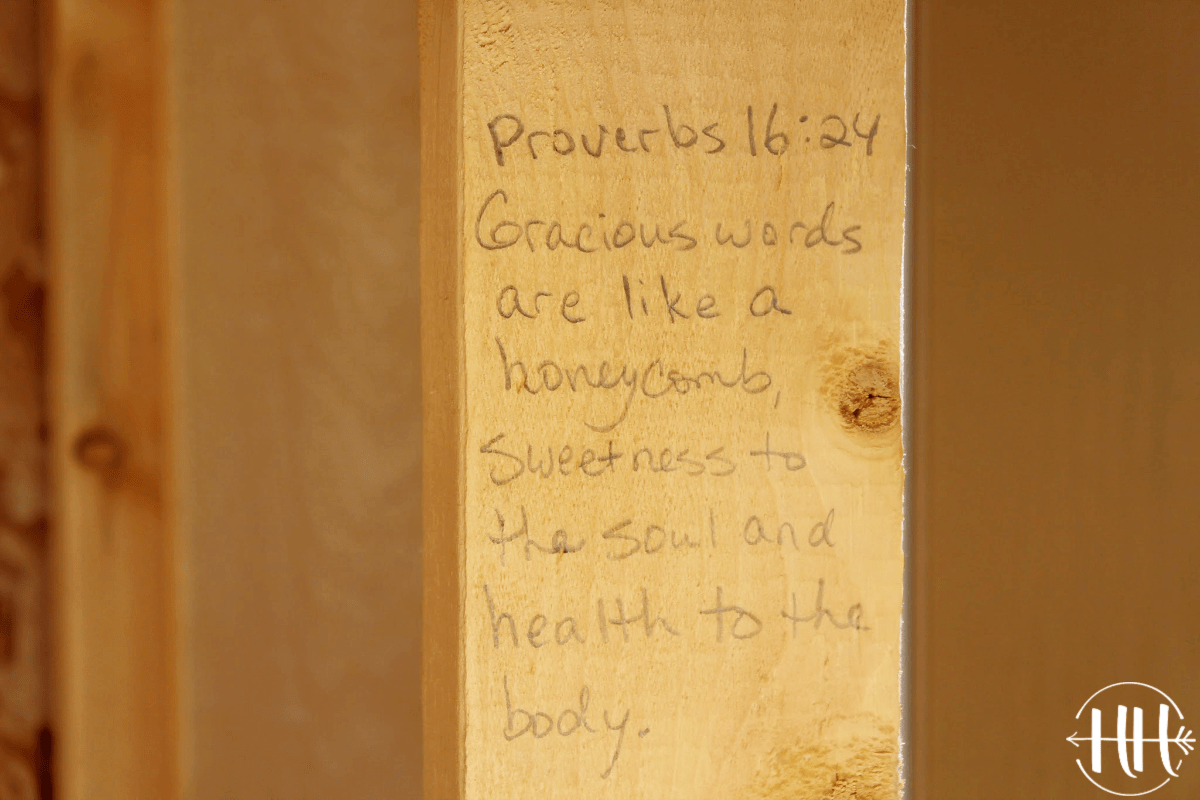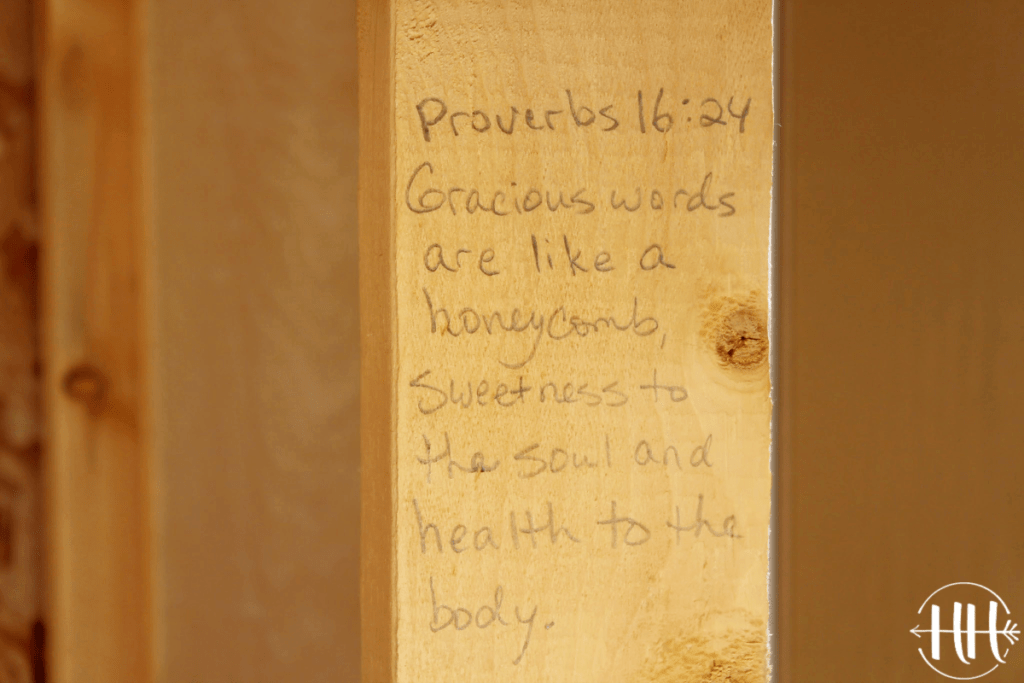 This principle of writing Bible verses on boards can be done during a remodel or simply pray these verses in each room of your current home.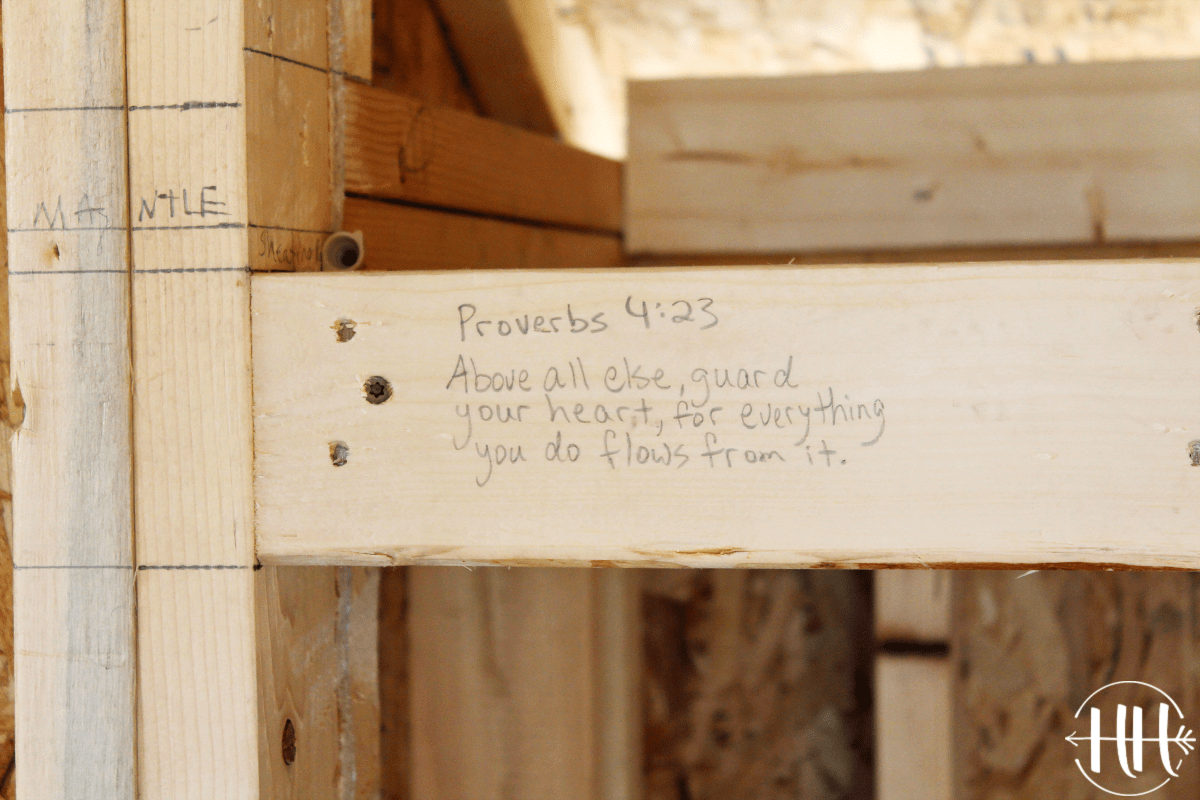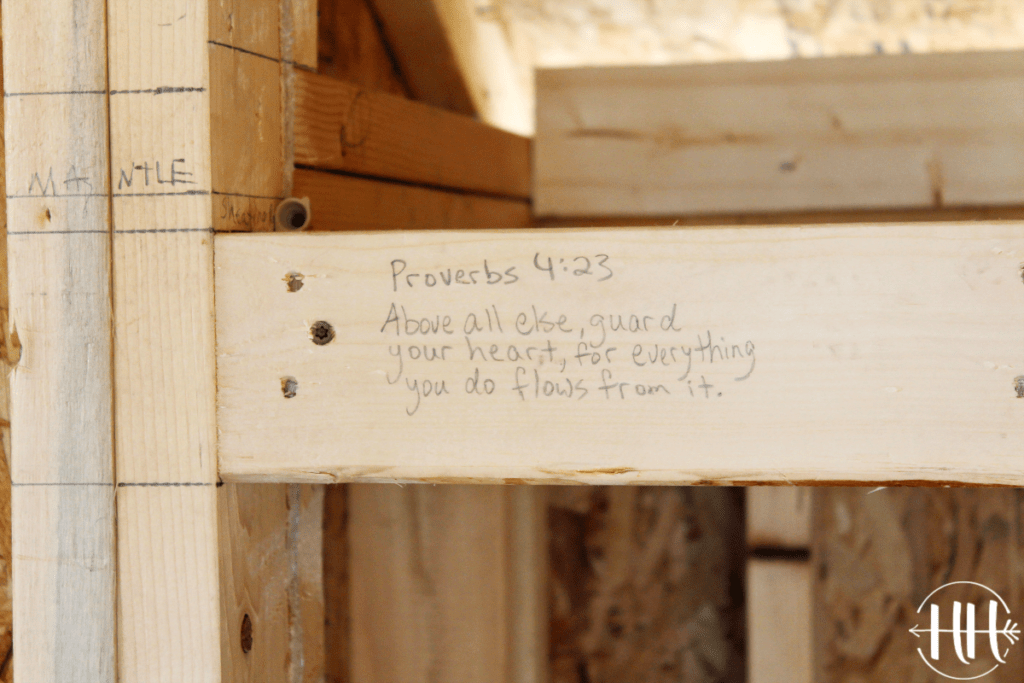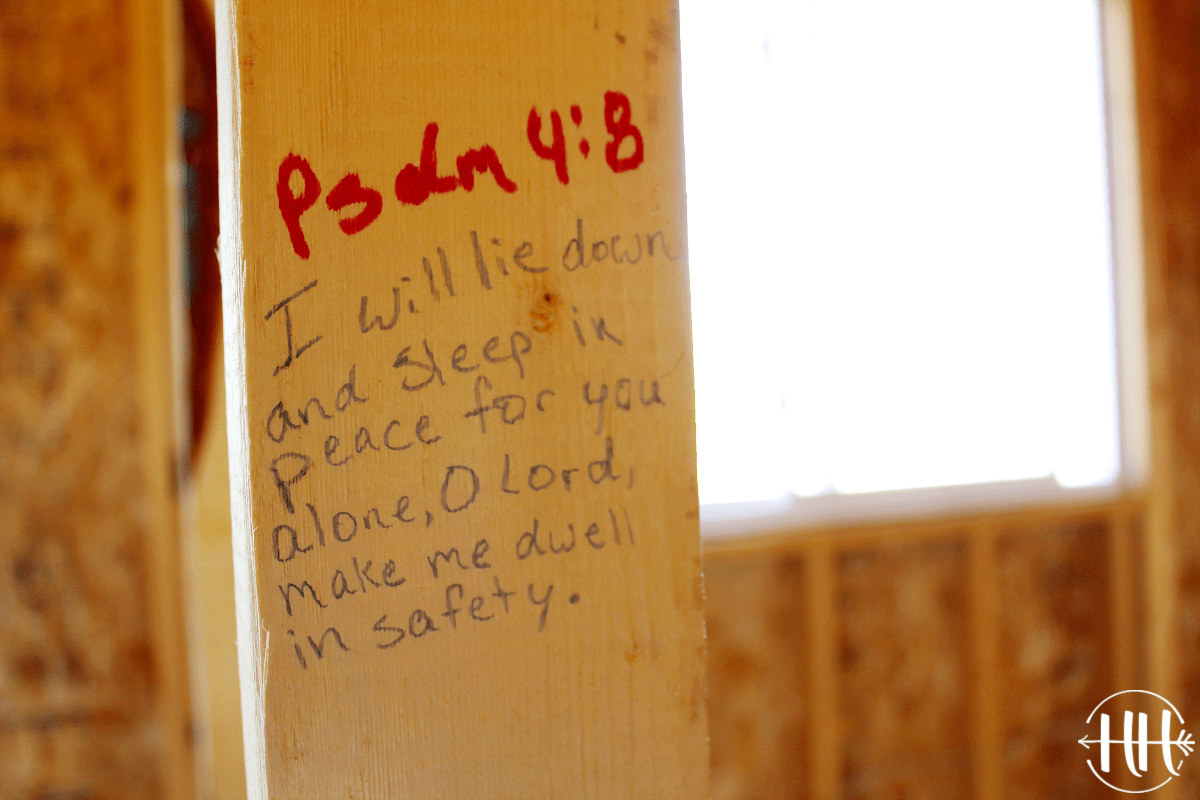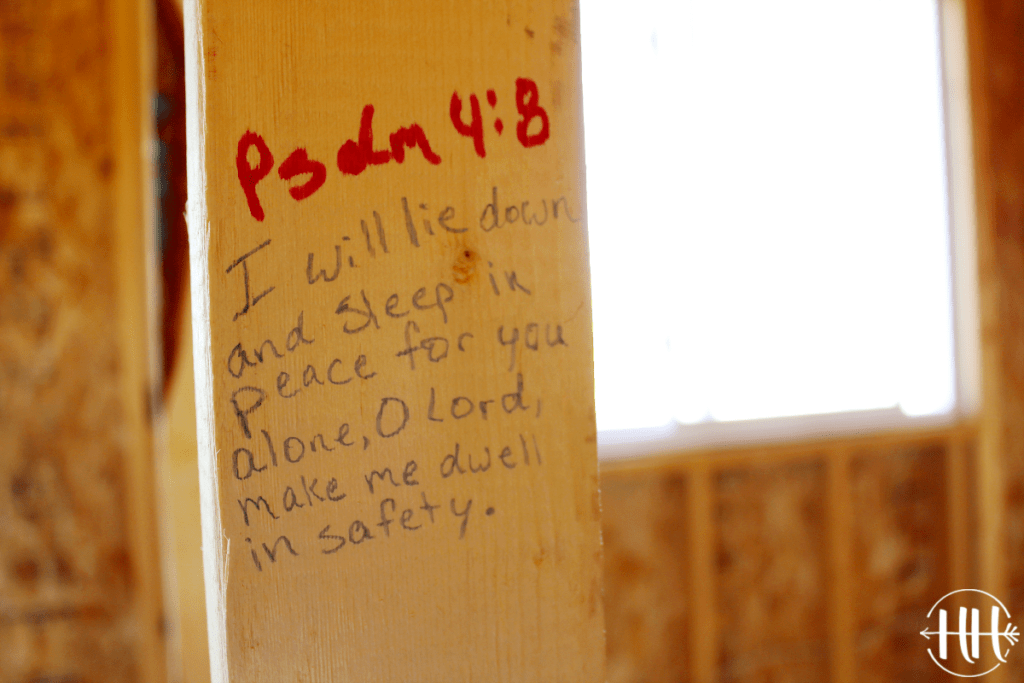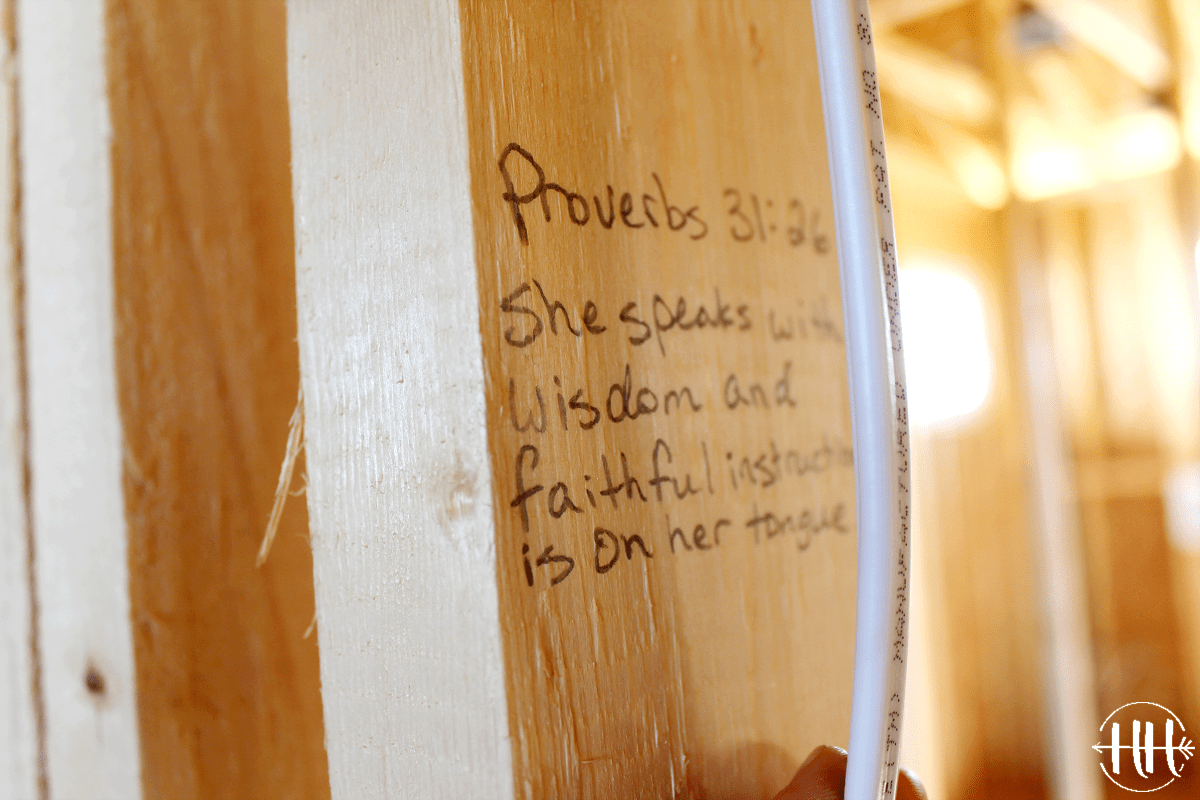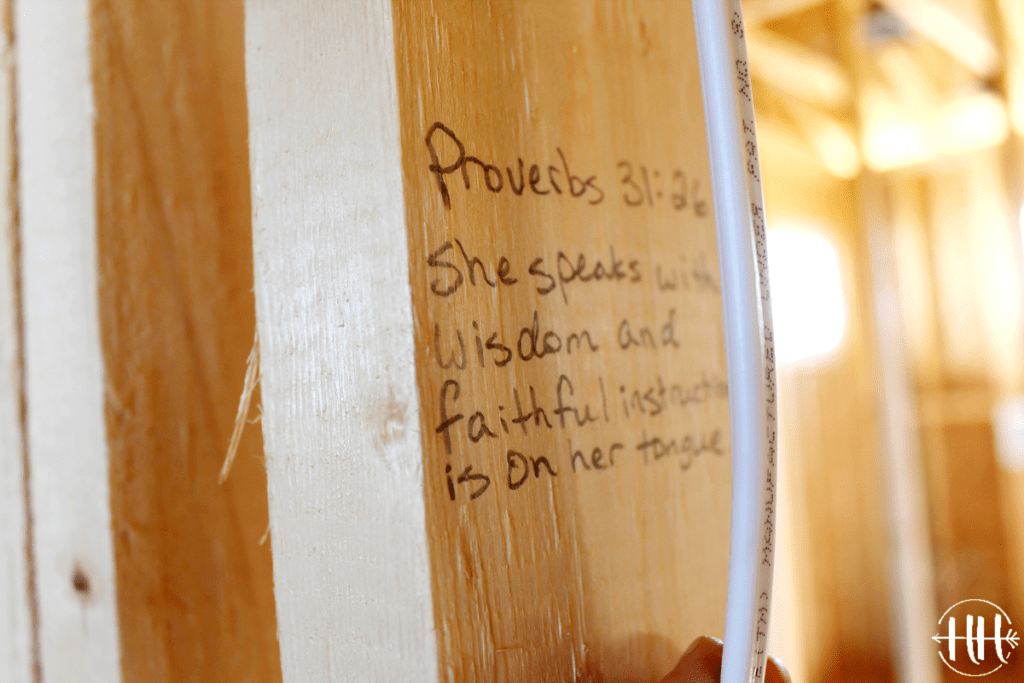 Proverbs 31:26 She speaks with wisdom and faithful instruction is on her tongue.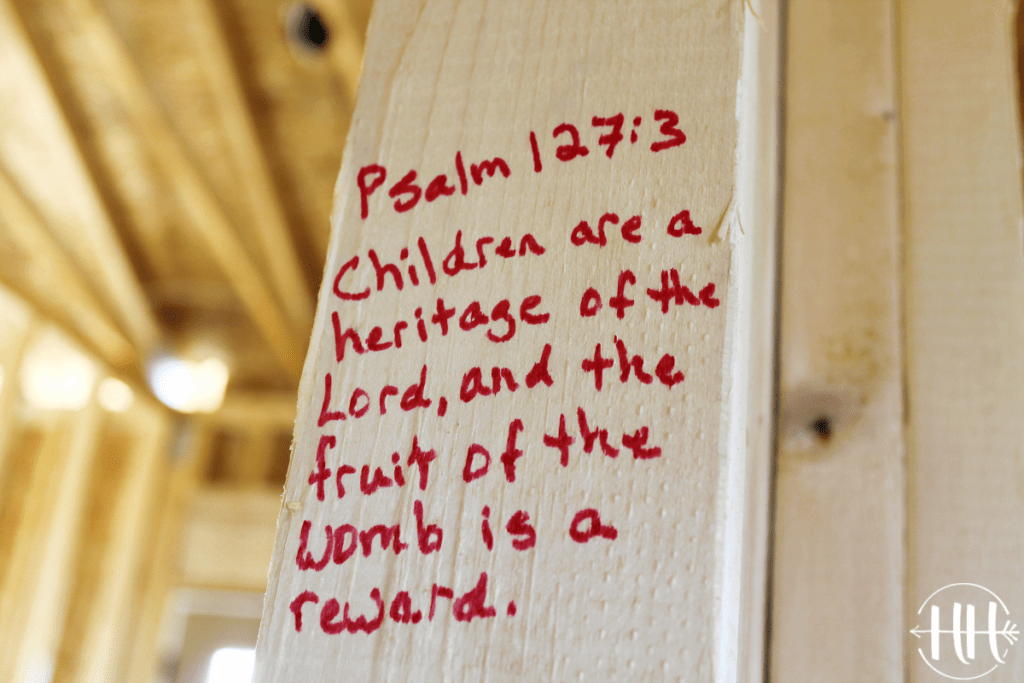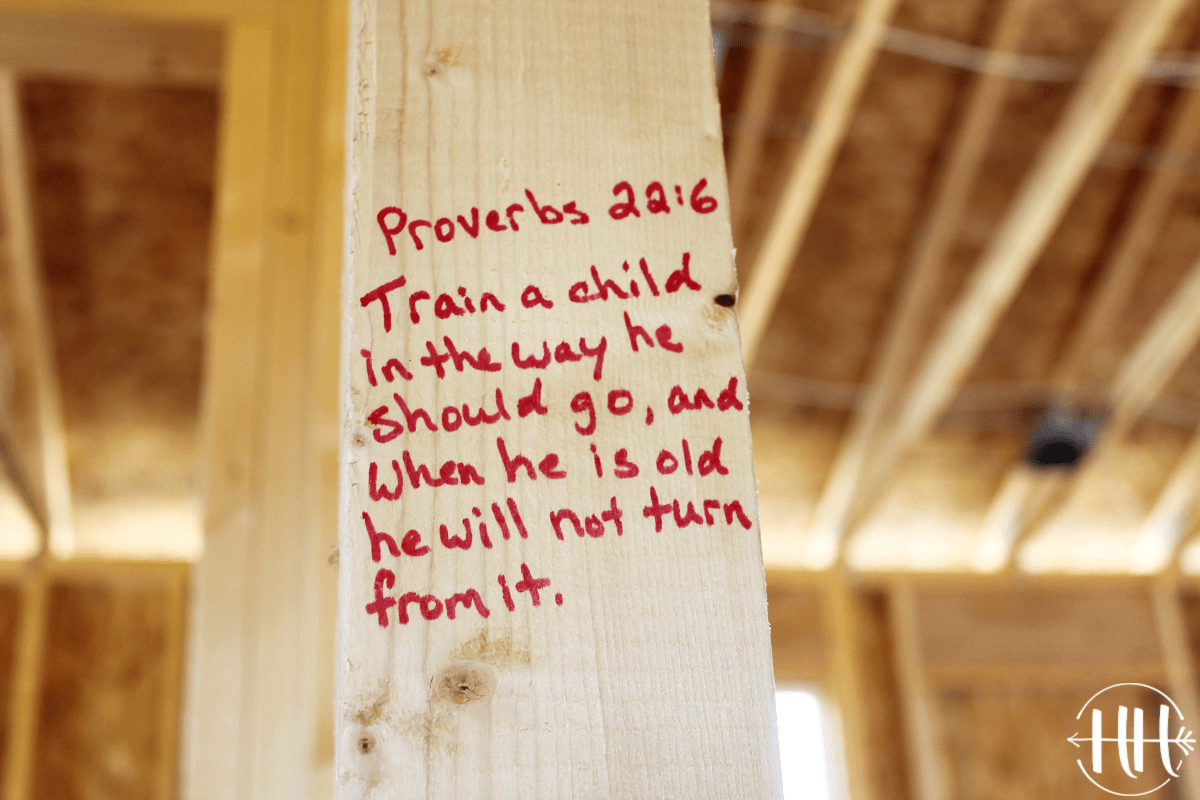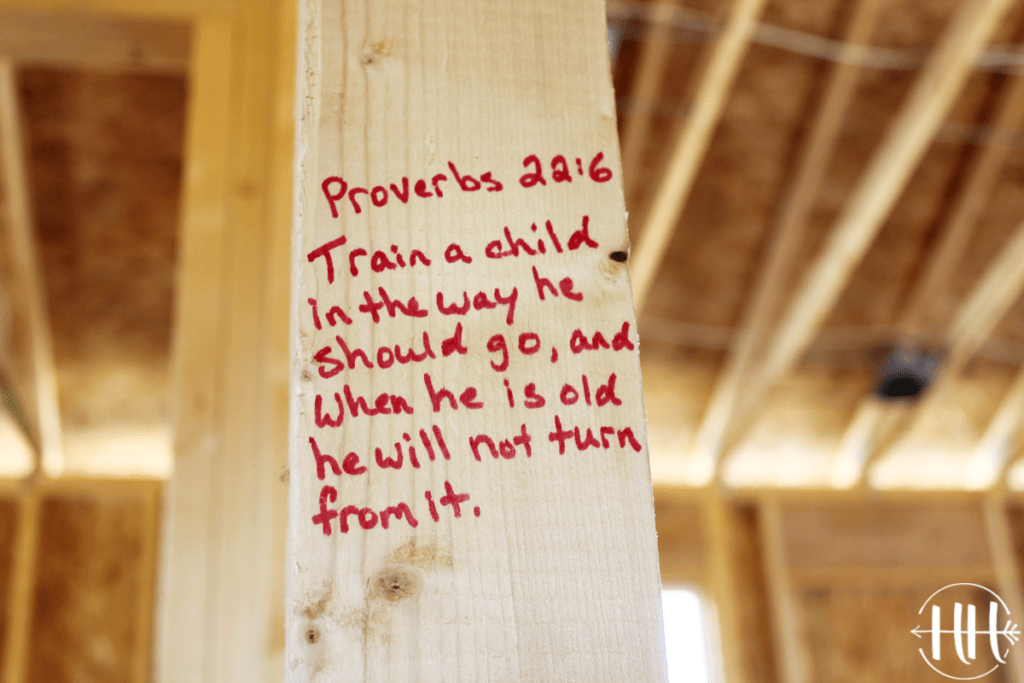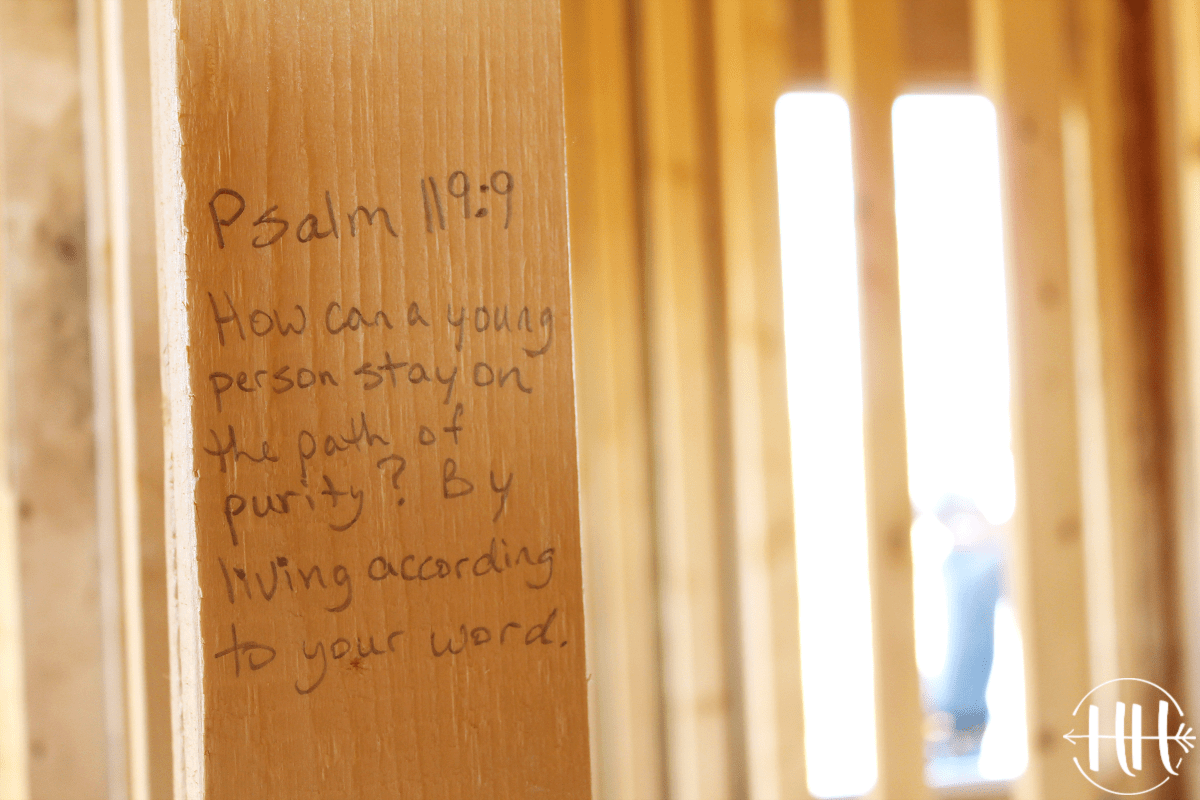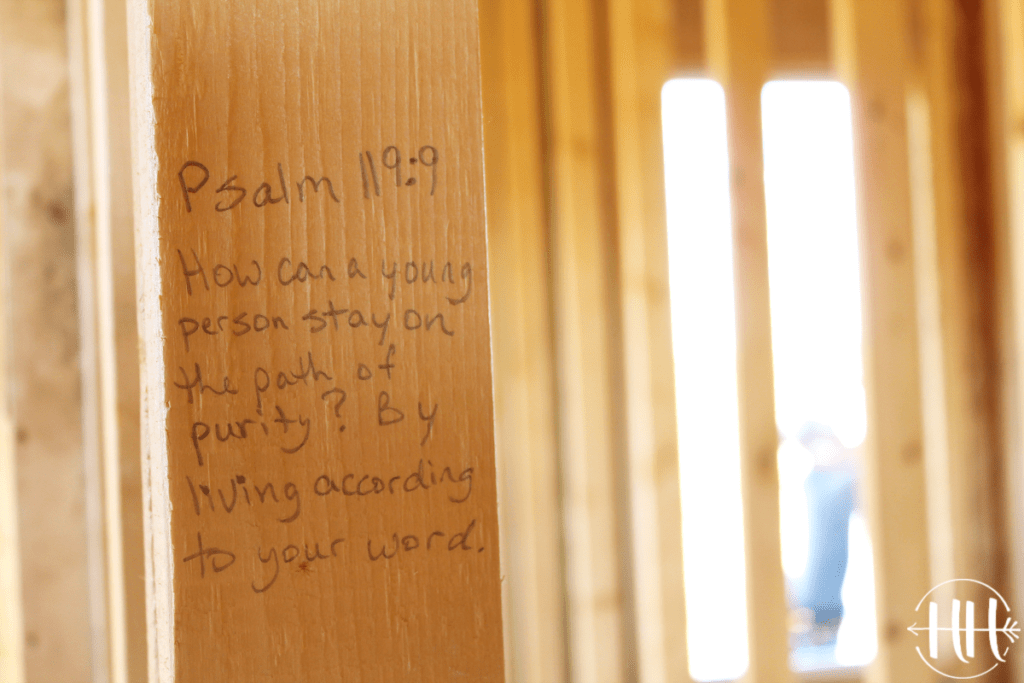 These next verses are extra special to me because Talia (age 8) and Brady (age 7) wrote them in their soon-to-be rooms.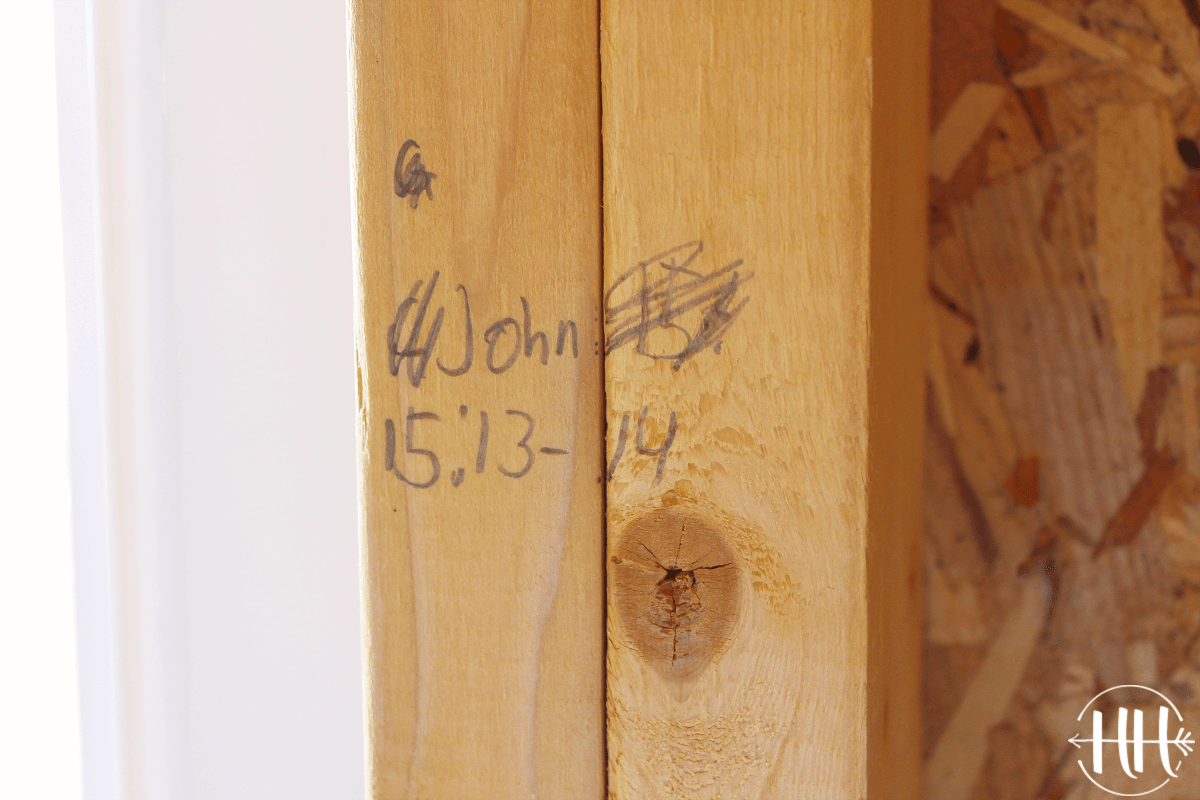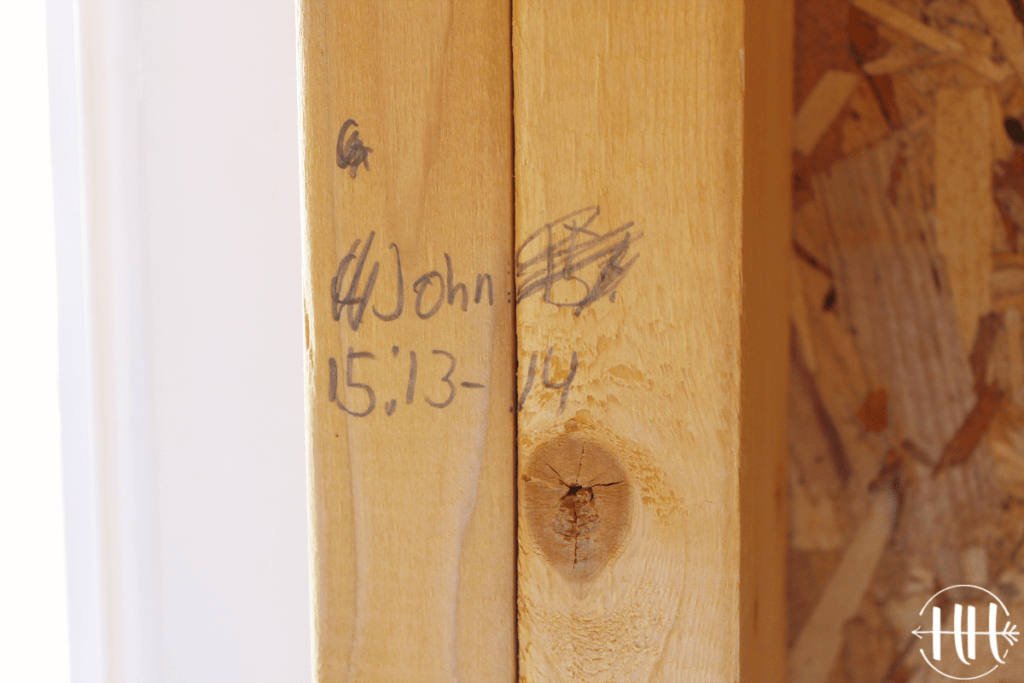 Greater love has no one than this: to lay down one's life for one's friends. You are my friends if you do what I command. John 15:13-14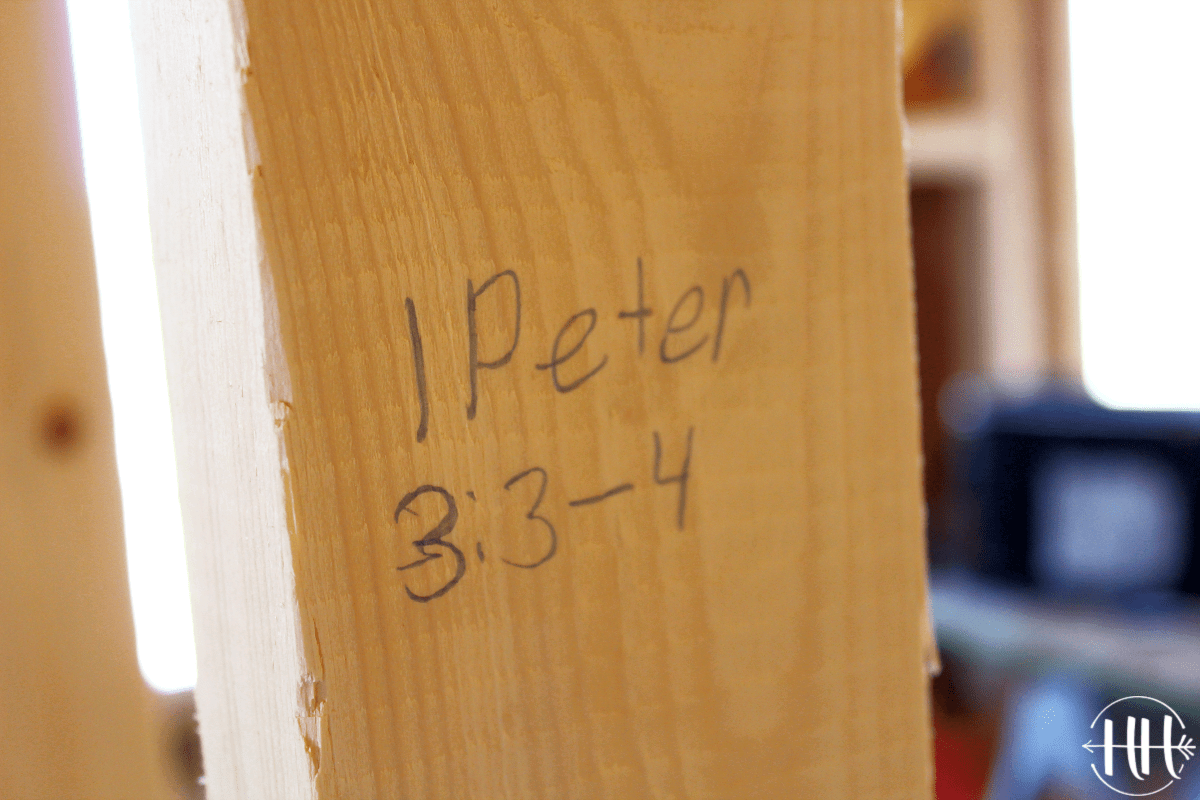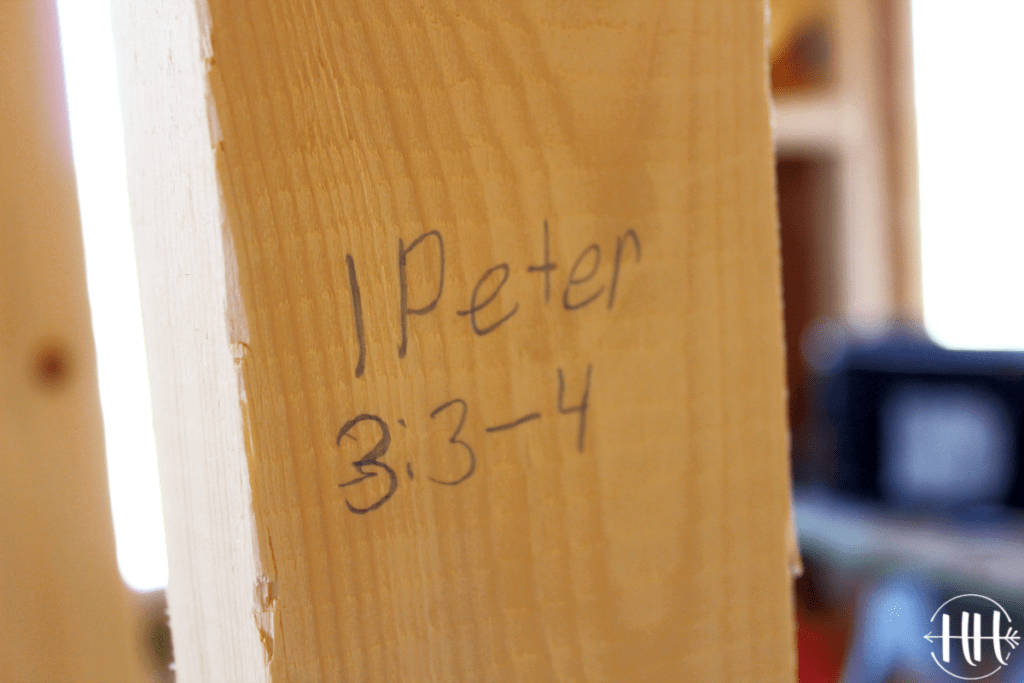 Your beauty should not come from outward adornment, such as elaborate hairstyles and the wearing of gold jewelry or fine clothes. Rather, it should be that of your inner self, the unfading beauty of a gentle and quiet spirit, which is of great worth in God's sight. 1 Peter 3:3-4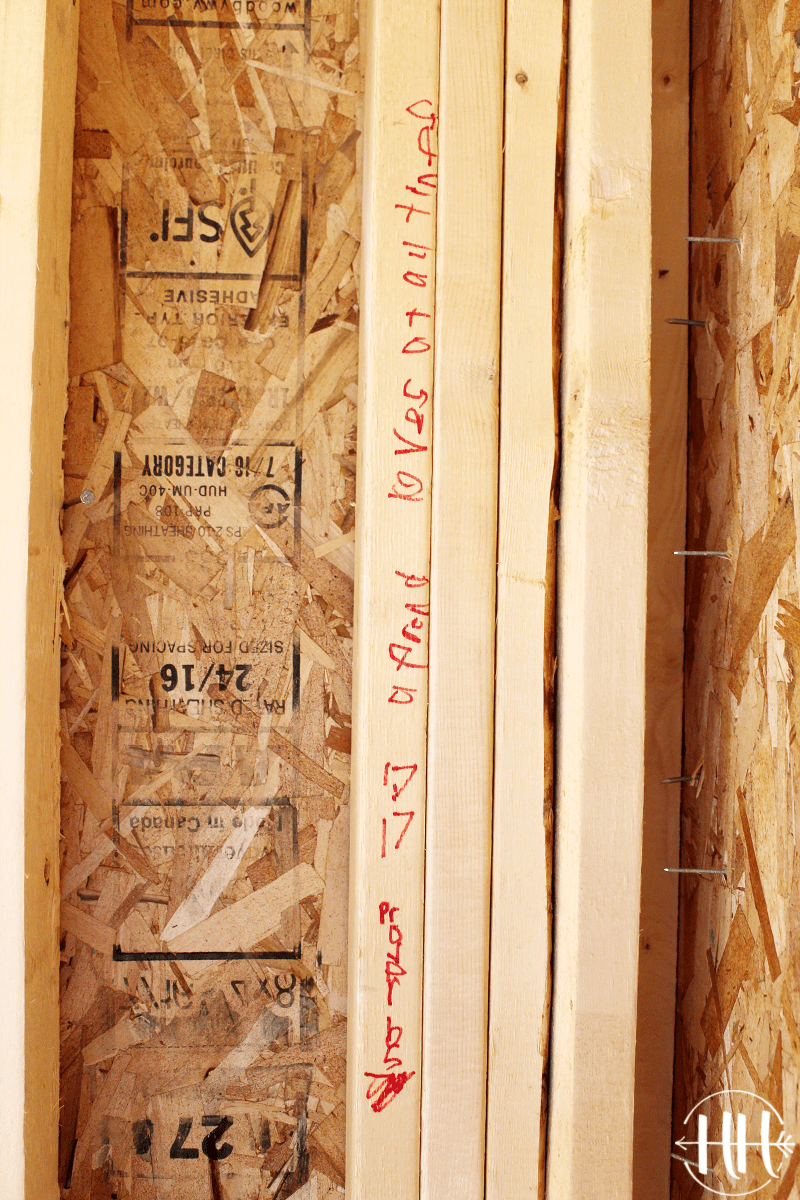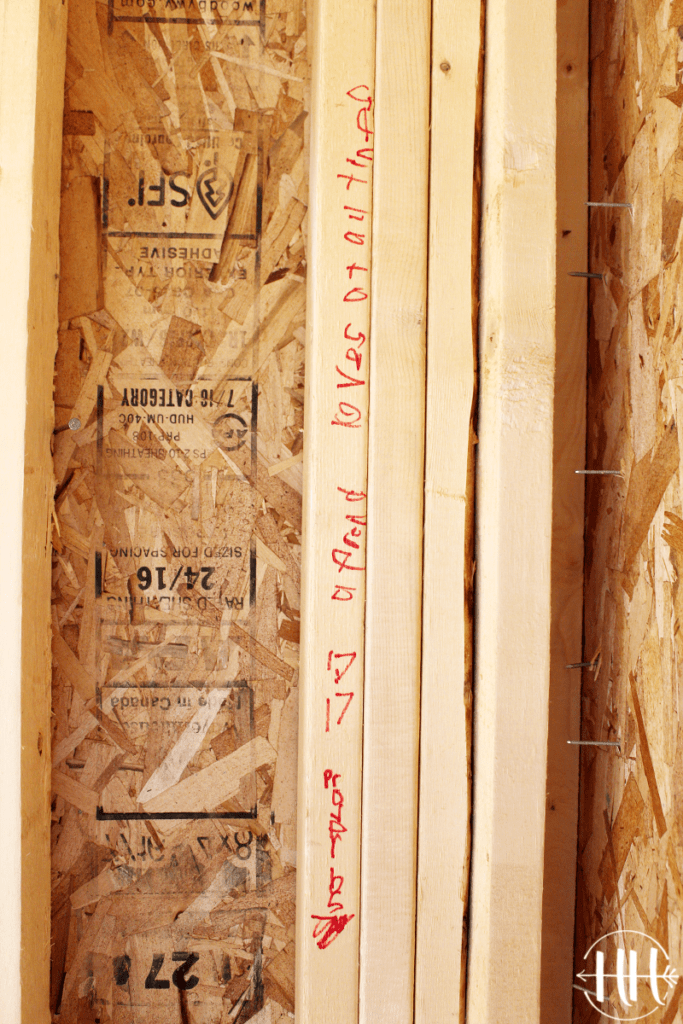 A friend loves at all times, and a brother is born for a time of adversity. Proverbs 17:17
Thank you Bible.com for these Bible references and making it so easy to be in God's Word. I use this awesome Bible app on my phone and love their Bible study plans.
Did I use any of your favorite verses in this post, Bible Verses for a New Home? If so, let me know which ones or share any that I missed. 🙂