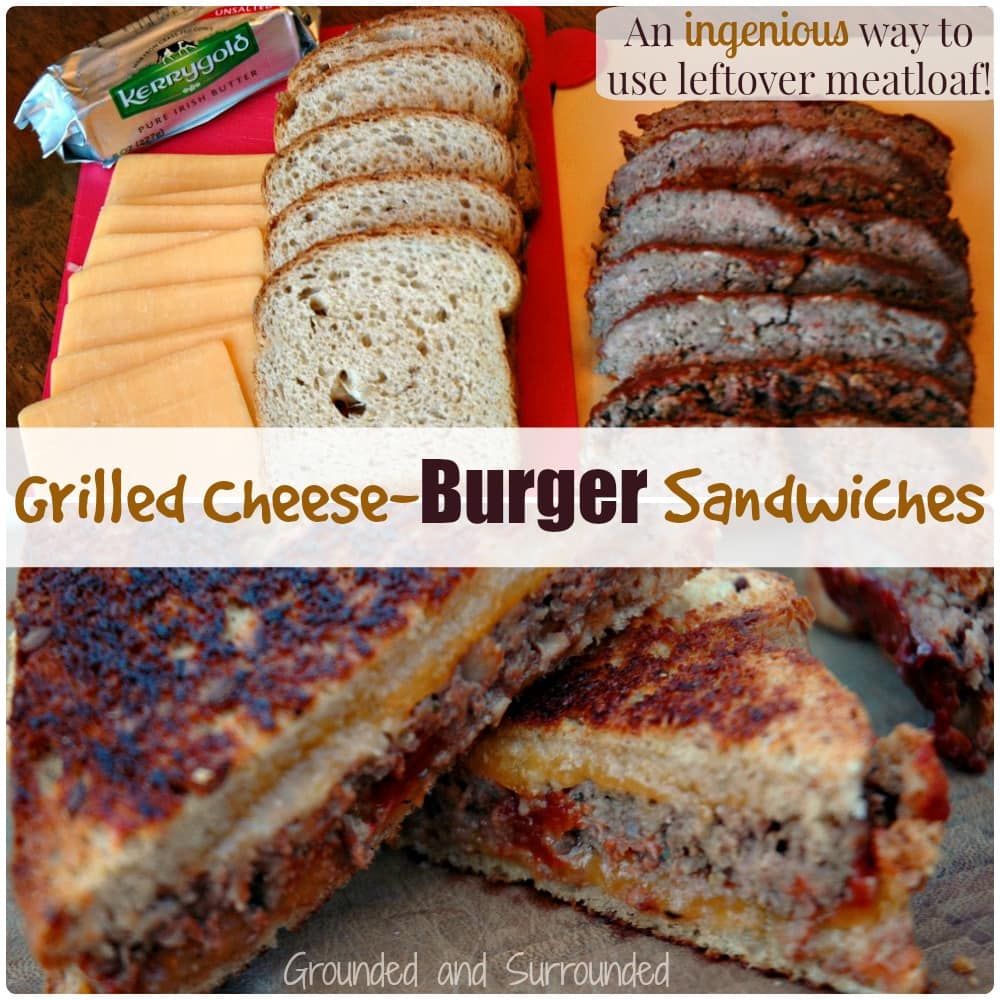 I am so excited to be sharing this recipe with you all!
This is Sarah's creation and when she told me about it over the phone my mouth was watering.
When I saw the actual photos, I was drooling. Ha! Needless to say, I knew this recipe needed to be shared with the world!
I have decided that the Grilled Cheese Burger Sandwich is the most ingenious way to use up leftover meatloaf.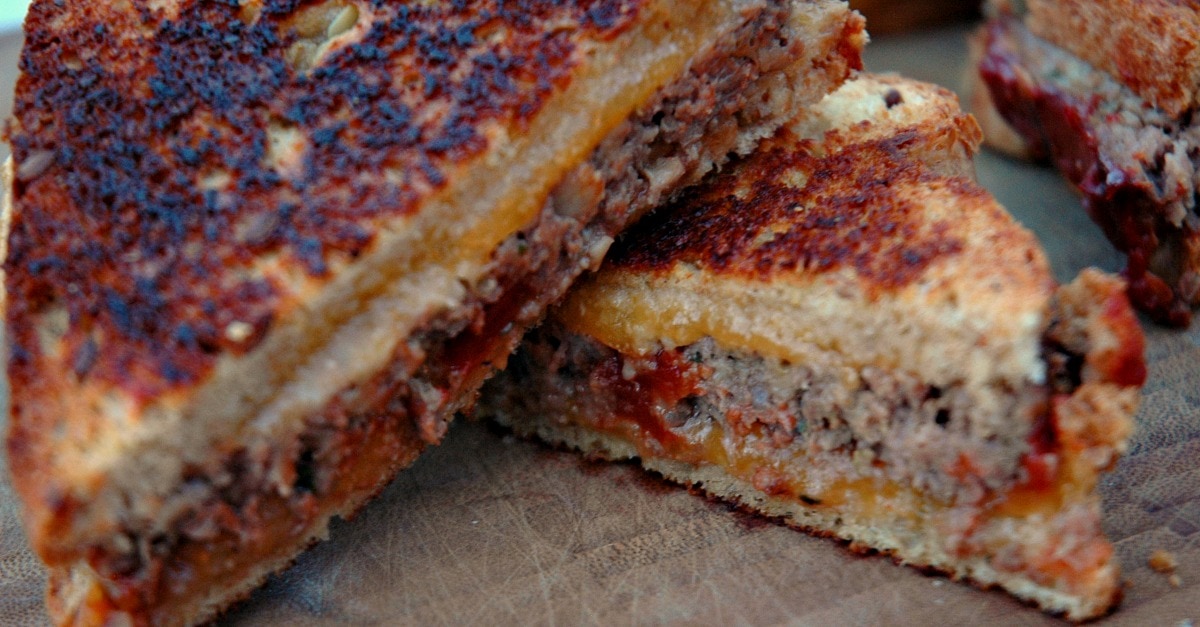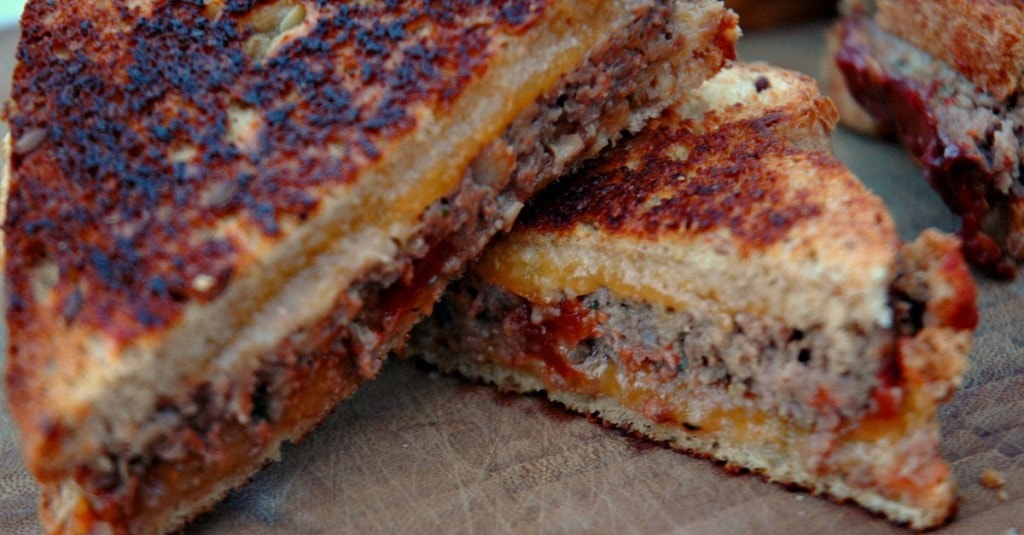 I know it seems a little strange to add a slice of meatloaf to your grilled cheese sandwich, but you trust me right?
Would I ever steer you in the wrong food direction? Of course not. You will love this recipe, I'm sure of it!
If you don't already have a trusted meatloaf recipe, give this one this meatloaf recipe on HappiHomemade a try. It's filled with whole foods such as zucchini, ground flax seed, and oatmeal.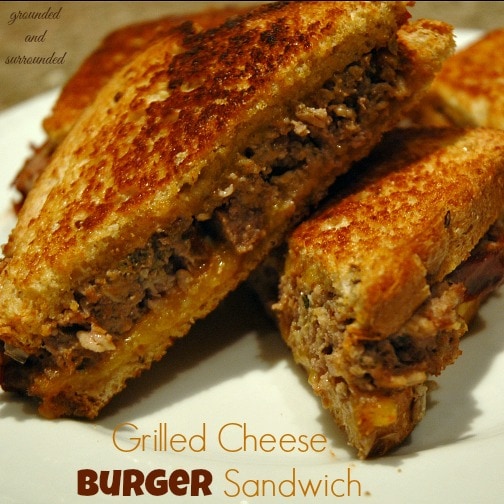 Isn't it fun to make leftovers into a completely new meal for your family?
Especially, when it is a meal that no one is expecting! Of course, you could make the claim that this is just a glorified cheeseburger, but please don't.
Ingredients Needed:
Sliced Bread
Butter
Cheese
Leftover meatloaf
We think we are incredibly clever and this leftover Grilled Cheese Burger Sandwich is so moist, flavor-packed, and delicious that once you try it you probably won't be able to enjoy a boring old cheeseburger again!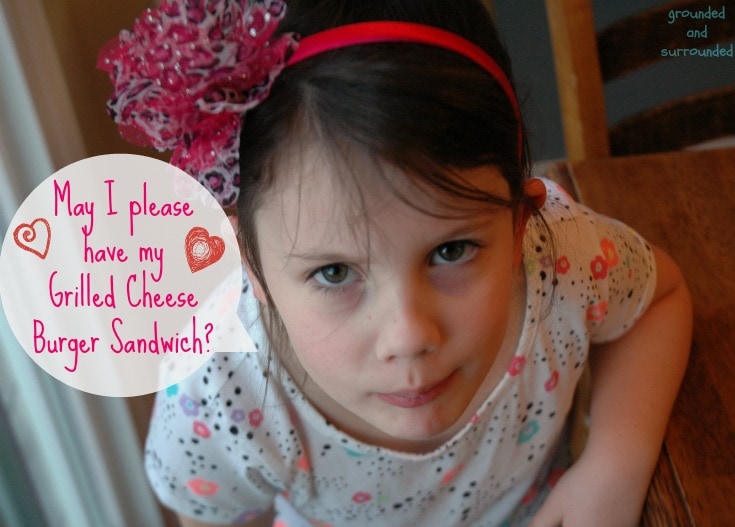 Another great trait of this grilled sandwich is it is completely kid-friendly! You can make it even more fun for them to eat by asking them how they would like it cut- hot dog, hamburger, triangles, or fingers.
It is amazing to me how much of a difference this makes when I am offering my kiddos a new meal. I think they are more invested in the end product the more decisions they are able to make while preparing it!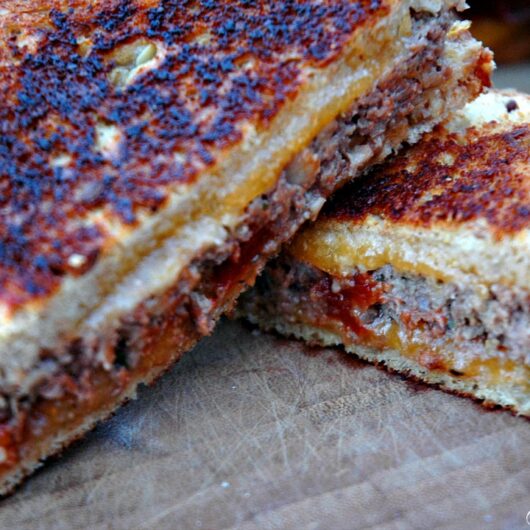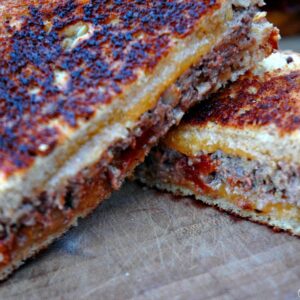 Print Recipe
Grilled Cheese Burger Sandwiches
What do you do with leftover meatloaf? Want to roll it over into something completely new? Well we have the recipe for you! This moist, flavor-packed, and hearty meal will leave you speechless and wondering why you had never thought of this yourself!
Ingredients
sliced bread

butter

cheese, sliced

leftover meatloaf, sliced and brought to room temperature
Instructions
Round up your ingredients. Heat your pan on the stove top to low-medium heat. *Optional: Preheat your oven to 400F.

Butter one side of your bread slices. Put buttered side down on your pan. Add a slice of cheese, meatloaf, another slice of cheese and another buttered slice of bread to finish the sandwich.

Cook until the bread is browned and cheese is slightly melted. *Optional: You can finish off the sandwiches in a preheated oven for about 5 minutes to assure the sandwich has been heated through. Depending on the thickness of your sandwich this may not be needed.
Notes
If you are gluten-free as Sarah is, she suggests you eat this as an open-faced sandwich. Use one piece of bread and after the bread has browned on the stove top put it in the oven and broil on high to melt the cheese on top.