Is anyone else too lazy some weeks to make a new breakfast every.single.morning. or is it just me?
That is why this Easy Berry Baked Oatmeal is the perfect meal prep recipe!
Plus it's allergen friendly being gluten free and dairy free too!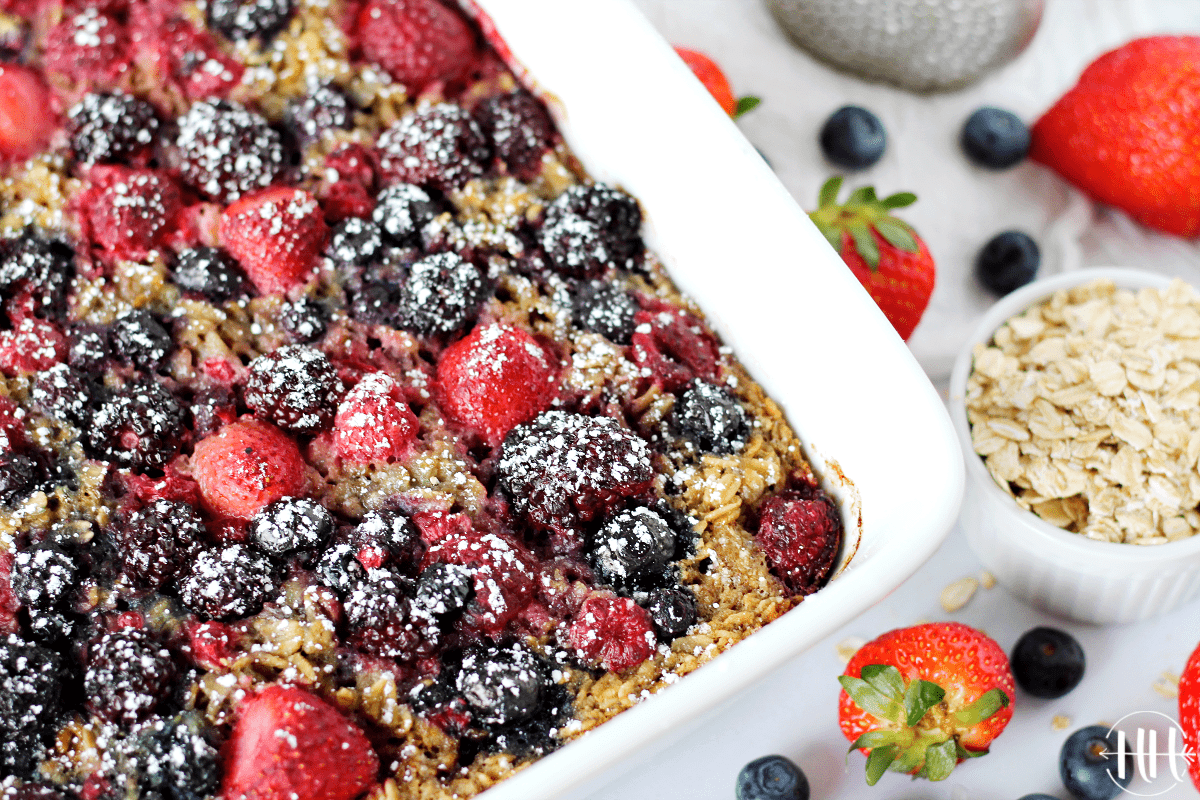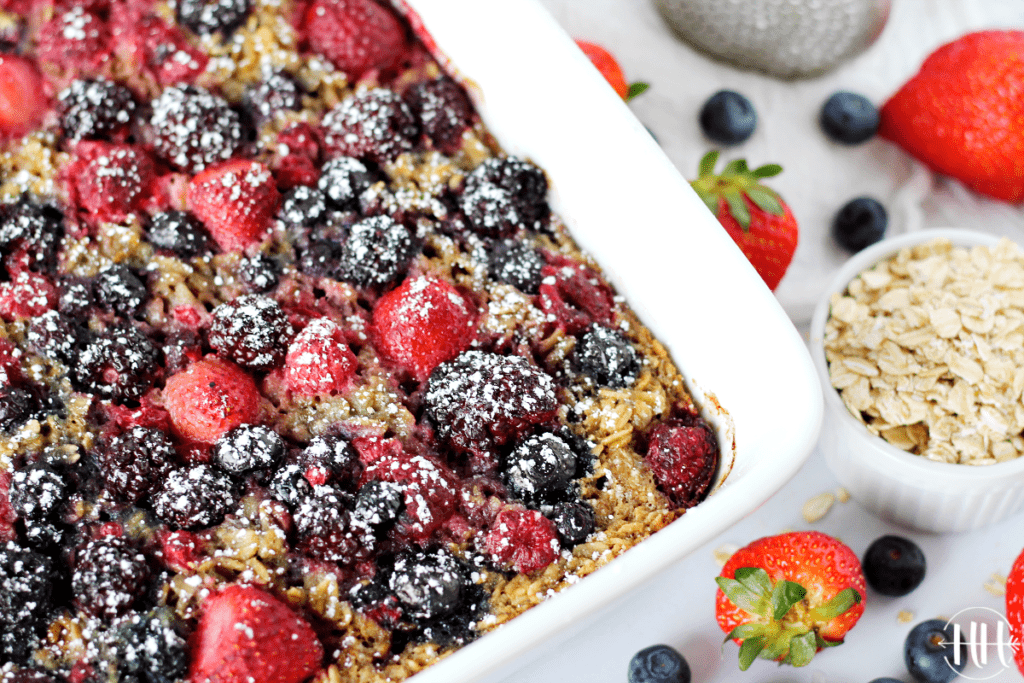 Not only is this baked oatmeal easy to prepare, super duper healthy, but it feeds you ALL week.
Just bake, eat, cool, reheat, eat, reheat, eat. Okay you get the picture. 😉
Plain unsweetened almond milk, coconut sugar, and old fashioned rolled oats allow this baked beauty to be free from gluten, dairy, and refined sugar.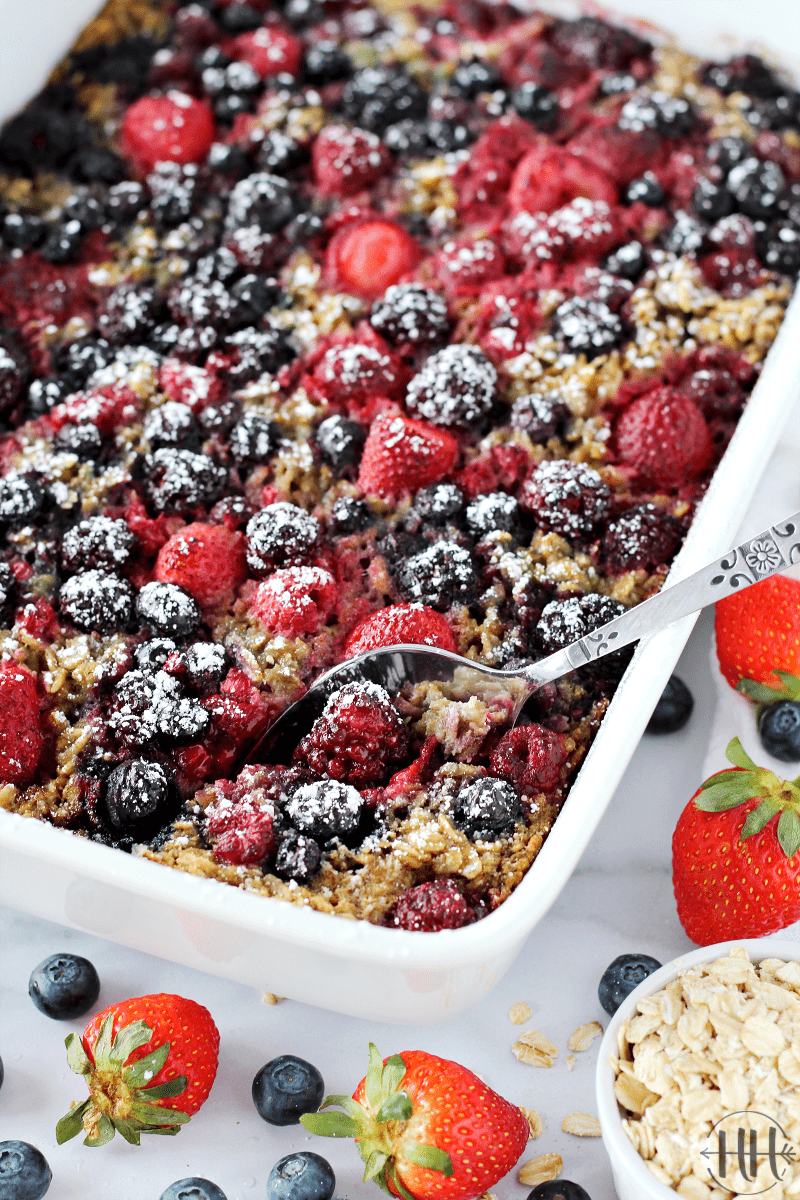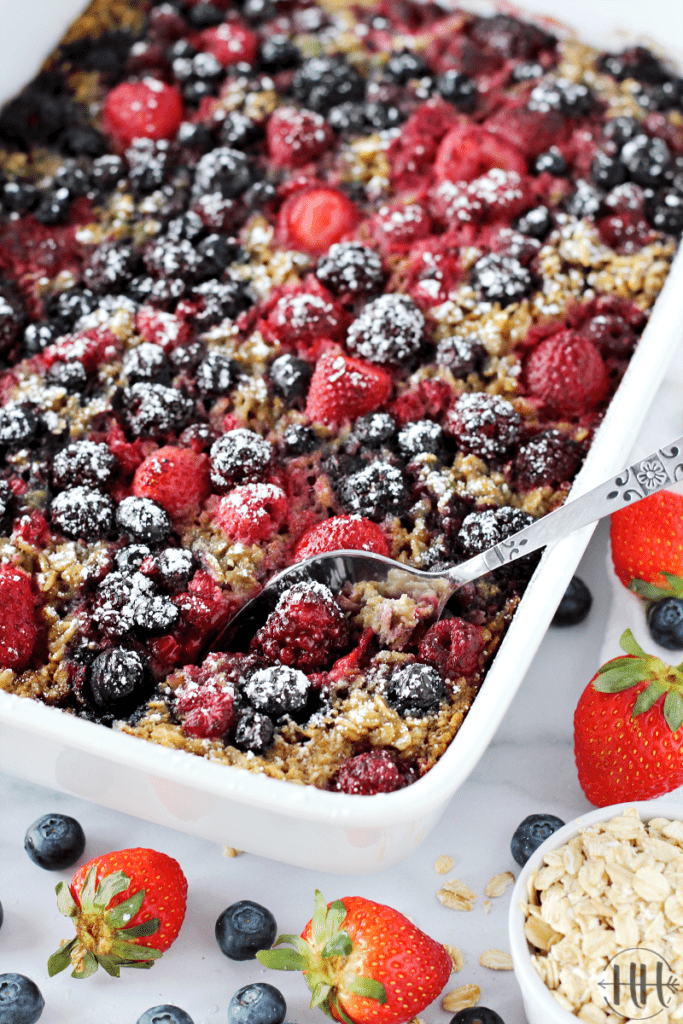 And get this, a 16 oz bag of frozen mixed berries is all you need to add to the oatmeal mixture to really make these oats pop.
You can use fresh berries if you have them, but the frozen bag of blueberries, strawberries, and raspberries is something most of us have in the freezer even when it isn't berry season.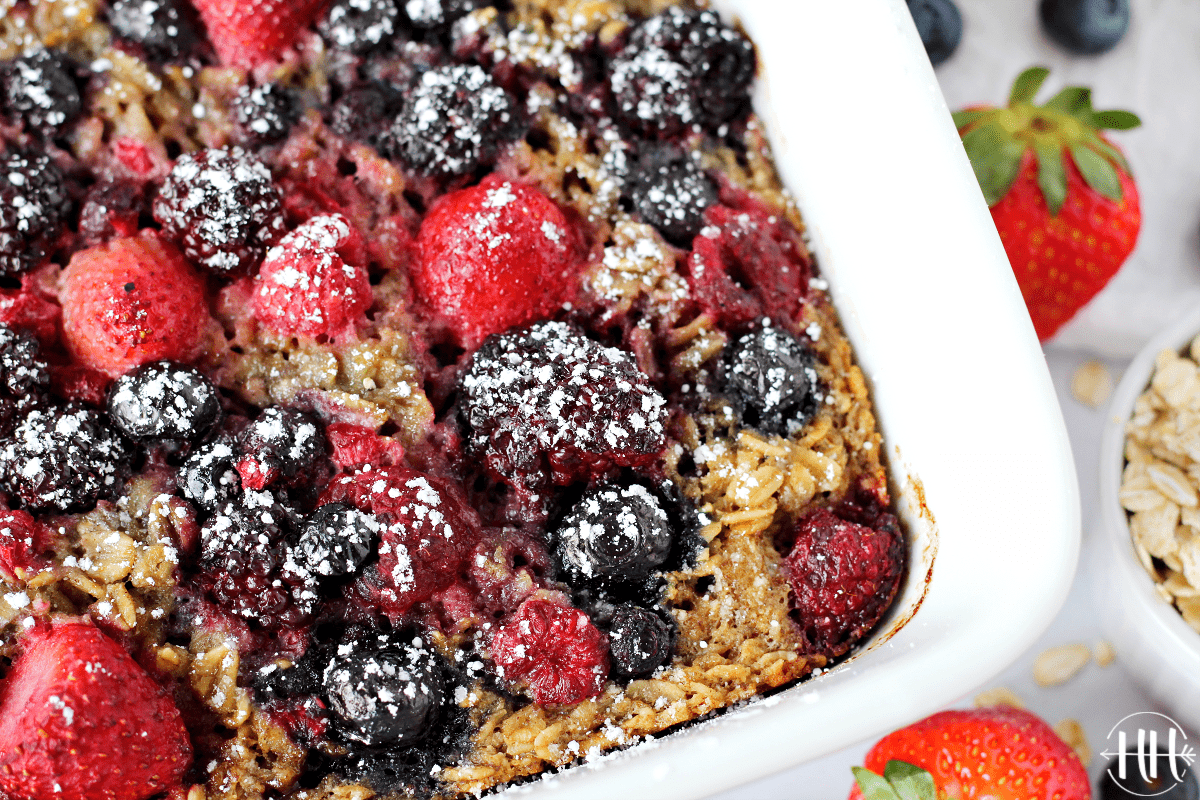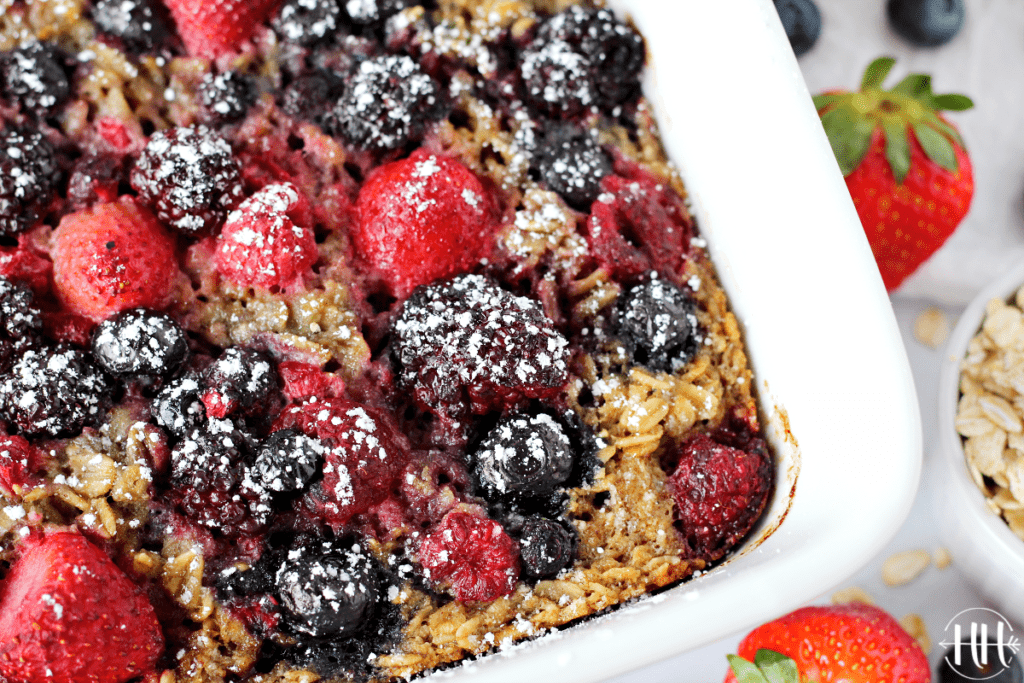 I also simplified this dairy free oatmeal recipe to only use 1 large bowl, a 9×13 pan, and a whisk.
Boom, done.
Did I also mention I am a lazy dishwasher? Haha! The less dishes and clean up the better, if you ask me. 😉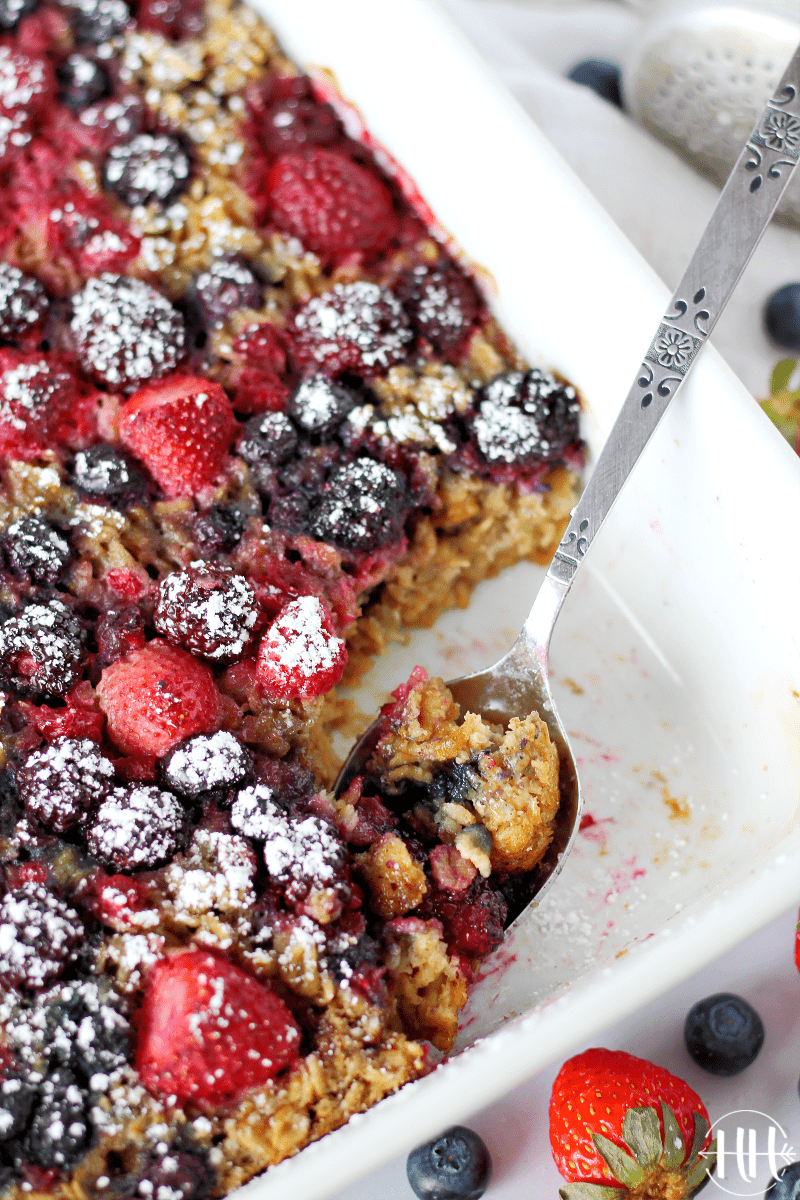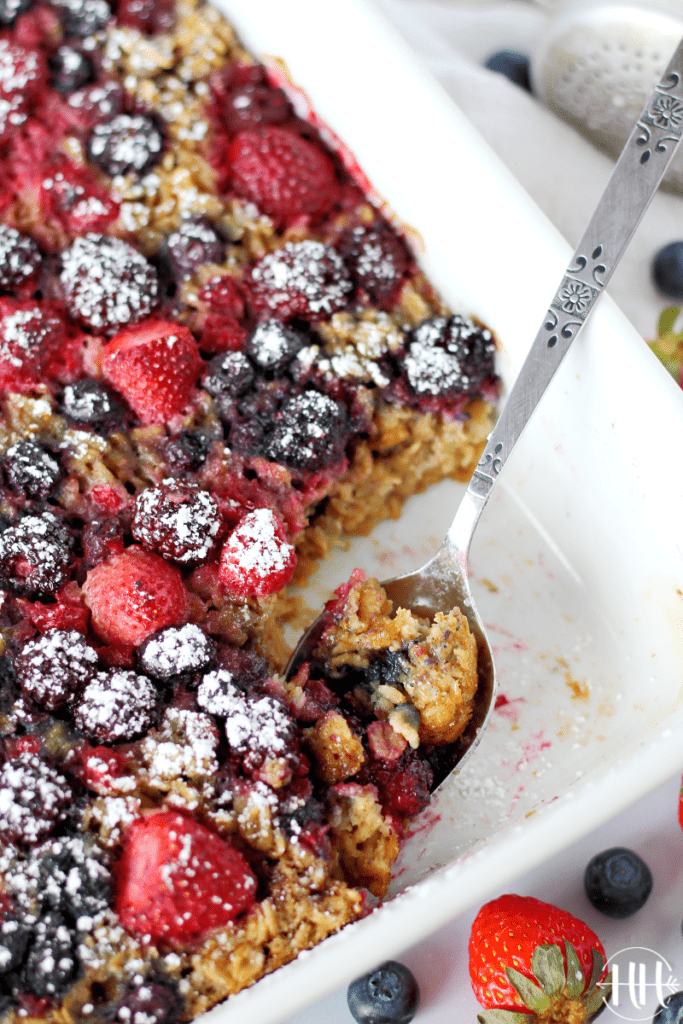 You can even add a few scoops of collagen to bump up the protein and health benefits of this gluten free dish! I usually have my collagen in my coffee each day, but it's a great addition to baked goods too. 🙂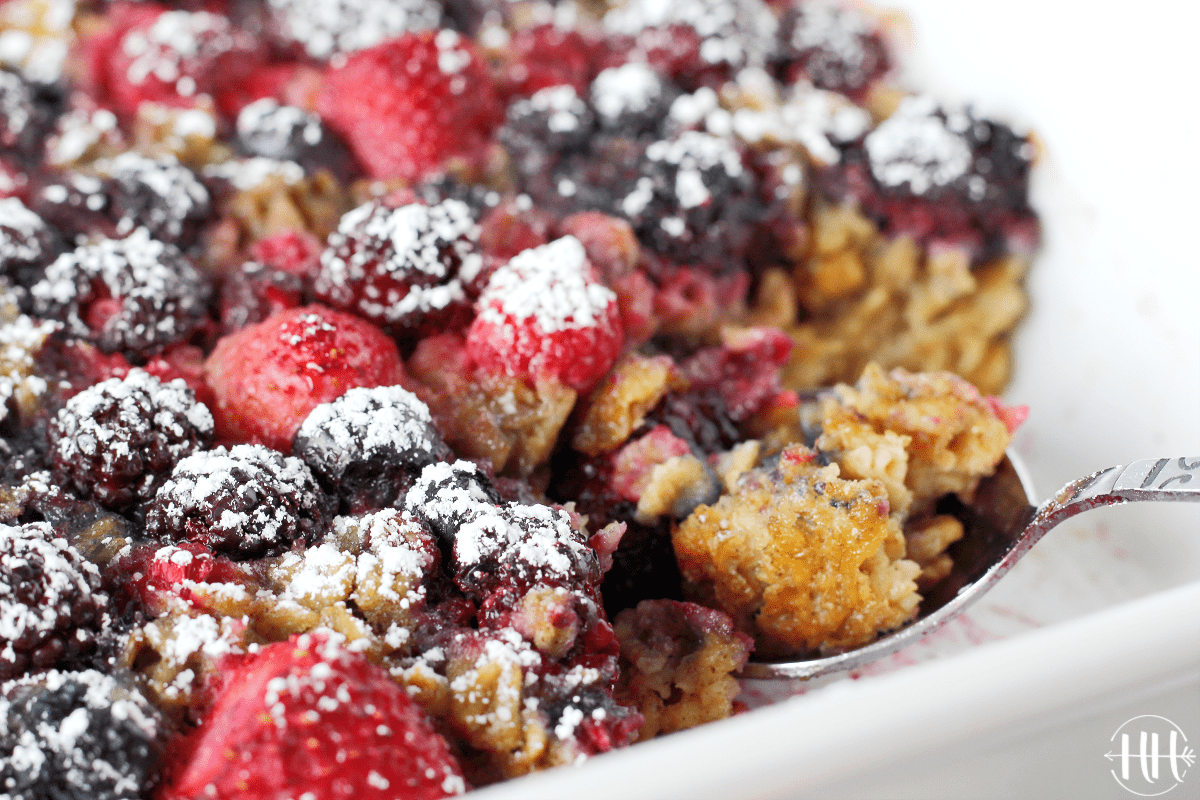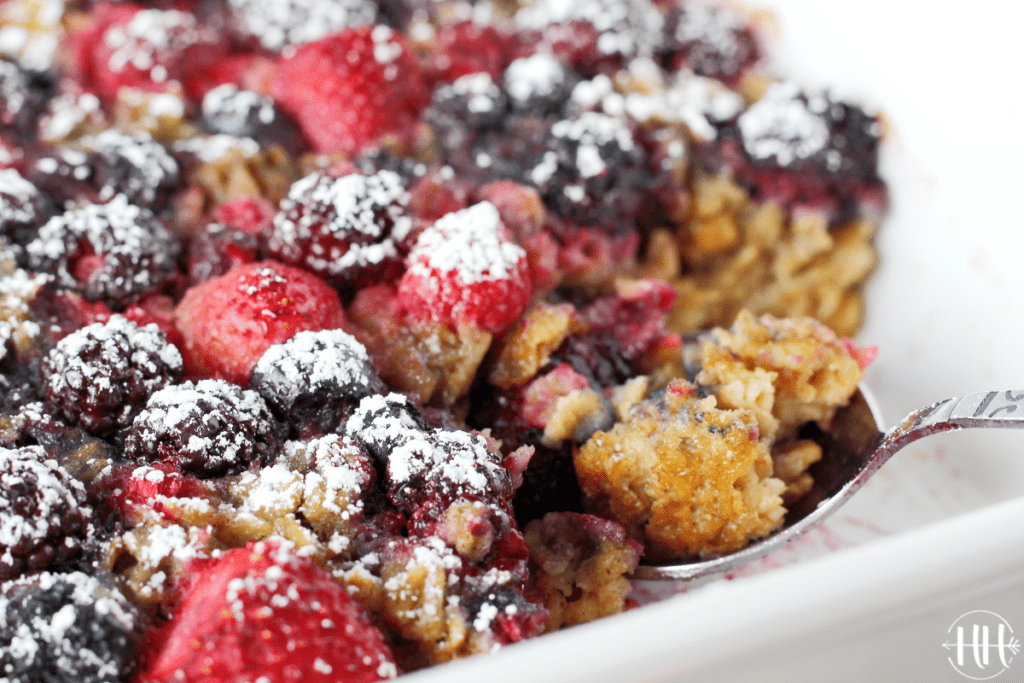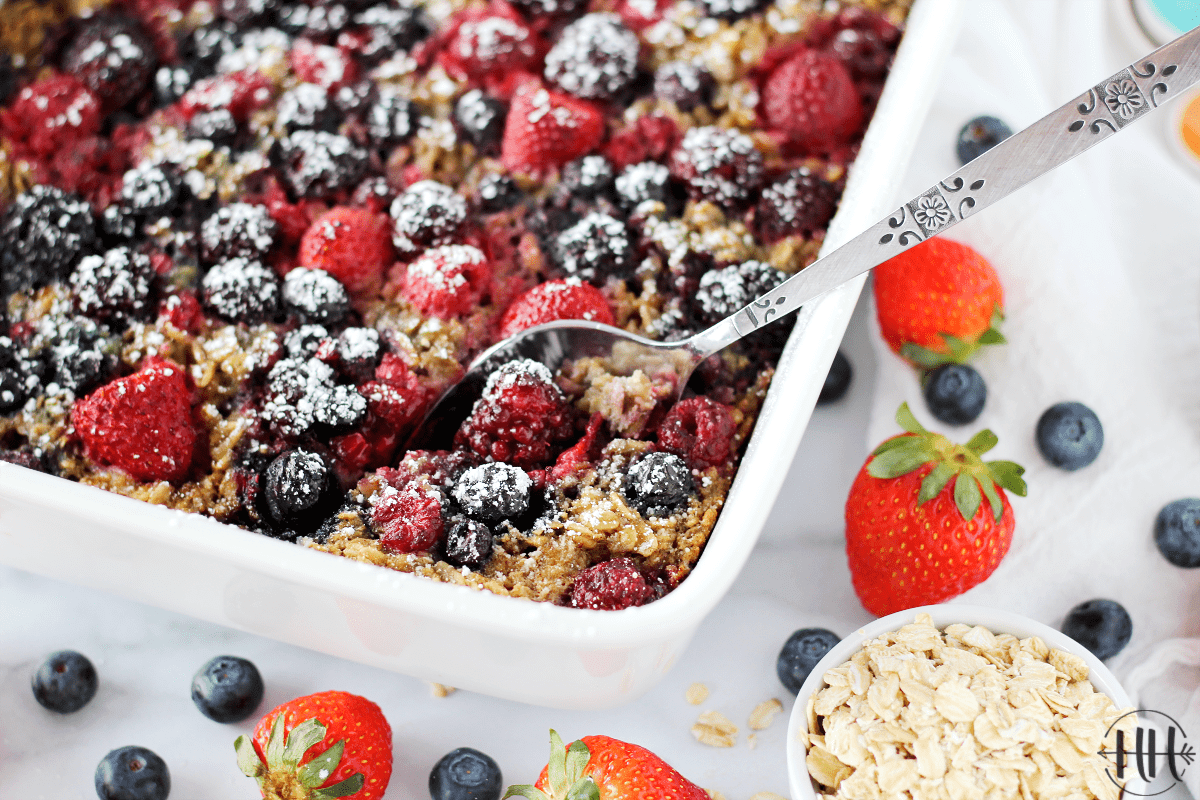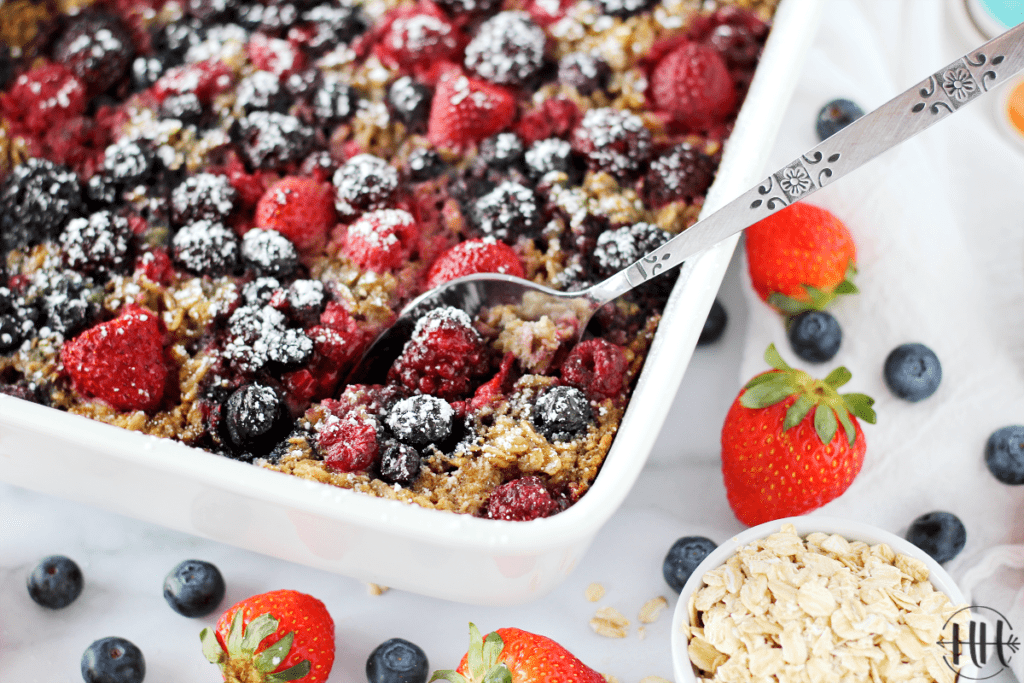 Okay, let's get to baking and eating this Easy Berry Baked Oatmeal. I'm hungry!
…No surprise there. 😉