Do you struggle with making healthy lunch choices?
Do you work outside of the home? Or at home?
No matter where you are at lunch time, I feel ya. These Greek Mason Jar Salads will solve all of our problems!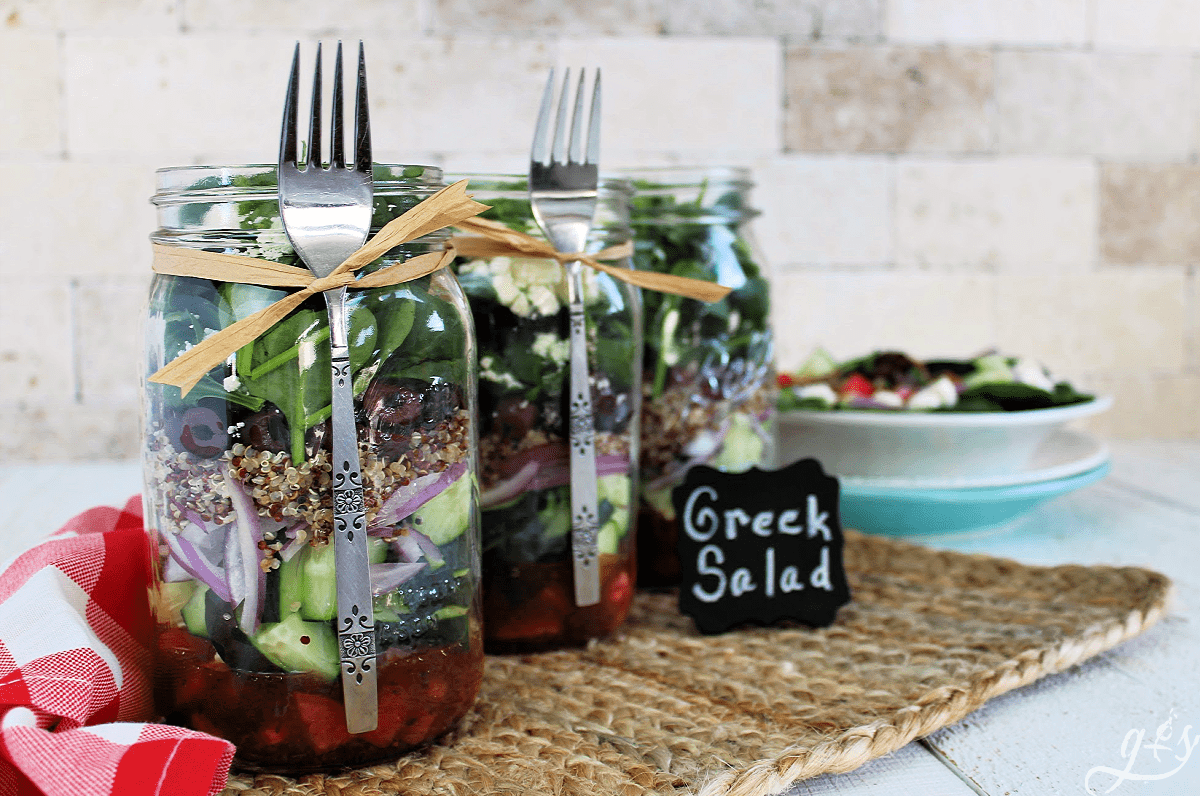 If there are not leftovers in the fridge, I literally stare into that appliance blankly for what seems like minutes. I think I am trying to wish leftovers into existence. Ha!
How can I possibly be expected to actually prepare lunch.
Like, I just want to heat something up in the microwave and call it good. 😉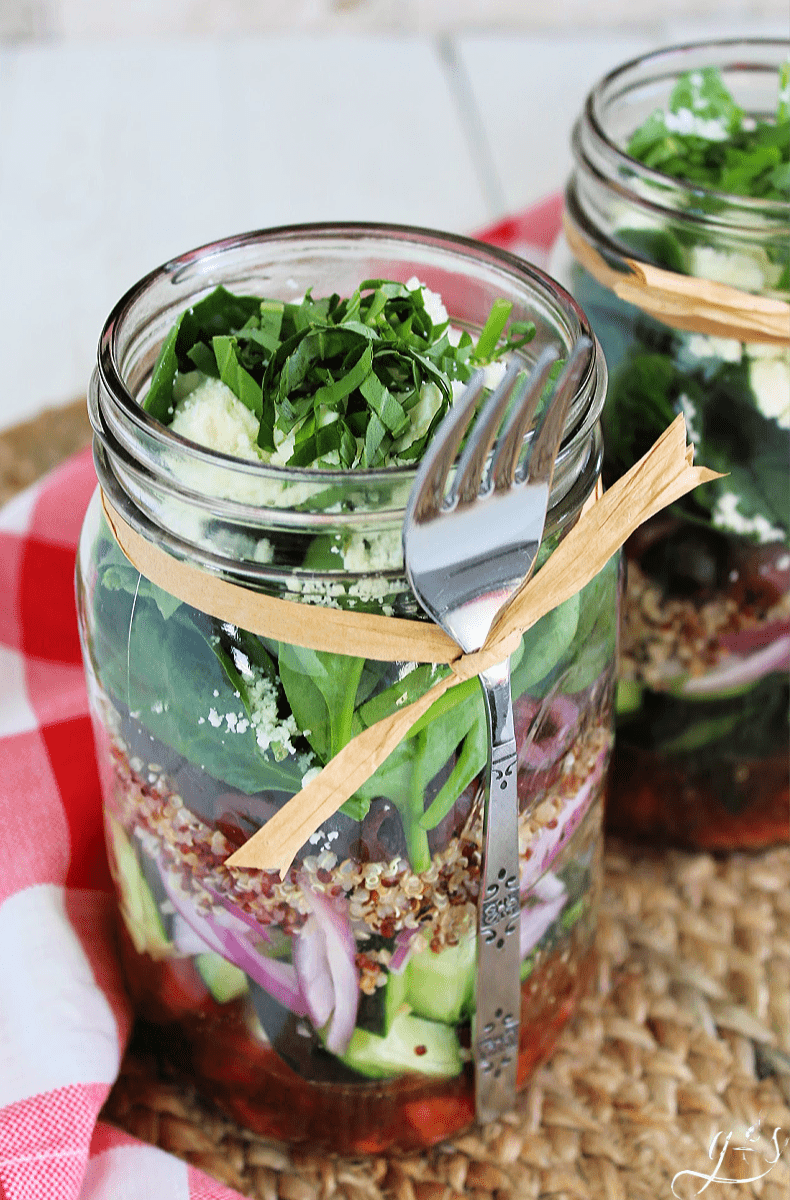 However, there is a solution.
Greek Mason Jar Salads.
Yep, prep once and you will have lunch covered ALL week. Now I have your attention, don't I? 🙂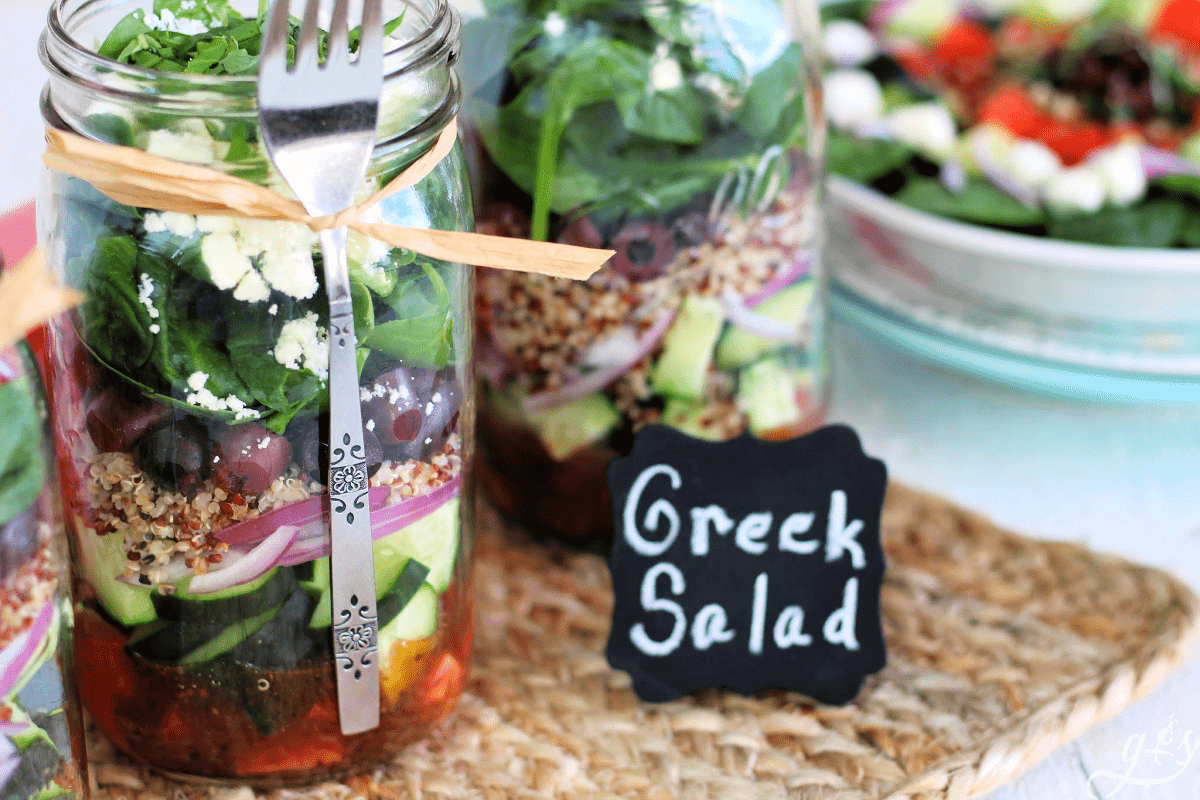 No more fast food or pints of ice cream for lunch.
…Yes, I have really eaten ice cream for lunch. I was desperate. Bahaha!
Greek Mason Jar Salads Ingredients:
14 oz bottle of balsamic vinaigrette
4 Roma tomatoes
2 large cucumbers
1 small red onion
2 1/2 cups cooked quinoa
9 oz jar Kalamata olives
6 oz bag of baby spinach
5 oz container crumbled feta cheese
5 large basil leaves
5 wide-mouth quart (32 oz) Mason jars with lids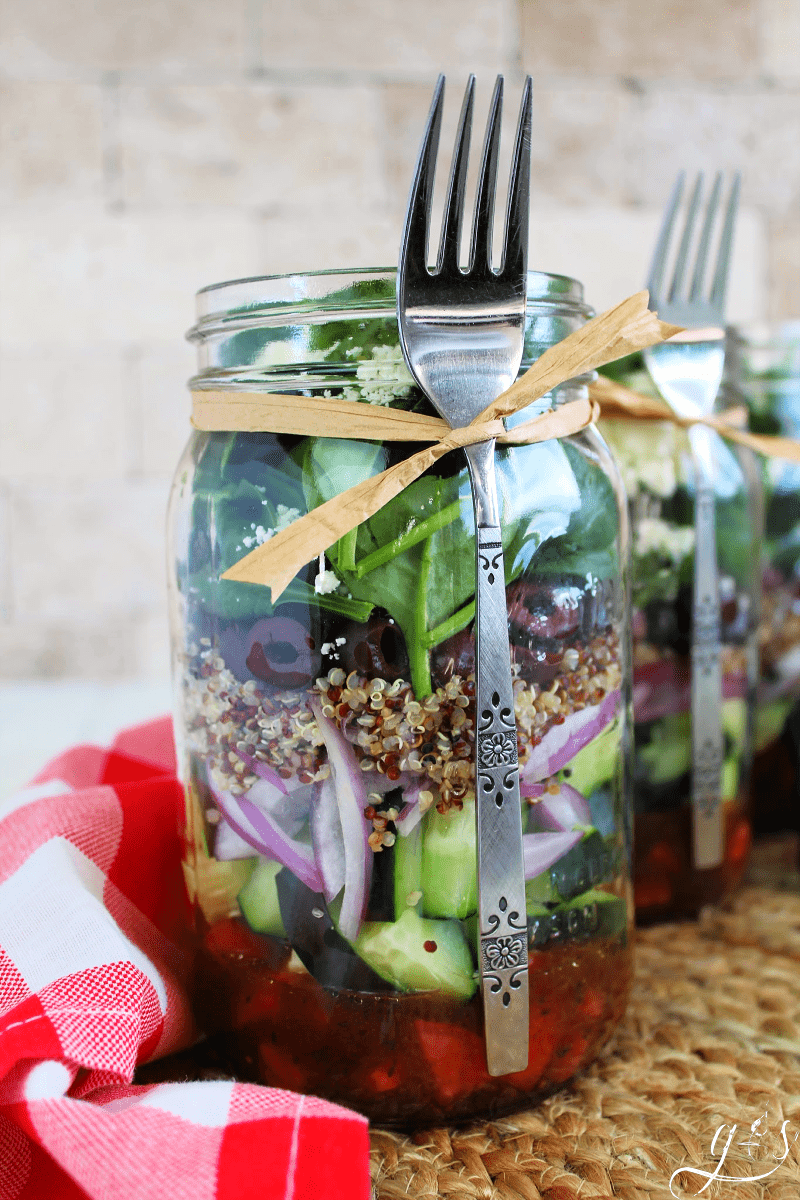 I know what you are thinking, "Won't the ingredients be soggy by the end of the week?" Nope!
The salads taste just as great on Friday as it does on Monday. Honest!
These Greek Salad Mason Jar Salads are vegetarian with quinoa as the protein, but you can easily add any grain or protein you desire. My original Skinny Greek Salad incorporates diced chicken.
Even hard-boiled eggs are a great option if you aren't vegetarian.
I chose quinoa for these jars because quinoa is hearty, a complete protein, and a whole-grain carbohydrate. It pairs well with the flavors of this salad and is satisfying thanks to it's nutritional attributes.
Quinoa is also gluten-free!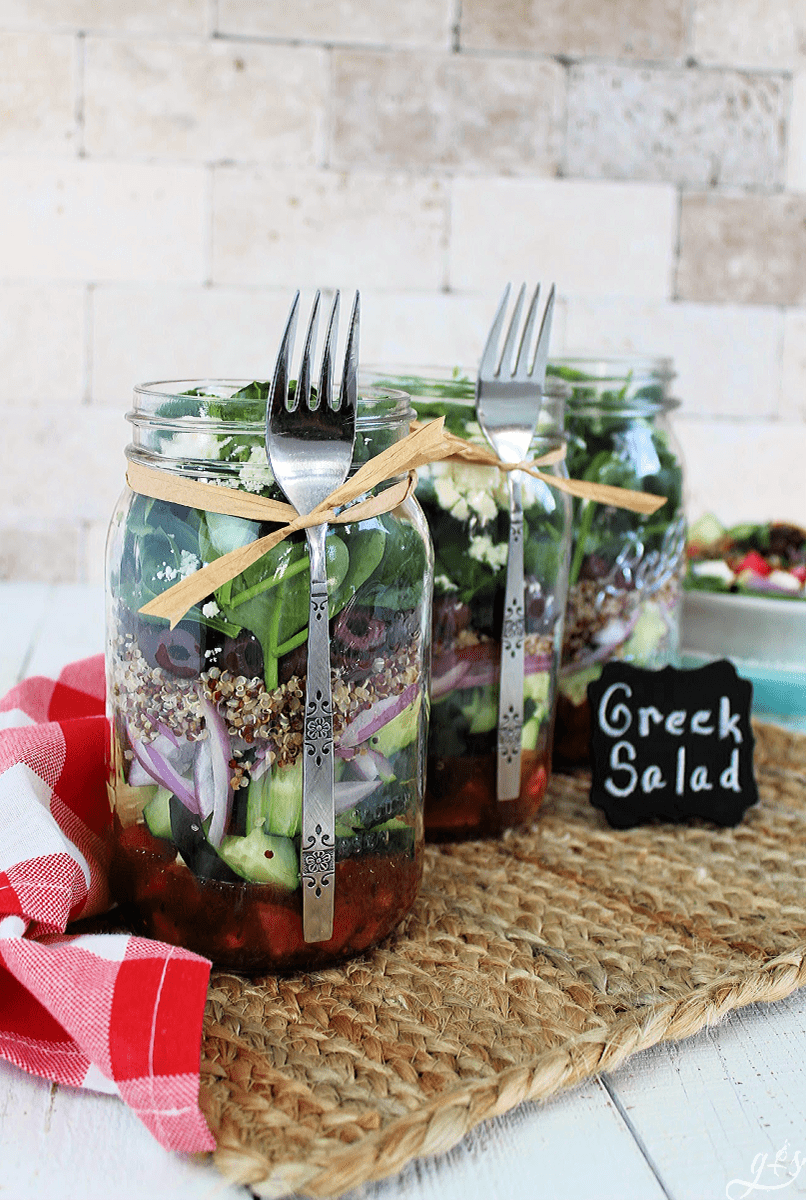 Typically, Greek salads are dressed with extra virgin olive oil and balsamic vinegar. I chose a store-bought balsamic vinaigrette to use in this salad.
1/4 cup seems to be the perfect amount for me to feel like the entire salad is coated, but if you already know you prefer less dressing on salads start with 2 Tbsp in the bottom of your jars.
Let's get you this simple and healthy recipe. Happy Lunching!