Raise your hand if you can eat the same delicious recipe on repeat?
This Chinese Chicken Slaw Salad is the recipe for you.
You will literally be dreaming about it day after day!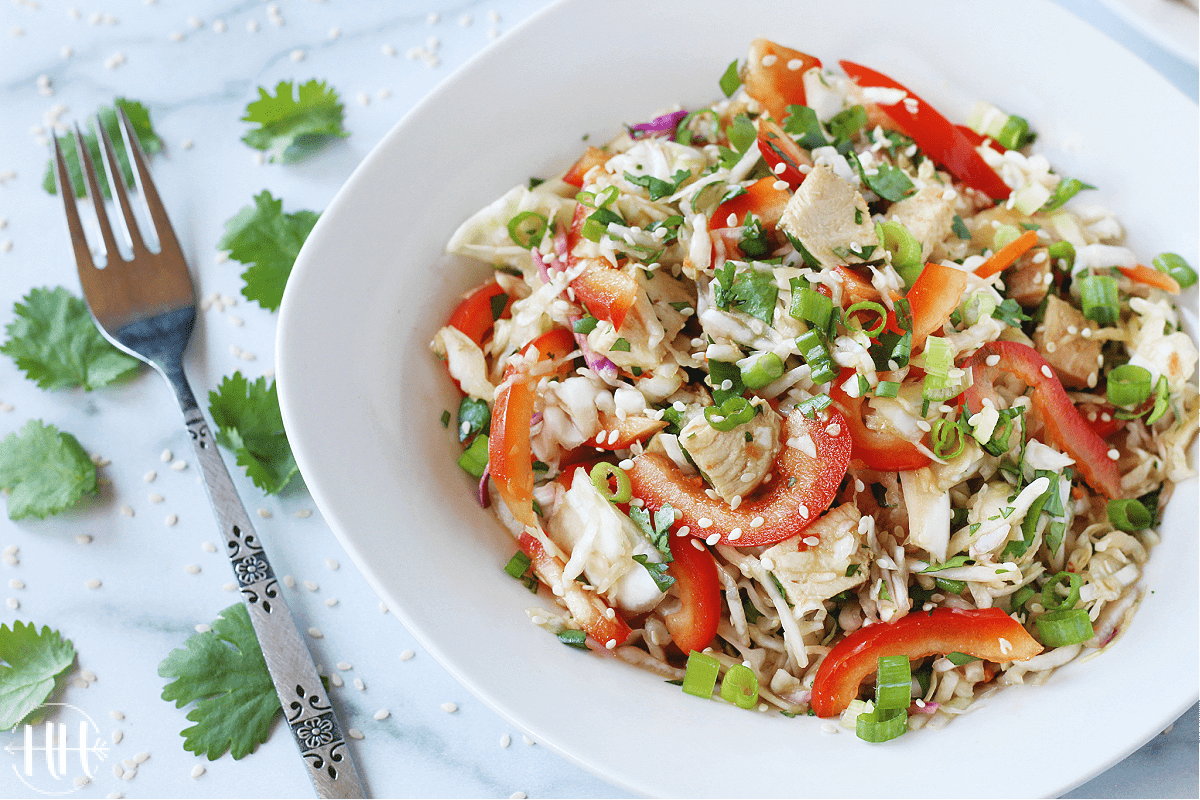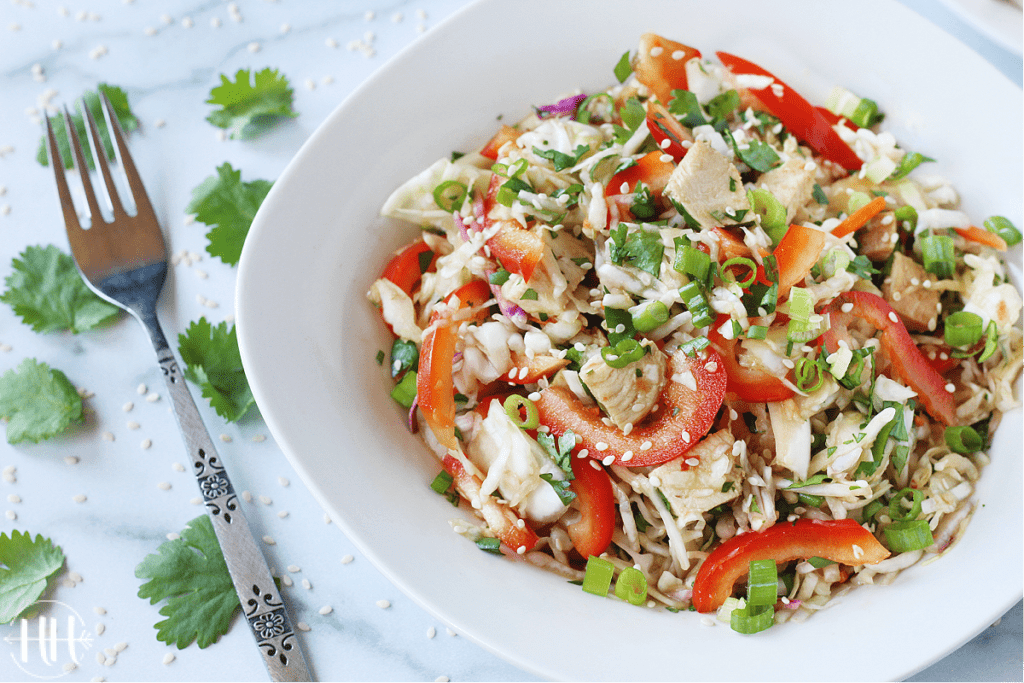 I love how easy this coleslaw salad is to prepare. My favorite part?
The incredible flavors! This recipe is so fresh and bright and DELISH!
Naturally, this clean eating recipe is both gluten free and dairy free. Plus, for those that are counting calories it is around 240 calories per serving.
One recipe makes enough for four meals. Oh ya, and there is no refined sugar in the dressing! Only 2 tablespoons of coconut sugar.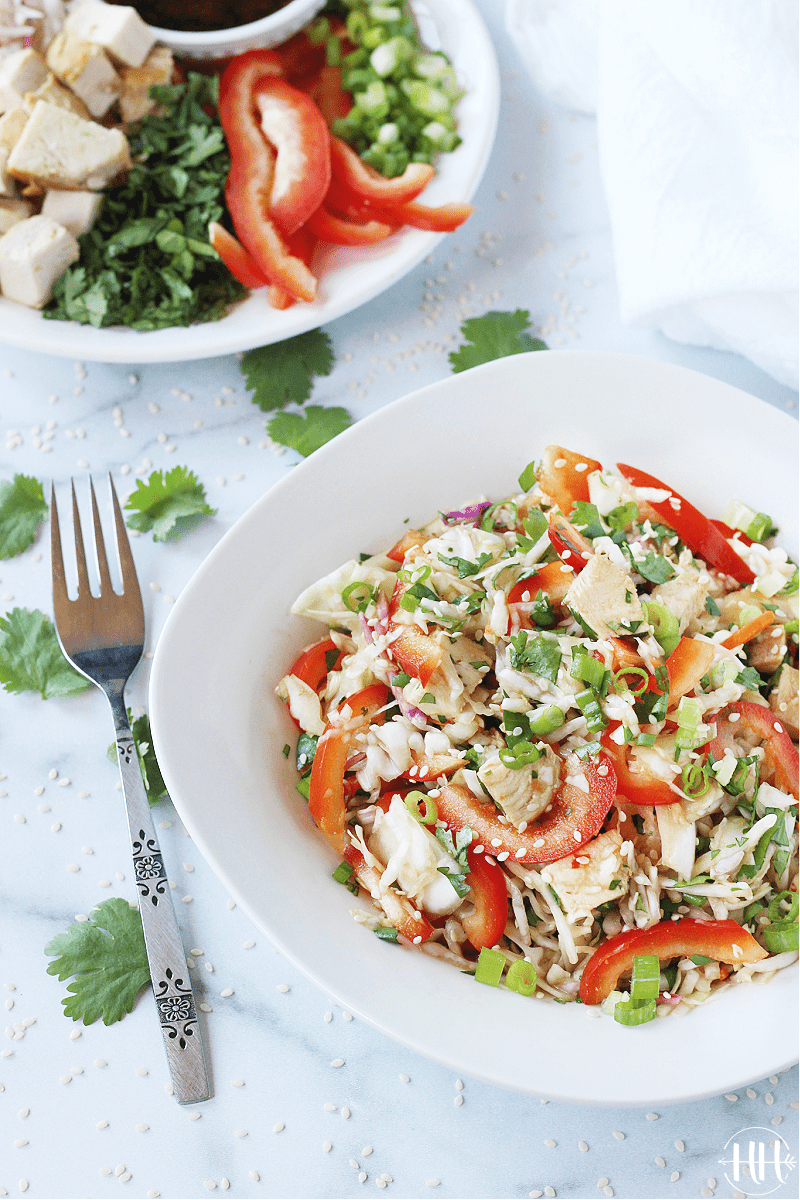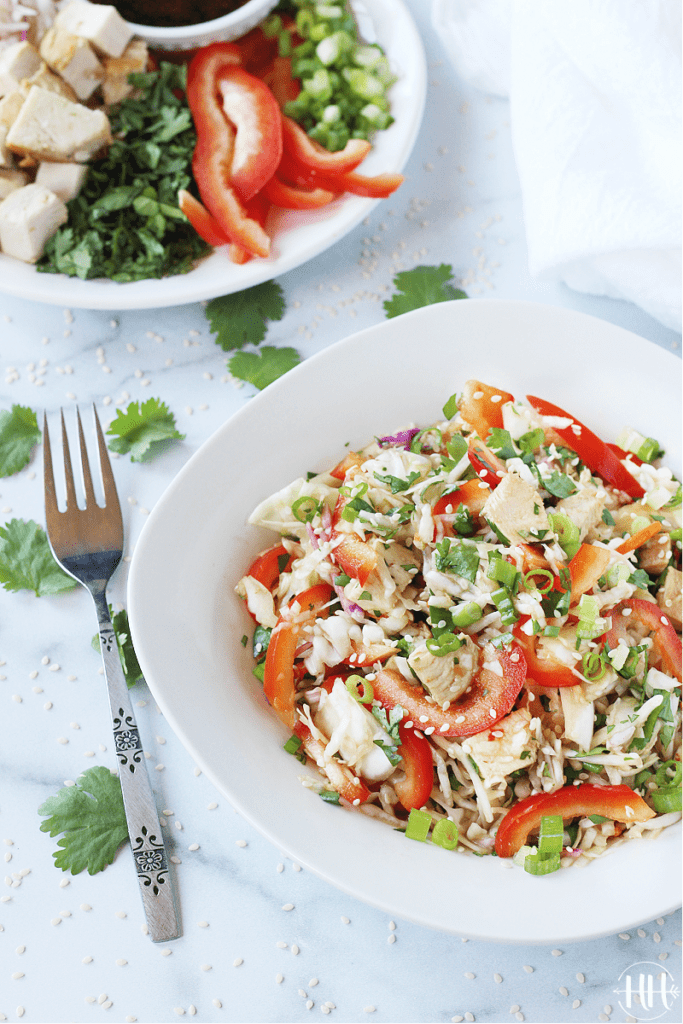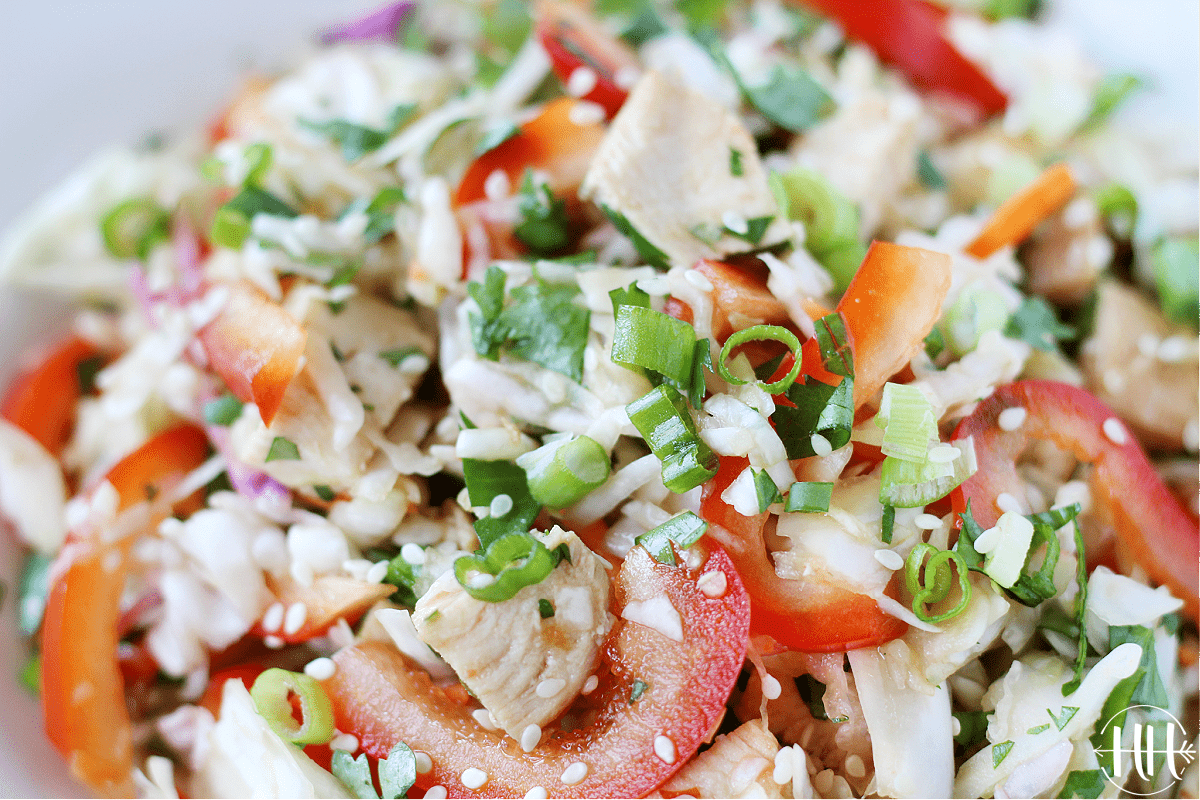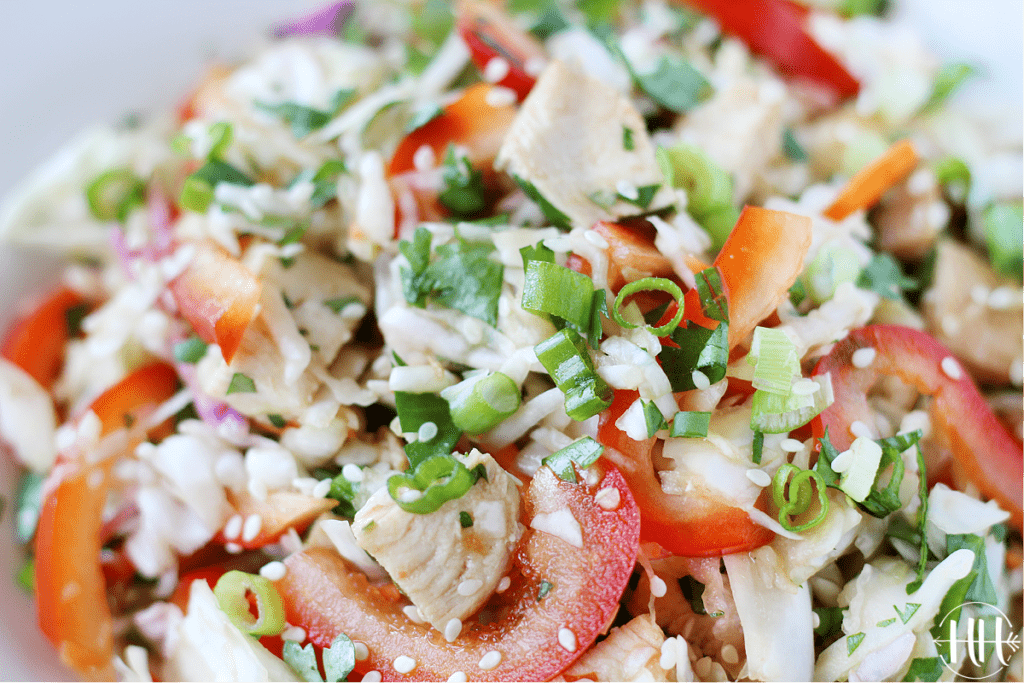 Where are my meal preppers? Lunch makers? Simple recipe lovers? This Chinese Chicken Slaw Salad recipe is perfect!
Keep the slaw salad, diced chicken and sauce stored separately until you are ready to prep your lunch for the day. Then stir all the ingredients together in a sealed container and grab a fork. It's that easy.
The prepared Asian salad can easily keep it's crunch for up to 6 hours. I can't attest to how well the cabbage retains it's crunchy texture after that.
No matter what, the flavors are always on point! Just keep the 3 "main" ingredients separate until you are ready to devour this recipe.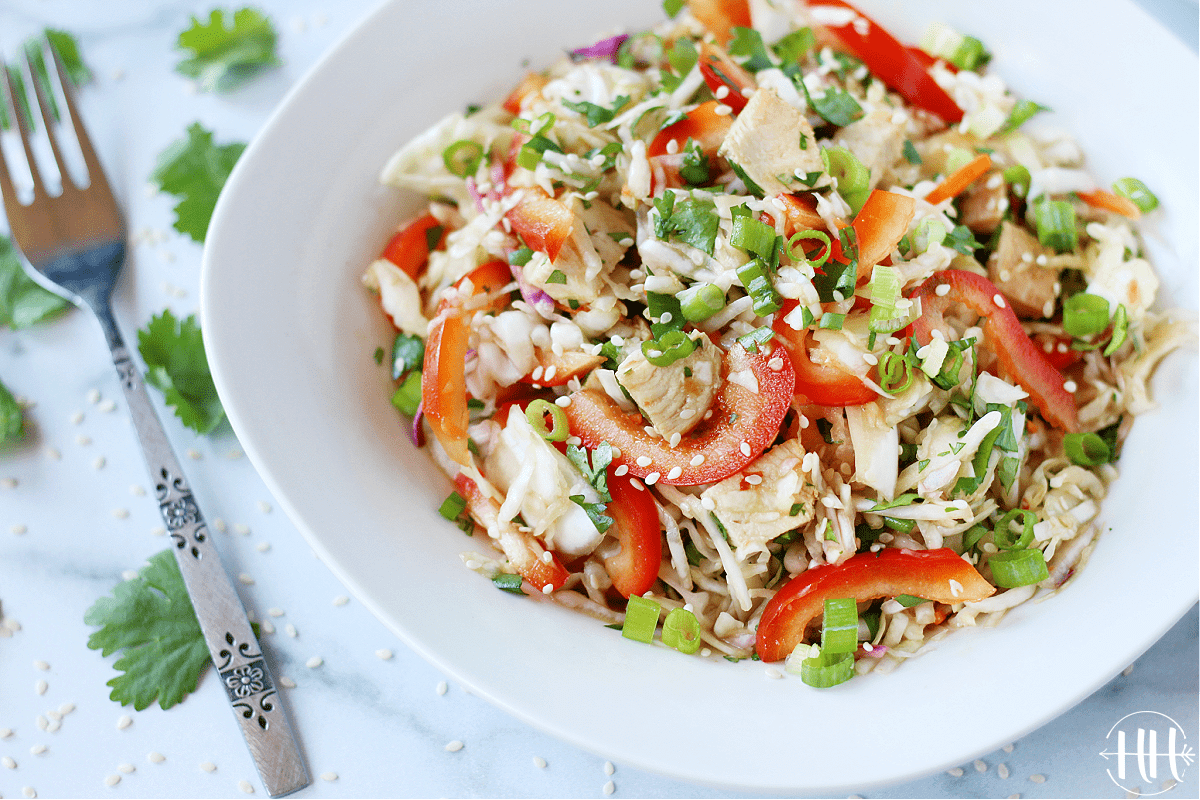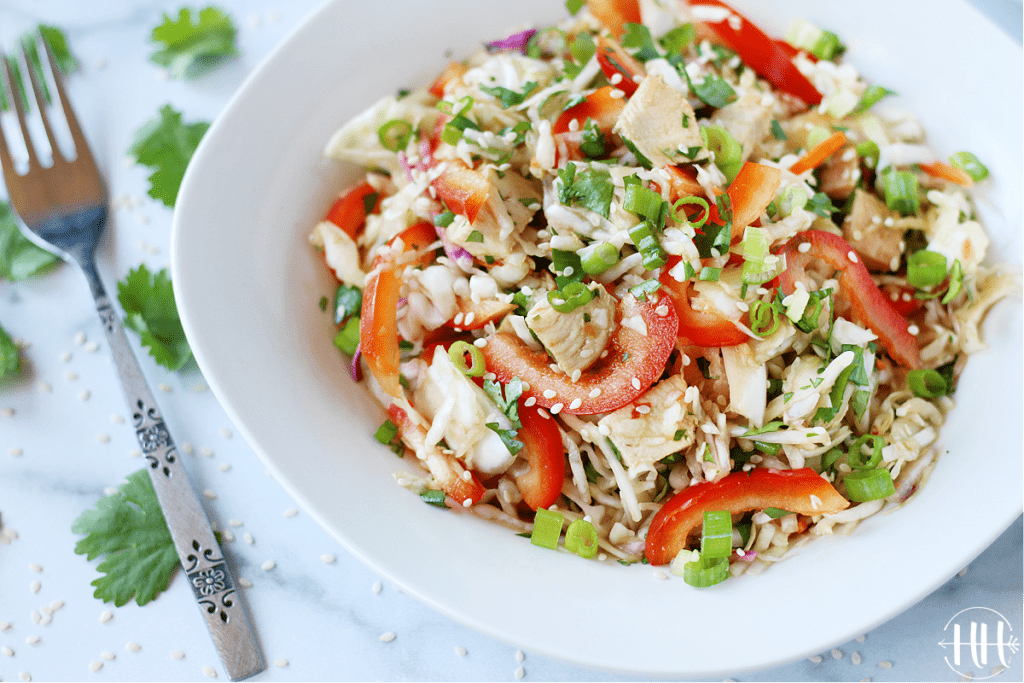 Lastly, if you are needing a quick dinner that you don't have to heat your oven on those warm summer days, give this Chinese Chicken Slaw Salad a try!
Oh ya, if you are curious about some of my other favorite lunch salads check these out!
PS….Click on the image to see the recipe!