Are you ready to learn how to make your own healthy holiday coffee syrups? Ya? Okay, let's go!

I LOVE COFFEE!!!!!! So much of my life is focused on what I can do to be healthier, but I cannot give up coffee! I have tried to switch to tea, herbal coffee, or decaf….
FAIL!
I have tried to limit myself to only drinking it on the weekend……
TORTURE!
I have realized that coffee is my one vice, I have accepted that fact, and…
MOVED ON!
Since we have firmly established the fact that I WILL ALWAYS drink coffee, let's explore some practical things everyone can do to make their morning cup of joe a bit healthier…
AKA Homemade Holiday Coffee Syrups! Woot woot!
For those of you who can drink the stuff black, GOD BLESS YOU!
This article isn't for you! It is for the rest of us who believe that coffee is supposed to be creamy and sweet.
5 things you can do to "healthify" your relationship with coffee:
1. Don't Drink on an Empty Stomach:
Drink a big glass of water, and put some healthy food in your stomach before you enjoy your daily coffee ritual. Treat coffee like you do dessert, it is a special thing that only comes after meals!
2. Drink Organic (or at least Fair Trade) Coffee whenever possible:
I know it costs more, but if you are going to do it every day, this is the most effective way to make sure you aren't getting a "side of pesticide" with each cup.
3. Read Creamer Labels:
If you want to put CORN SYRUP SOLIDS, PARTIALLY HYDROGENATED SOYBEAN OIL, and A MILK DERIVATIVE in your coffee each day, I won't judge you. But at least make an educated decision about it. There are so many options out there these days! I personally use Organic Half and Half with my own flavor syrups (See my 3 favorites below). If I am in a pinch, I will buy the Natural Bliss Vanilla Creamer.
4. Measure your Creamer:
There are a lot of calories and sugar in that stuff! Don't pour liberally! Try to stick to the recommended dosage!
5. Drink Responsibly:
If you drink the stuff a pot at a time, you might want to cut back. I try to limit my intake to 1 or 2 mugs per day. Coffee contains caffeine, and the maximum amount of caffeine you should have per day is 400 milligrams. That's roughly the amount in 4 cups (actual 8 oz cups, not 4 ginormous mugs full) per day. It also contains empty calories, and we need to save our precious calories for the stuff that actually satisfies!
Now that we have that covered, let's get to the sweet part of this post: Homemade Holiday Coffee Syrups!
I have tried to make homemade creamers, but they never turned out for me and didn't store well. So I started making simple syrups with 3-5 ingredients and adding them to my coffee along with some half and half.
It has worked really well for me, and I am excited to share my 3 favorite holiday syrup recipes with you.
Choose from:
Peppermint Mocha
Vanilla Bean
Holiday Coffee Syrup Collection #diy #homemade #coffee #latte #holidays
Click To Tweet
These Holiday Coffee Syrups can be used for other things (like flavoring hot cocoa, pouring over ice cream, or as a dessert topping), but I prefer to use them in my coffee.
Give it a try for yourself, trust me, you will NEVER go back to the corn syrup solids and hydrogenated soybean oil flavored coffee creamers!
Click the Images Below to View the Recipes: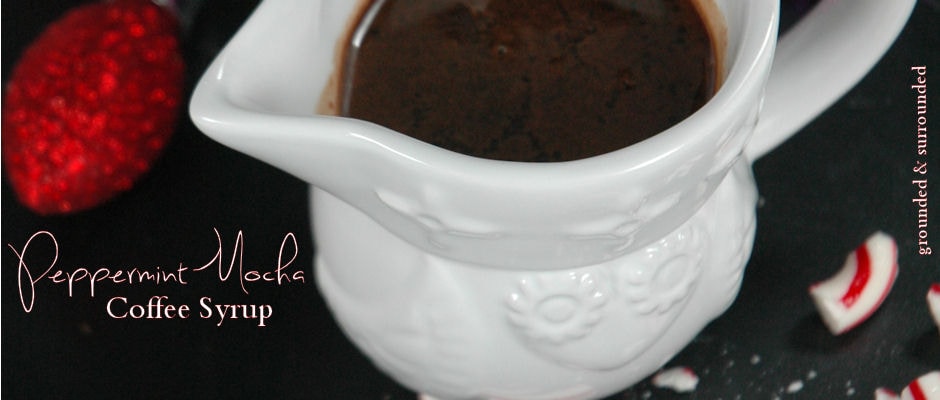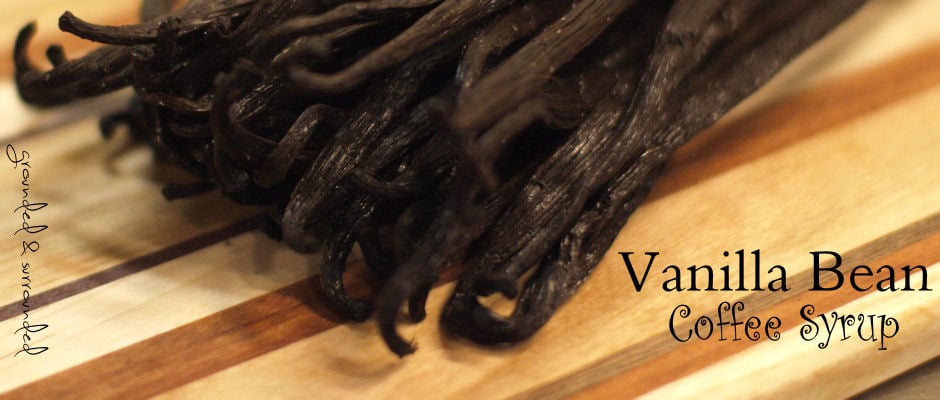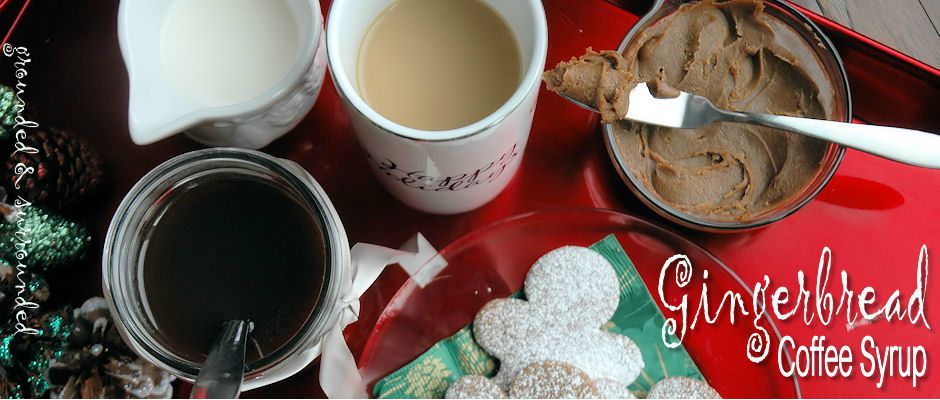 If you love your coffee as much as I do, you will love the clean flavor these syrups add to your coffee experience.
I generally use 1 Tbsp of syrup in each 16 oz cup of coffee, which equals 40-50 calories.
If you add 2 Tbsp of cream to your coffee, your cup is going to have approximately 80-90 calories in it. So definitely use these Homemade Holiday Coffee Syrups sparingly; they are a decadent holiday treat!