This recipe post has been revised and updated from it's original version (Nov 2014).
Slow cooker recipes don't get easier than this Salsa Verde Shredded Beef!
3 ingredients + 6 hours = DELICIOUSNESS
Yep, you read that right, only 3 ingredients. Yay, for simplicity!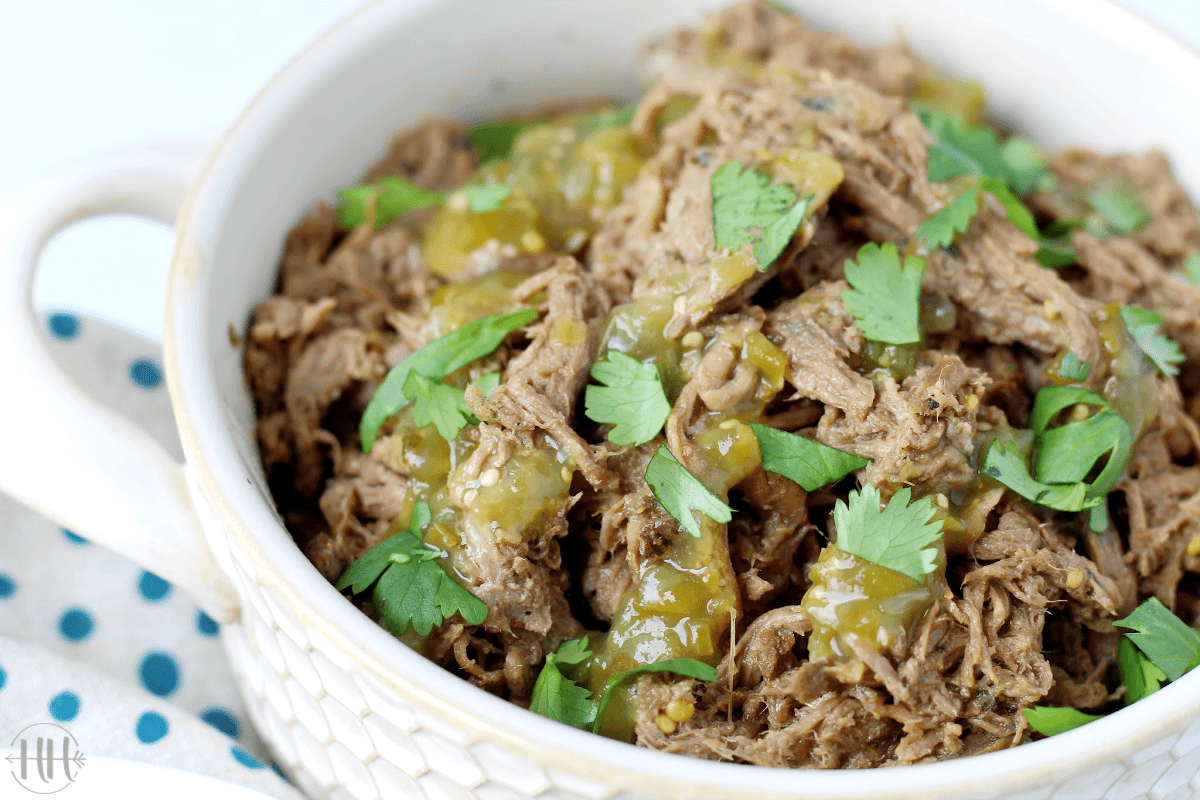 This shredded beef is perfect to top a taco salad, yet equally wonderful in tacos and burritos, and burrito bowls. I know this recipe will make your "Favorite Recipes" binder. It's that good!
This Crock Pot Salsa Verde Shredded Beef recipe is both simple, healthy, and filling.
If you are like me and L-O-V-E salads almost more than life itself, you know that the secret to a great salad are the toppings.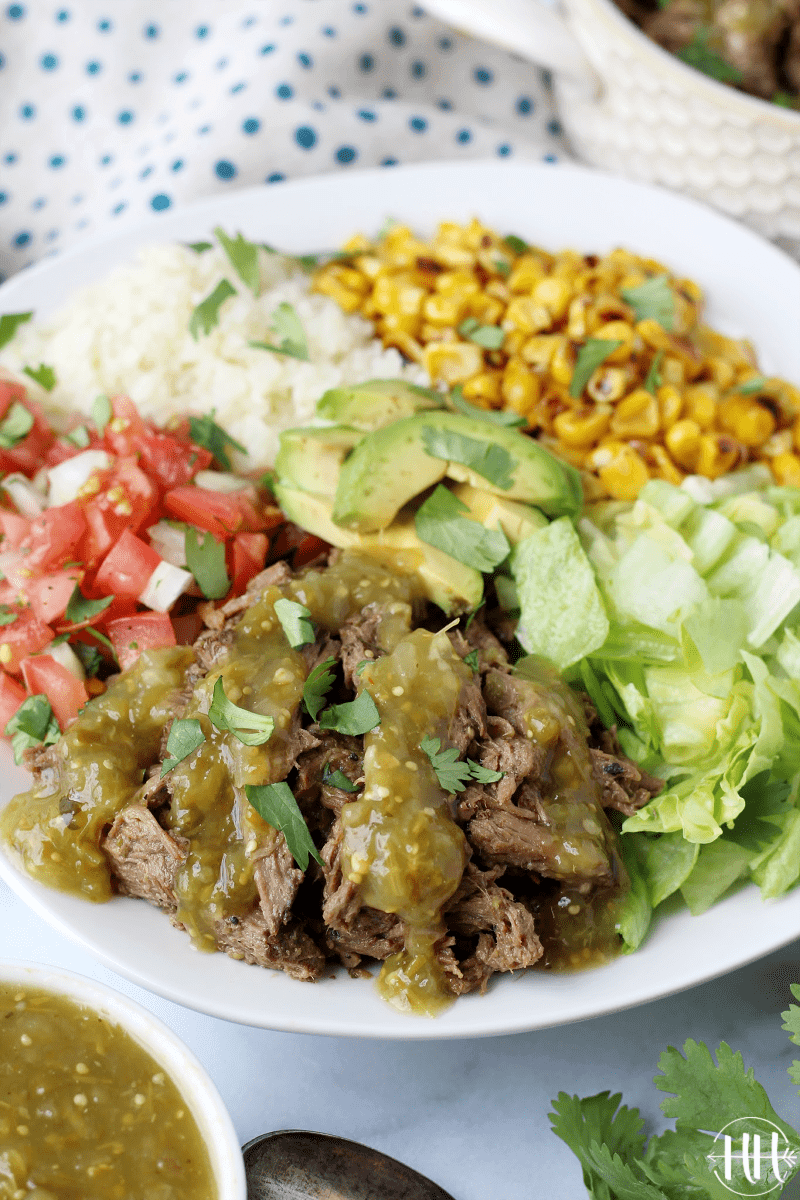 This protein is the icing on the cake, so to speak, on a bed of greens or in a burrito bowl with riced cauliflower, pico de gallo, fire roasted corn, a few chopped veggies, and avocado or guacamole. I don't even need a dressing because the juice from the meat does the trick.
Thank you salsa verde and ranch dressing mix! YUM!
3 Ingredient Slow Cooker Salsa Verde Shredded Beef is what's for dinner! Click To Tweet
I make this Slow Cooker Salsa Verde Shredded Beef year round. It feels comforting in the cold winter months but equally delicious in the hot summer months.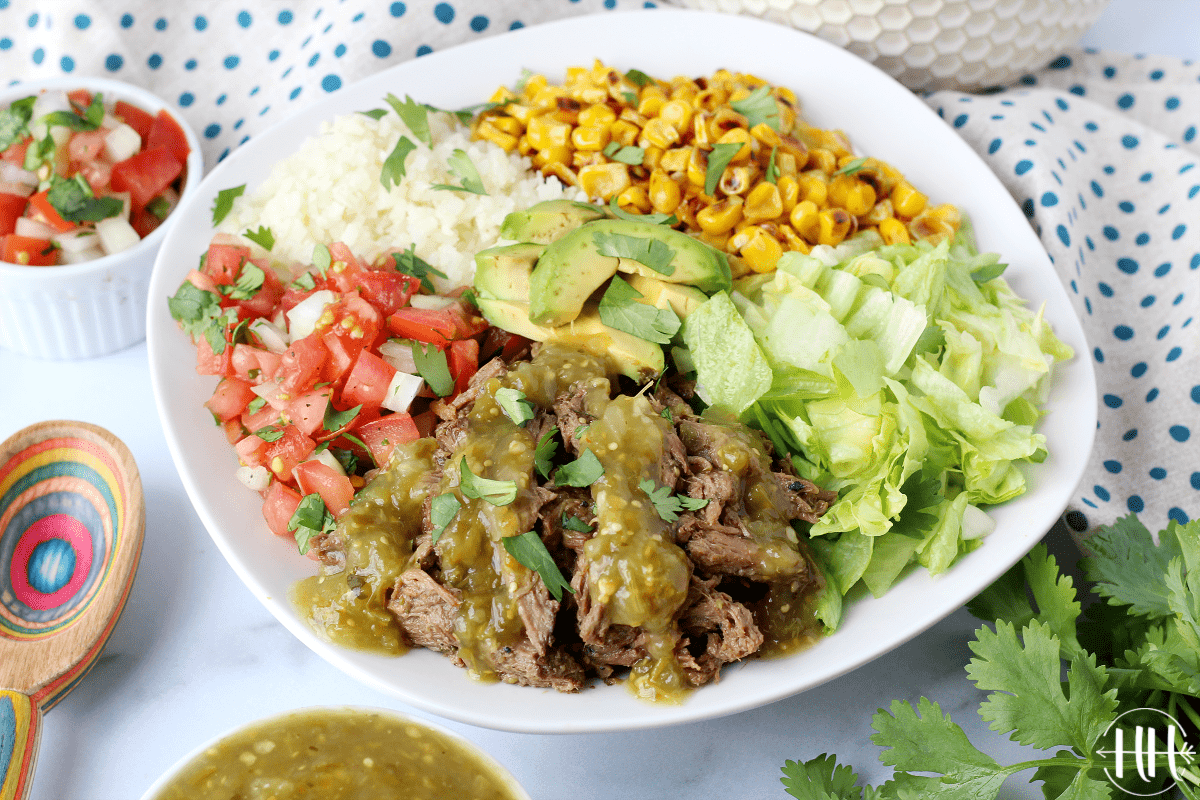 This crock pot meal along with my "One and Only Crock Pot Chicken" are by far my go-to meals during busy weeks. Who am I kidding? They are my go-to meals if I have the slowest week ever. Ha!
Prepare a double batch of this recipe and freeze half! Why go to all the work of thawing out one roast when you can easily make two meals for one effort?
I have found any cut of beef roast will work in this simple recipe, you can't go wrong. Get crazy, and try a game roast- elk, venison, or buffalo!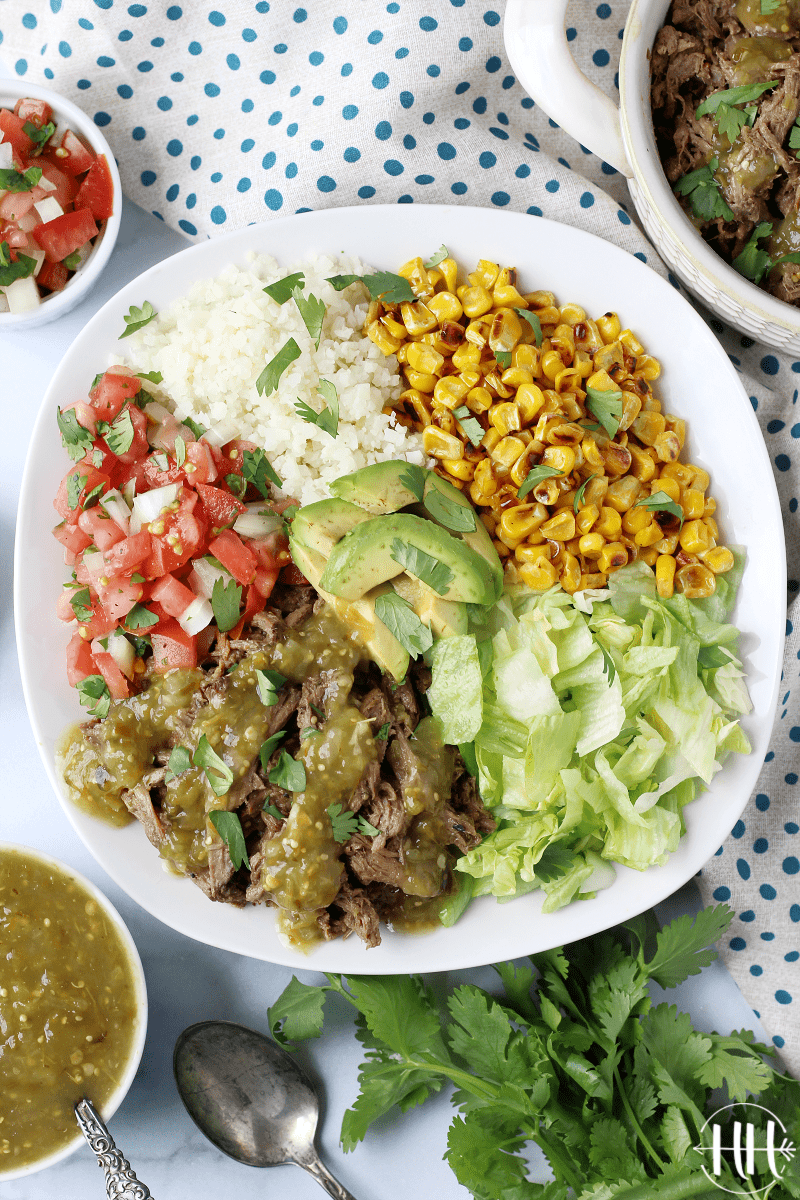 If you don't have a ranch seasoning packet, did you know you can make your own? By adding a few simple pantry spices together you can create your own seasoning mix.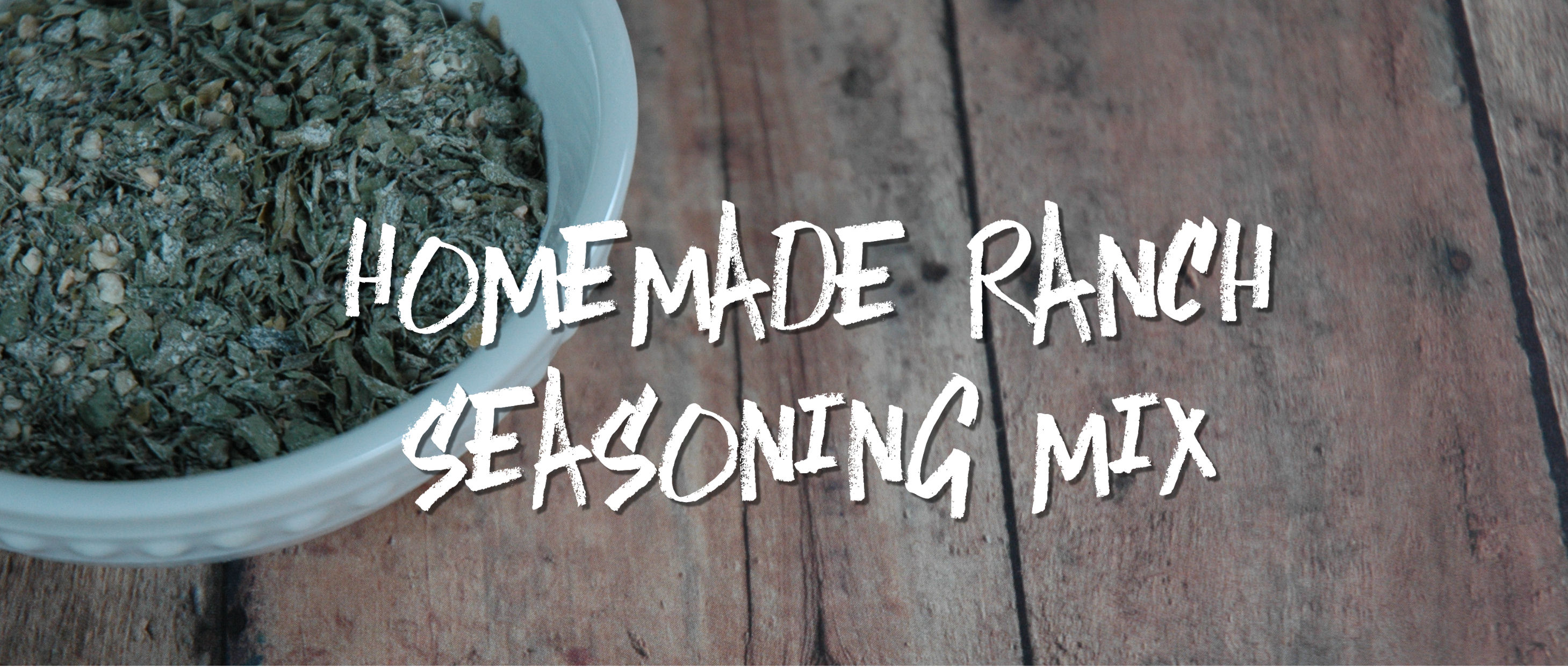 I love this seasoning mix recipe because it does not contain any preservatives or ingredients that I can't pronounce.
Enjoy this simple yet flavor-exploding shredded beef crock pot dinner the next time you are in the mood for a new recipe!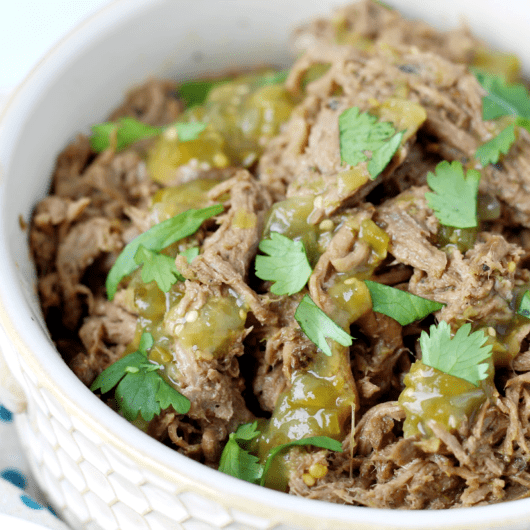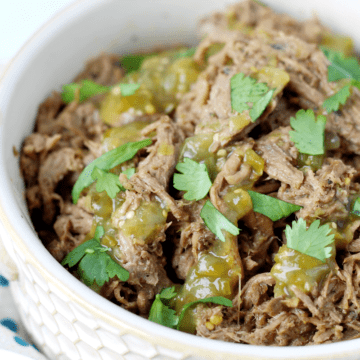 Print Recipe
Salsa Verde Roast Beef
2 Recipes in 1 : Crock Pot Salsa Verde Shredded Beef + Homemade Ranch Seasoning Mix | This is the best slow cooker recipe I have found to cook beef roasts! Use the meat in tacos, burritos, Mexican sandwiches or on salads. Meat recipes like this are my go-tos when I need healthy comfort food. Easy and delicious dinners like this are made for families of all sizes, any day of the week, all year long! Find other recipes like this @ happihomemade.com
Instructions
Place roast in large (6 quart) slow cooker and cover with ranch seasoning. Pour salsa over ranch seasoning.

Place lid on slow cooker. Cook on low for 6 hours.

When the roast is done, remove any fat and begin shredding the roast with the tines of two forks. When you have shredded all the beef let it sit in the sauce mixture to soak up all the goodness before plating.

Enjoy! Refrigerate leftovers...if you have any!