Our Rustic Stair Banister is one of my favorite parts of our house!
Well, that and the kitchen.
And the foyer.
Okay, I like everything. Ha!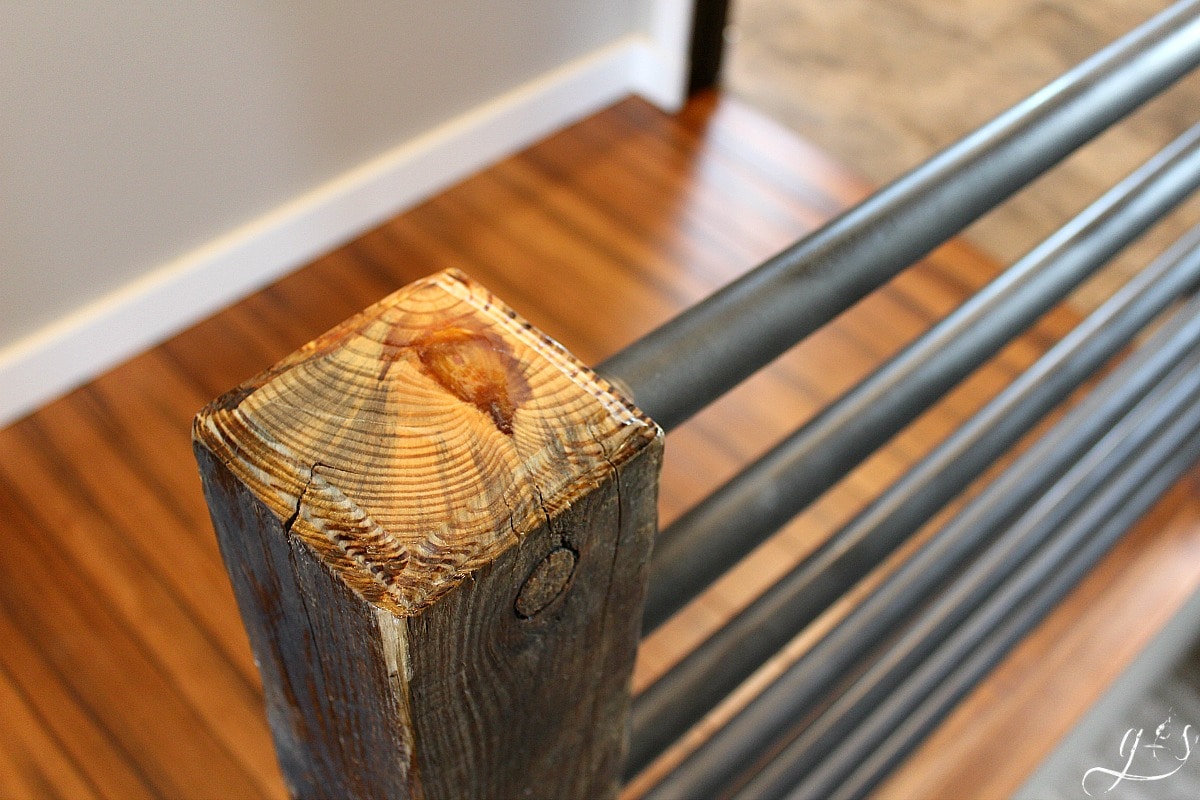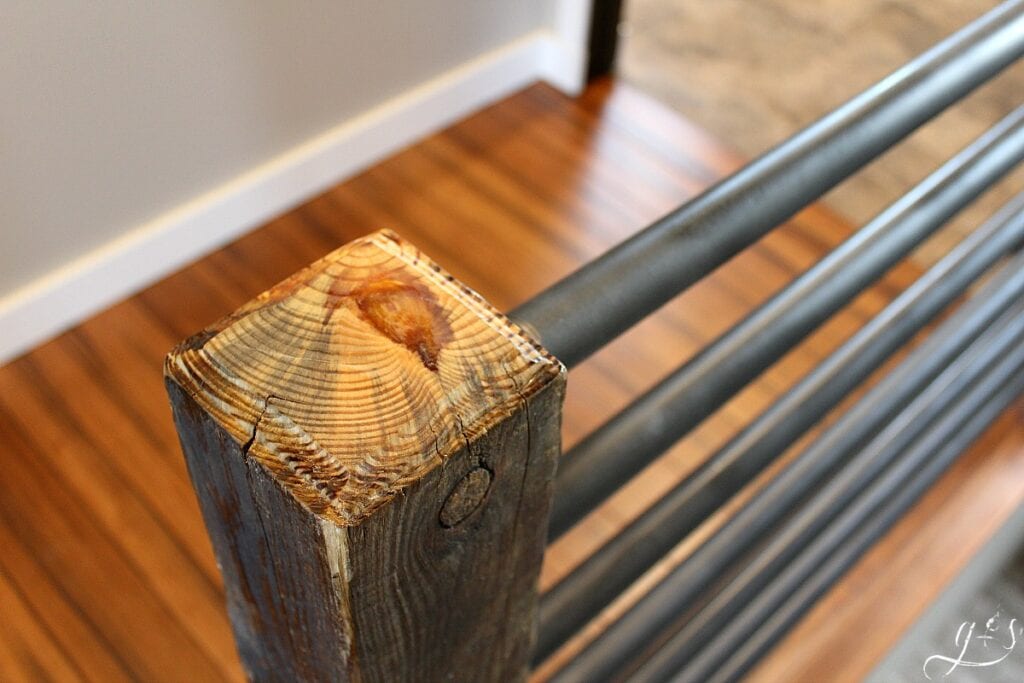 Here are the steps my handsome husband took to make this rustic wood banister! Can you believe he wrote all of these steps you will read below.
I told him he found his new calling, Home Blogger. 😉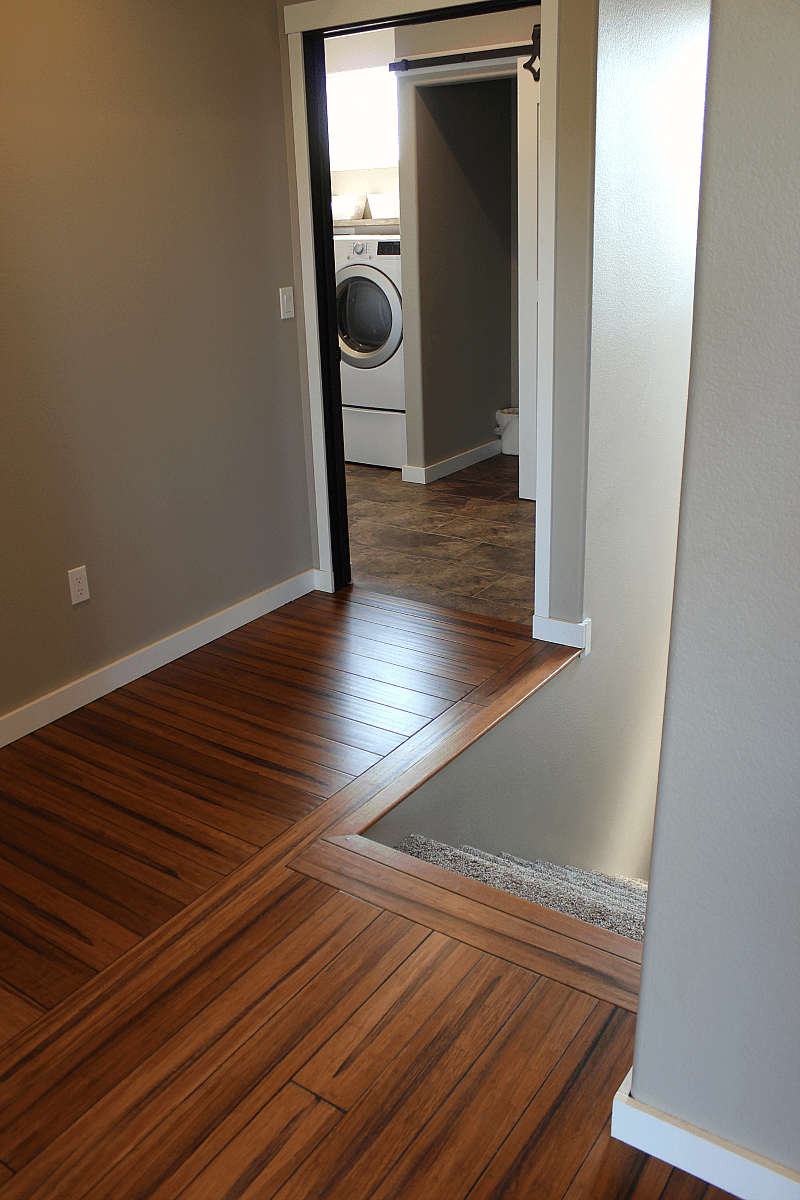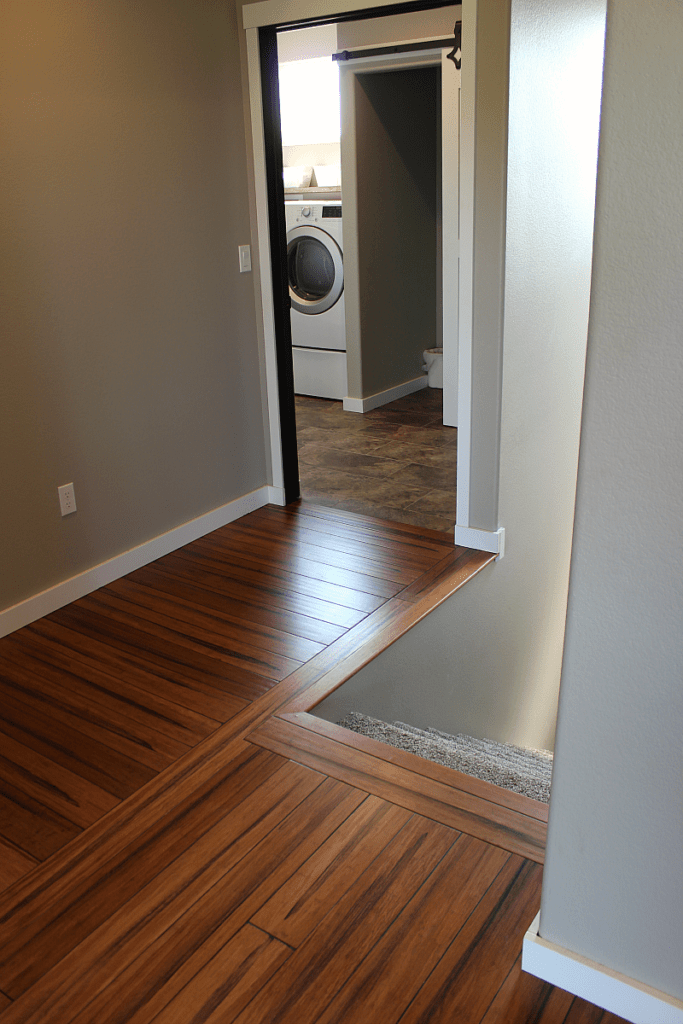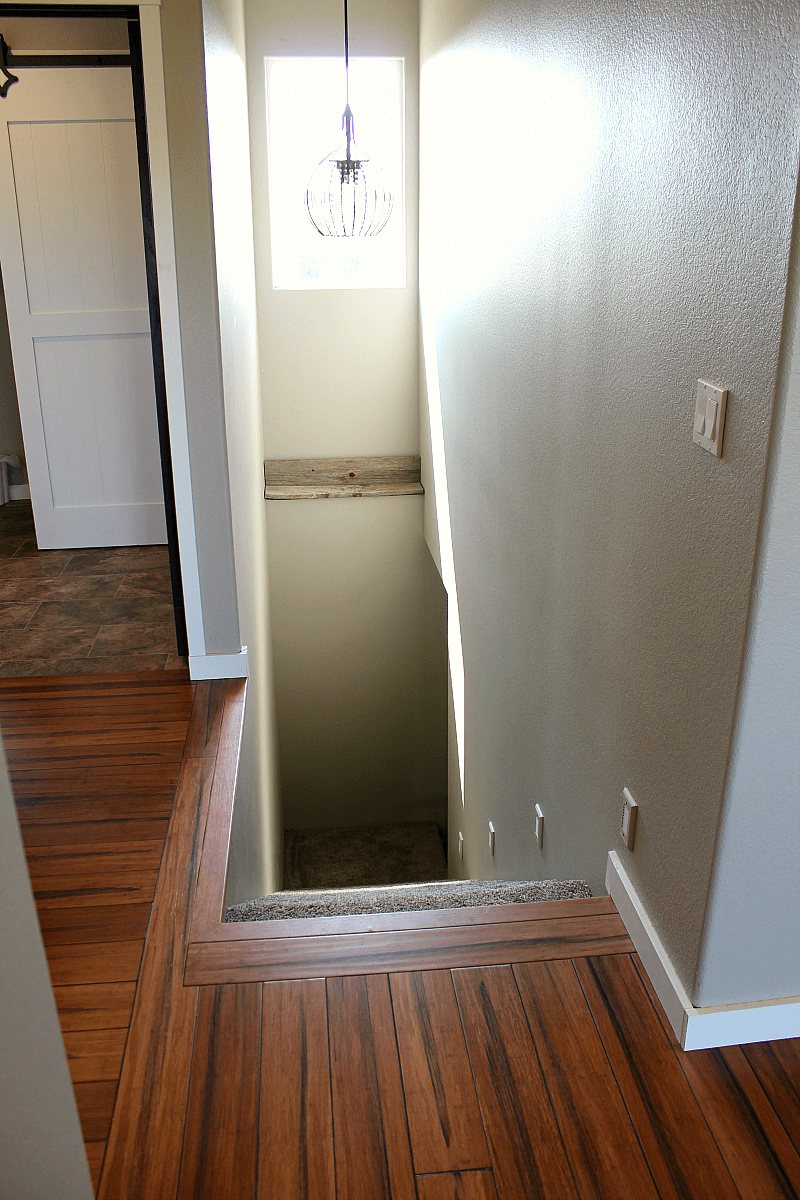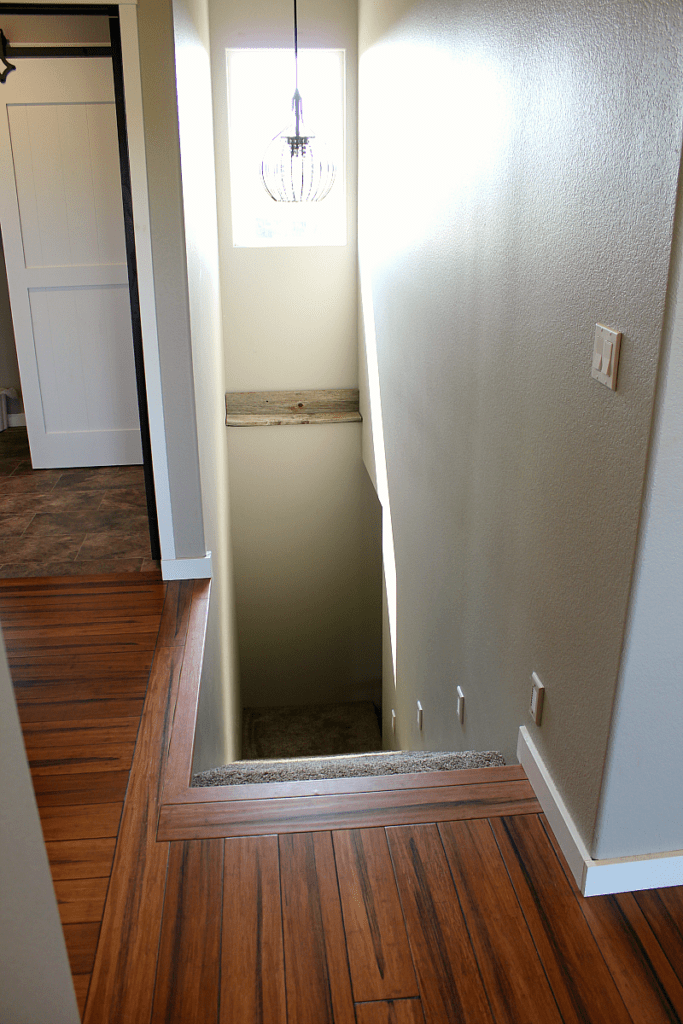 As you can see these are the "before" photos. Proud to say, not a single person or animal was harmed while this stairwell was exposed. #winning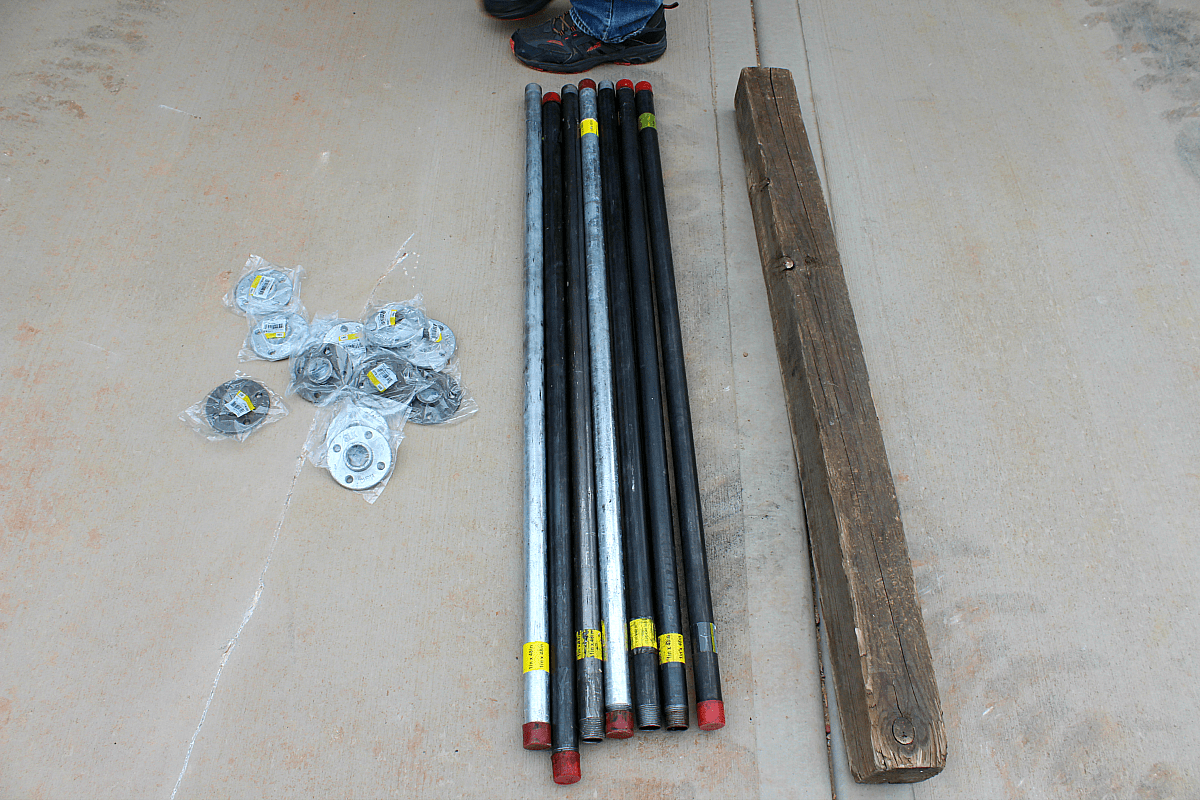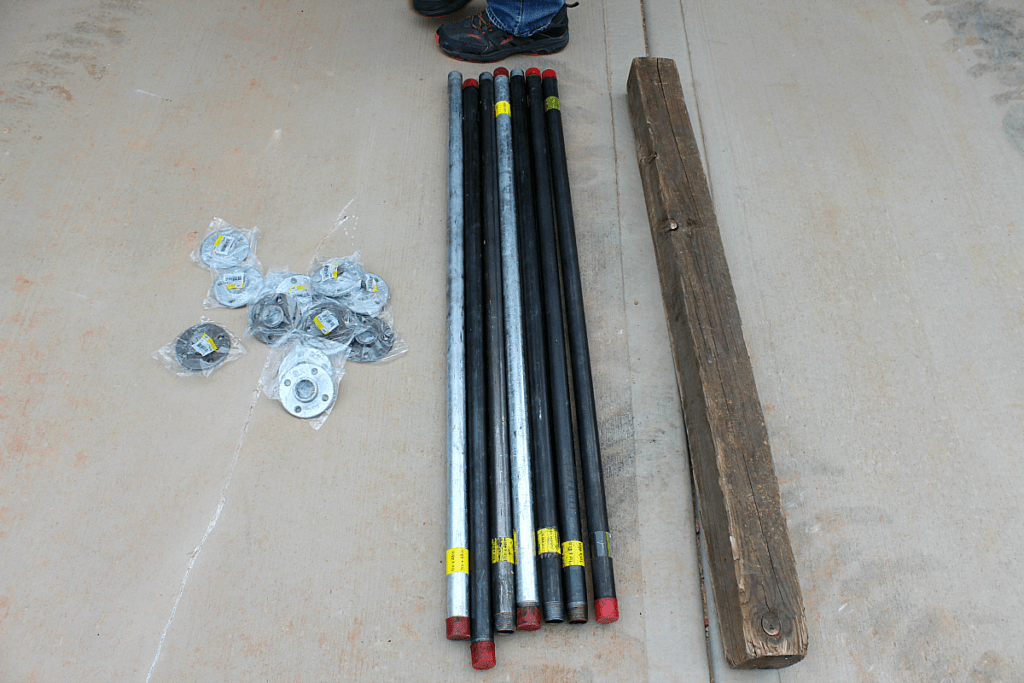 This Rustic Stair Banister project is pretty straight forward.
Material used was a wooden banister, 7 steel pipes (black and galvanized), 14 wall flanges, hammered metal spray paint, small can of clear coat. We needed to cover the length of six feet so we bought 6′ pipe threaded on both ends, found at Menards or your hardware store. You'll also need threaded wall flanges to attach to banister and wall.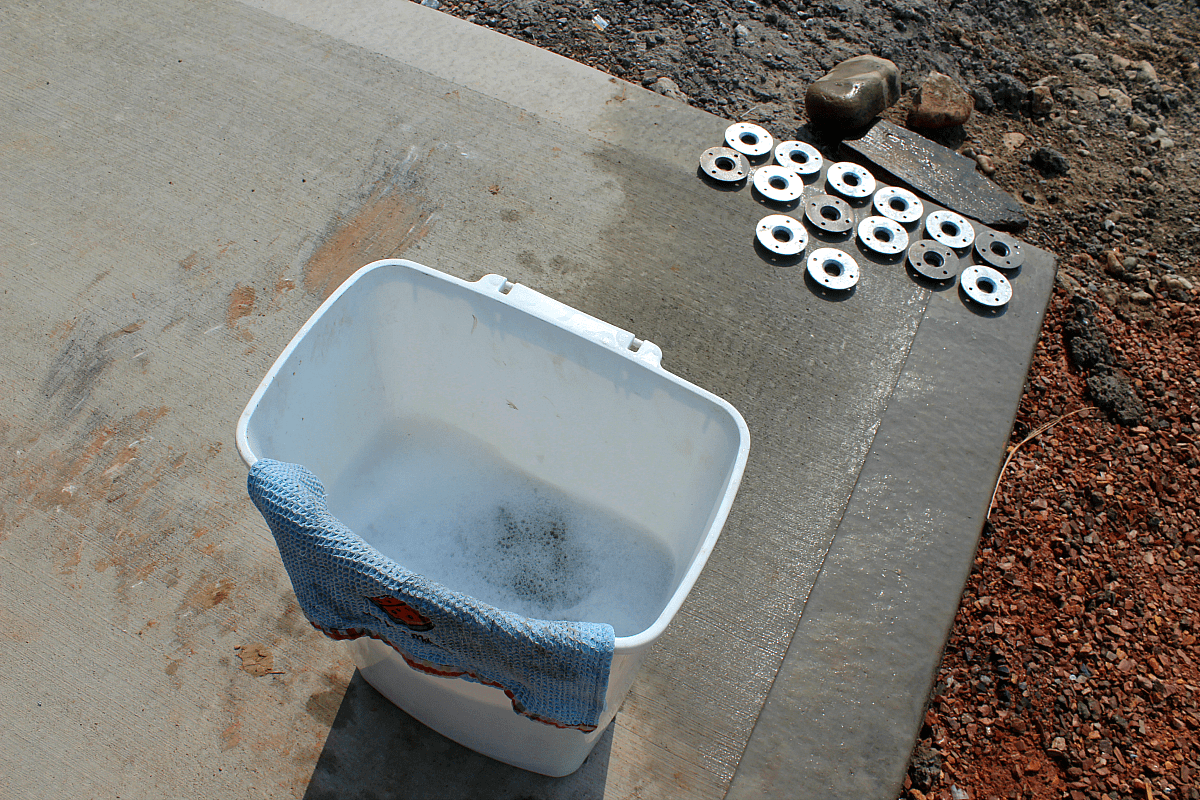 This next step is an important one.
Threaded pipe is oily and will not allow paint to adhere properly.
I used an old garbage can and dish soap, any degreaser soap will work. Be sure to remove all stickers and tape from the pipe, I had to use some goo-gone as well.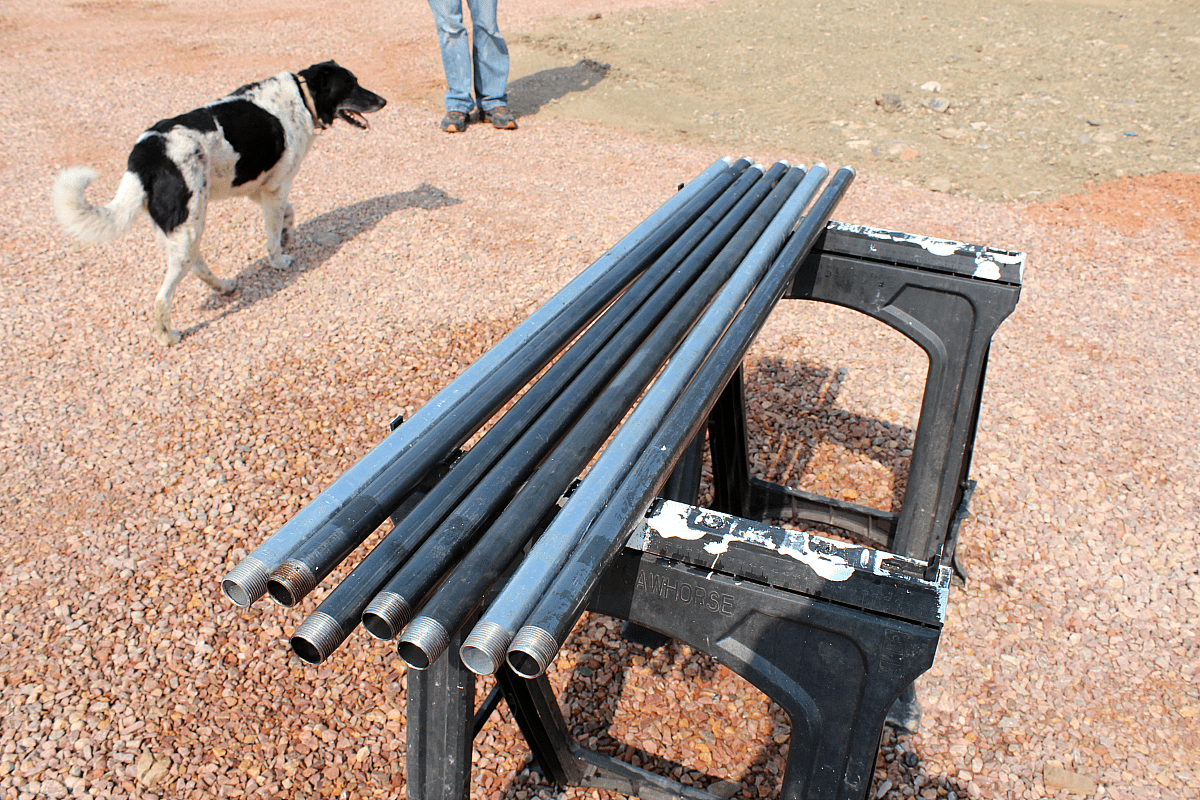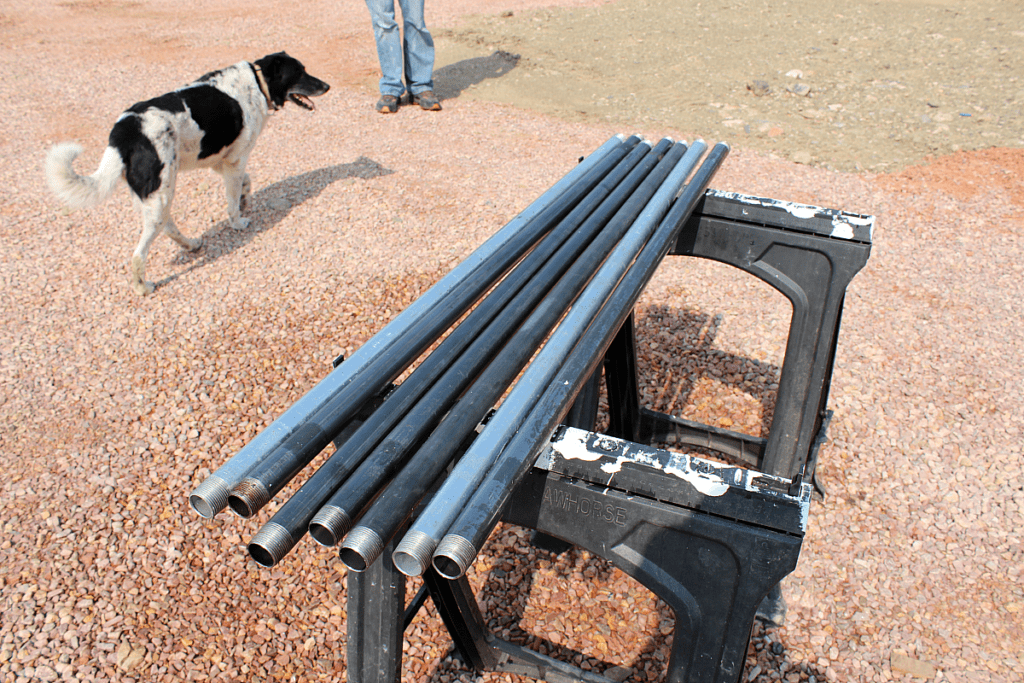 Allow all materials to dry properly and rotate them as needed. This shouldn't take long especially when it's 1000F outside.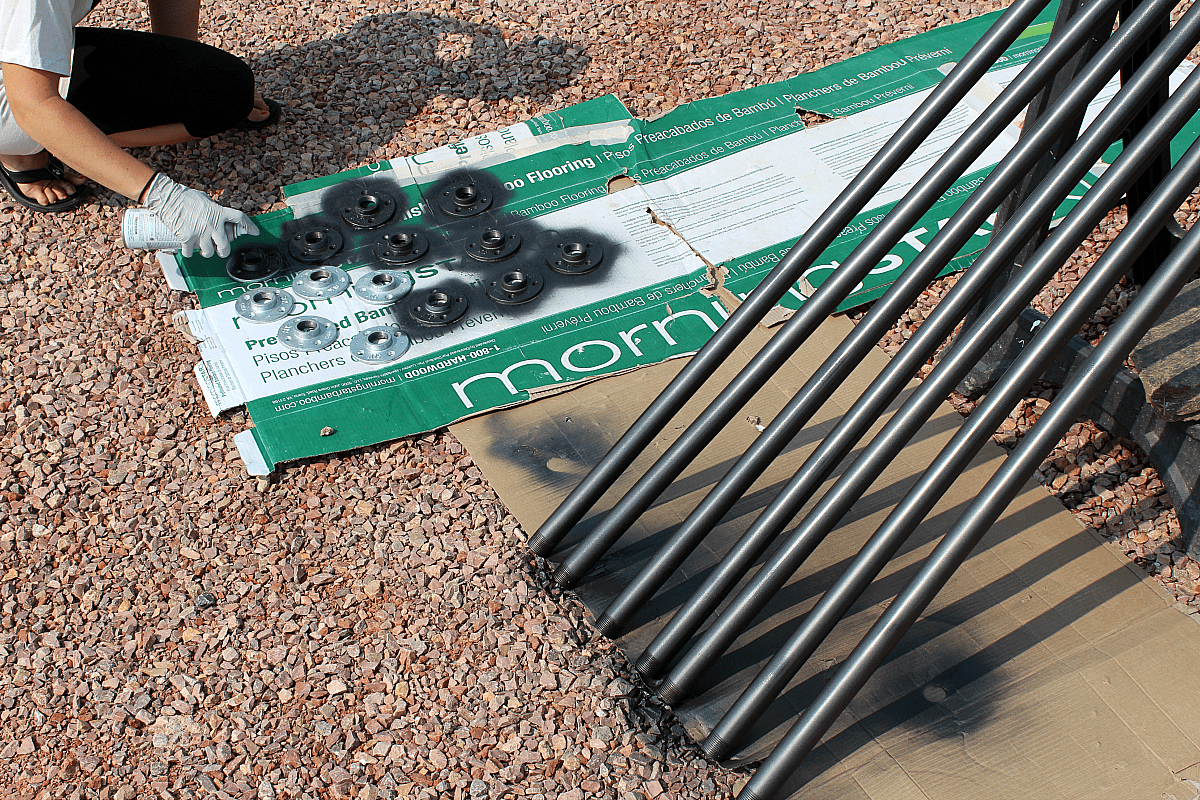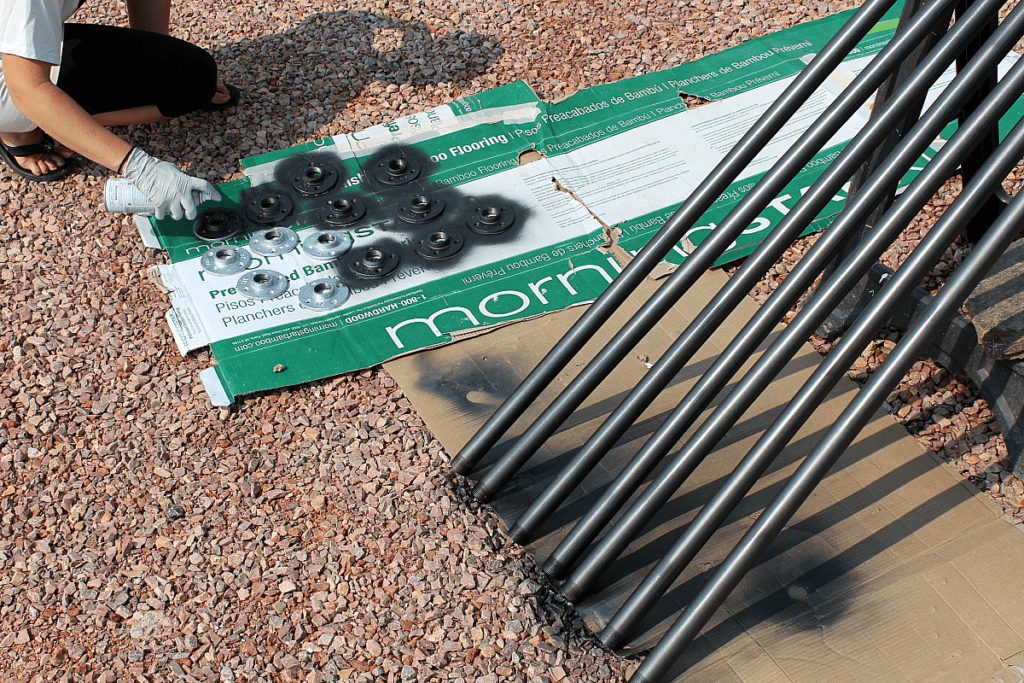 Then the paint process begins. We chose to use matte hammered spray paint in matte black.
I would recommend 2-3 coats to ensure good coverage and finish.
This paint went well with the theme of our house. We have the industrial- farmhouse – rustic – classic look going on.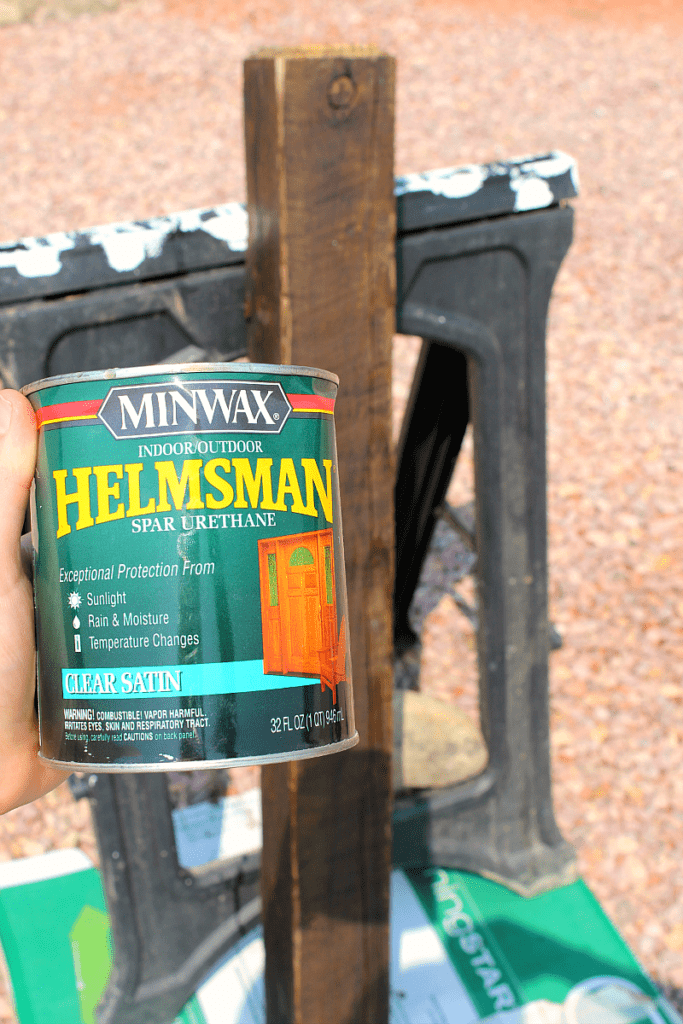 Now it's time to fix up that crusty ole block of wood you found randomly at the lumber yard or sitting around the ranch. We found this by playing Jenga in the far reaches of the Menards lumber yard.
They had a huge stack of these timbers that were busted up and really no use to them.
They actually gave it to us for free! We needed a height of about 40 inches for our banister, but check with your local codes to be sure. We found this Minwax Clear Satin top coat worked well for many projects for our home.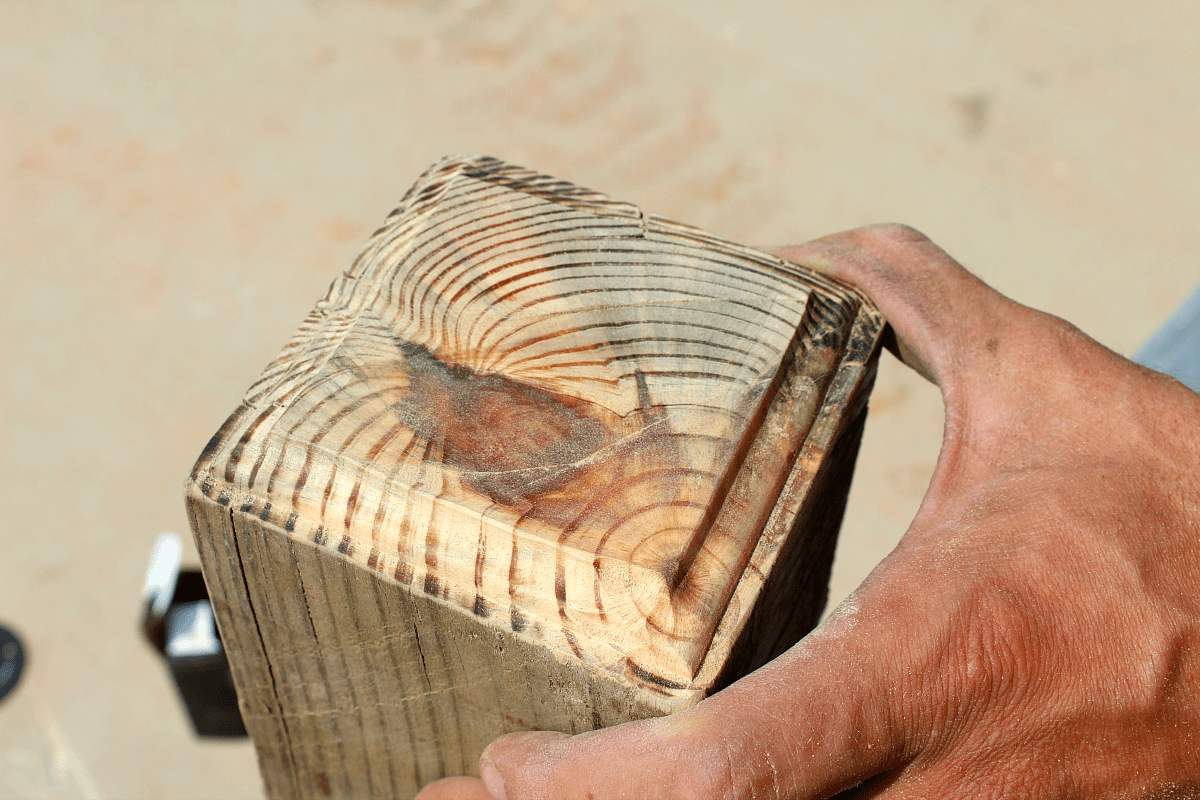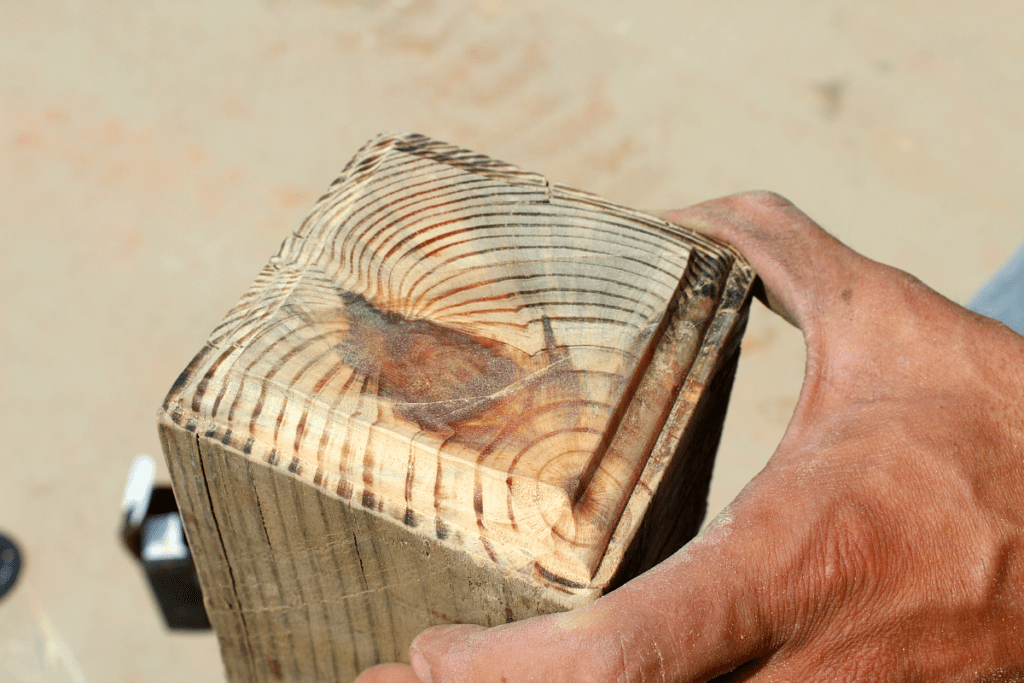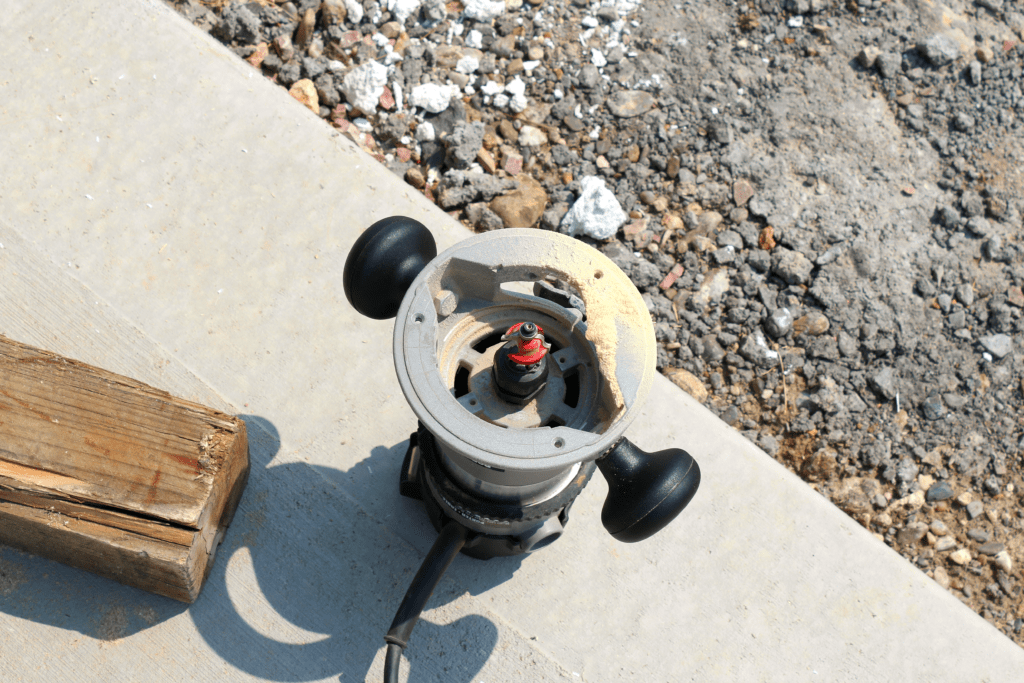 I used a handheld router to finish up the top edge of the banister. I like the rustic look so those imperfections are on purpose. Once you have finished any details on the wood, apply the Minwax Clear Satin top coat.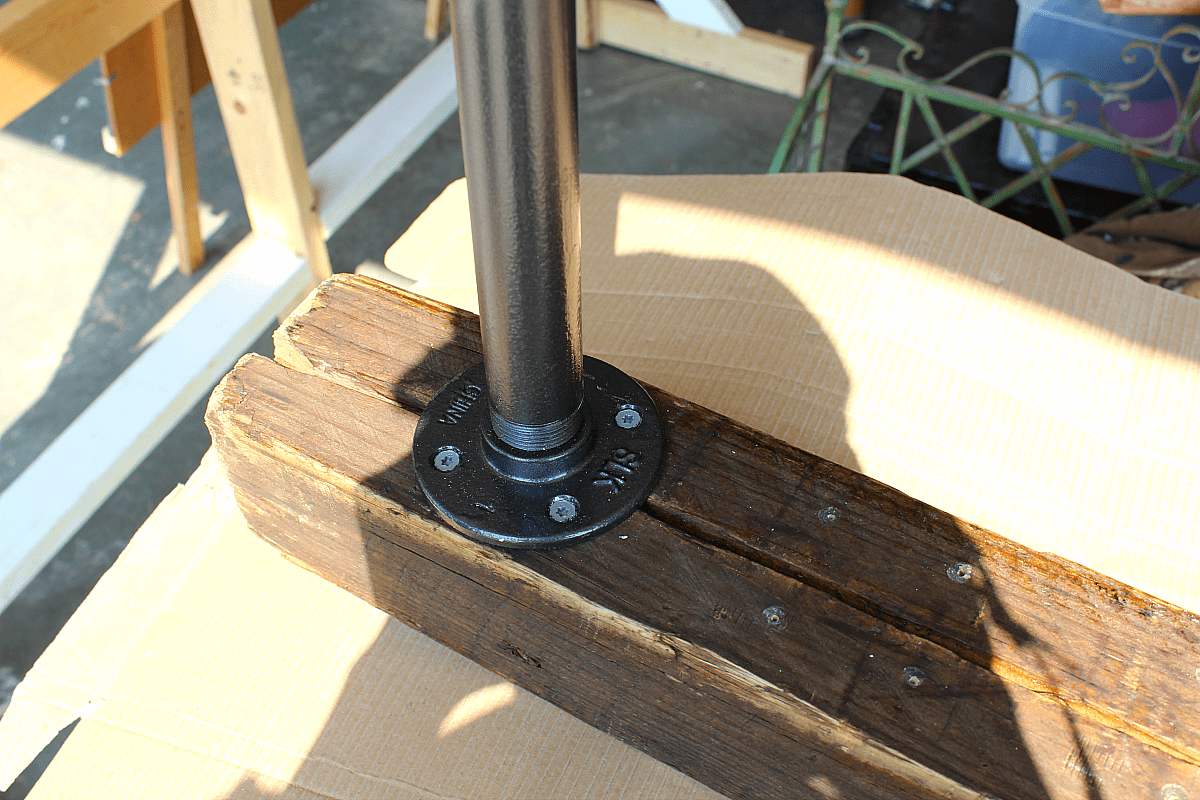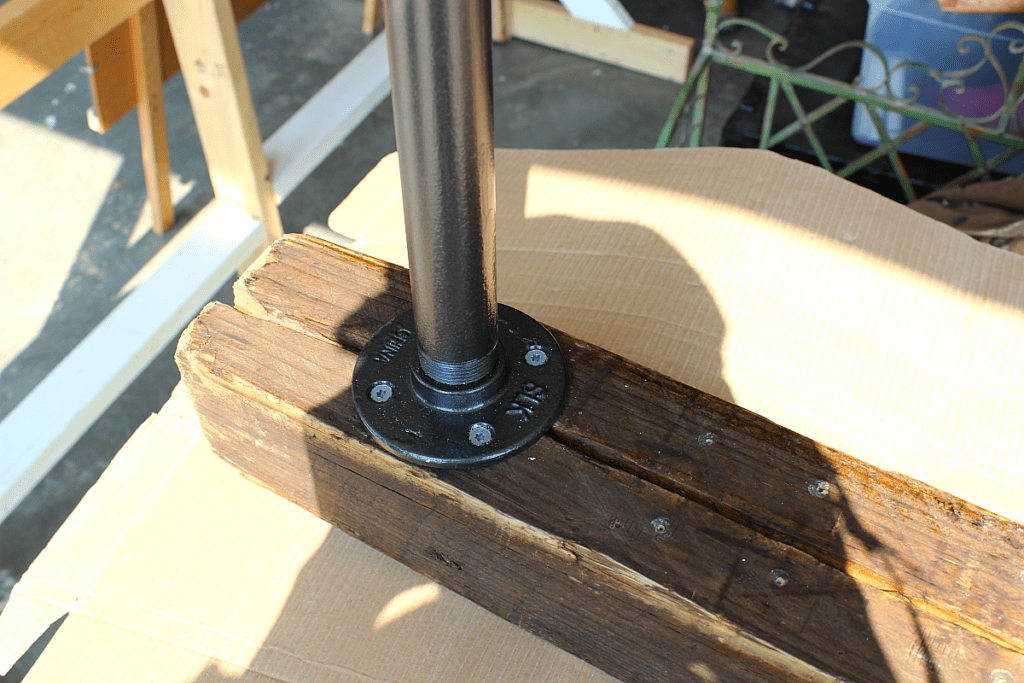 After your paint has dried completely on both your pipes and wood it's time to start assembling. This should be done after you have figured out the rail spacing. Again, check for local codes on height and spacing (these pipes are spaced 5 inches apart measuring from the middle of one pipe to the middle of the next pipe).
During the initial assembly it worked best for me to attach the railings to the banister. I used a good sized screw (#8 or larger) with this project so I pre-drilled my holes. I connected them and left the screws a little loose and the pipe was only hand tight to allow for a more fine adjustment due to imperfections in the wood. Also, the way the pipes are threaded might allow more/less turns between different pieces, not a huge deal.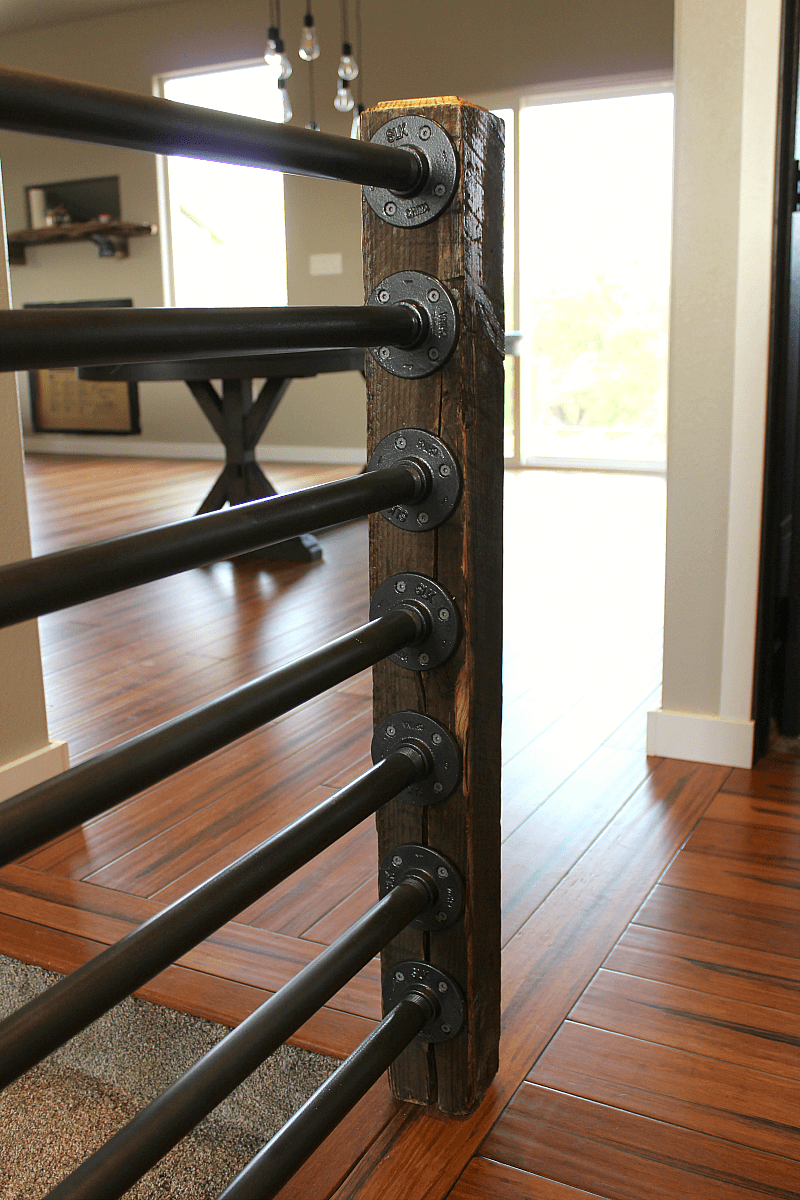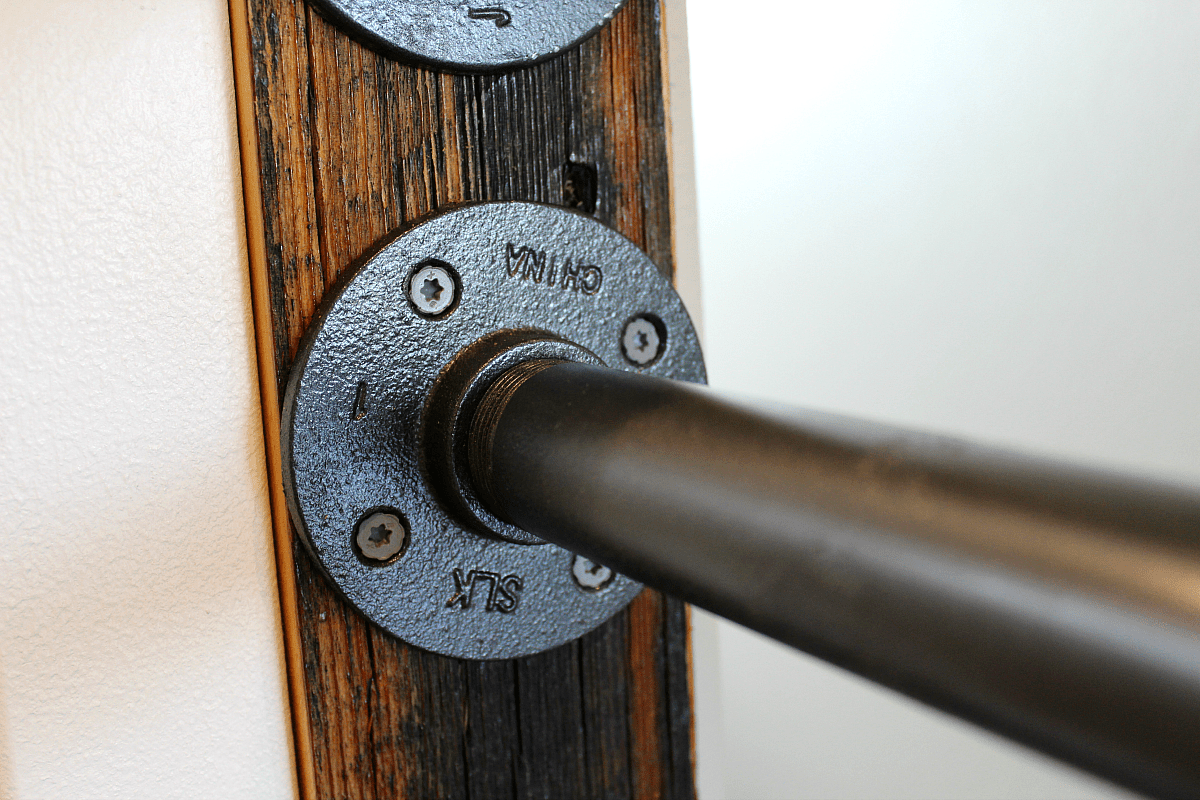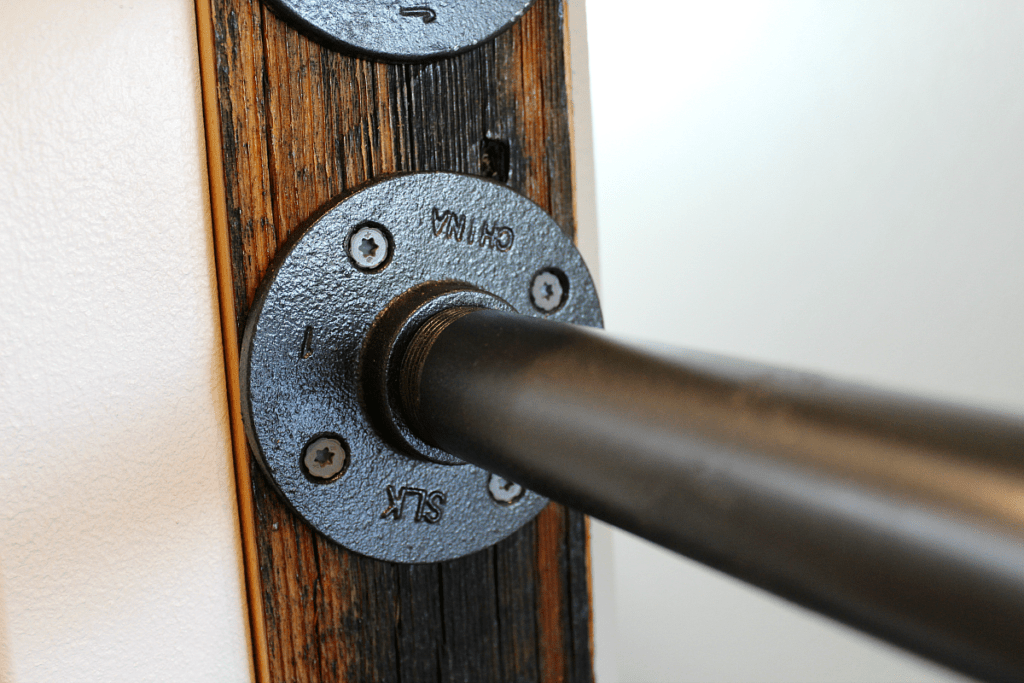 Now you need to secure the banister to the floor. Let me tell you this was not the easiest task, but completely doable. Because our basement is unfinished, I secured the post from the basement side. I pre-drilled a hole through the bottom of the floor to the surface. Then, I had Sam hold the wooden post in place and drilled 2 large screws through the floor and up into the post.
Now I began adjusting each railing by hand (because I left them only hand tight) against the wall. Make sure they are all snug. As you can see, the wall portion also has a piece of barn wood attached to ensure I had the railing good and secure.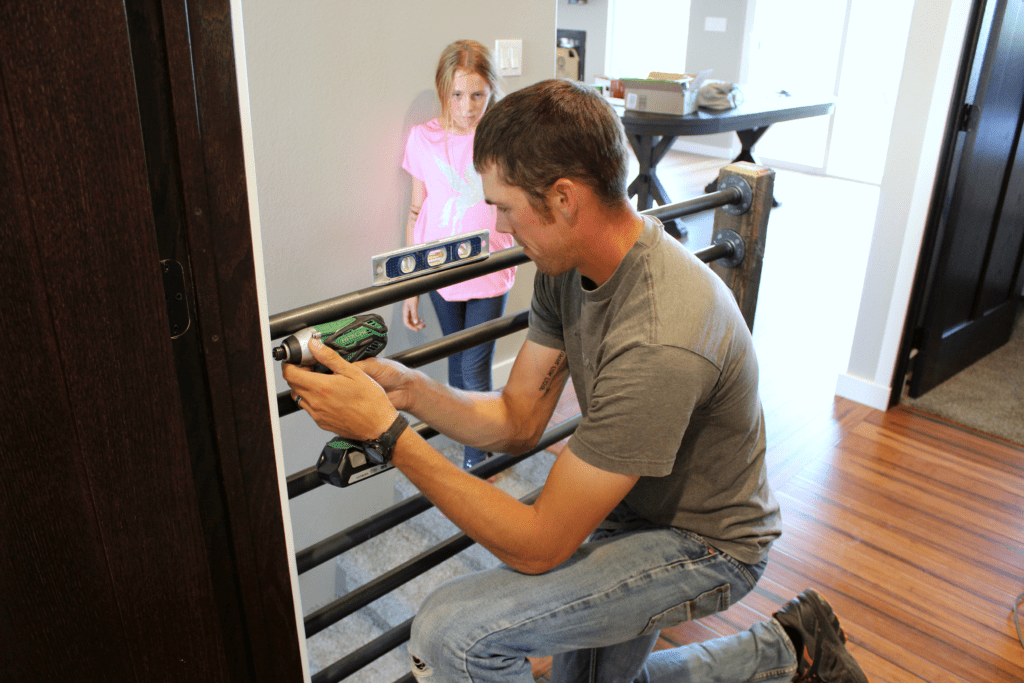 Ensure they are all level and then attach using your favorite screws, I prefer torx head screws.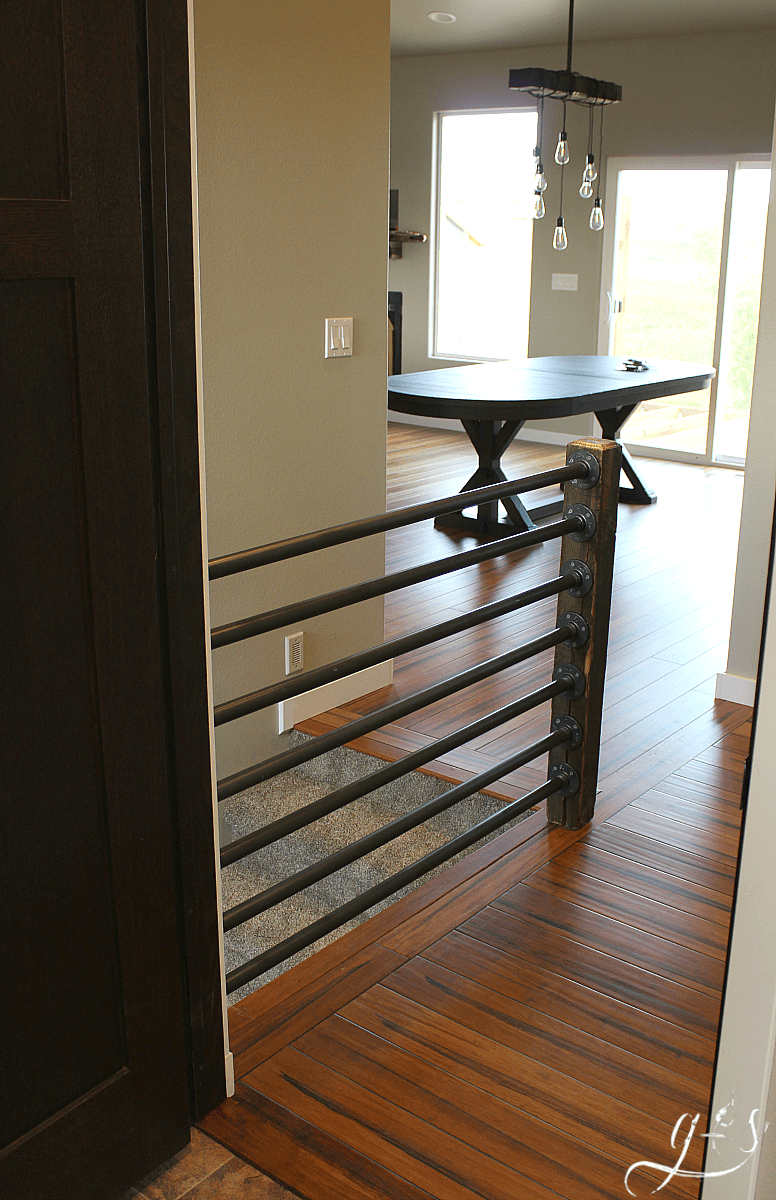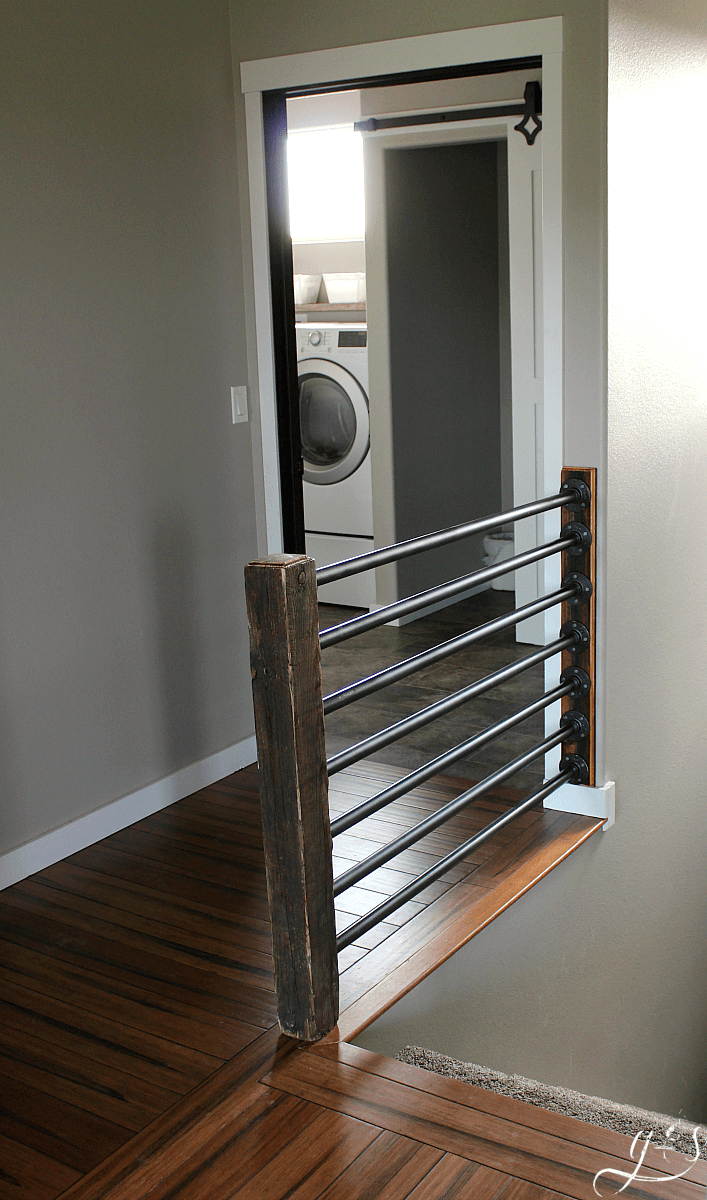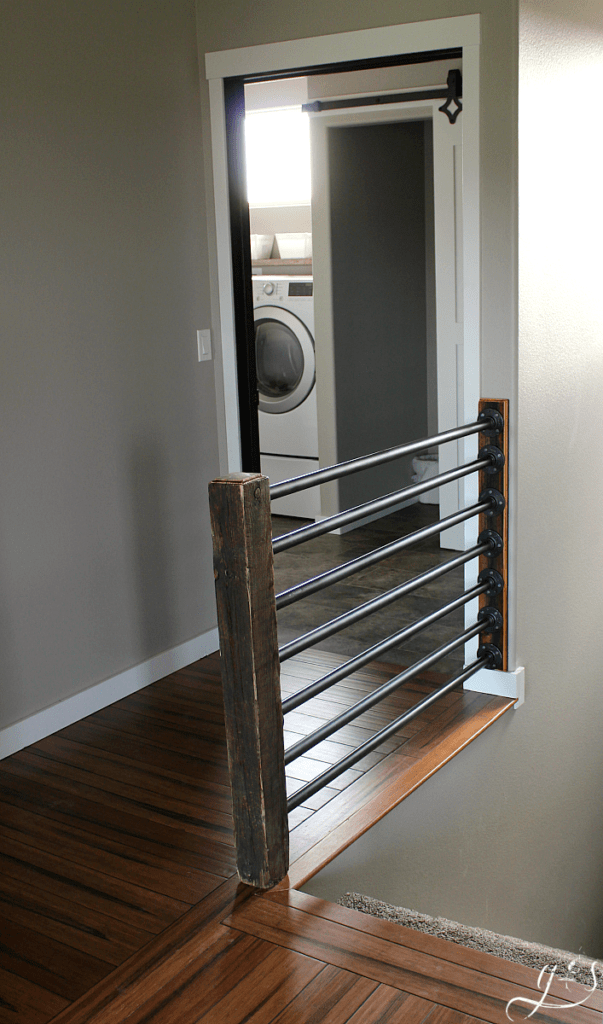 This is our final product. Just to note I was having fun using my router, so the wall piece also has a routered edge on it as well.
We are happy with how it turned out especially the Rustic & Industrial Stair Banister!
If you have questions, be sure to leave them in the comments. We (Sam or I) will be happy to answer them!