Are you ready for this Cheesy Jalapeno Cornbread? It is INCREDIBLE!
It seems as if I am quite obsessed with cornbread.
There are 3 other cornbread recipes posted and I foresee more in the future. 😉
But, oh well! If I could eat cornbread every day I would.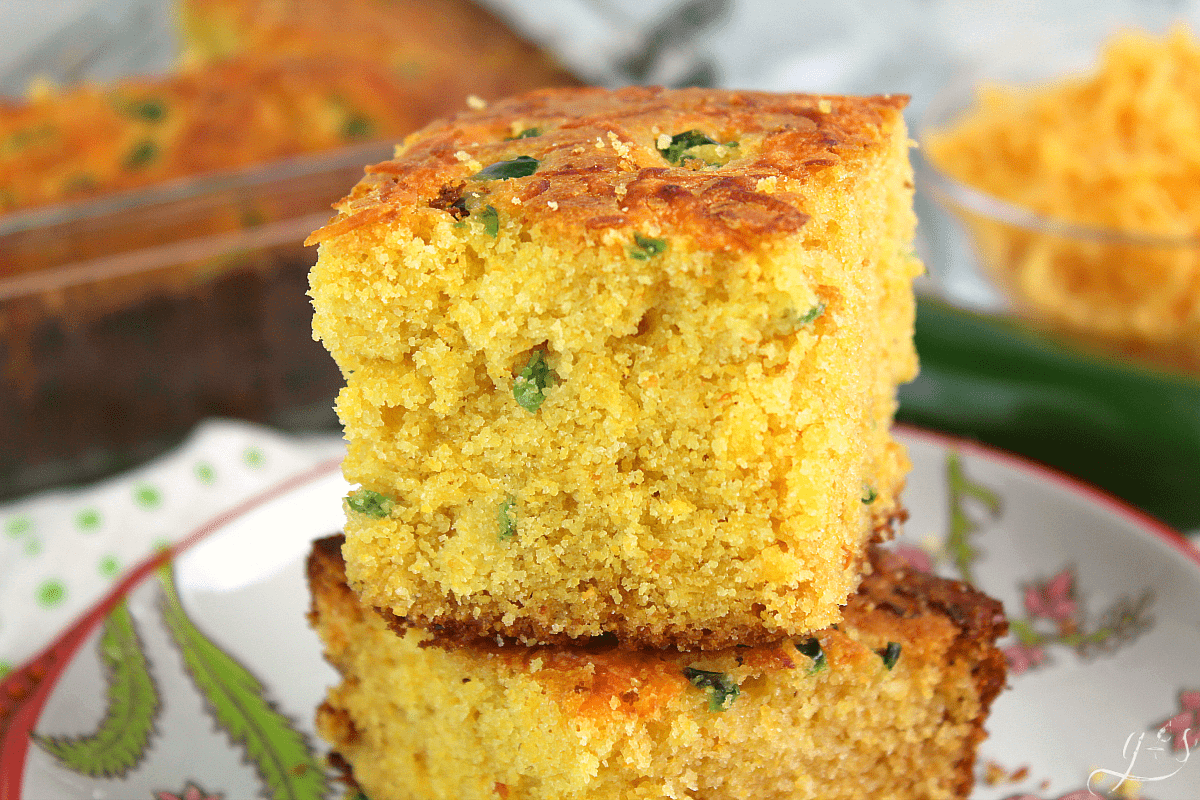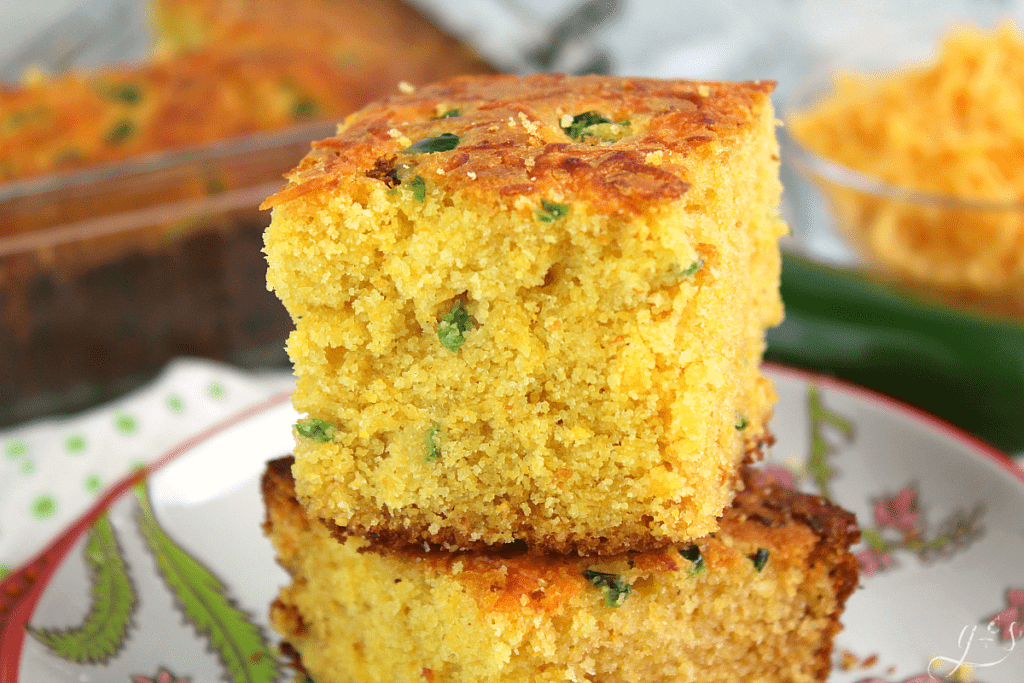 I am quite certain this Cheesy Jalapeno Cornbread will be a lovely addition to your bread and side dish recipes.
This classic from-scratch bread takes this savory recipe up a notch with the addition of shredded cheddar cheese and diced jalapeno.
With a few simple pantry ingredients, you can whip this recipe up in a flash!
If you are feeding a crowd, be sure to double this recipe by using a 9×13 pan.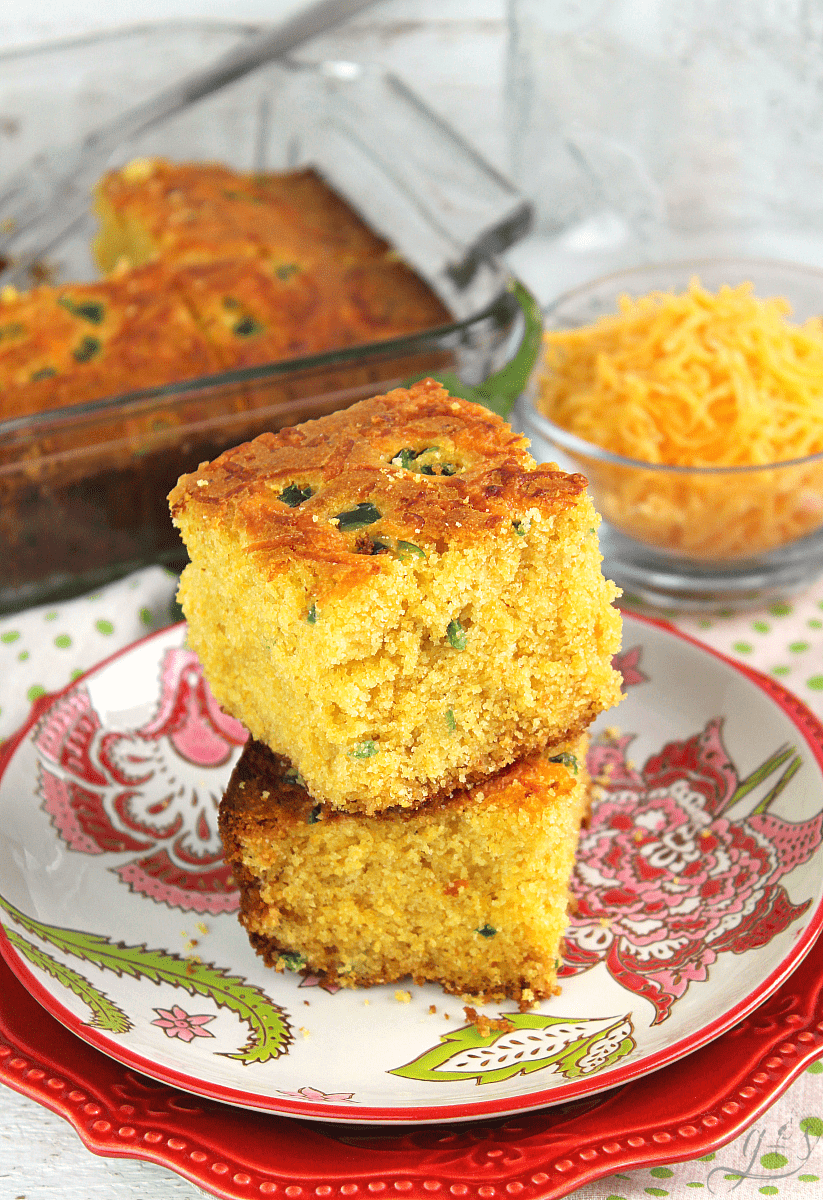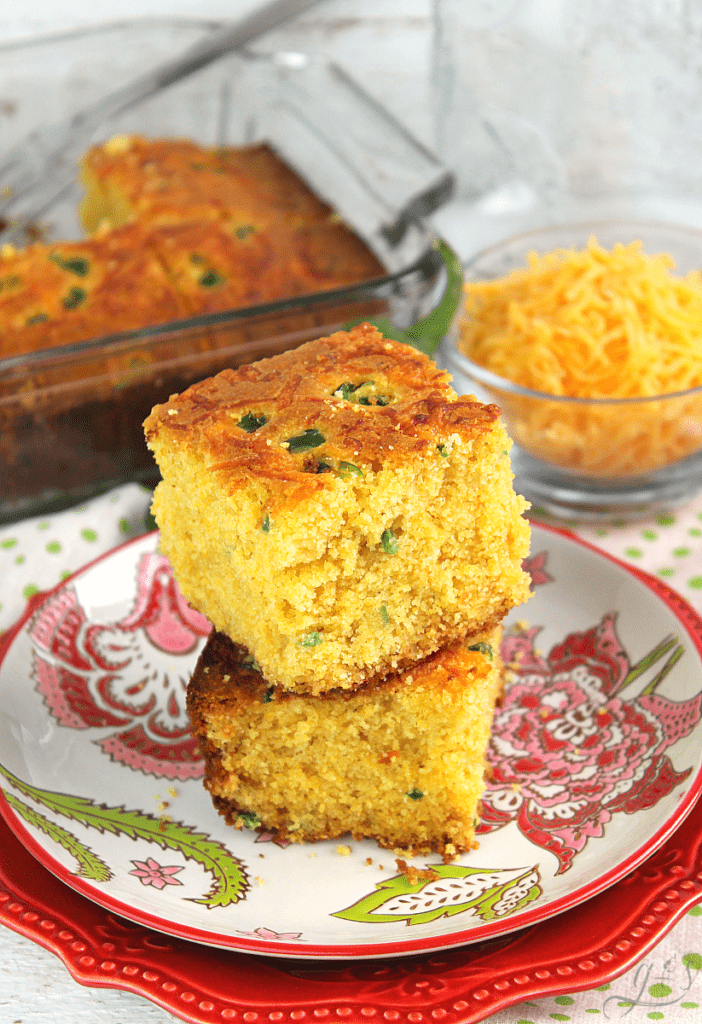 This recipe provides 9 pieces of fluffy cornbread, but we all know that 1 piece per person does not always suffice.
It is quite common that each person in our family eats 2 pieces per meal. Carb loading, you know. 😉
You will notice that this particular cornbread recipe is not "skinny" or "clean eating" or referred to as "super healthy". This is not to say this absolutely delicious cornbread is unhealthy, it's just a little indulgent.
And who doesn't like a little indulgence every now and again. 😉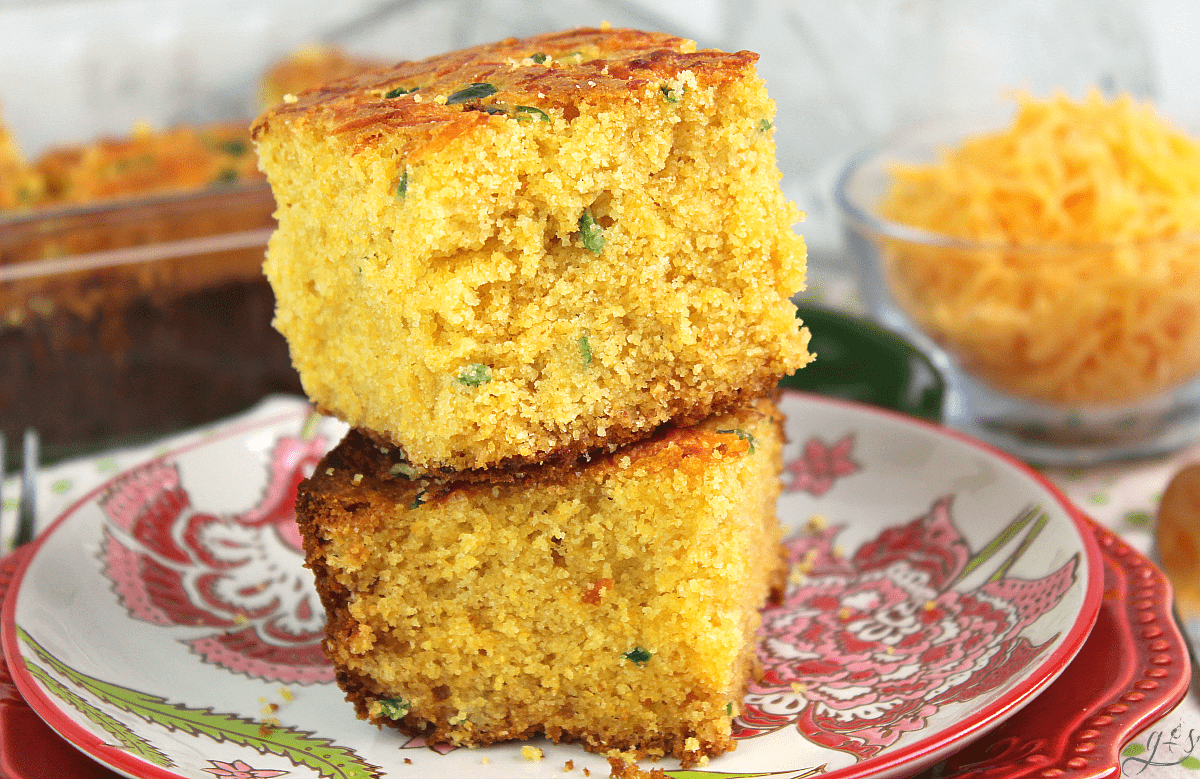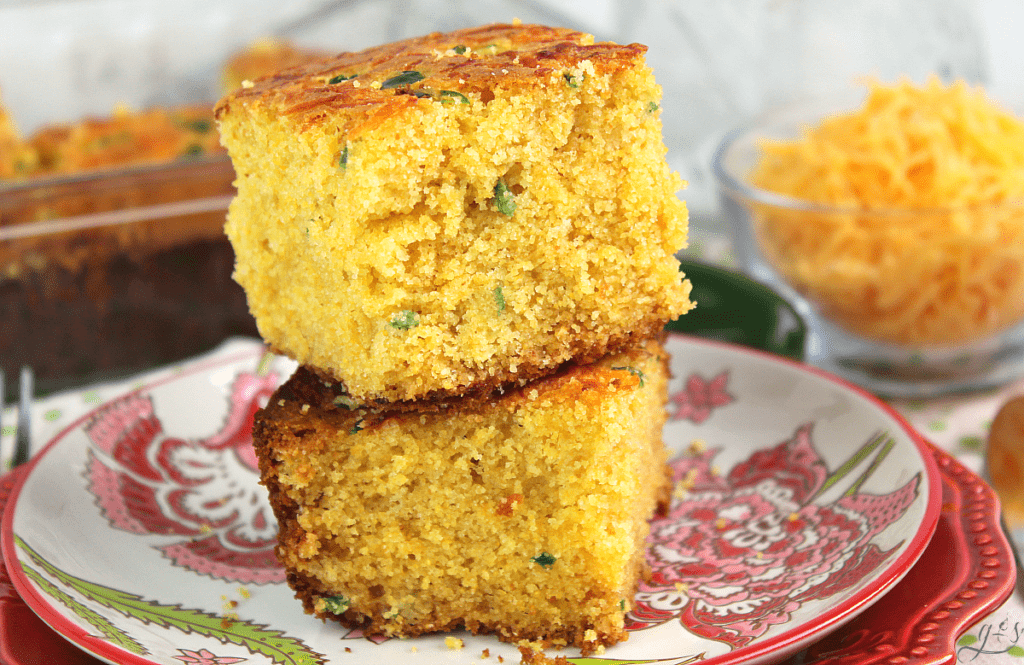 Oh goodness, we thoroughly enjoy this cornbread every time we make it. The savory cheddar and spicy jalapeno pair perfectly with the honey and butter in the batter.
We also like to slather a little more butter and honey on the top before we eat!
Serving this Cheesy Jalapeno Cornbread alongside a warm chili or soup is the perfect meal.
The jalapeno does not overpower the bread. It adds flavor, but the bread is not spicy or too much for children to handle.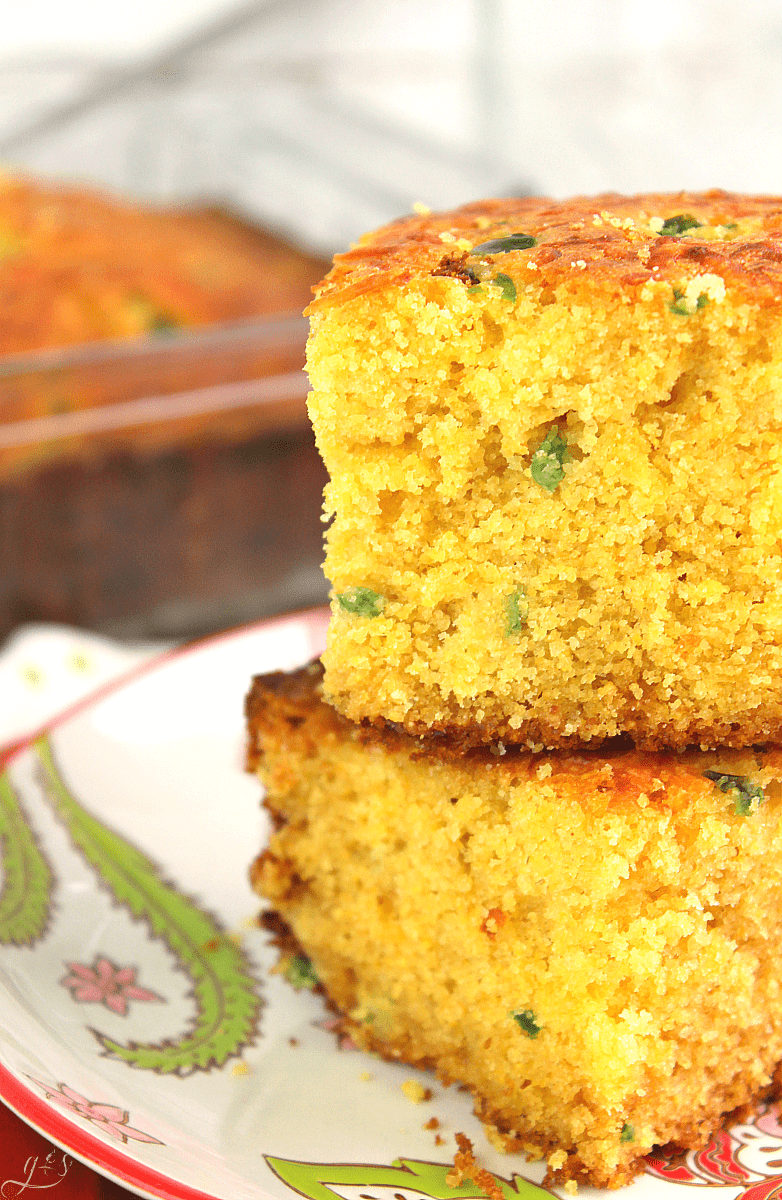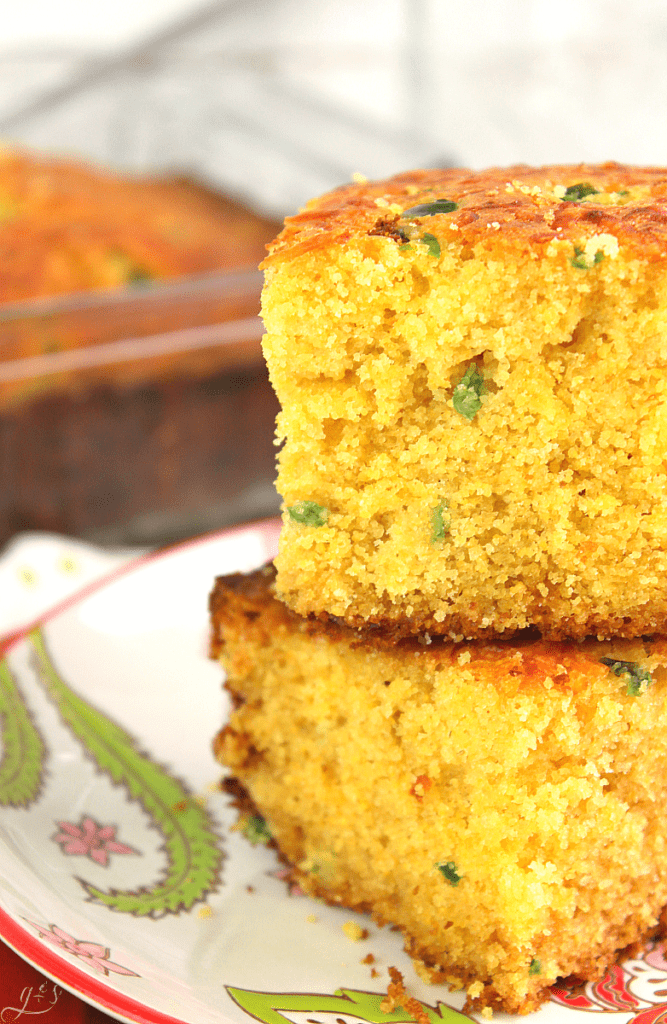 You will find this delightful recipe and instructions at Living Well Spending Less. I so enjoy creating recipes for Ruth and her team. Ruth's mission is to eliminate overwhelm and make your life just a little bit easier. Her blog is amazing and I am honored to have my recipe creations featured there!