I'm from the Midwest.
We eat casseroles. Lots and lots of casseroles.
Why? Because they are super easy to throw together AND super delicious.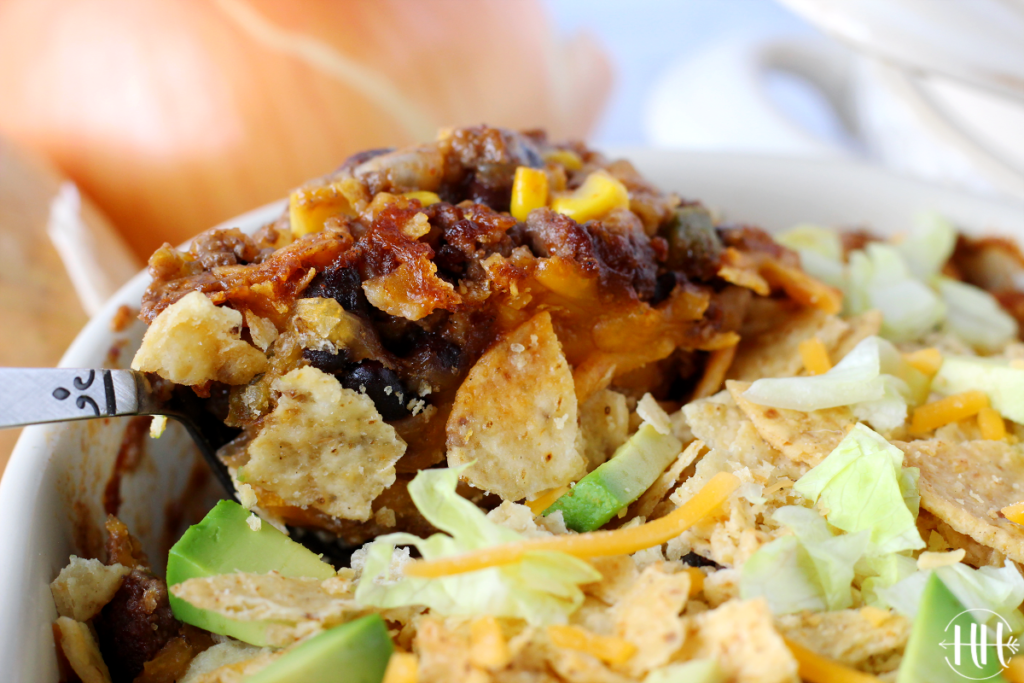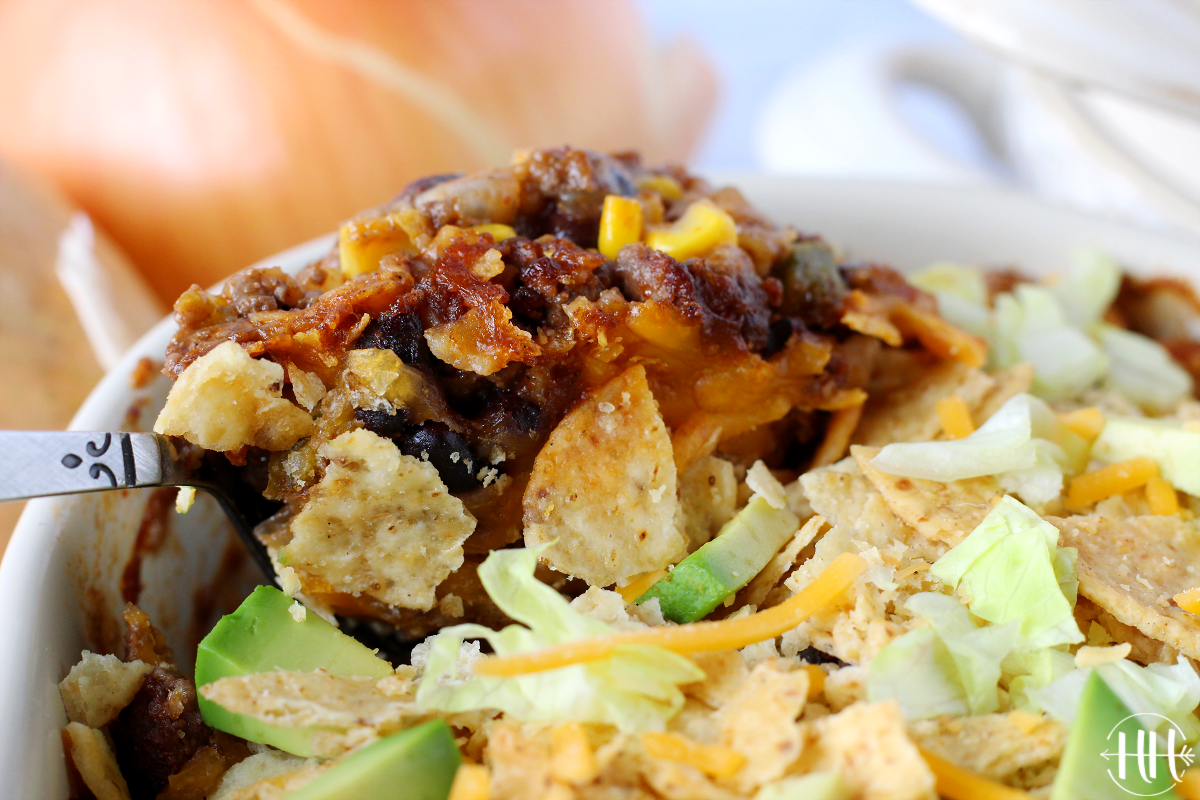 This Gluten Free Beef Enchilada Casserole has been made multiple times in the past few months. We absolutely love it!
Our family friend, Danica, was kind enough to bring this yummy meal to us after Jaxon was born.
Lucky for me (and you!), Danica was kind enough to share her recipe with me. Nailing down the measurements was easy and I am so happy to share it with you.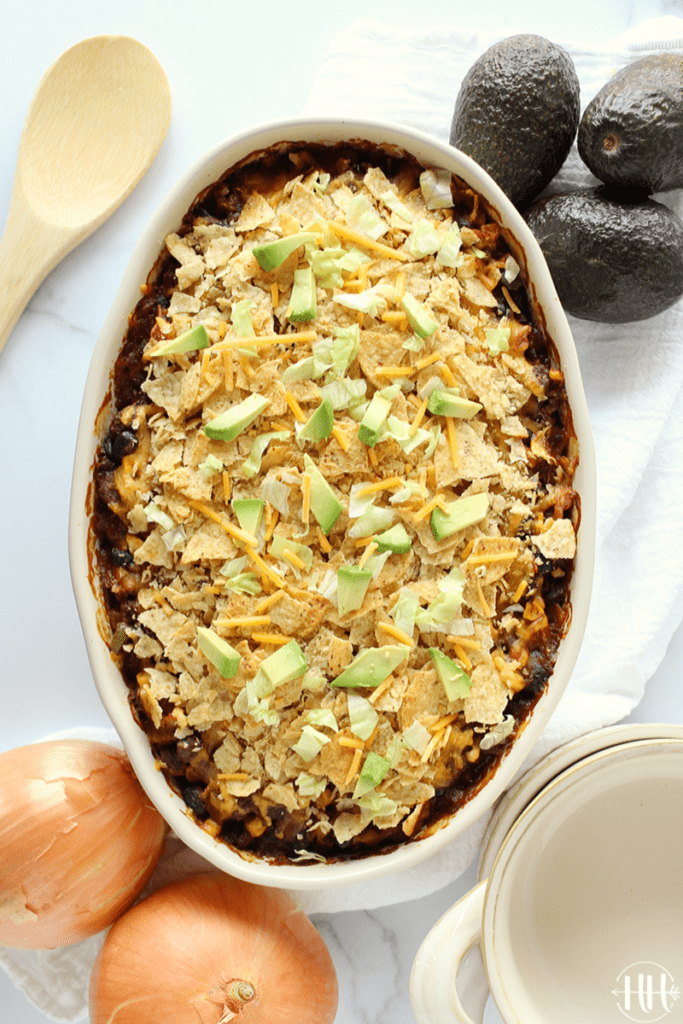 In all fairness, I added a bell pepper and swapped Doritos for plain tortilla chips. However, I think that's the only changes I made.
Typically, we have tortilla chips on hand so I use them, but feel free to use any tortilla-like chips, Fritos, or Doritos you have in this Beef Enchilada Casserole.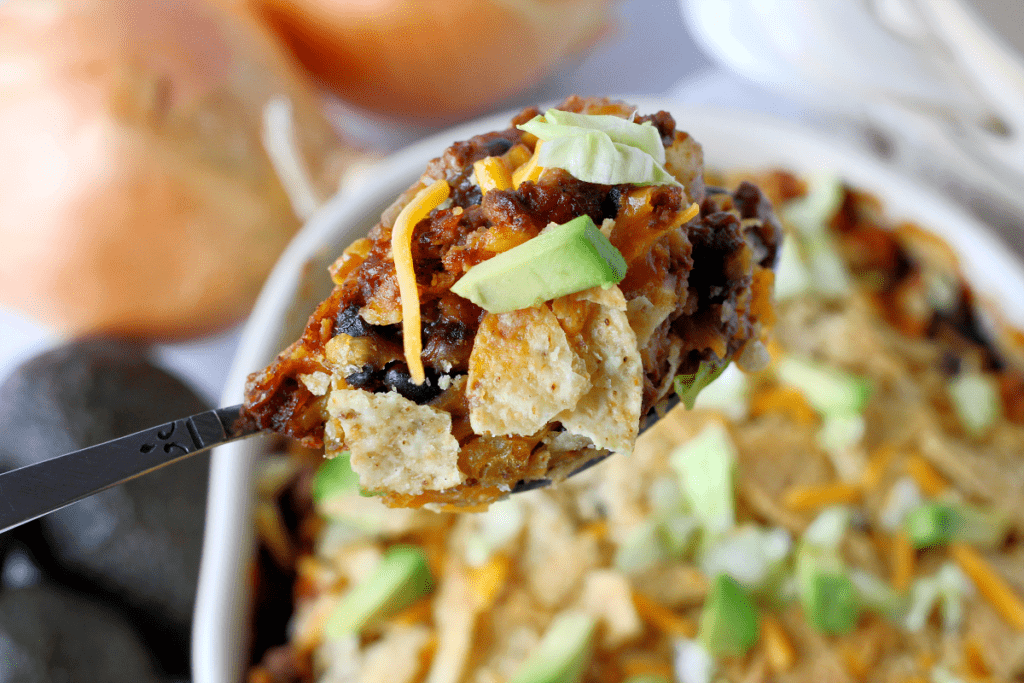 If you are dairy free, leave out the cheese. This dish will taste just as good without it. Plus, this casserole is naturally gluten free!
For all of you meal preppers, prepare this Beef Enchilada Casserole ahead of time and refrigerate until ready to bake. Naturally, leave off the crushed tortilla chips until ready to bake so they don't get soggy.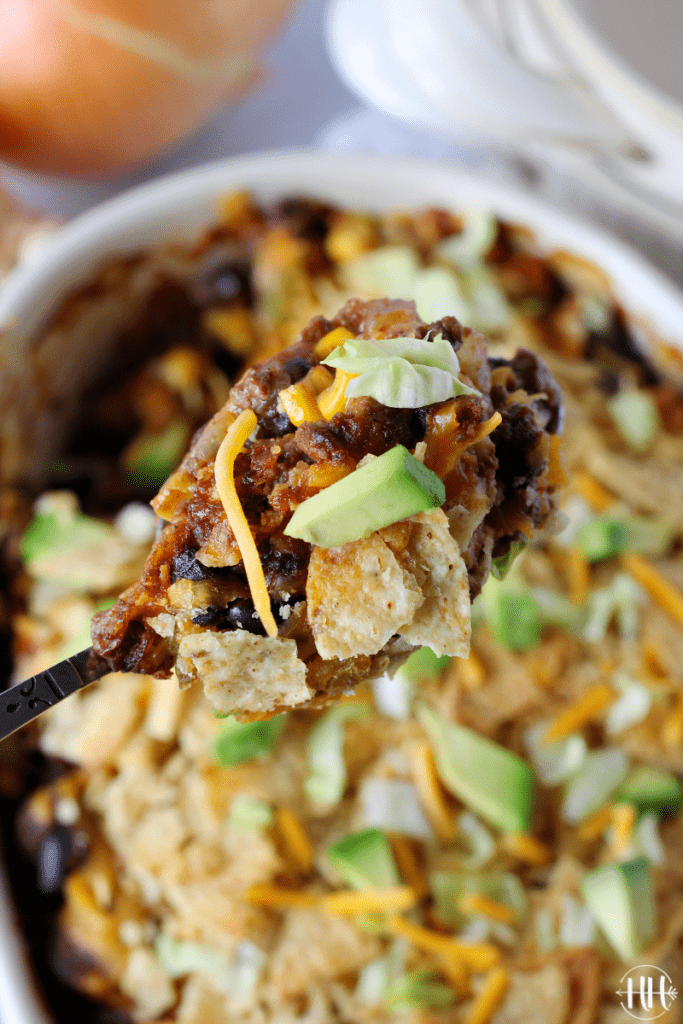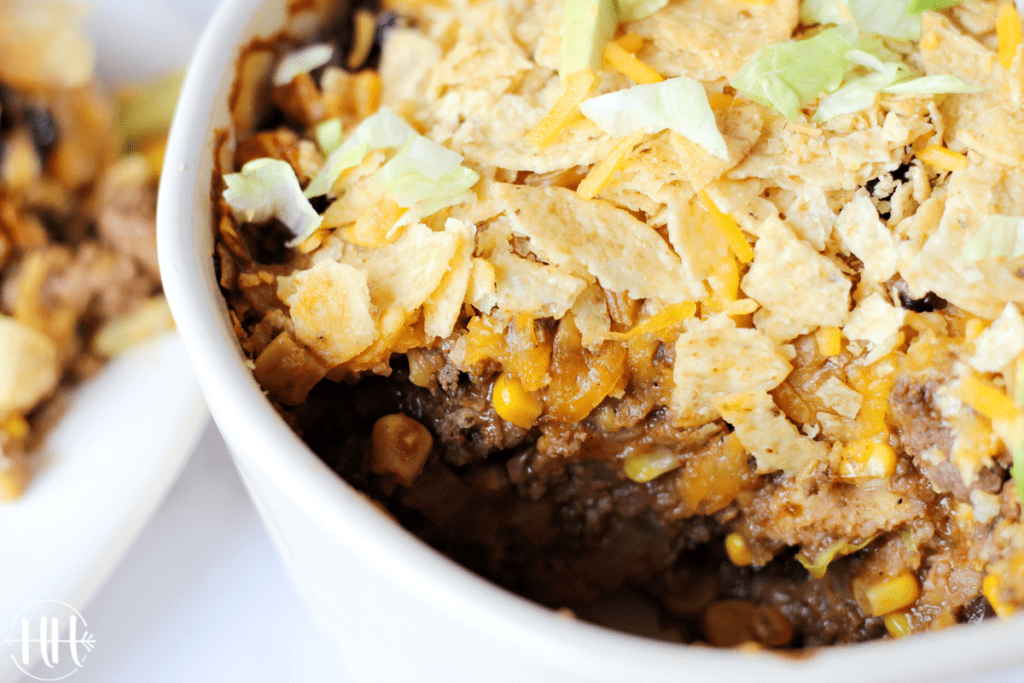 Also, this meal is perfect to be given to others! You can bring it over already baked or give it to them to prepare in the coming days at their convenience.
Ooooppps, I forgot to mention this meal can be a one pot recipe if you have a dutch oven aka a stove to oven safe pot. For photography reasons I transferred the casserole to a pretty 9×13 pan, but save yourself some dishes. 😉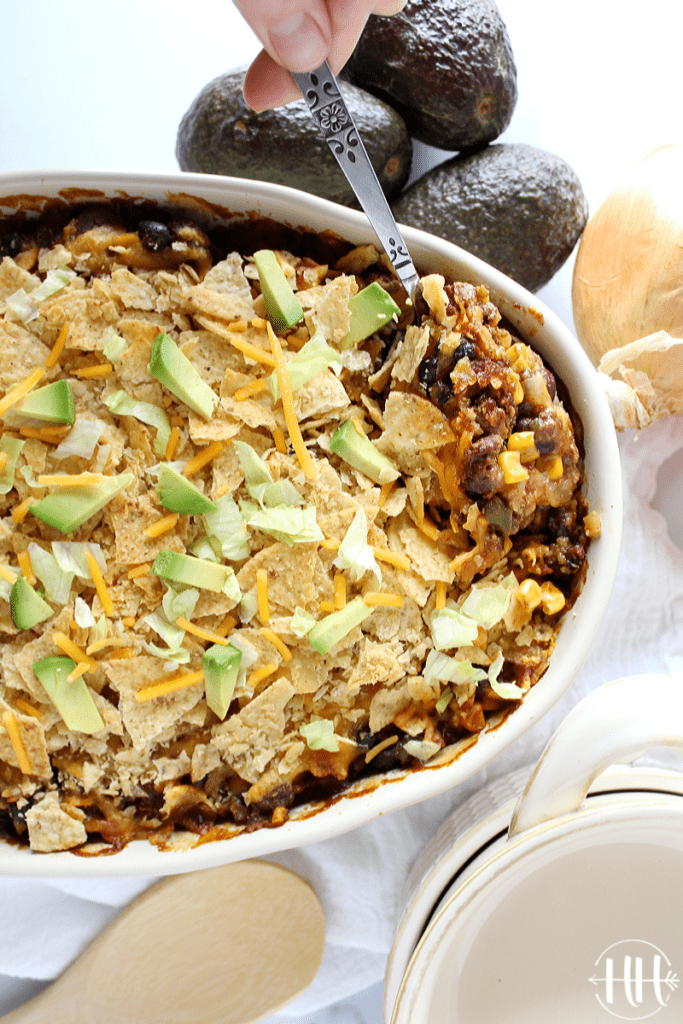 Okay, lets get you the recipe! Enjoy!