As a child, rhubarb was not a vegetable I found appetizing.
I doubt I would have looked fondly upon these Gluten Free Rhubarb Muffins.
I remember my sweet grandmother creating various recipes with her garden rhubarb, and despite the fact she was a fantastic cook and I admired her in every way, her rhubarb recipes were not among my favorites.
However, I will gladly admit, I gobbled up everything else she made!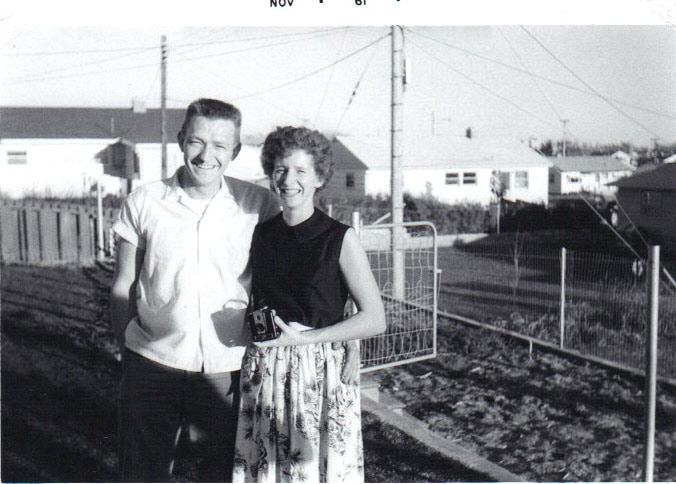 I was told this past year, that my grandfather made rhubarb wine. Ha! Apparently, my grandparents had a healthy crop of rhubarb each year and found ingenious ways to use it.
I like to think that I am following in their footsteps by utilizing every last bit of our own garden produce each season.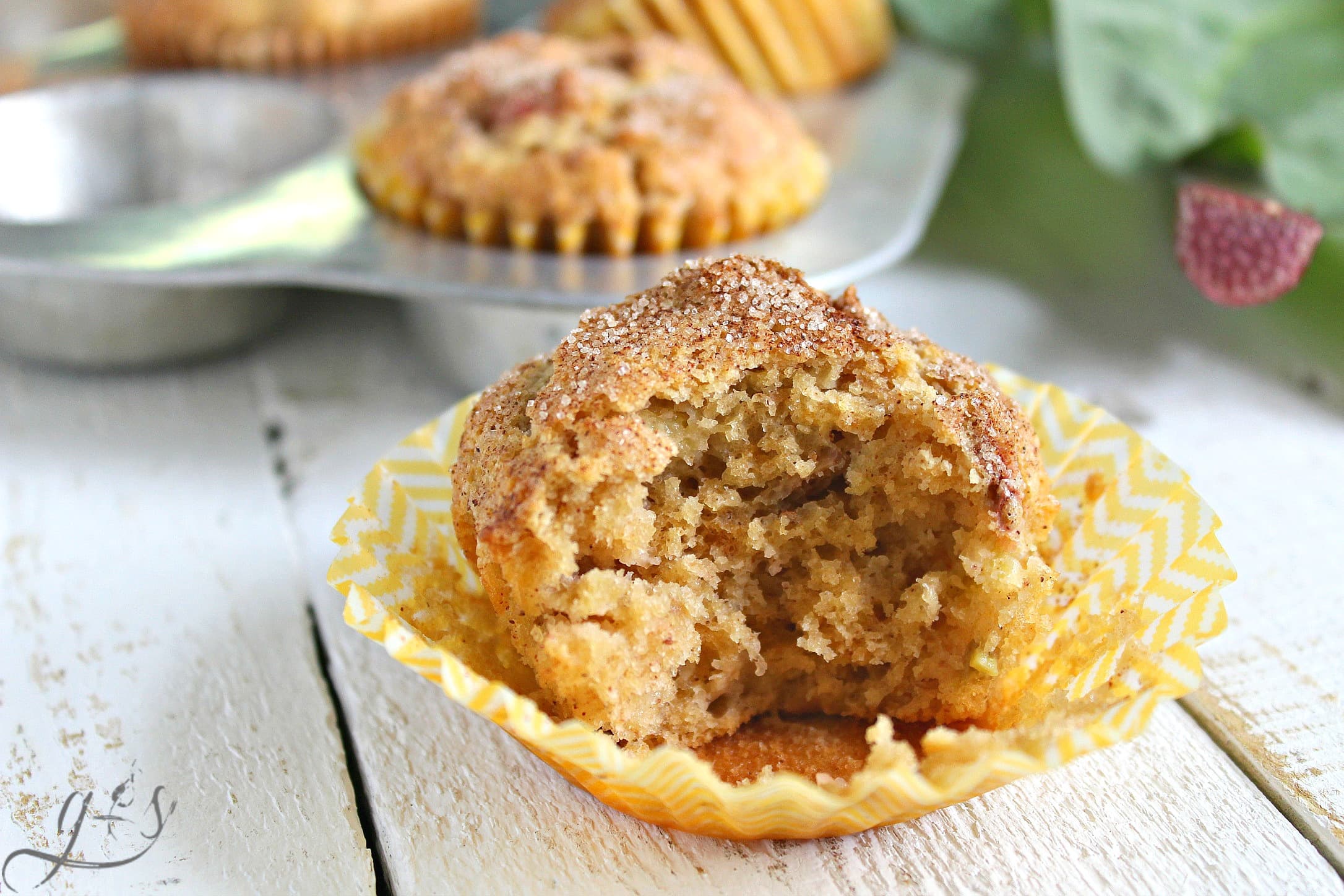 Now, fast forward 20 years from those days spent in my grandmother's kitchen to sitting in my best friend's kitchen. I remember the day well that my friend served me a delicious rhubarb recipe.
I was truly surprised I liked it and asked her repeatedly if she was sure it was actually rhubarb.
I quickly realized I may need to reevaluate my aversion to this simple whole food.
Rhubarb never tasted so good! Try these #glutenfree #muffins with a secret ingredient!
Click To Tweet
That is how these amazing delicious Gluten Free Sour Cream Rhubarb Muffins were born!
They are so easy to make and every batch has turned out fantastic. Plus, look at how gorgeous they are?!
The crumb on these muffins is light and soft. The tartness of the rhubarb is offset by the subtle sweetness of just the right amount of sugar.
Do you want to know the secret ingredient? Sour cream!
This oh-so-slight tanginess takes them over the top.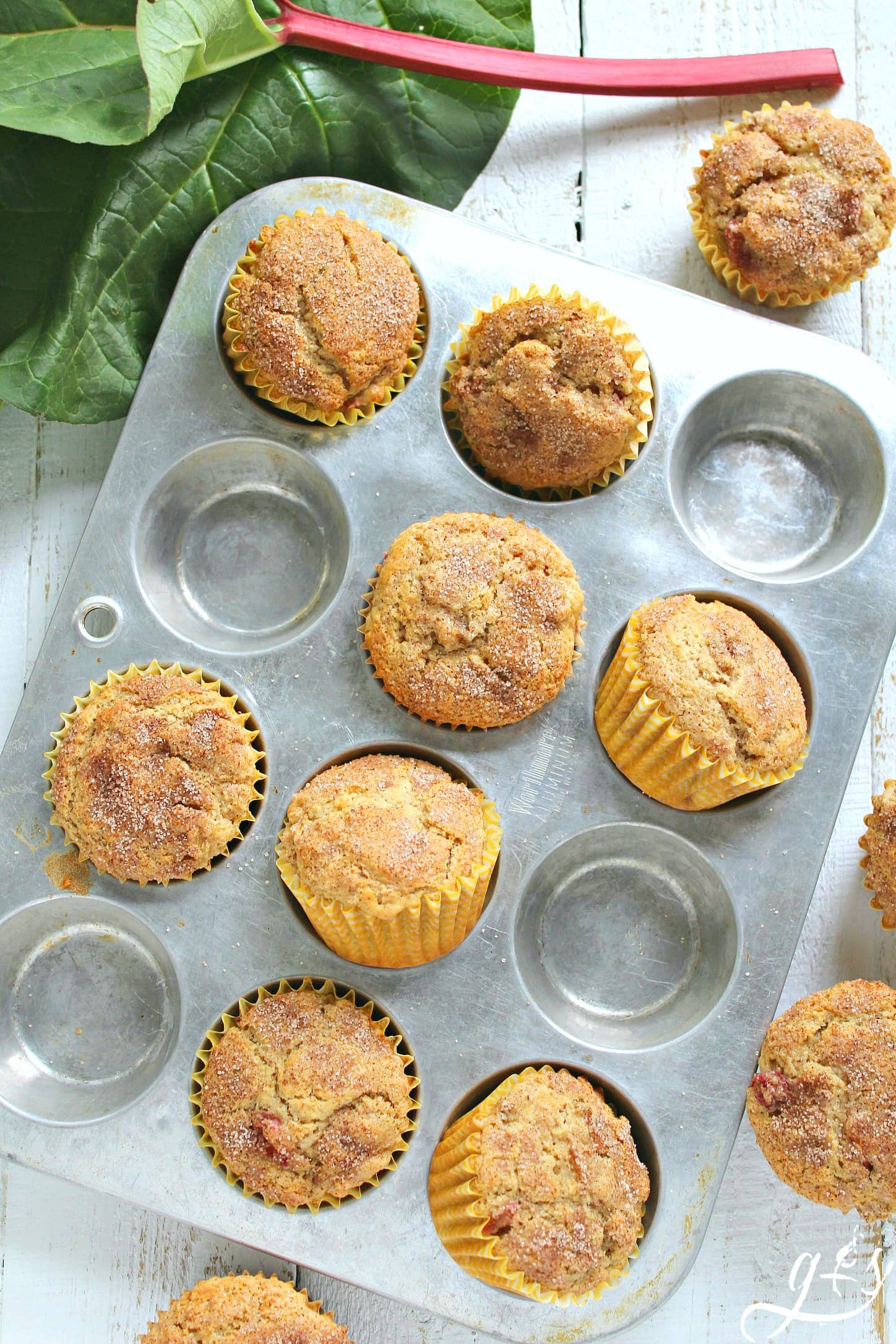 If you are not gluten free don't fret, you can still bake them! Try HappiHomemade's gluten-free flour blend, a 1-1 GF Baking Blend, or whole wheat pastry flour in these muffins. You can also try these flours in other gluten free recipes because they usually turn out perfectly!
I can't wait for you all to try this scrumptious breakfast and brunch recipe.
So the next time your neighbor offers you rhubarb, TAKE IT!
You will be happily surprised with how delicious it can taste in these heavenly muffins.
I feel so fortunate that Ruth from Living Well Spending Less published these on her website! It is always an honor to be have my recipes featured by bloggers that I admire.
How do you feel about rhubarb? Do you have a favorite recipe?