Nachos. Good.
Dessert. Good.
Peach White Chocolate Dessert Nachos. DELIGHTFUL.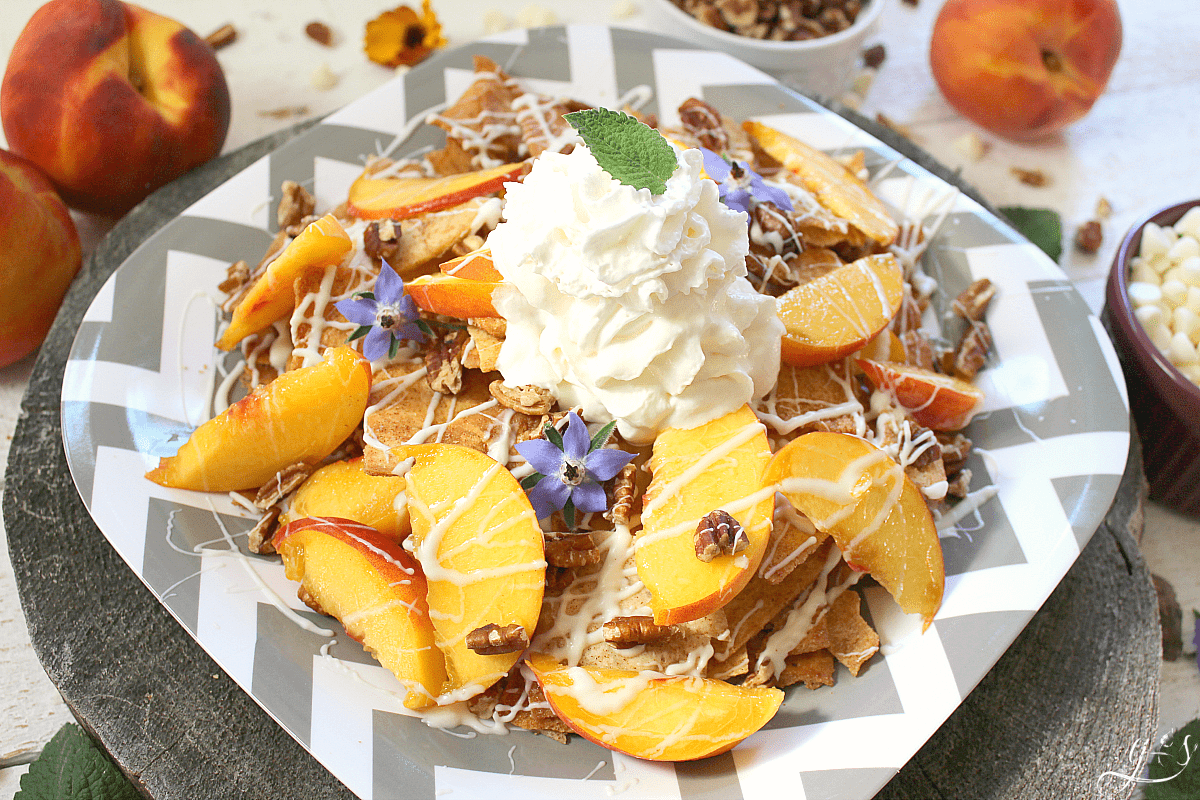 If you haven't tried dessert nachos yet, let me be the first to tell you that you need them in your life. ASAP.
Whether you are jonesing for something sweet or feeding a crowd this recipe is perfect. You can even make this dessert an interactive portion of your party by letting your guests assemble their own.
Can you just picture how cute a Dessert Nachos Bar would be? Let's just dream about this for a minute.
.
.
.
.
Aaaannnddd, we're back to reality! 😉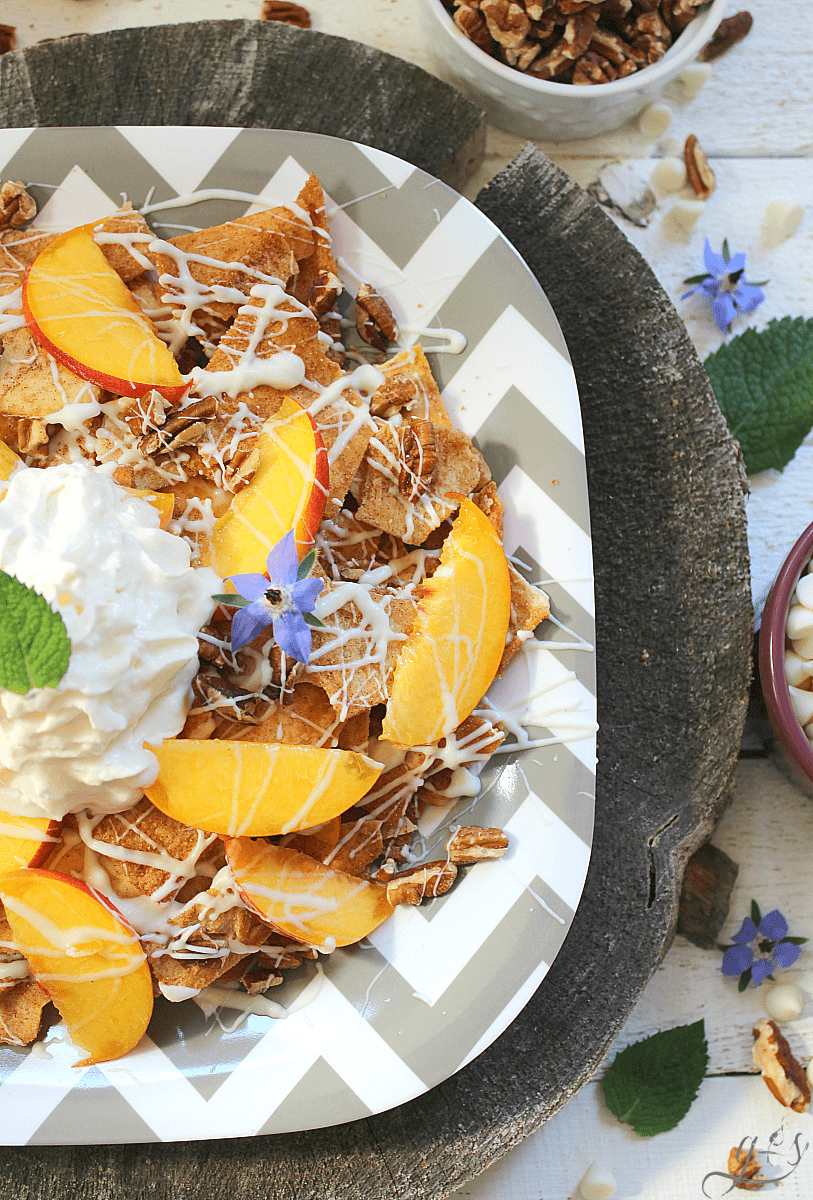 I was inspired to make this recipe by one I saw in a Pampered Chef catalog. I loved the idea of sweet pita chips, chocolate, and fresh peaches.
Summer on a plate if you ask me!
To simplify the recipe I used Stacy's Cinnamon Pita Chips, Reddi-Whip, melted white chocolate chips, and sliced peaches. You can even add a few sliced pecans for another flavor component.
Feel free to make your own cinnamon pita chips with this recipe!
Here is what you need:
2 bags of Stacy's Cinnamon Pita Chips (14 oz total)
2 peaches, sliced
½ cup pecans, chopped
½ cup white chocolate chips, melted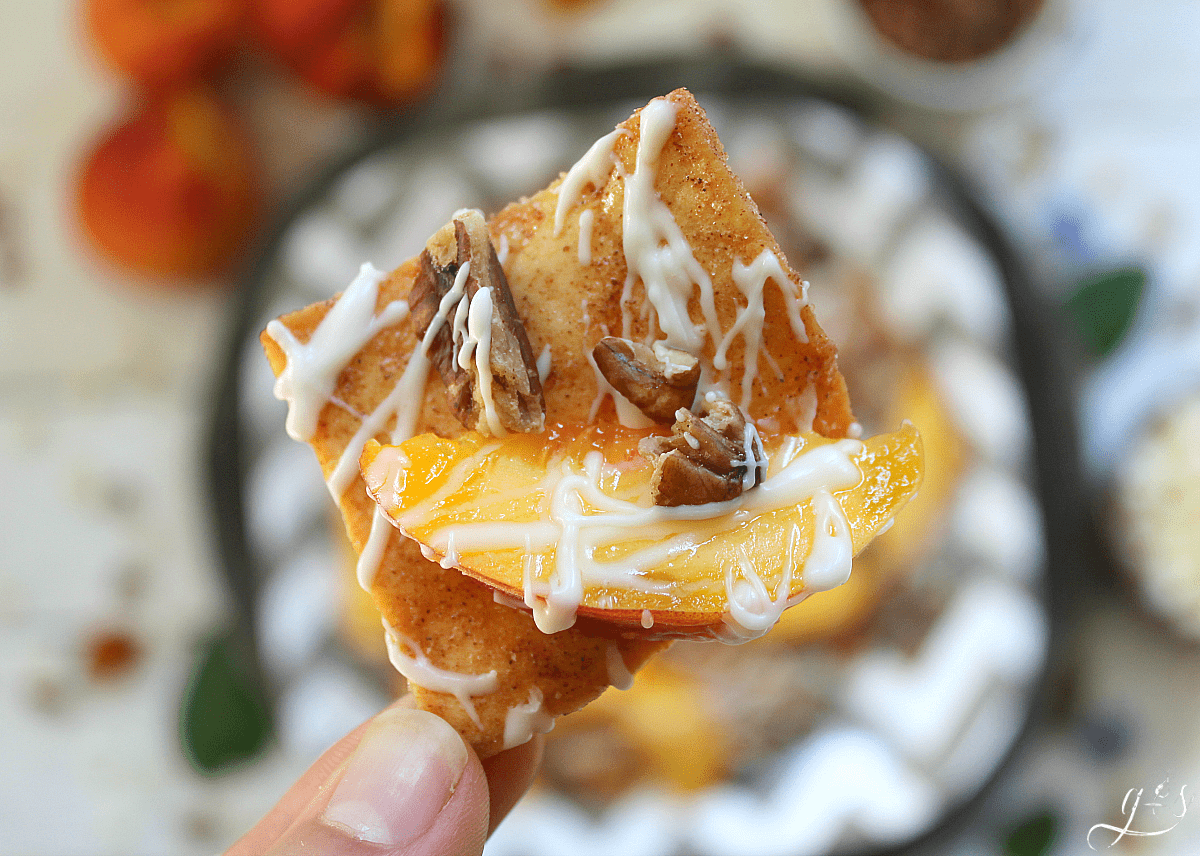 This dessert is a showstopper too with it's beautiful colors and plating. When serving add a few mint leaves or edible flowers.
If you want to get really fancy you could grill your peaches and achieve the almighty grill marks of perfection.
A little smokiness from the BBQ and caramelization on the fruit sounds perfect to me!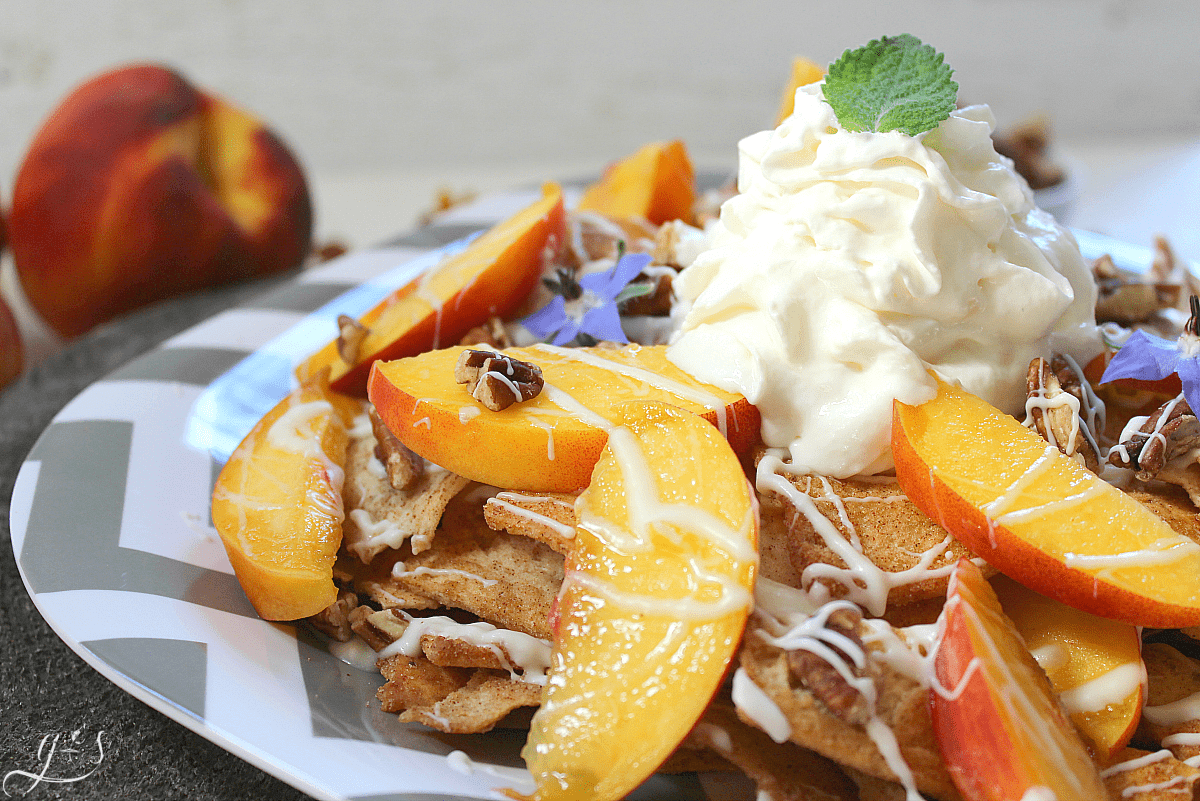 Well now that your mouth is watering and you are planning a dessert party for all your peeps let's get you the details! You can find these fun Peach & White Chocolate Dessert Nachos at Living Well Spending Less. Enjoy!
Check out these easy summer recipes for more inspiration! Some are allergen friendly, some aren't. 😉