What is it about casseroles that brings a family together?
I mean seriously, I have my kids in the palm of my hand when I mention I am making this meal.
They would surely do ANY chore for ANY amount of time if I dangled this Healthy Tater Tot Casserole in front of them.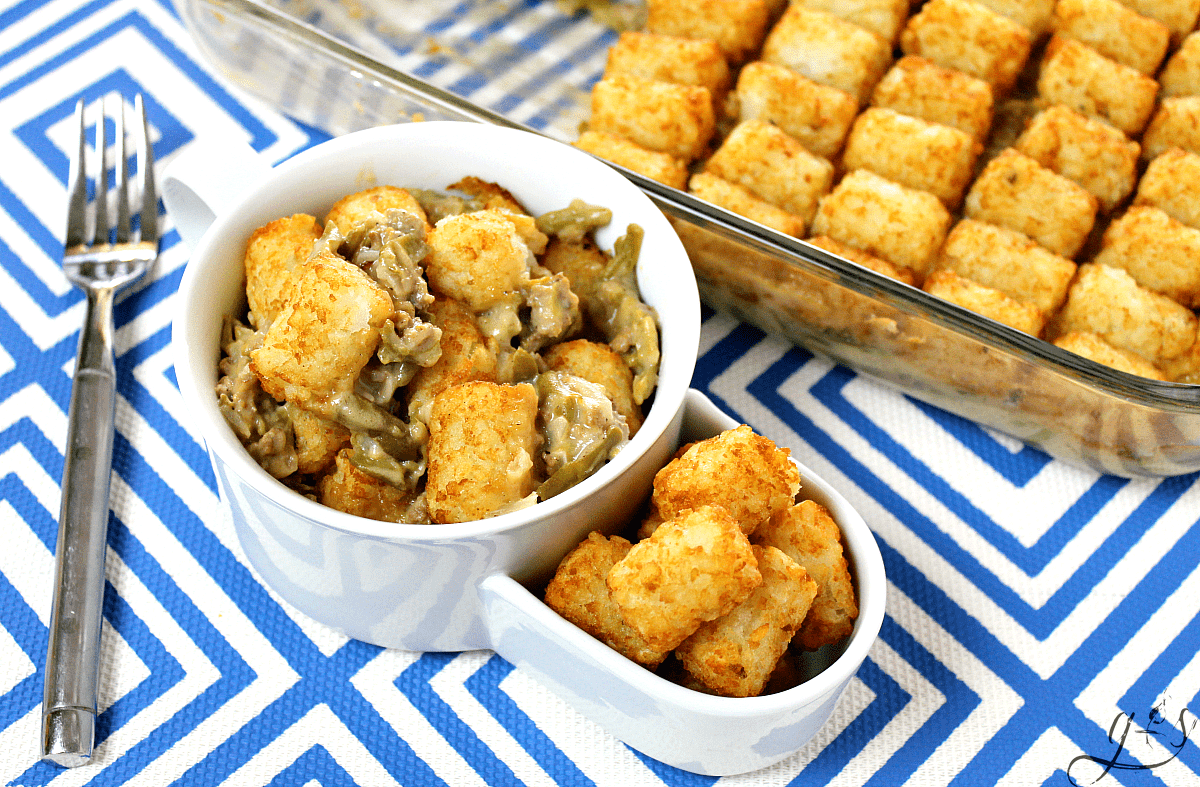 Ryan, my sweet, handsome, and rarely picky husband, had an aversion to Healthy Tater Tot Casserole for years. His whole adult life really. He states that he ate it way to often as a kid and did not need to eat it again as an adult. E.V.E.R.
I have to admit, I have my own food aversion that stems from childhood, Tuna Noodle Casserole. Bless my mom's heart, but she made every version of that casserole you can think of and I can't say I ever want to eat it again. E.V.E.R.
My mom and I had a good laugh about it the other day as we ate a portion of this delicious tater tot casserole for lunch. 🙂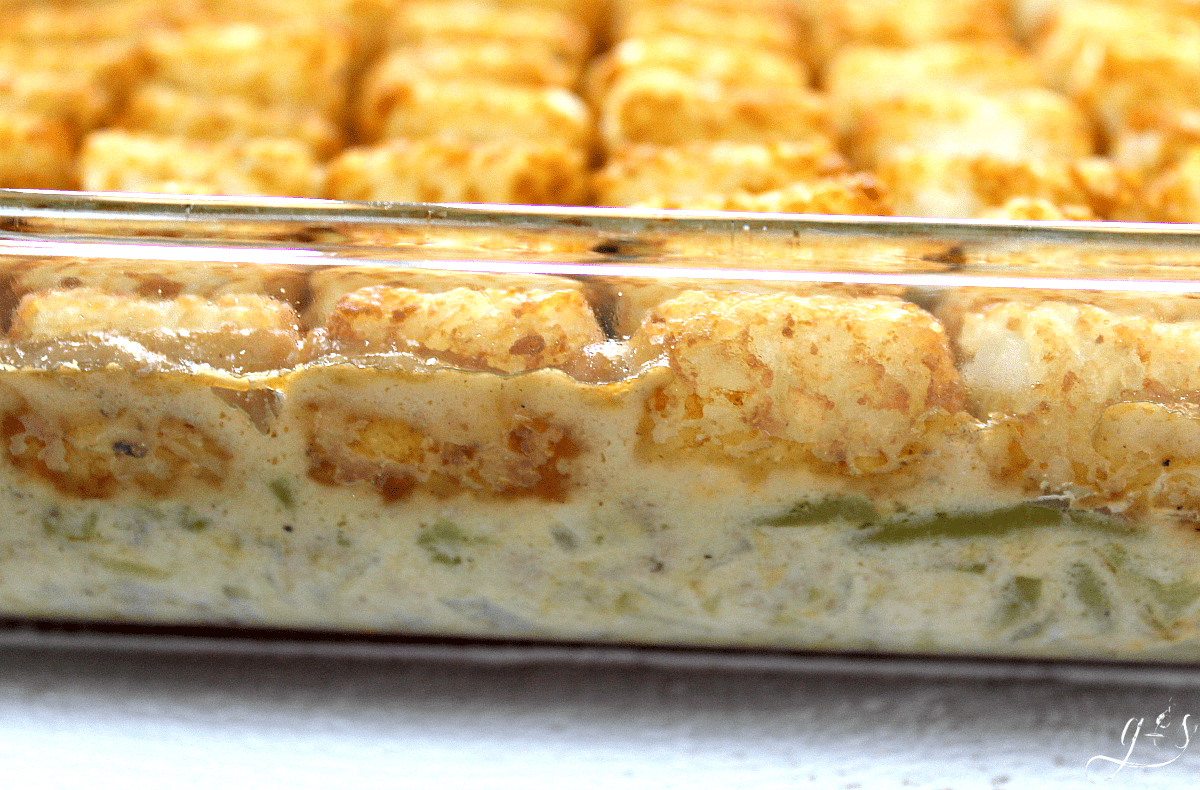 When serving this version of gluten free Healthy Tater Tot Casserole or the first time I could tell my husband was prepared to choke it down and not complain. Ha! What a strange twist of fate, when he quietly loaded a second helping onto his plate!
I didn't even need to ask if he liked it, that told me everything!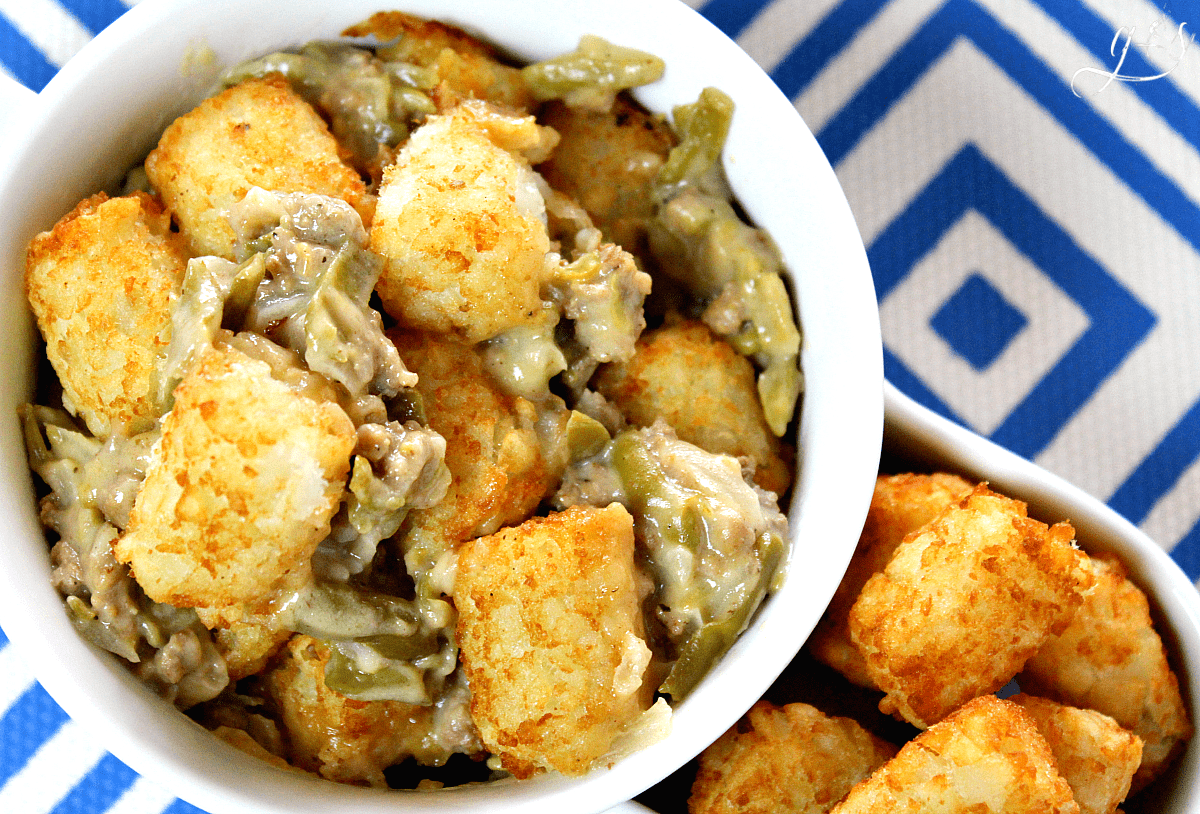 As both kids asked if we could eat this again soon, he chimed in and said he would like that. What to the what?! Really?
Okay, it's official. I am a casserole rock star. 😉
10 Ingredient Healthier Tater Tot Casserole - NO canned soup! #glutenfree #sammisrecipes
Click To Tweet
I just know you will like this delicious and hearty casserole too. I did away with the canned creamed soup and replaced it with a simple homemade sauce made of milk, cornstarch, Worcestershire sauce, and cheese.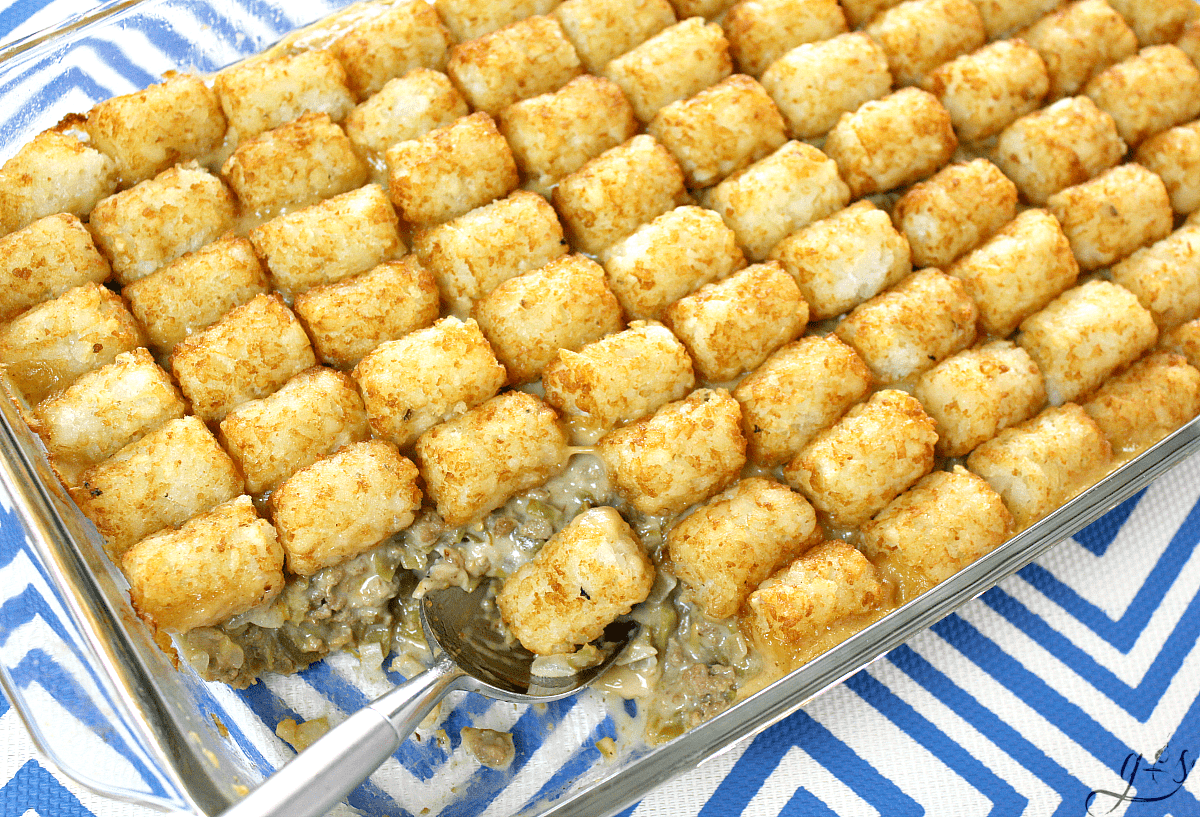 Oh and just to "health" it up a bit, there are 2 cans of green beans in it.
You know, we're healthy like that. 😉
This casserole is perfect for family dinners, new moms just home from the hospital, your gluten-free friends, and potlucks! Enjoy every last bite. Mmmmm!
A BIG thank you to Ruth at Living Well Spending Less for featuring this article on her gorgeous website!