This is a sponsored conversation written by me on behalf of Tyson Foods, Inc. The opinions and text are all mine. #HillshireSnackingSocialPlattersAtTarget #CollectiveBias
So we are trying something new this year.
New food traditions. Hello, holiday grazing table!
New gift traditions. Bye bye, tons of gifts to find a place for.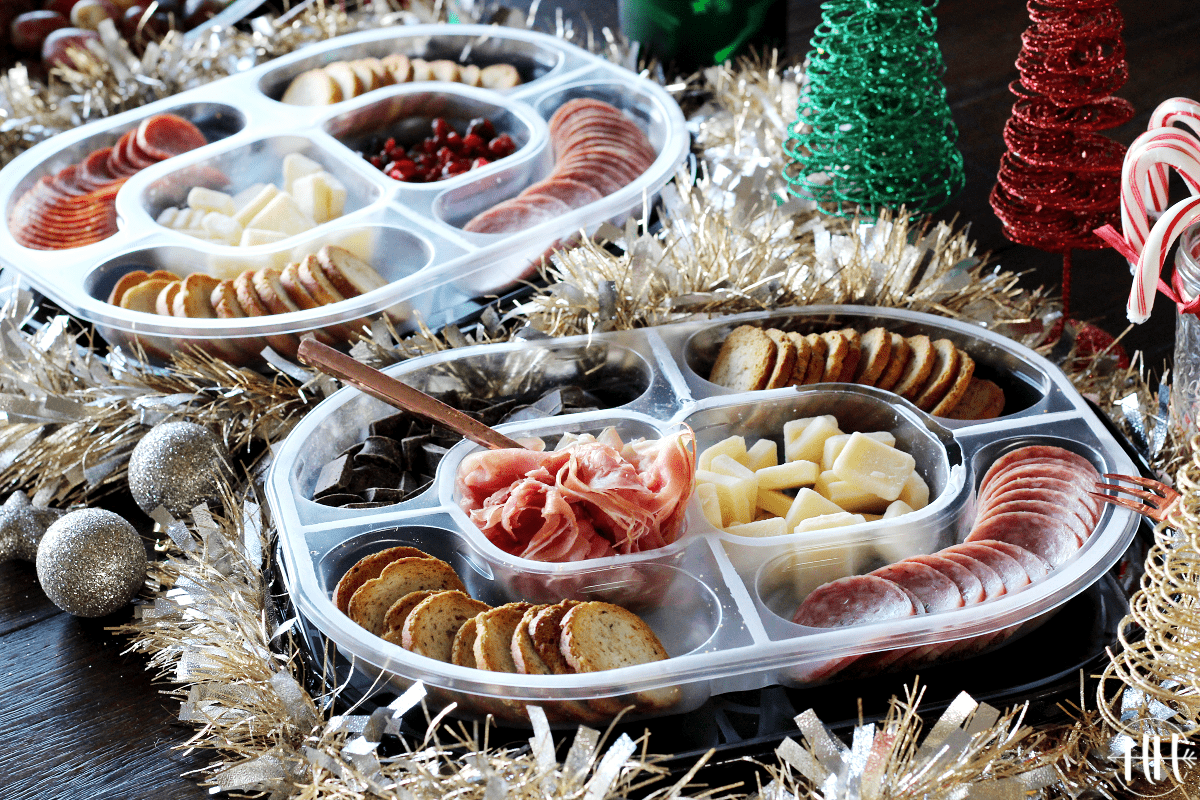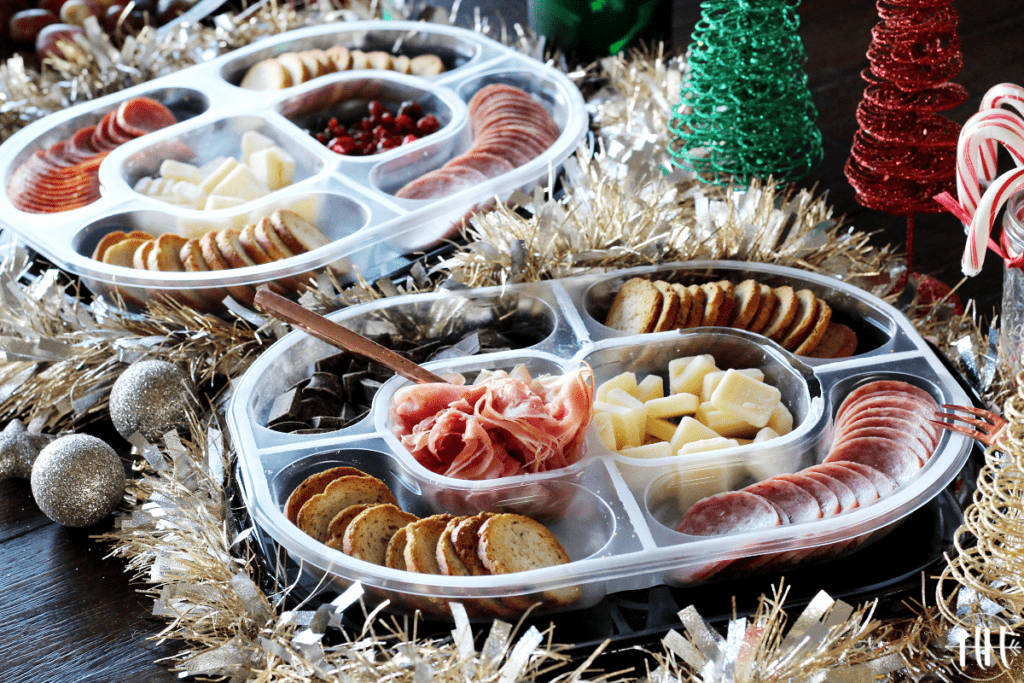 This fall my sister suggested a change and we all gladly jumped on board.
Our usual Christmas day at my parent's home consists of sweet treats, gifts, and a traditional holiday dinner all while Christmas movies are playing on repeat in the background.
It was decided that we would not be exchanging gifts this year because who really needs anything. Amiright?! So, no gifts except for the children.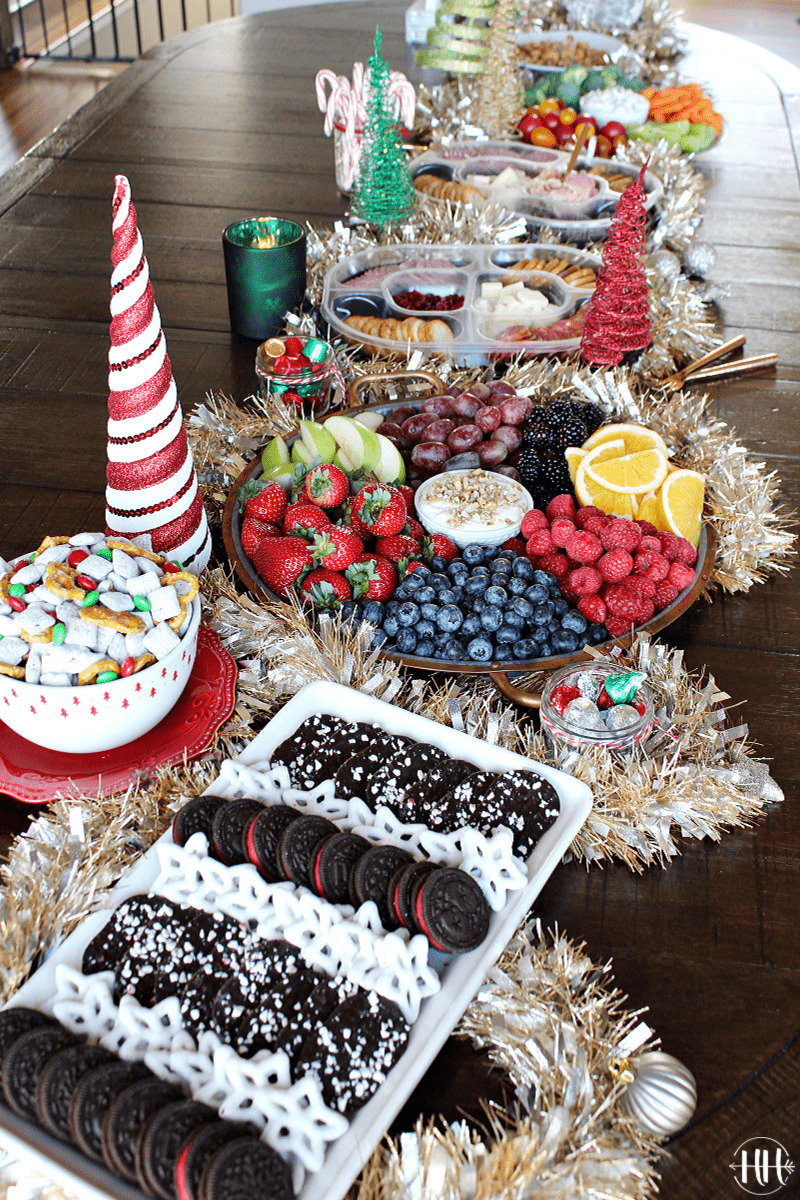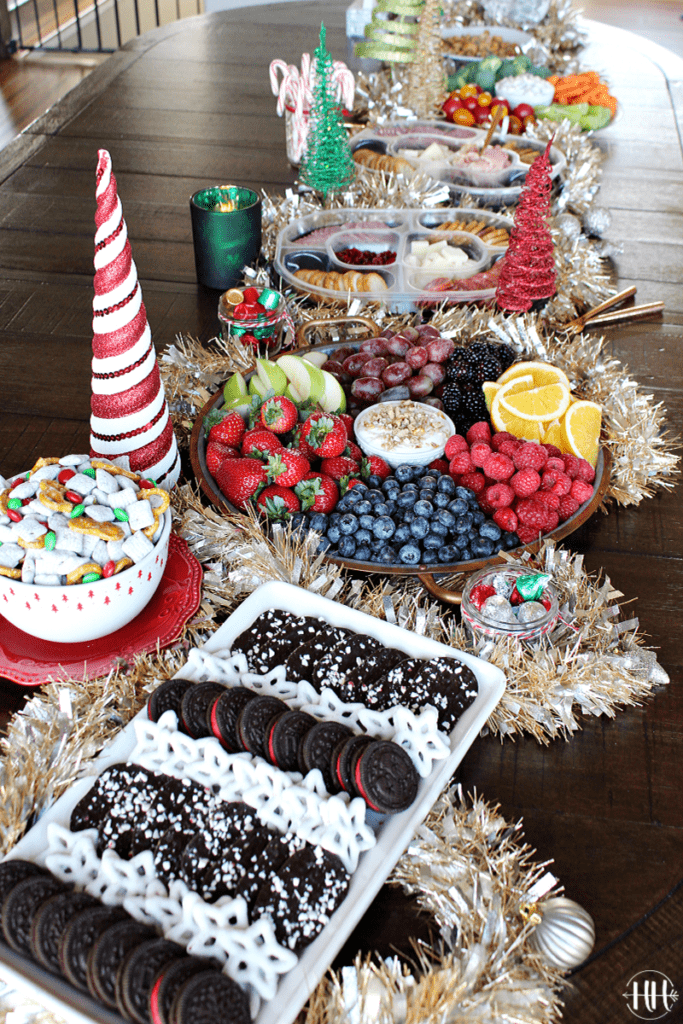 We are choosing to wear ugly Christmas sweaters and play games, watch movies and make memories together versus spending money on gifts that none of us need.
My mom came up with the idea of basically snacking on our favorite holiday foods all day long instead of our traditional Christmas dinner.
And you know me, I can get on board with eating all the live long day. 😉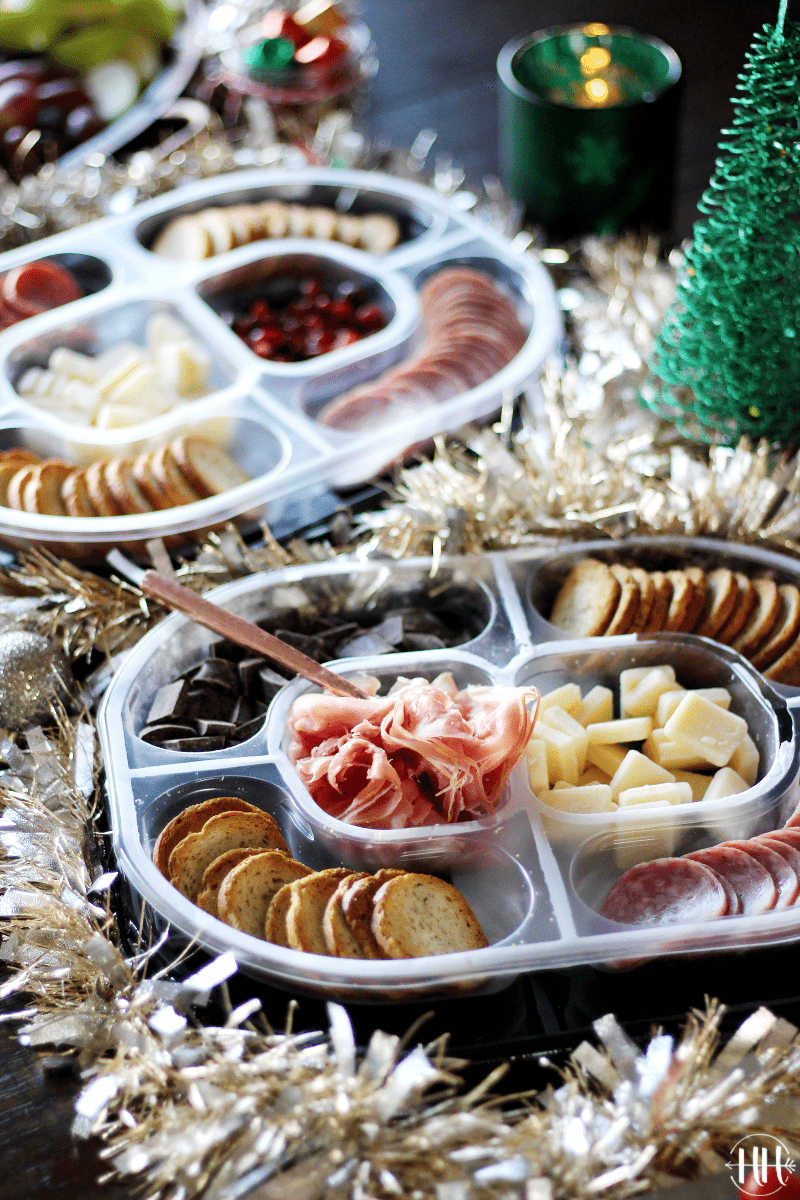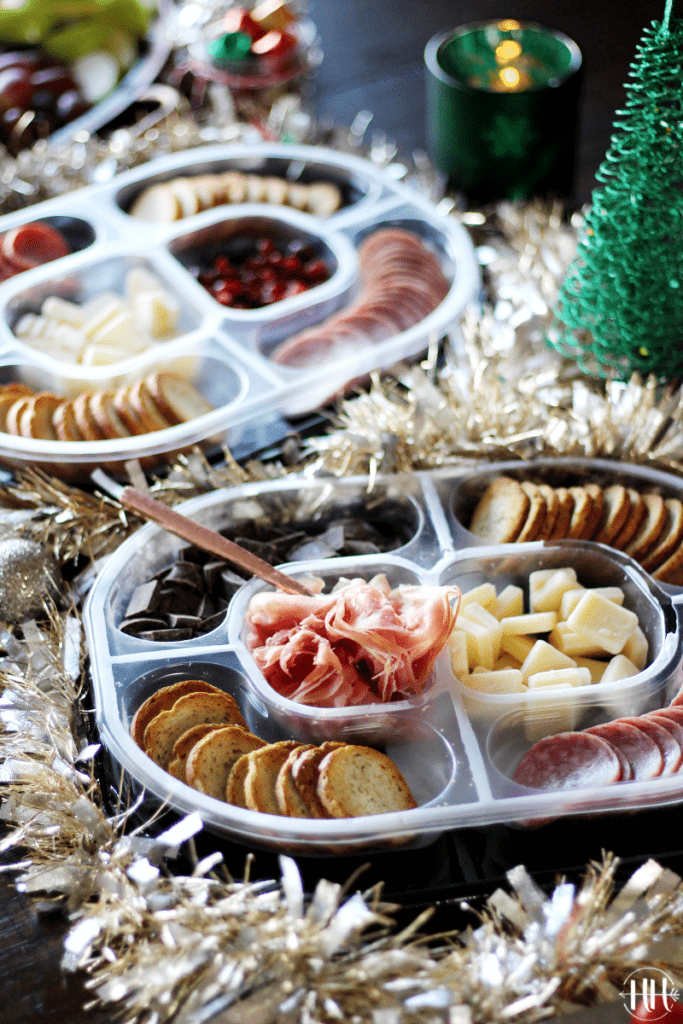 A Christmas grazing table is right up my alley and I am excited to create one for my family this year.
HOWEVER, this entertaining idea is perfect for anytime throughout the holiday season!
One of the things I love most about this idea is that there are healthy fruits and vegetables, meats, cheeses, sweets, and everything in between. There is literally something for everyone!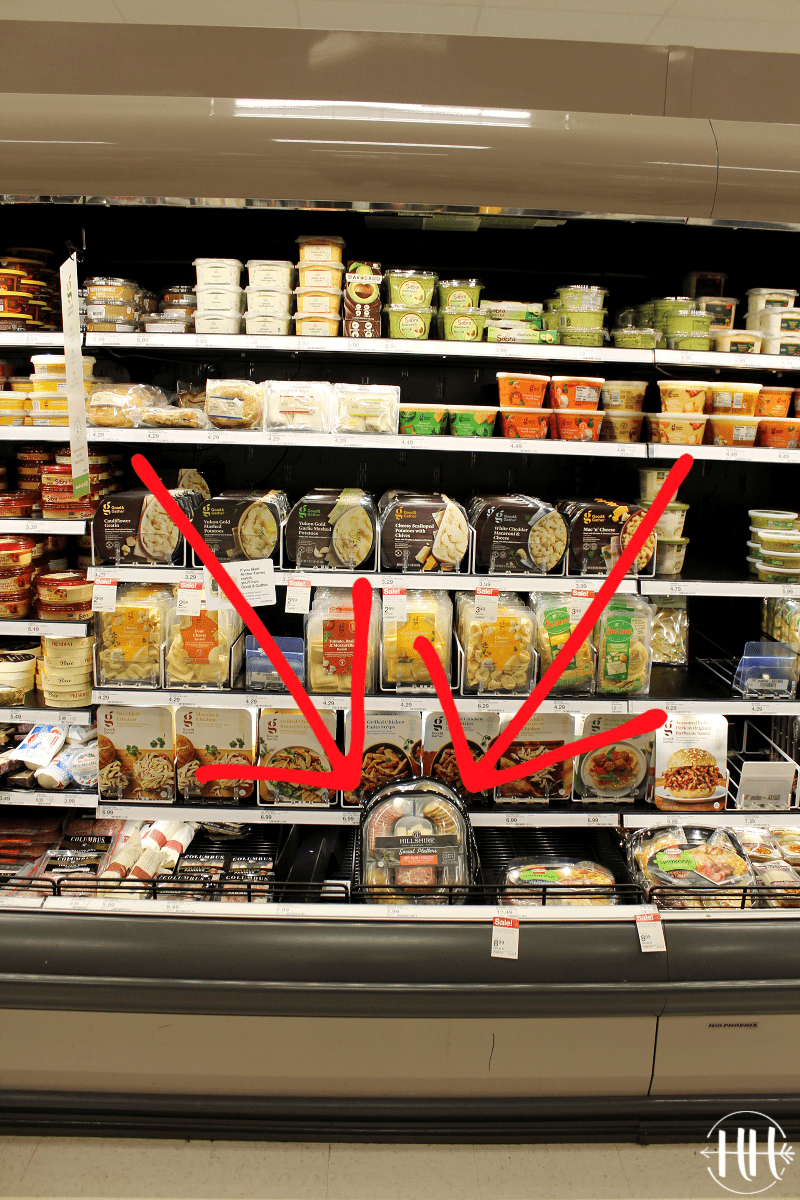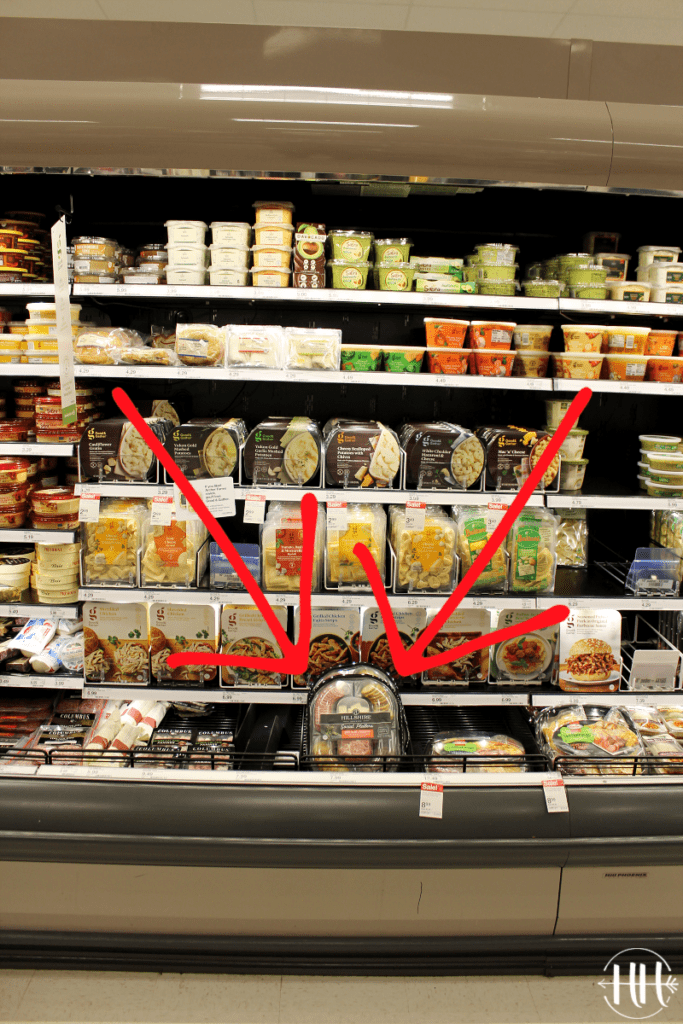 These Hillshire® Snacking Social Platters: Genoa Salame & Prosciutto and Genoa Salame & Calabrese Salame are absolutely the star of the table! They are simple, delicious and feel so fancy.
If you want to kick up your holiday entertaining this year, be sure to grab these beauties at Target!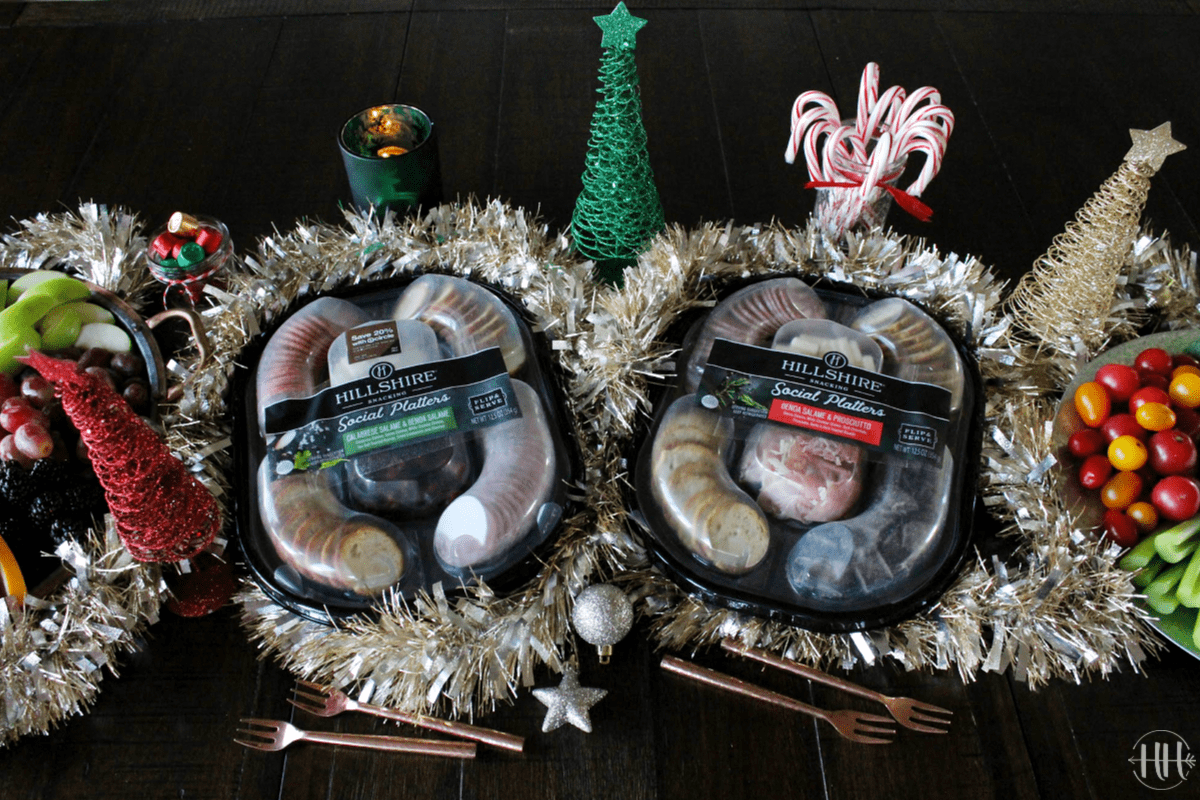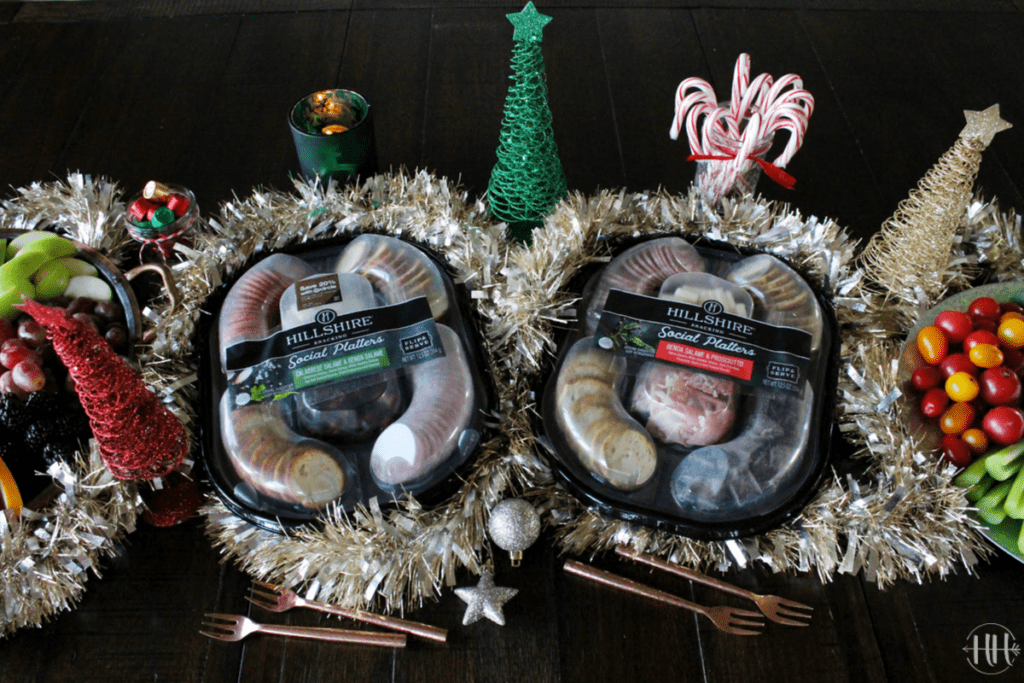 You just flip and serve!
No plastic packages of meats, crackers, and cheeses to mess with opening. Plus, there is a sweet treat in each tray, dark chocolate chunks or dried cranberries and cherries too. Yum!
Oh, and thanks to the sleek clear plastic tray AND the black plastic tray you don't need another fancy plate. You can literally serve in either tray.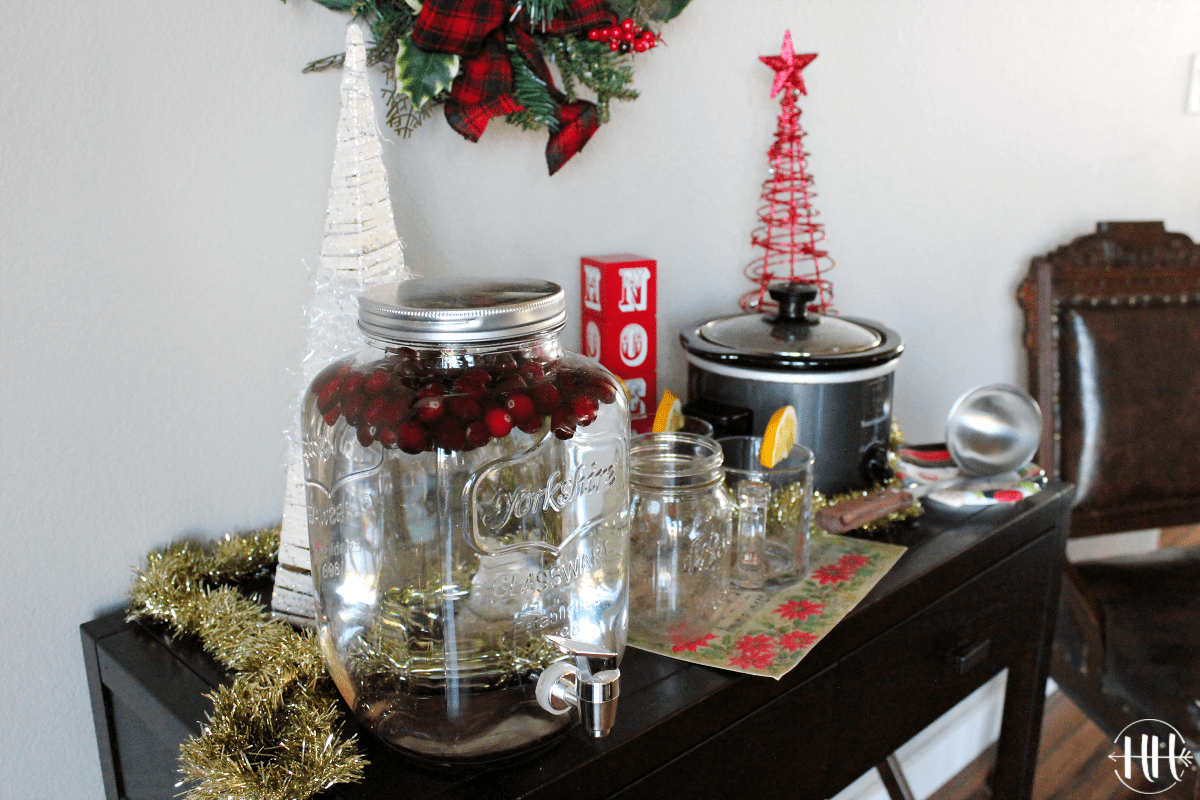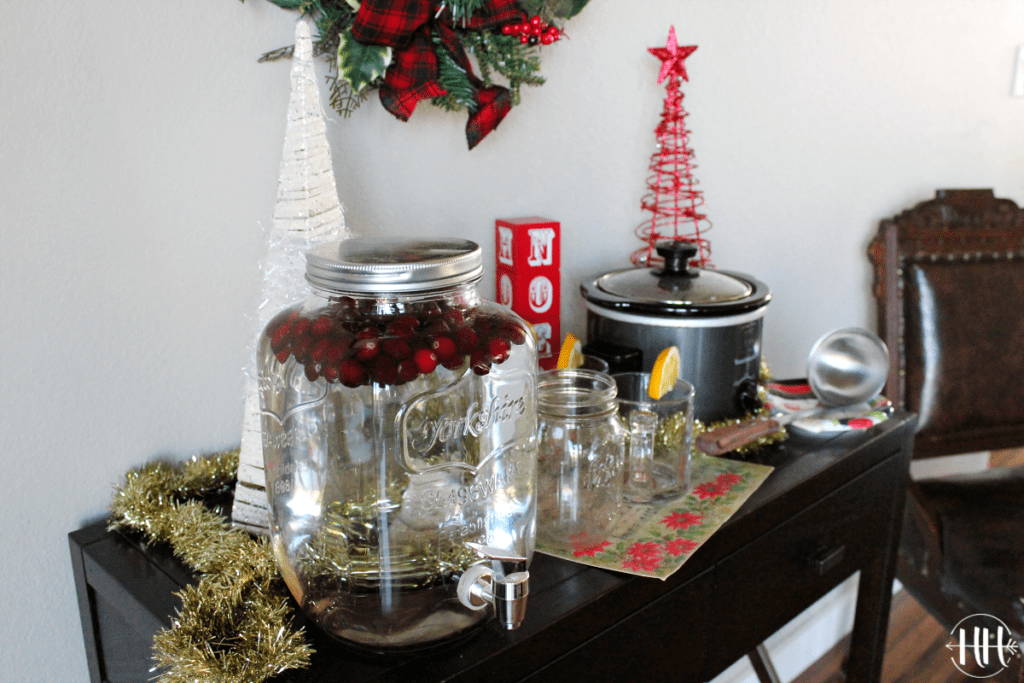 As well as food, we chose delicious infused water and warm apple cider for drinks. Other drink options that are festive would be eggnog and hot cocoa.
I added fresh cranberries to a water carafe and it looks sooo festive. Add a few mint leaves and you basically have Christmas water. 😉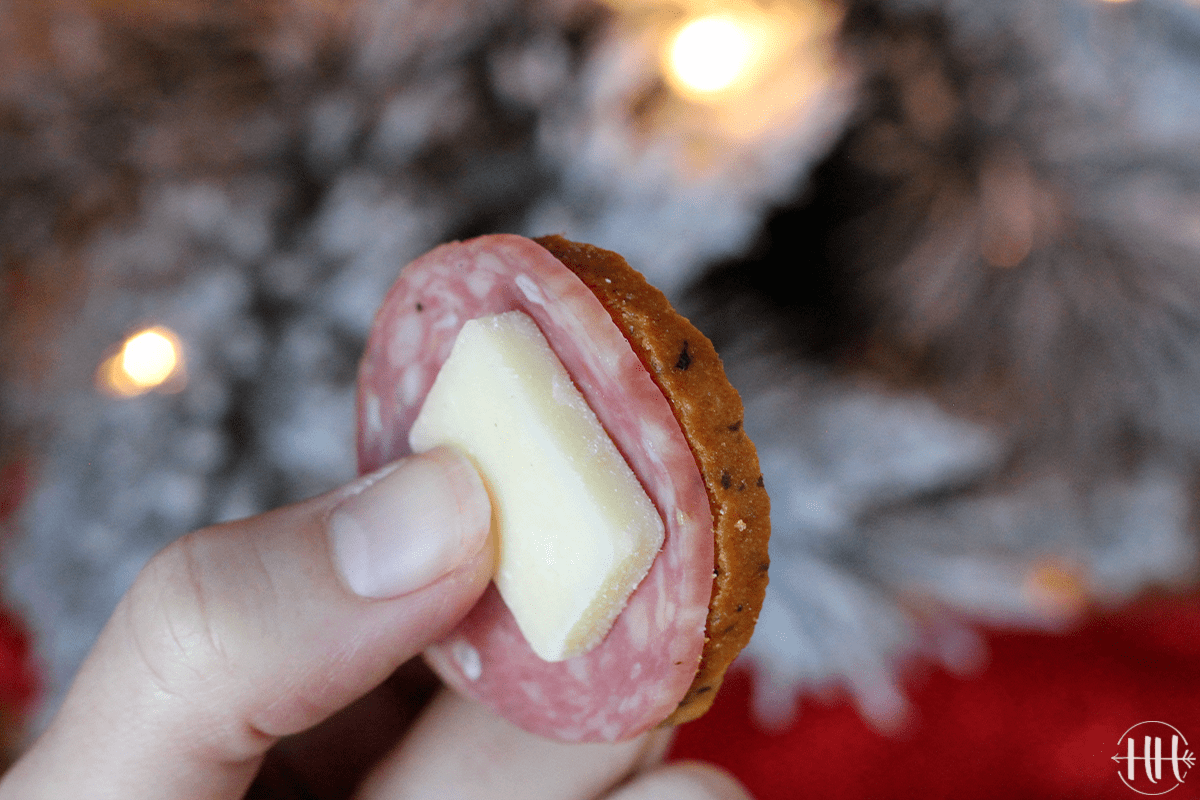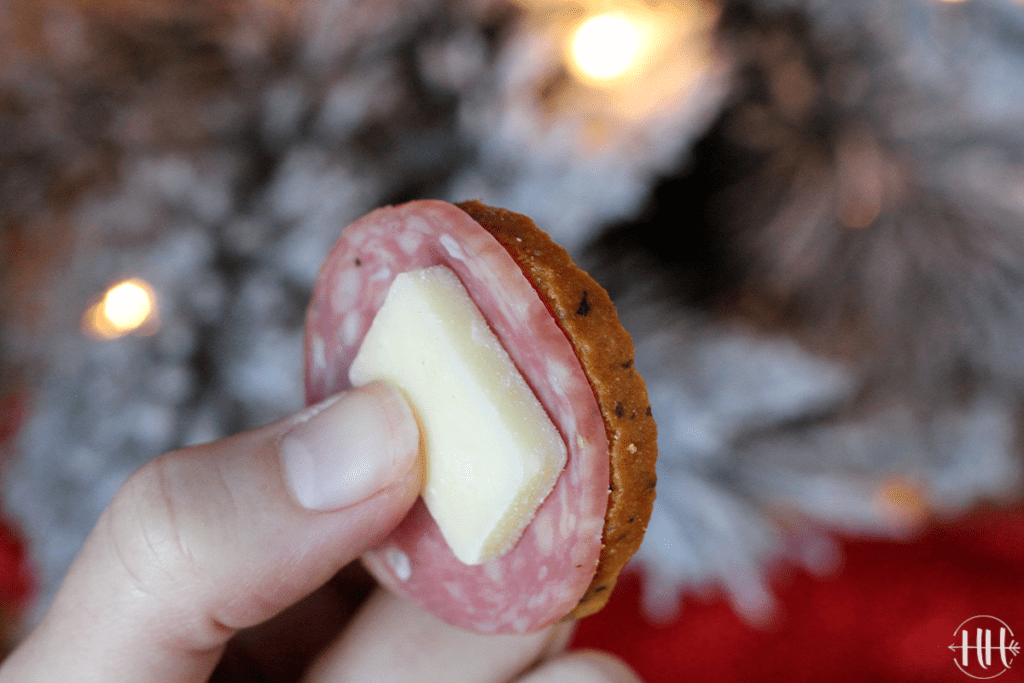 Easy Holiday Grazing Table Shopping List:
Fresh fruit with dip from a package of 5.3oz flavored yogurt with the toppings/mix-ins to sprinkle on top
Vegetables with store-bought spinach & artichoke dip or ranch dip
Holiday shaped white chocolate covered pretzels
Reindeer Chow
Dill pickles
Olives
Pimento stuffed green olives
Christmas candies
Infused water with cranberries (or raspberries) & fresh mint leaves
Apple cider OR Hot Cocoa OR Eggnog (just pick one)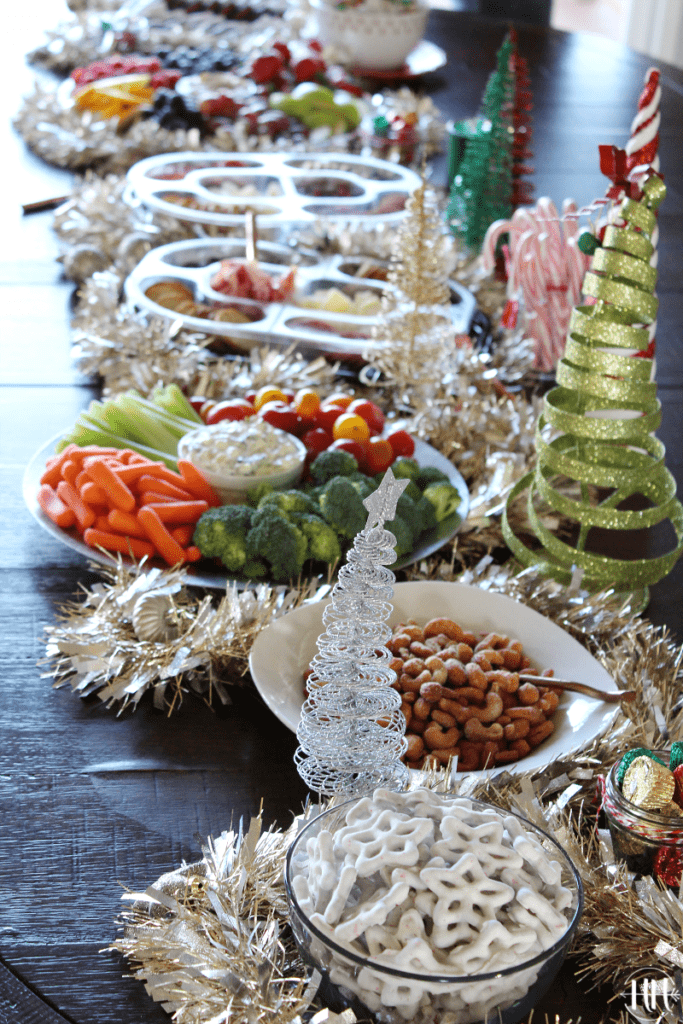 I wish you a very Merry Christmas and Happy New Year with treasured loved ones, delicious food, and memories to relive for years to come!