These Easy Vegetarian Tostadas will become your newest obsession!
So tacos…
Like the best food ever…
Who's ready for a new taco-ish recipe?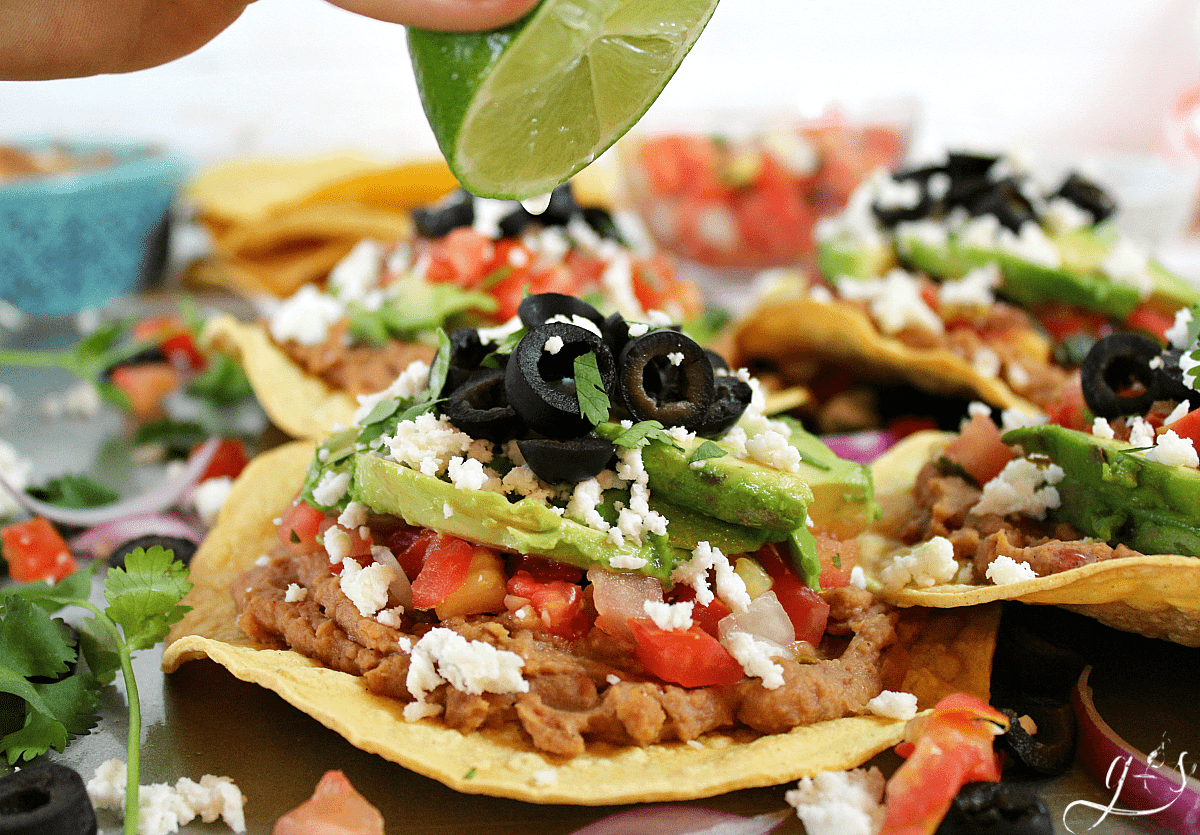 I am so excited to share this healthy vegetarian tostadas recipe with you today. It's basically a flat taco. Sorta.
You can pile high every single stinkin' topping you can think of and it will never be too much. Meaning no spillage, no broken tortilla shell. Nada.
You all know I am a toppings girl. Love them. All of them.
The more the merrier. "Less is more" just doesn't apply to me and food sometimes. I may need an intervention. 😉
Are you wondering what in the world is the difference between a tostada and a taco? Ya, I hear ya. Well let me get scholarly on you…
A tostada is a Spanish word for toasted. Typically, a toasted product used as the base of a recipe.
Enter, toasted corn tortilla used as the base for all the aforementioned toppings. Toppings like refried beans, avocado, pico de gallo, queso fresco, and olives. But don't stop there! By all means go crazy and top with roasted veggies, lettuce, or a lime crema sauce.
Am I drooling? I feel like I am drooling…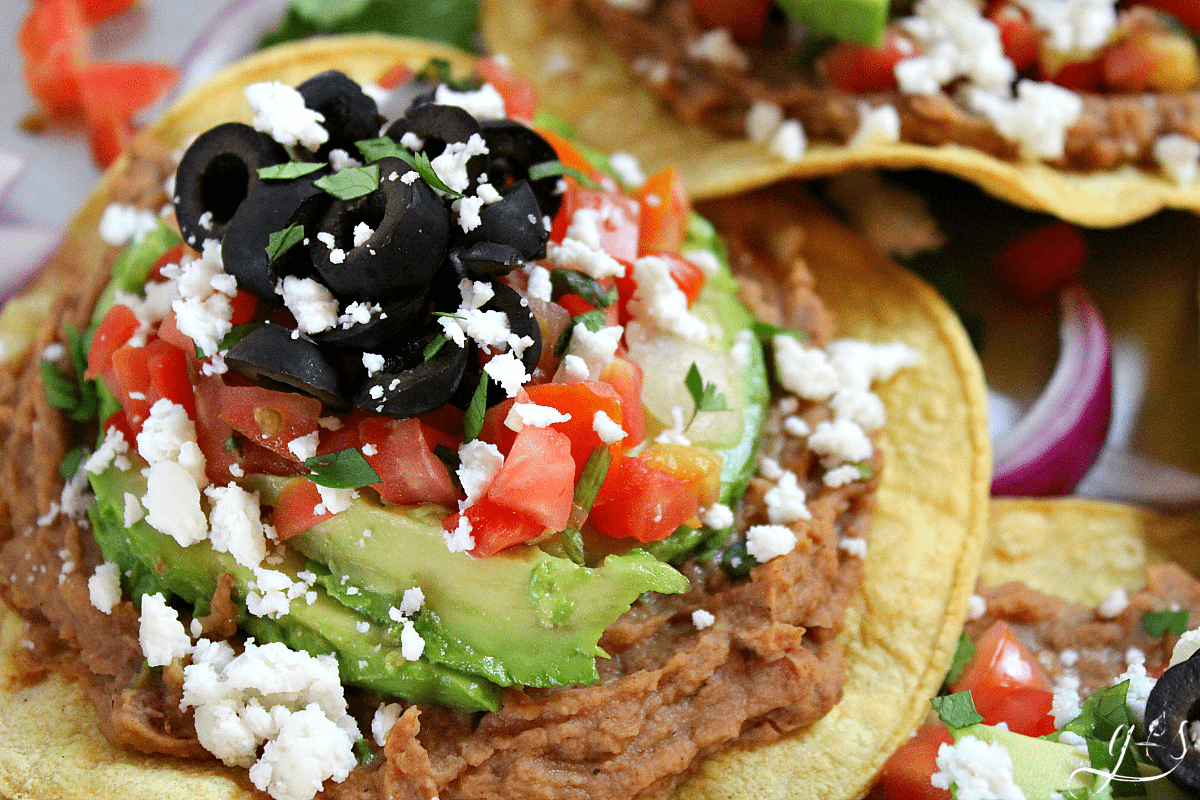 This particular tostada recipe is vegetarian. Carnivores, it's okay. I only have like 2 vegetarian dinners here. We can still be friends, right?
Obviously, I am a meat eater. On occasion though, I love eating other forms of protein like legumes, seeds, qunioa, and peas.
This meal hits the spot when you want a light, yet filling meal.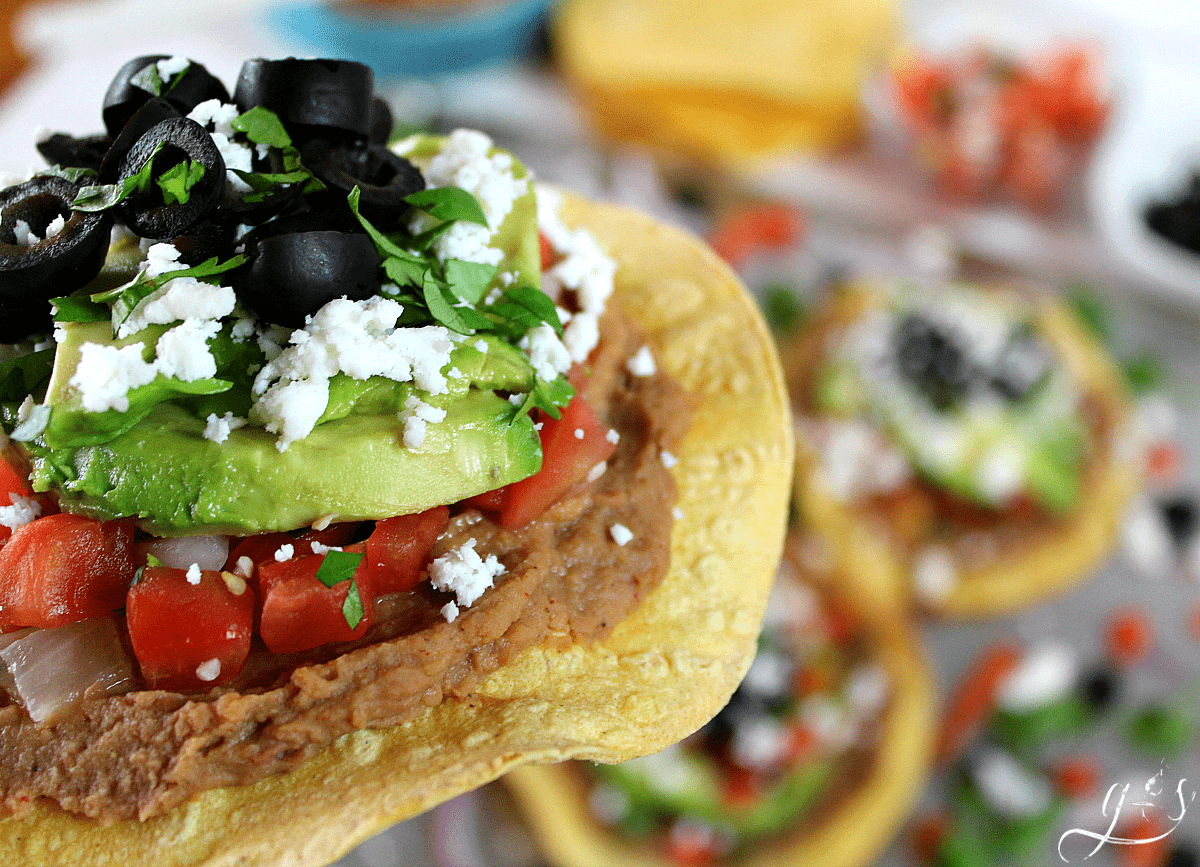 Want to know one of the best aspects of this recipe? You can pick up every single ingredient at your local grocery store and have dinner on the table within minutes of walking through the door. It is so simple and will become your new go-to-meal when you are crunched for time.
Easy Vegetarian Tostadas #cleaneating #healthy #lunch #sammisrecipes
Click To Tweet
You can find these fun vegetarian tostadas at Living Well Spending Less! So hurry over and get all the delicious details. 🙂