These Clean Eating Stuffed Poblanos were inspired by a similar recipe in Rachael Ray's magazine, Rachael Ray Stuffed Poblano Peppers recipe.
Have you read Rachael Ray Every Day? It is such a fun magazine and perfect for foodies and animal lovers. You know how Rachael loves critters!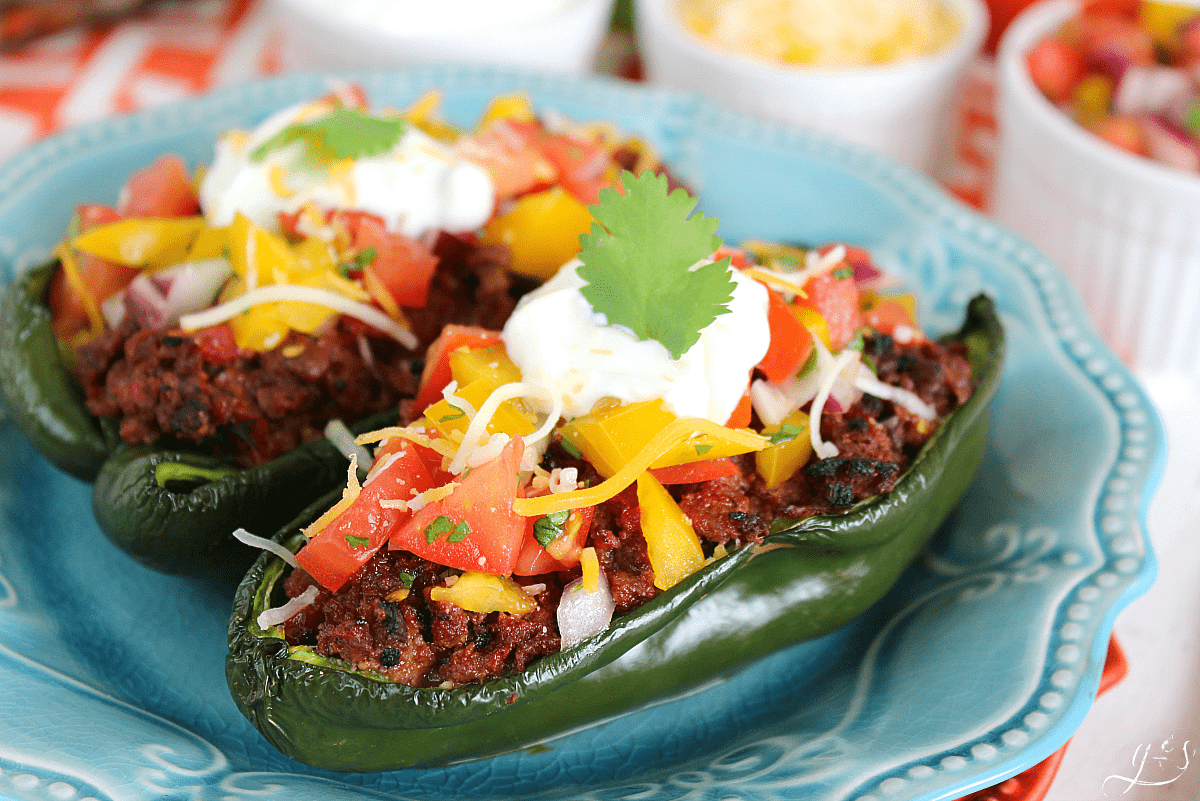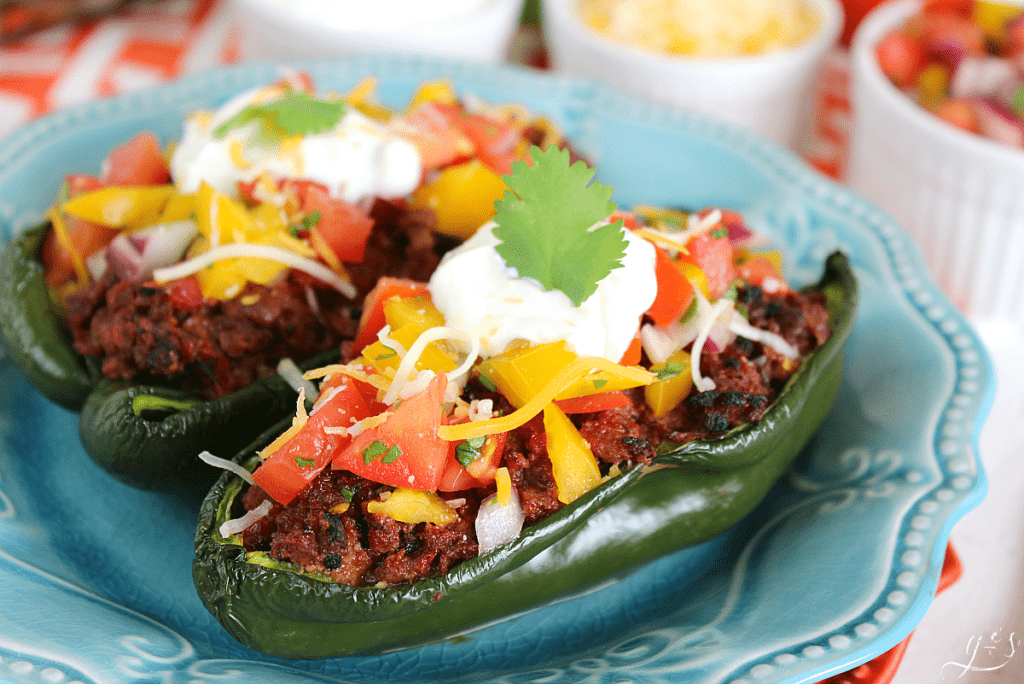 My bestie gave me a 5 year subscription to her magazine a couple Christmases ago.
Such a great gift, right?!
I enjoy seeing all the recipes and the food styling. What can I say, I am learning from the pros. 🙂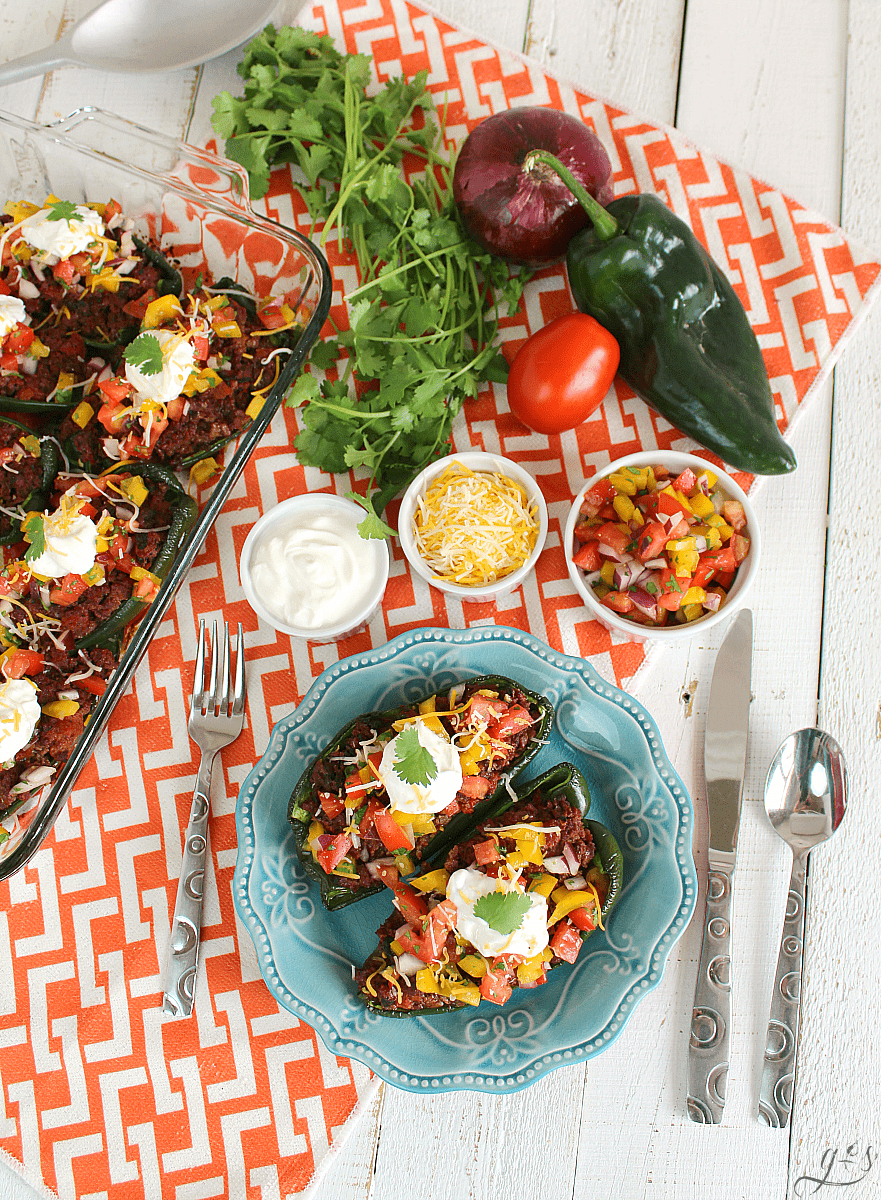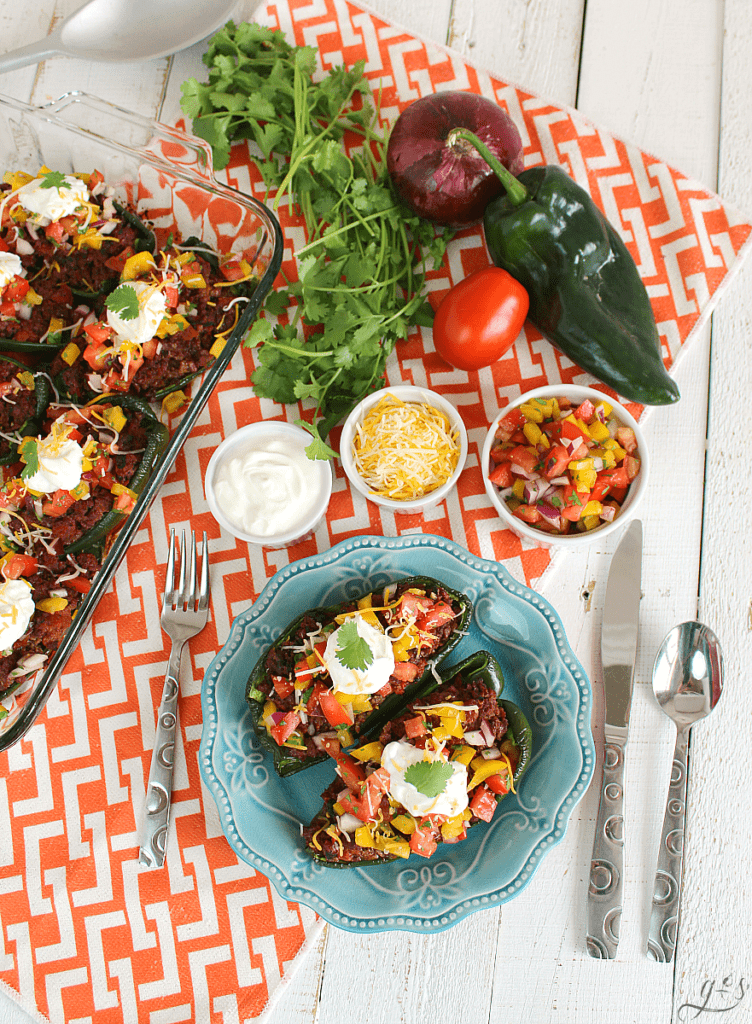 It was a sad day when we moved into our new house and realized we did not get NBC. I guess my days of watching her on TV are over, but at least I get her magazine to drool over every month!
I tore this recipe out of Rachael's magazine months before I finally had a chance to make it.
I liked her recipe, but you know, I had to make it my own. 😉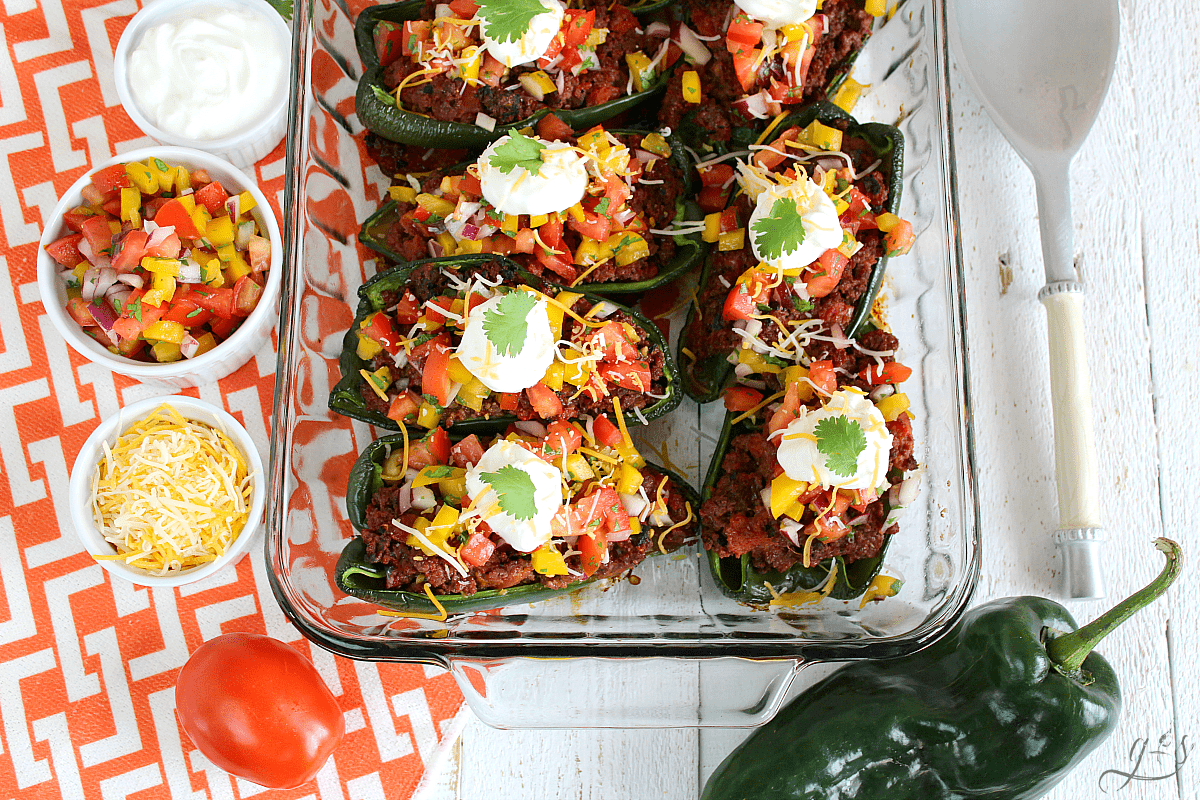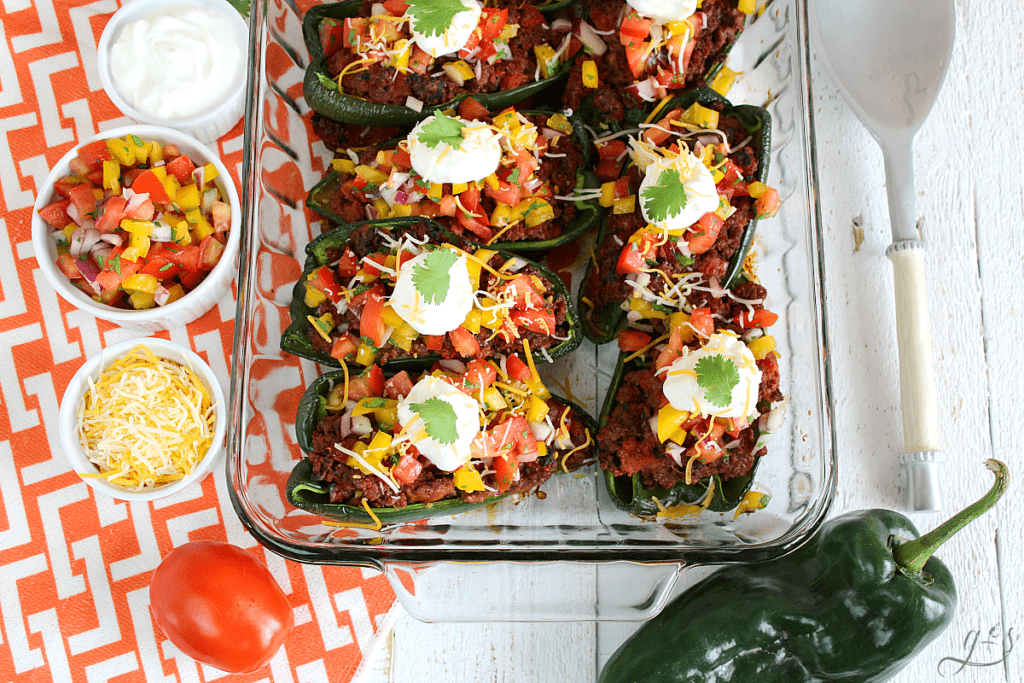 Aside from the fact that this recipe is a stuffed poblano it also has a delicious bell pepper salsa that is out of this world.
The color it brings to the dish is SO beautiful!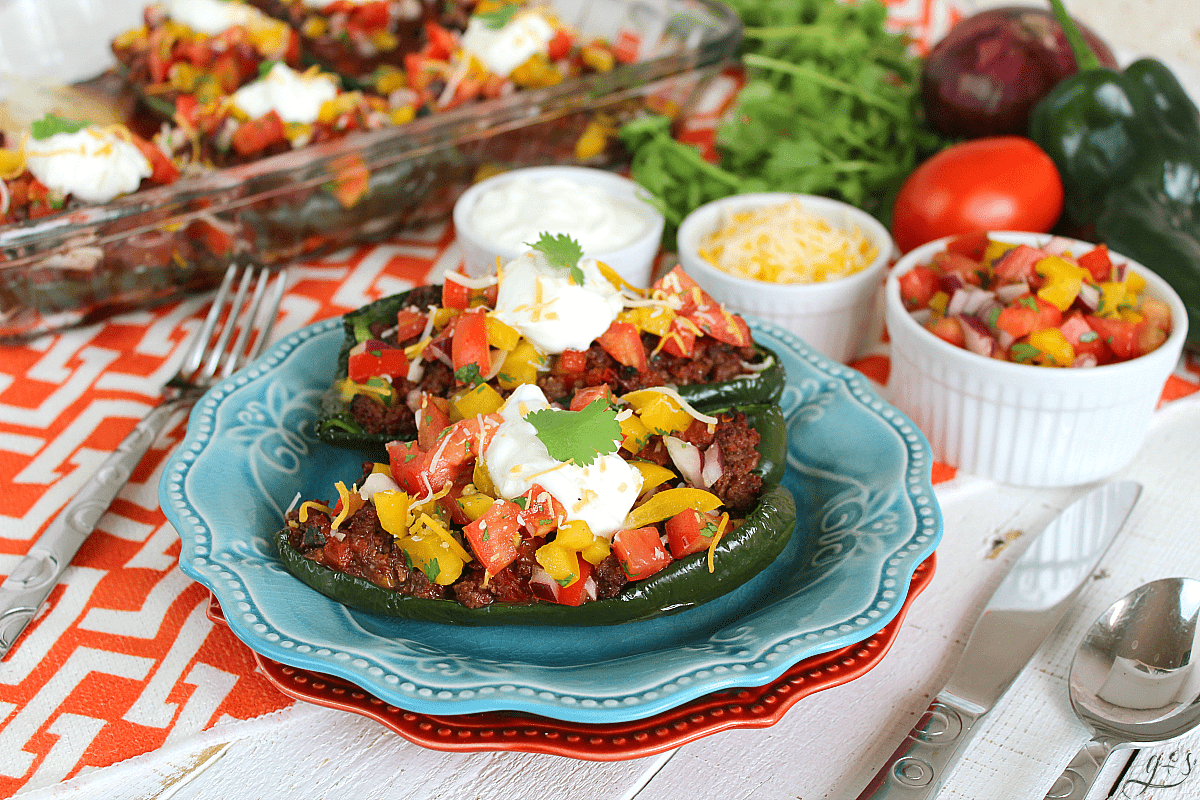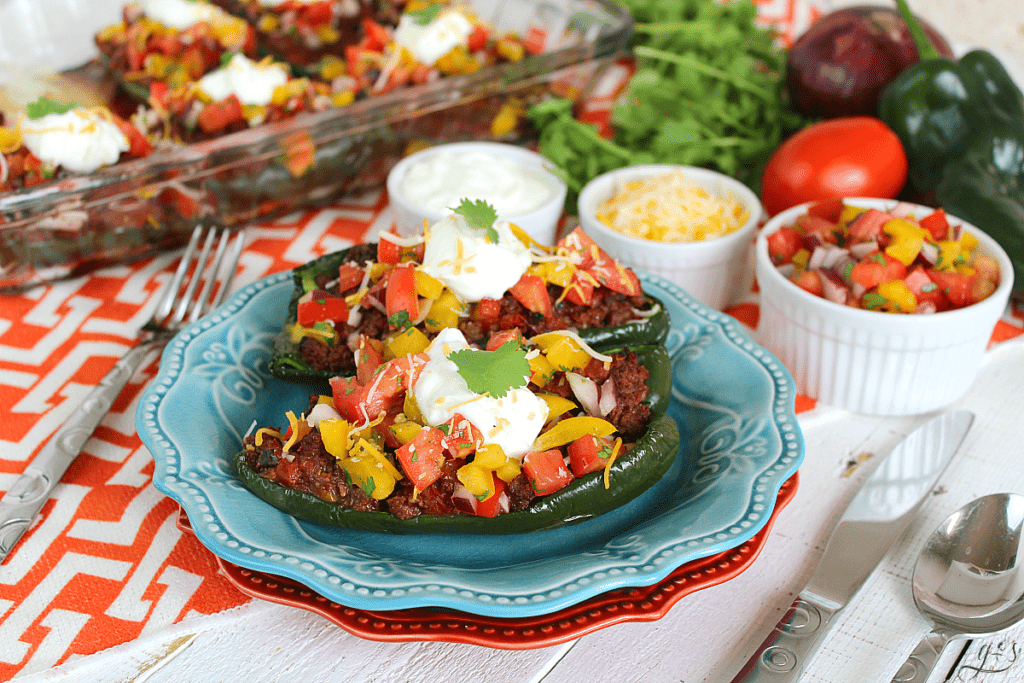 I used ground buffalo to stuff the poblanos, but any ground meat or sausage will work. The can of fire roasted tomatoes added a nice smoky heat to the meat mixture.
#cleaneating Stuffed Poblanos and Bell Pepper Salsa #glutenfree #keto #healthy
Click To Tweet
Even though this recipe uses poblanos versus bell peppers, the amount of heat in my poblanos was not overpowering for the kiddos. However, I should probably mention one of them is a Sriracha lover so maybe heat doesn't bother them.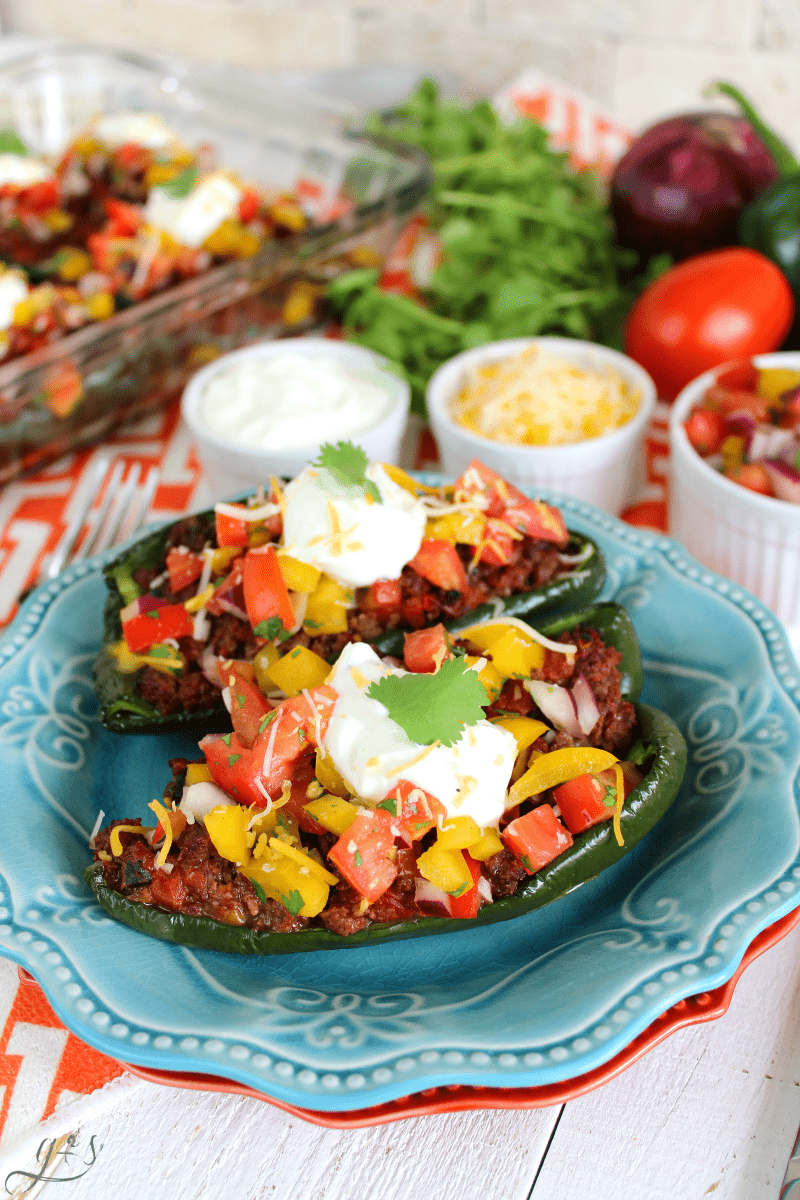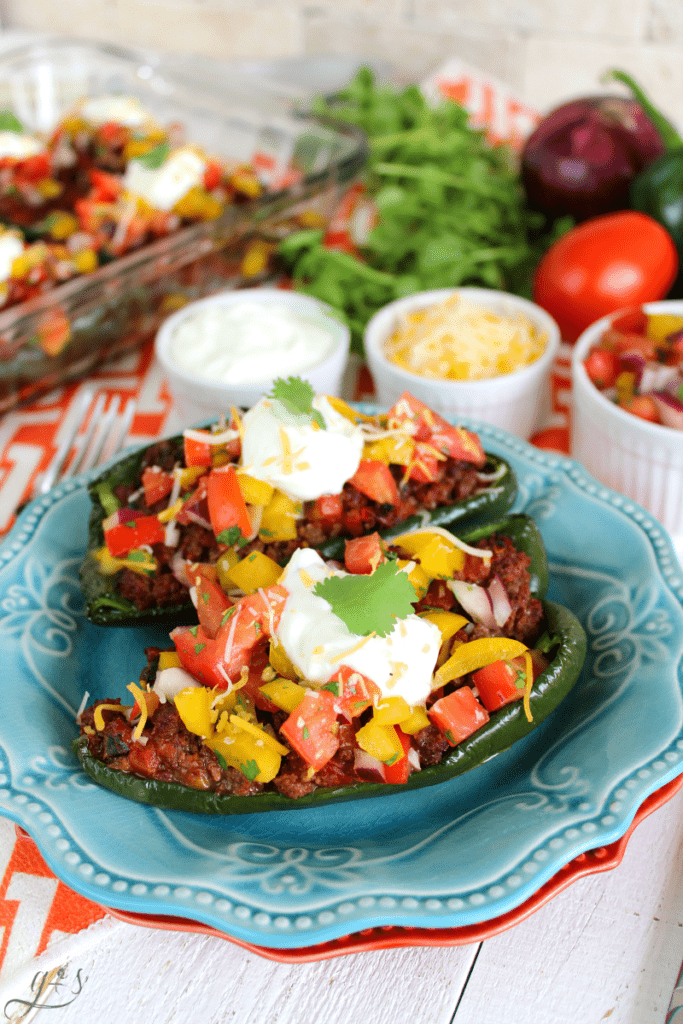 While the Clean Eating Stuffed Poblanos are baking in the oven I prepare the salsa.
The colorful salsa is so fresh and delicious especially as a garnish on the peppers. Allow these Clean Eating Stuffed Poblanos to cool for at least 15 minutes before topping with the salsa or toppings like sour cream, guacamole, or additional shredded cheese.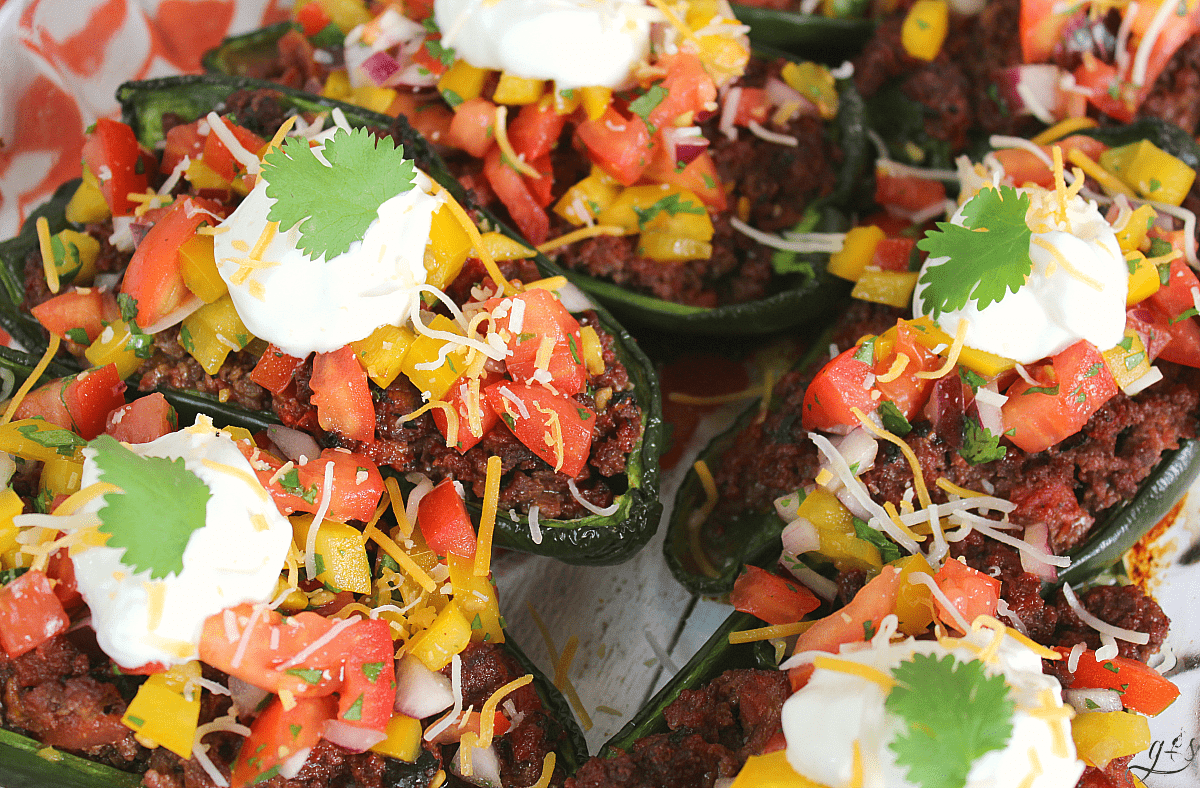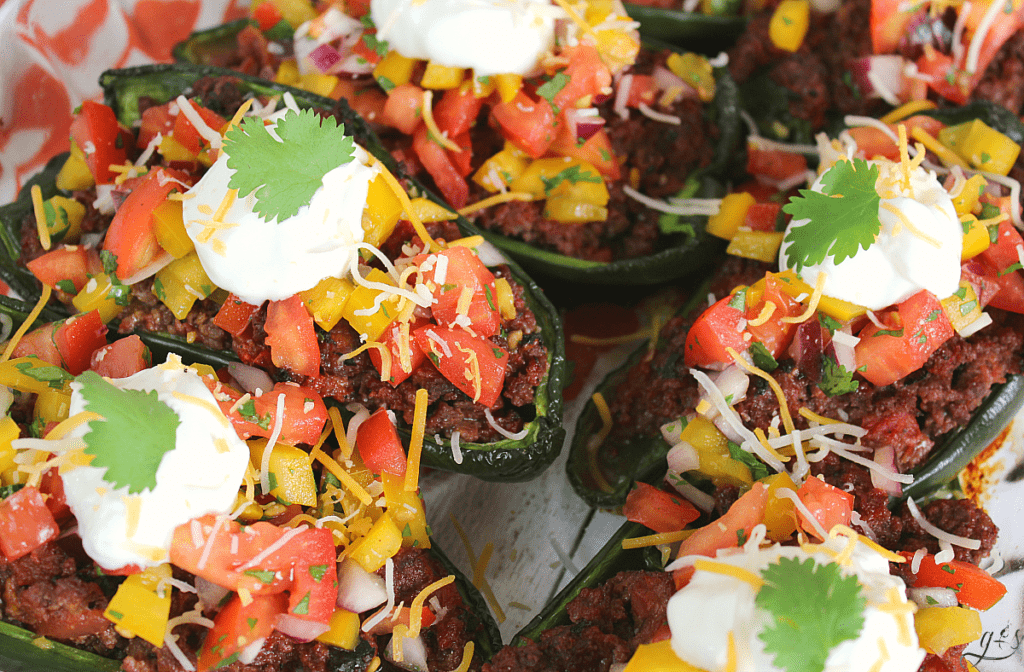 Ruth at Living Well Spending Less was so kind to publish this article on her blog. For the recipe and step-by-step instructions (with photos!) head over to her amazing site.