I am SO excited, BEYOND excited, to share this savory crepes recipe with you! My friend Christina from christinanifong.com will quickly become your new favorite blogger (aside from me, of course!). This recipe is packed with whole foods, from her own garden, and is insanely delicious.
When I think of crepes, chocolate, jam and a generous dollop of whipped cream leap to mind. You too?
Well, let's walk away from that image and consider how delicious a batch of thin, savory crepes would be with some pan-roasted mushrooms, a handful of fresh garden herbs and spoon or two of creamy chèvre cheese.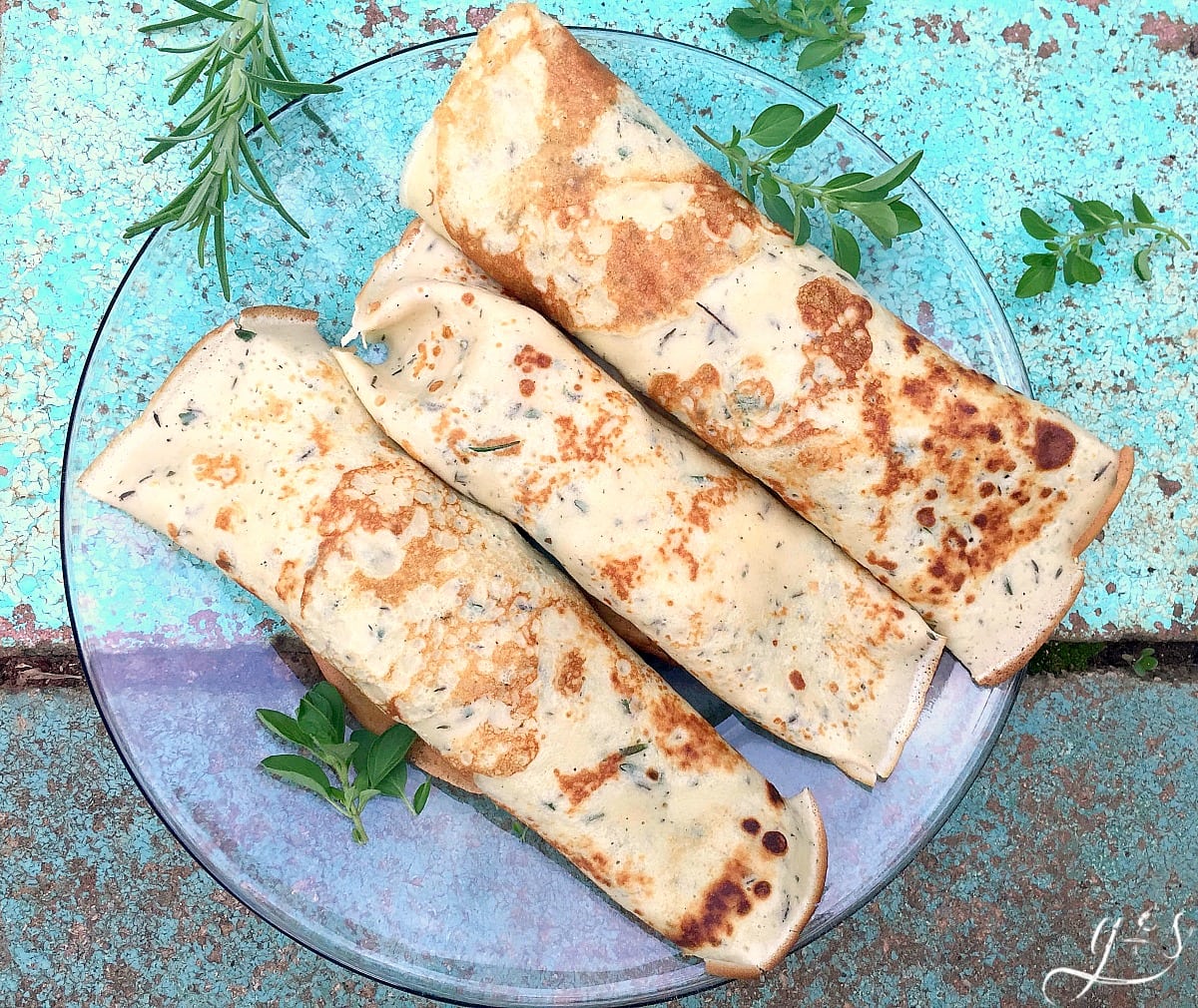 Drooling yet?
I thought so. I was too when I recently shook up the crepe-as-dessert idea and stirred up some veggie-filled wraps that were easy, healthful and oh-so good. Once you try it, this will become a summer go-to for you, promise.
Savory Vegetarian Garden Crepes #healthy #wholefoods #summer #meatlessmonday @christinanifong
Click To Tweet
Here's why these
savory veggie crepes

are SO great:

1) The crepes are made of eggs and milk — and yes some flour — but they are much more protein-rich than carb laden.

2) Especially in summer, when in-season veggies are at their peak, it's easy to stir up a filling with whatever you brought home from the farmers market or garden. Simply sauté a little garlic or onion and toss in spinach, zucchini, tomatoes, fresh herbs — anything that pleases your palate.
You can try pan roasting a few walnuts or pecans to scatter on top too.
3) No need to turn on an oven for this quick dinner. The crepes and filling can be made ahead and eaten at room temperature. Pack your savory vegetarian crepes for an easy pool-side dinner or a kicked-up picnic lunch.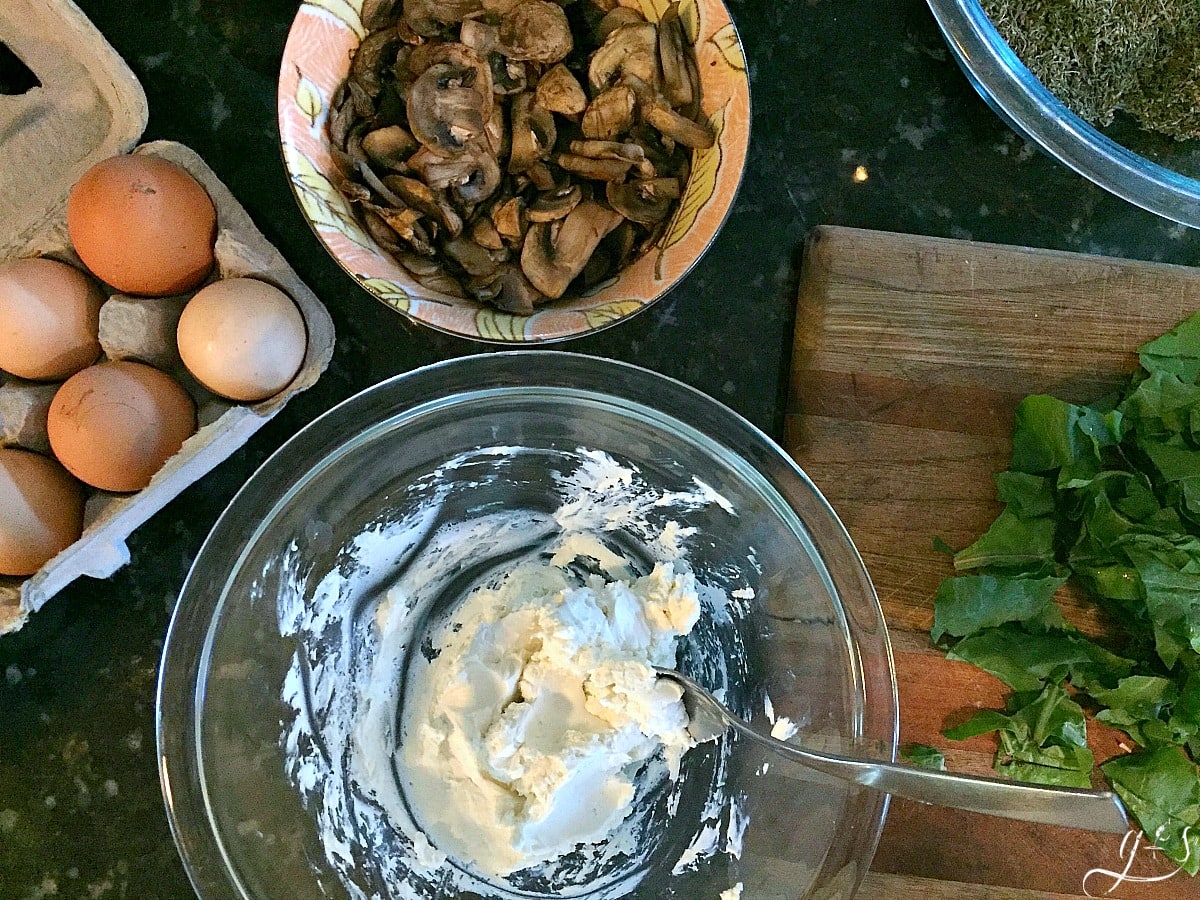 So, get your blender ready.
It's time to unleash the endless creativity these crepes will inspire.
Every once in a while, you might even want to slather on a little fruit puree and drizzle a bit of honey to make this recipe into it a dessert — albeit a healthy one — after all.
Psssttt, have you checked out my Pinterest boards lately? I think you will like what's happening over there! #pinaholic 😉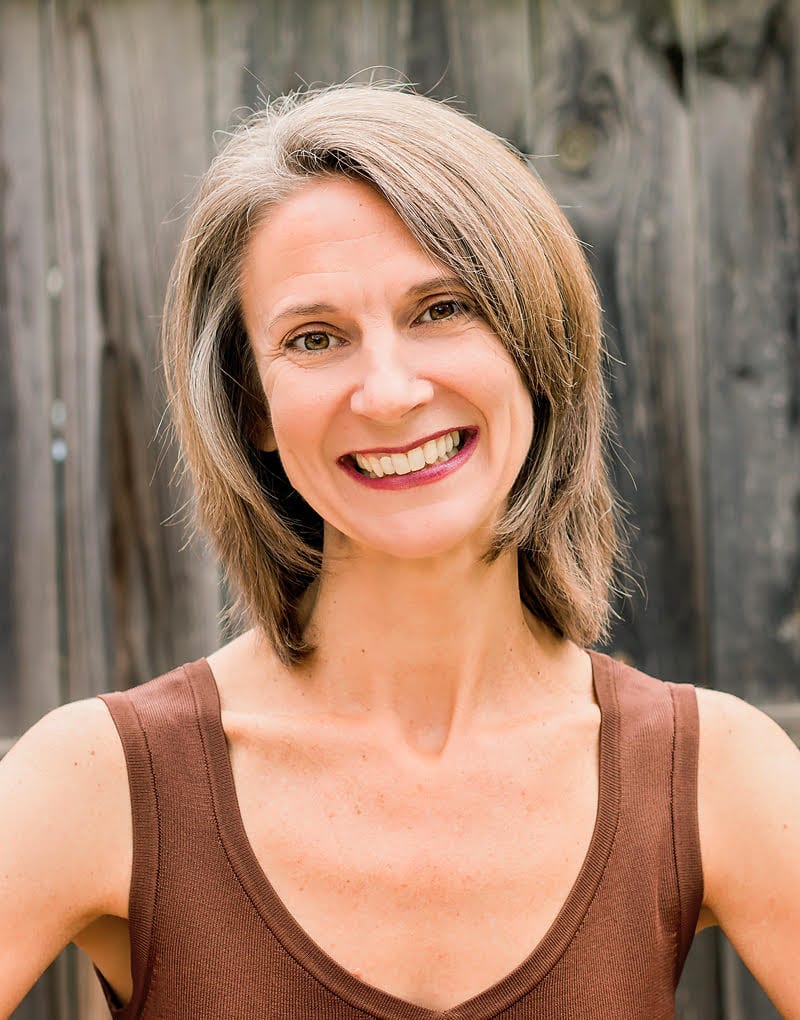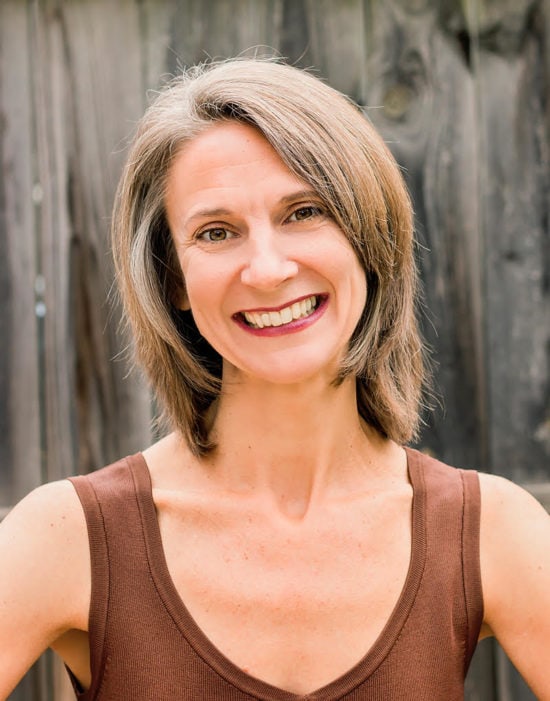 Christina Nifong is a freelance writer, a salad addict and a mom to three picky eaters. Her perfect day goes something like this: weed the garden, stir up something tasty for dinner, share recipes with readers. Check out her website at christinanifong.com, where you'll find essays, recipes and links to her magazine articles. Then sign up here for her email newsletter. It'll make you hungry, promise. Follow everything she's got going on via Facebook, Twitter, Instagram and Pinterest.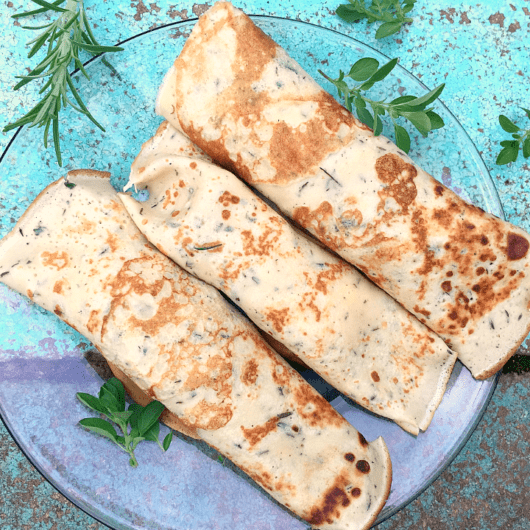 Print Recipe
Savory Crepes
A batch of these thin, savory pancakes with pan-roasted mushrooms, a handful of fresh garden herbs and spoon or two of creamy chèvre will make you reconsider your sweet crepes recipes. This filling and healthy breakfast or brunch will have you singing! Everyone, especially vegetarians, will love this delicious and fun meal idea.
Ingredients
Crepes
4

eggs

1 1/2

cups

milk

1

cup

water

1

tsp

sea salt

1

tsp

black pepper

2

cups

Flour

6

Tbsp

melted butter

(or olive, avocado, or coconut oil)

1

Tbsp

fresh oregano, chopped

1

Tbsp

fresh rosemary, chopped

1

Tbsp

fresh thyme, chopped
Filling
6

Tbsp

goat cheese, softened

6

Tbsp

cream cheese, softened

2

Tbsp

coconut oil

2

garlic cloves, minced

3

green onions (greens & bulbs), chopped

1/4

tsp

sea salt

1/2

tsp

black pepper

3

cups

chopped greens (spinach, kale, or beet)

1

Tbsp

lemon juice

2

lbs

mushrooms (shiitake, portobello, or button)

extra herbs or chives for garnish
Instructions
Crepes
Place all crepe ingredients in blender and pulse until everything is finely chopped and well-mixed.

Place blender jar in refrigerator and chill for at least one hour or up to 48 hours.

Heat a medium-sized cast iron pan. Pour a 1/4 cup of the crepe mixture into the middle of the hot pan. Gently swirl to evenly distribute batter. Cook for 1 minute, then carefully flip with spatula. Cook 10 seconds on other side. Then remove and lie flat on cutting board, plate, or cooling rack.
Filling
In a small bowl, mix two cheeses together. Set aside.

Heat coconut oil in a cast iron or sauté pan over med-high heat. Add garlic, onion, salt and pepper. Heat just until garlic begins to brown, about 1-2 minutes.

Add greens to the hot pan. Cook until they are tender, but not mushy. This will be just a few seconds of stirring in pan. Remove mixture from pan and set aside.

Reusing the same pan (wipe it clean), heat to med-high again. Place mushrooms into dry pan. Gently stir for 3-5 minutes until mushrooms soften, being careful not to let them stick. Set aside.
Assemble Crepes
To assemble crepes, place 1 Tbsp. softened cheese in center of crepe. Top with 1-2 tablespoons of sautéed veggies and a tablespoon of mushrooms.

Carefully stretch one side of crepe over the filling and then tuck it under. Roll once to close the crepe. Repeat until crepes and filling are finished.

Garnish with chives or herbs. Serve warm or room temperature.