Eggs are a staple in our breakfast routine.
However, these fun Scrambled Egg Waffles were created amidst a "brinner" night.
Who's ready to learn how to make scrambled eggs in a new way?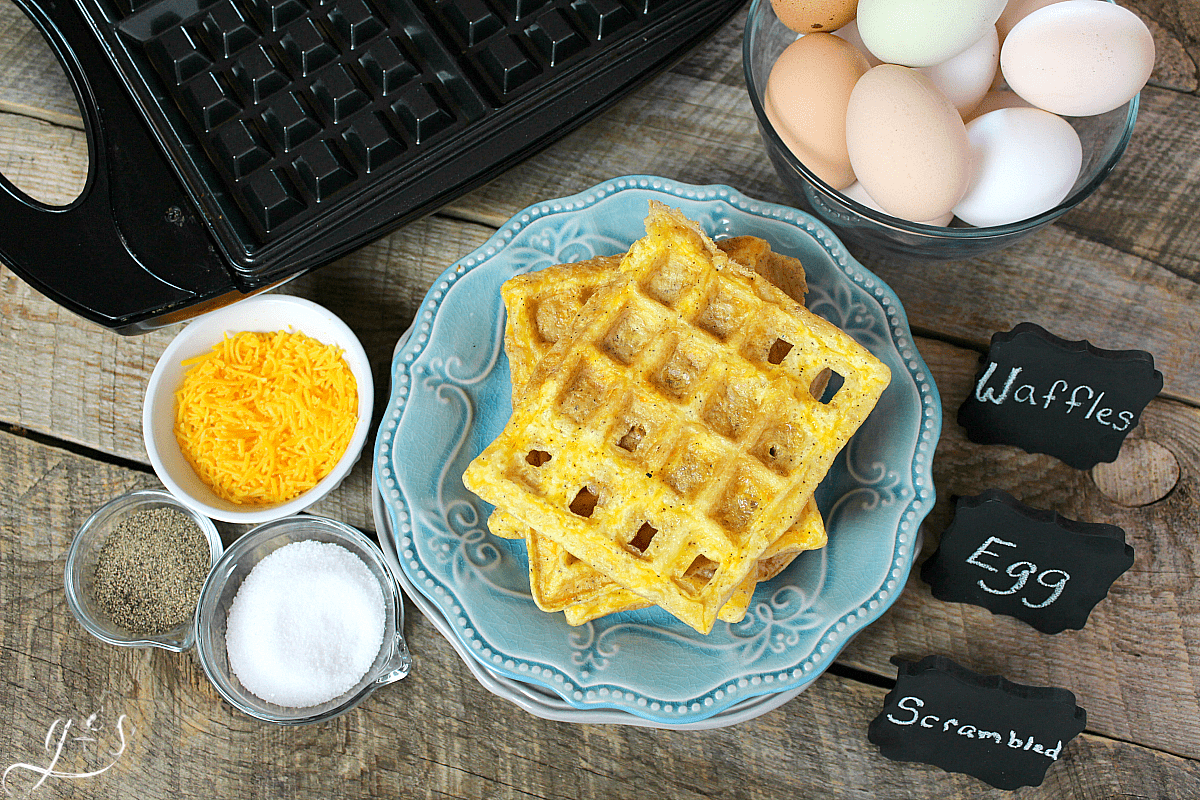 Waffles are typically a breakfast favorite. However, we most often have waffles for dinner. When my creativity and energy is waning, I opt for easy dinners and easy dinners call for breakfast items and my trusty waffle maker.
There is nothing easier to prepare than waffles, pancakes, baked oatmeal, scrambled eggs, frittatas, fresh fruit, or a yogurt parfait. Breakfast foods always win!
Protein, check. Carbs, check. Veggies and fruit, check. Viola!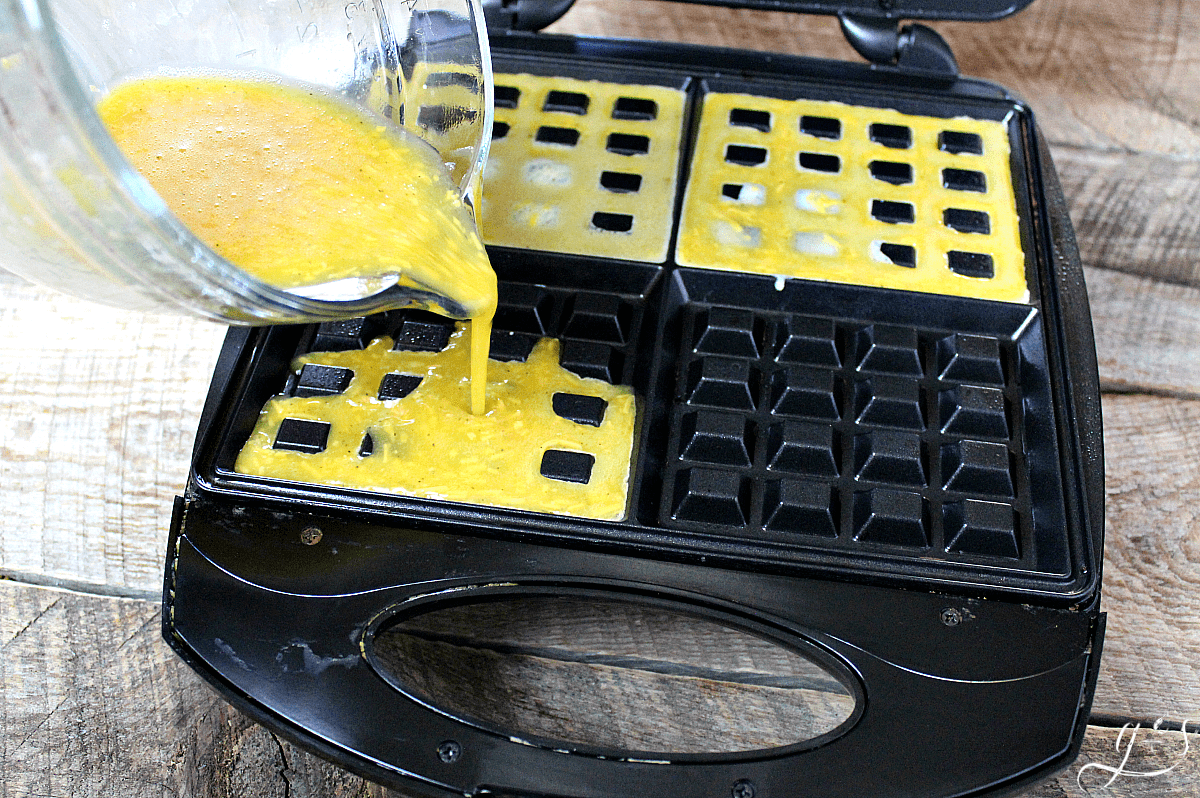 I think finding new ways to package tried-and-true recipes is super fun. While I can eat the same foods over and over again and still be happy as a clam, the kiddos tend to need a little more variety. Little do they know, it's usually the same recipe, just presented in a different way.
4 Ingredient Clean Eating Scrambled Egg Waffles #healthy #fun #breakfast #sammisrecipes
Click To Tweet
Enter these Scrambled Egg Waffles. Do you know the 4 simple ingredients in this recipe are the same ingredients I use to make scrambled eggs?
Yep, I'm pretty much killin' at this mommin' thang. 😉
Ha! Totally joking. I really have no idea what I am doing.
PS…Try adding these cooked ready made egg waffles to school lunch boxes!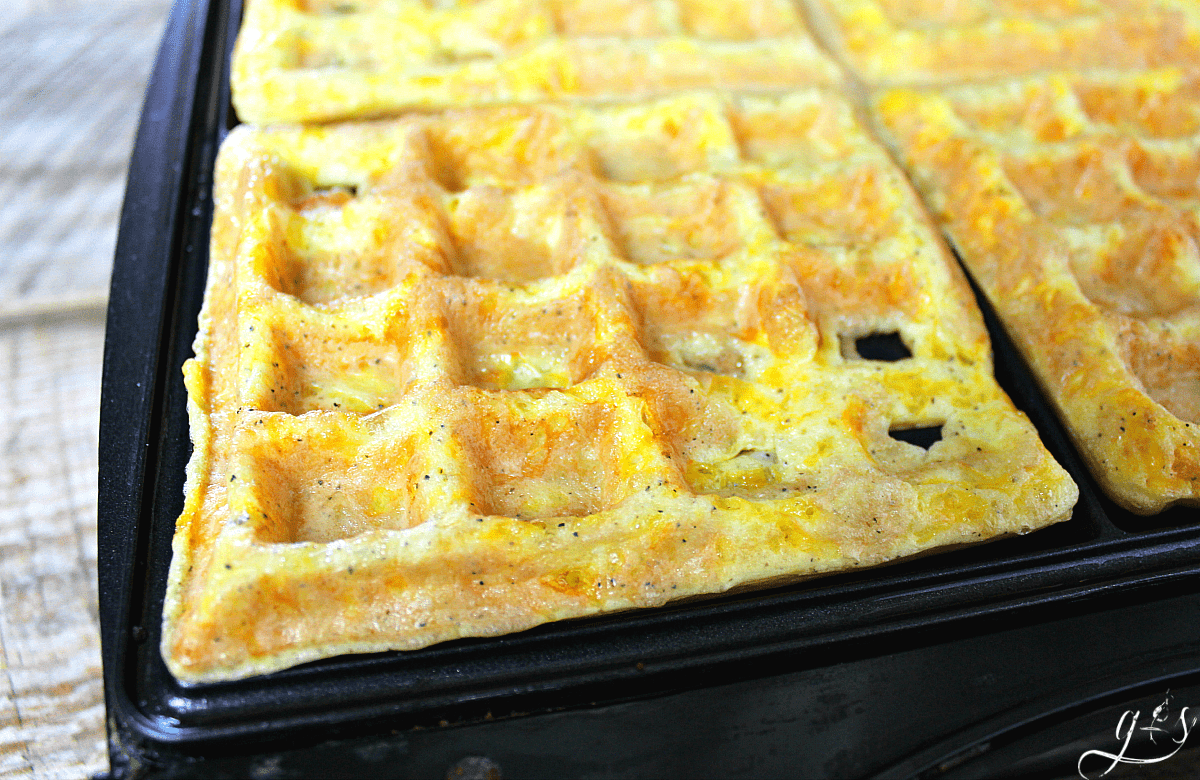 I will be honest and tell you that I don't always add cheese to our regular scrambled eggs recipe, but I highly recommend it in this one.
The reason is, these egg waffles will shrink down to a wonky shape without the added stability of the cheese. These egg waffles will keep their waffly shape with the help of the cheese.
Can we just take a moment and marvel at the word I just made up, "waffly"?
I'm pretty sure Webster's is going to be adding it to their dictionary any year now. 😉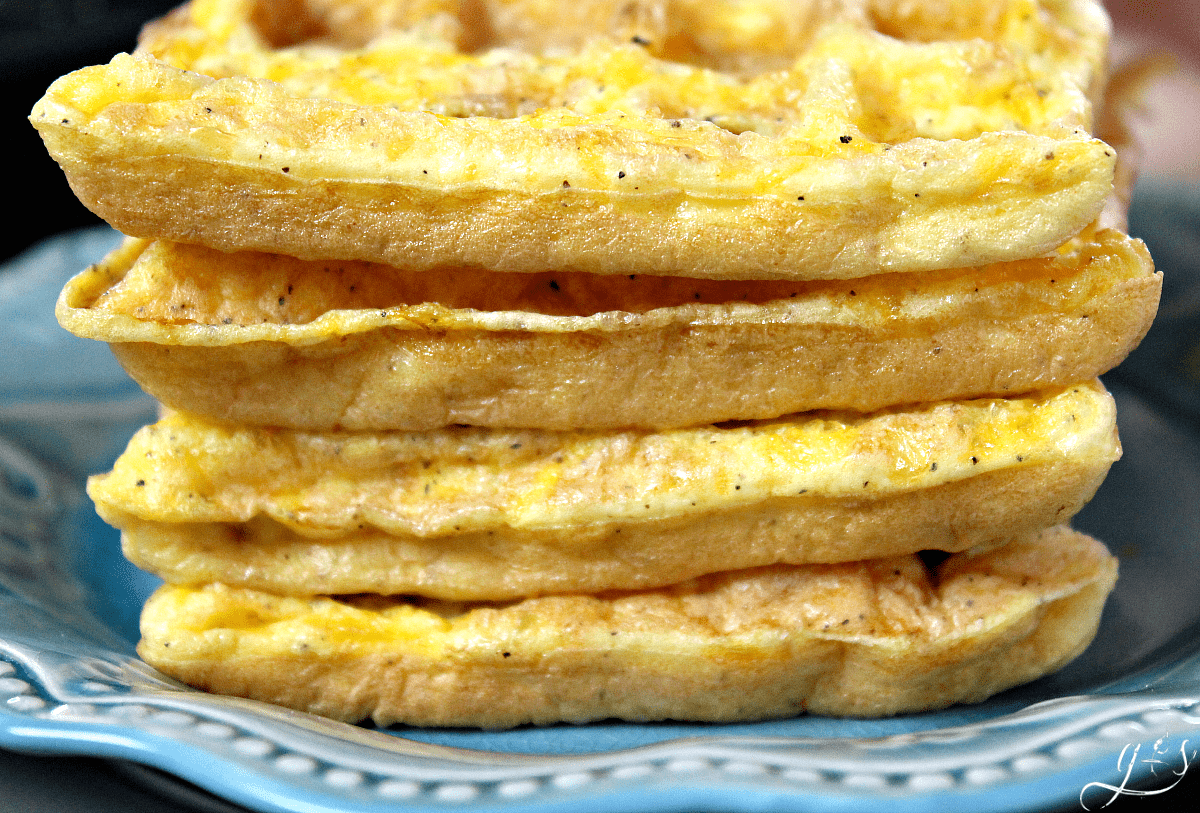 I am so excited to share this latest recipe with your family! I hope you enjoy this healthy and fun egg recipe with a warm batch of regular waffles because can you ever have too many waffles on a plate?
The answer is no. No you can't. 🙂 Enjoy this awesome recipe, friends!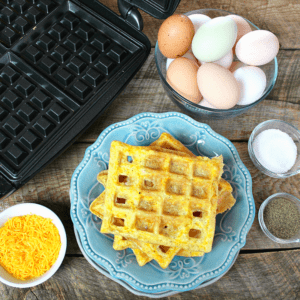 Print Recipe
Scrambled Egg Waffles
Try scrambled eggs in a new way! If you have a waffle maker and love low carb and clean eating breakfast or brinner ideas this one's for you. Add any seasonings you like and just like that you have a fun new way to eat your cheesy eggs recipe. These healthy and fluffy waffles can be made into a sandwich with bacon or sautéed veggies in between.
Equipment
mixing bowl

waffle maker

whisk
Ingredients
4

eggs

1/4

cup

shredded cheese

1/4

tsp

salt

1/8

tsp

black pepper
Instructions
Whisk together all ingredients in a medium-sized bowl.

Pour scrambled egg mixture into preheated waffle maker. DO NOT over fill or you will have an eggy mess! Close lid and allow to cook.

Waffles are done when waffle maker stops steaming and the waffles are a light golden brown.
Notes
Use any seasonings you choose! This recipe is just a starter, add in your own favorite seasonings or use your favorite scrambled egg mixture. I have a homemade seasoning that I use on my eggs that is delicious in this recipe.